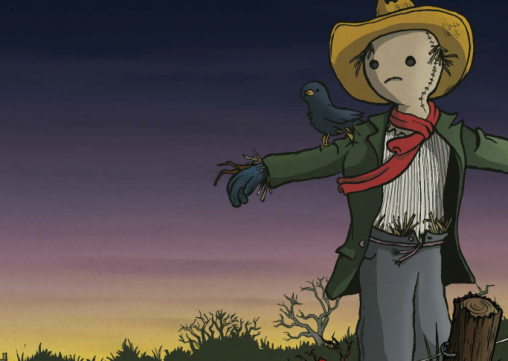 Amidst the Christmas celebrations, pupils should take time to reflect on the contrast between festive excess and continuing crises in other countries.
Use these poems as an emotive way to explore these differences and have children write their own haikus in the same way.
---
When it comes to Christmas it's tempting to trot out the traditional art and craft activities – after all, there's always a display board that's crying out for a little seasonal spirit.
But for many of us our happiest memories of Christmas have little to do with cotton wool and glitter and a lot to do with colour and light. Here's an opportunity for your class to shine a little light on their preparations for Christmas.
In this project, experiment with some of the resources often found in the classroom at this time of year – balloons, sticky tape and tissue paper – but combine them in an exciting way.
---
This simple and appealing song for lower KS2 with lyrics is set to the familiar melody of 'Twinkle, Twinkle Little Star' with opportunities for learning accompaniments played on tuned and untuned percussion.
This accessible carol would enhance a Christmas performance, but could also be part of any 'light' festival celebration, such as Hanukkah or Diwali.
---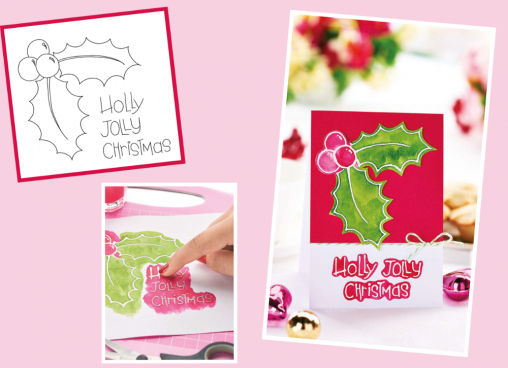 Use this Holly Jolly Christmas card idea with your students using masking fluid, glue or crayons and watercolour paints. The set includes a printable template design.
This is a great Christmas card craft project for you and your students and it's really effective.
---
Originally produced to support a Puffin Virtually Live webcast for schools, this resource aims to help primary classes explore the book The Christmasaurus by Tom Fletcher.
The 23-page document contains three lesson plans, each supported by a different extract from the book and a set of accompanying resource sheets, including printable cards, writing templates and instructions for pupils to create their own Christmas cards and doorhangers.
---
Get in the festive spirit with well-known Christmas songs like O Tannenbaum, L'enfant au Tambour and Rudolfo el Reno de la Nariz Roja.
The run-up to Christmas is a great time to explore cultural differences by looking at how children in other countries celebrate. Two festivals observed in mainland Europe have not made it across the Channel: St Nicholas' Day on 6 December and the Three Kings' Festival in early January. (Be prepared for groans when your children learn St Nicholas visits their peers overseas before Christmas Day!)
---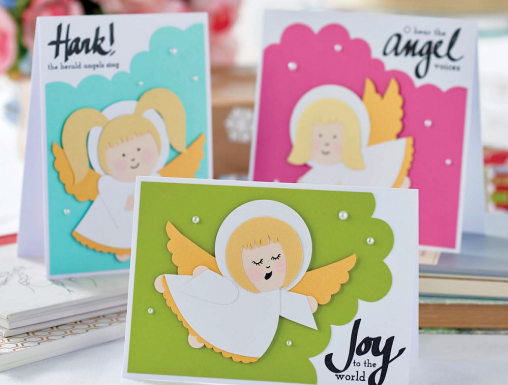 Use this set to help your students create beautiful little angel cards, and includes a printable template for 3 different designs.
Your students will love cutting out the different pieces and sticking them onto their cards, a perfect Christmas craft for them to take home.
---
Single-page illustrated activity sheet with a Christmas theme.
Pupils are tasked with entering the missing numbers in a series of Santa hats, so that the two numbers inside each hat add up to 10.
---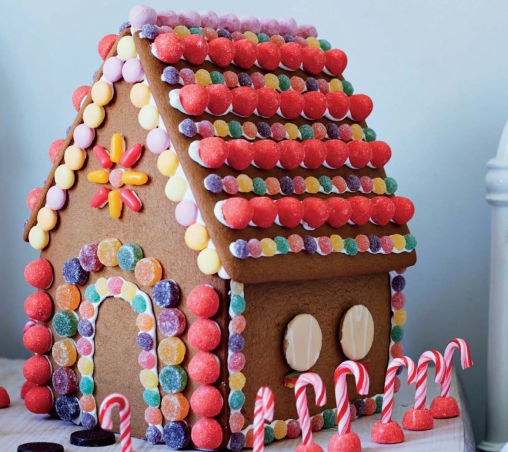 Make a traditional fairytale gingerbread house with your students ready for Christmas.
The set includes printable templates. Make in small groups or as a class, your students will love this bake and will allow them to be creative at the same time.
---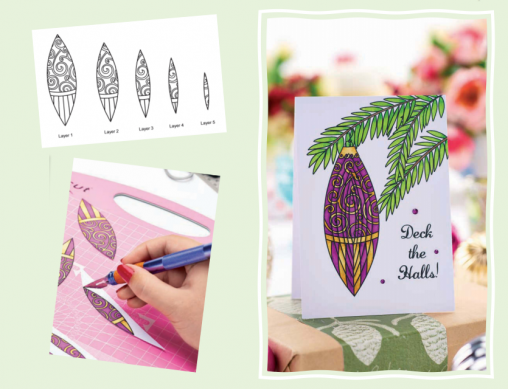 Make a unique layered Christmas bauble card suitable for older children. The set includes a printable template page.
Let your students colour in the bauble pieces and layer them together to make a great card for them to take home.
---
Get FREE weekly updates, lesson plans and resources sent to your inbox!