Christmas story starter worksheet
This creative writing Christmas story starter worksheet includes short tips for students on plot, setting and characters, and space to write their short story and even draw a picture.
Christmas writing worksheet
Setting
Is it cold, snowing, dark, icy? Is it indoors with a roaring fire? Is it in the North Pole, in your town, or a fantasy land you've invented?
Characters
Who is the story about? Santa Claus? One of the reindeer? One of his elves? Maybe it's about you and your family or friends. Or can you invent a character for your Christmas story? Do they love Christmas, or hate it? Why?
Plot
What happens in your story? Is it a Christmas adventure? Does Santa need help delivering presents on time? Has something happened to a family that could ruin their Christmas?
Browse more Christmas activities for schools.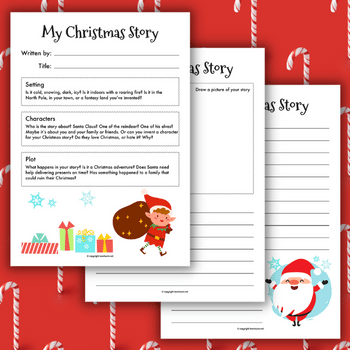 DOWNLOAD A FREE RESOURCE!
Christmas writing – Story starter ideas for KS1 and KS2