Christmas is a magical time for children, and it's no surprise that as teachers, we want to make it even more enchanting. One way to do so is by using our Santa letter template. This one has two options – a version with lines, and one without.
Writing a letter to Santa Claus is an age-old tradition. This ready-made Santa letter template makes the process simple, allowing you to focus on guiding children through this creative exercise.
Writing a letter to Father Christmas enhances students' writing skills and also instills a sense of wonder and excitement in them. The finished letters make a lovely keepsake for children and their families. Do this as part of your in-class Christmas activities or send the template home as homework.
Take a look at the Royal Mail's official address for Santa here.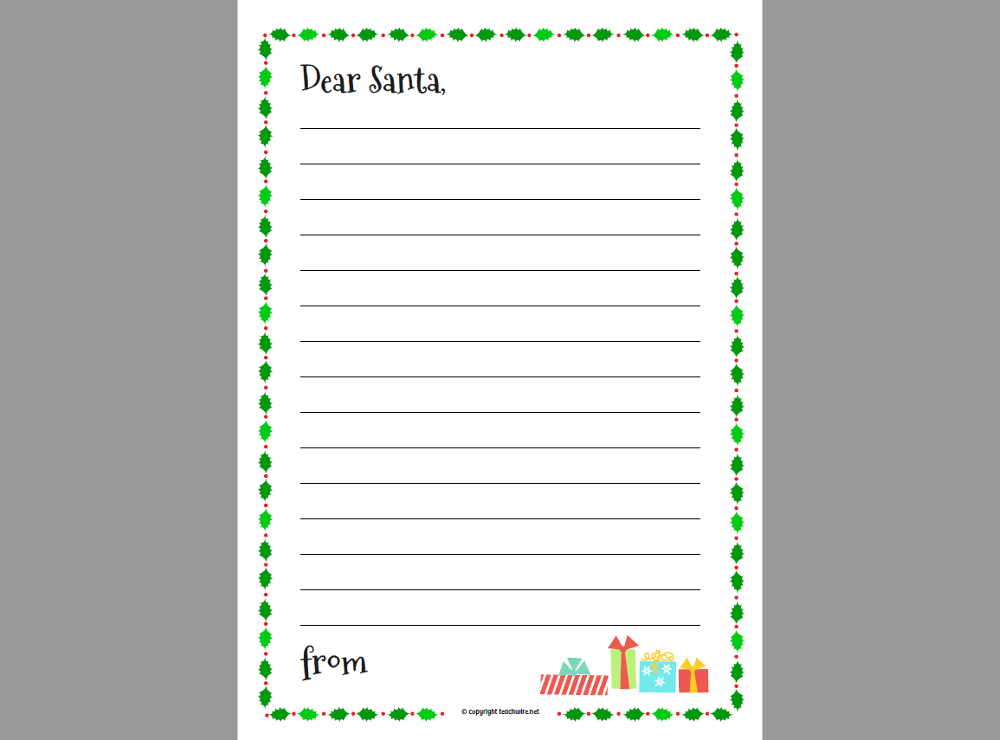 DOWNLOAD A FREE RESOURCE!
Santa letter template – Printable worksheet for KS1/2