This simple and appealing song for lower KS2 with lyrics is set to the familiar melody of Twinkle, Twinkle Little Star with opportunities for learning accompaniments played on tuned and untuned percussion.
This accessible carol would enhance a Christmas performance, but could also be part of any 'light' festival celebration, such as Hanukkah or Diwali.
Browse more Christmas activities.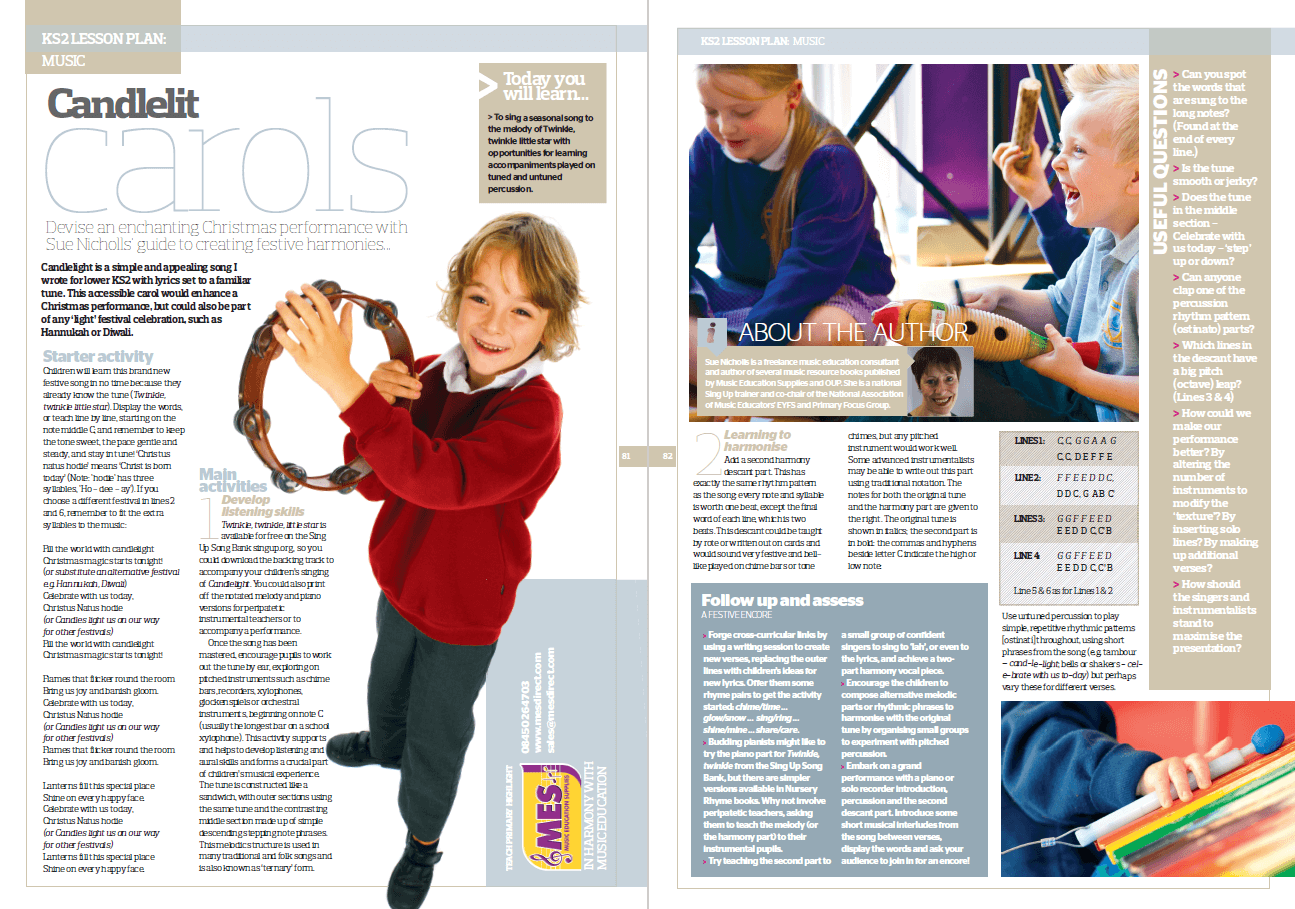 DOWNLOAD A FREE RESOURCE!
KS2 Music lesson plan – Create a performance with harmonies