16 of the best free Halloween resources for reception, KS1 and KS2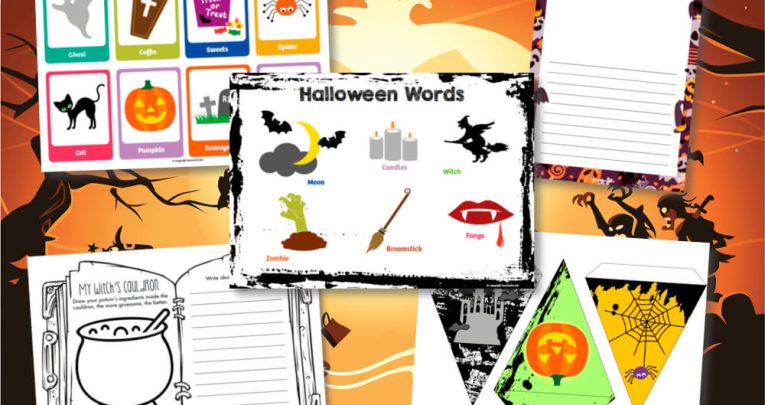 Trick or treat! Give your little terrors a feast of fun this 31 October with some great classroom ideas…
It's heading towards that time of year when nights get darker and things take a turn to the eerie and mischievous side.
That's right, it's nearly Halloween!
It's a time for skeletons and ghosts and all things chilling and frightening – like this spelling error:
Spoopy!
But it also means there are all kinds of ghoulish activities to be had in your classroom.
So we've created a wide range of free downloadable resources for reception and primary and thrown in a selection of the most fiendishly fun activities, resources and decorating ideas to get your class in the Halloween mood.
1 | My witch's cauldron
This writing worksheet allows children to stir up their own magical potion in their witch's cauldron. They can write or draw what ingredients go in to make their unique potion then write all about what sinister effects it has.
There are two versions included, a more-basic one for younger children and a more-advanced one with various descriptive and creative writing tasks.
Print out this worksheet here.
---
2 | Word mats
These three printable Halloween word mats feature six words/images on each, and are great for use in Reception or KS1.
---
3 | My monster
Let children's imaginations soar this Halloween by having them create their own monster.
There's space for them to draw and name their spooky creation then write a descriptive passage to explain all of its ghastly features.
Download and print this free writing activity here.
---
4 | Write a nightmarish short story with Pie Corbett
This resource includes an original short story from Pie Corbett called 'The Nightmare Man' as well as his accompanying activities.
Children can read Pie's tale of suspense and facing your fears, then create their own nightmarish short story.
---
5 | Stories that go bump in the night
Staying with Pie Corbett, here's another of his original short stories with accompanying resources.
This one is called 'Staying Out' and it will help students write their own spooky story with an atmospheric setting and eerie sound effects.
---
6 | Flashcards with words and images
This set of 16 printable Halloween flashcards are for use in Reception and KS1.
---
7 | Creepy colouring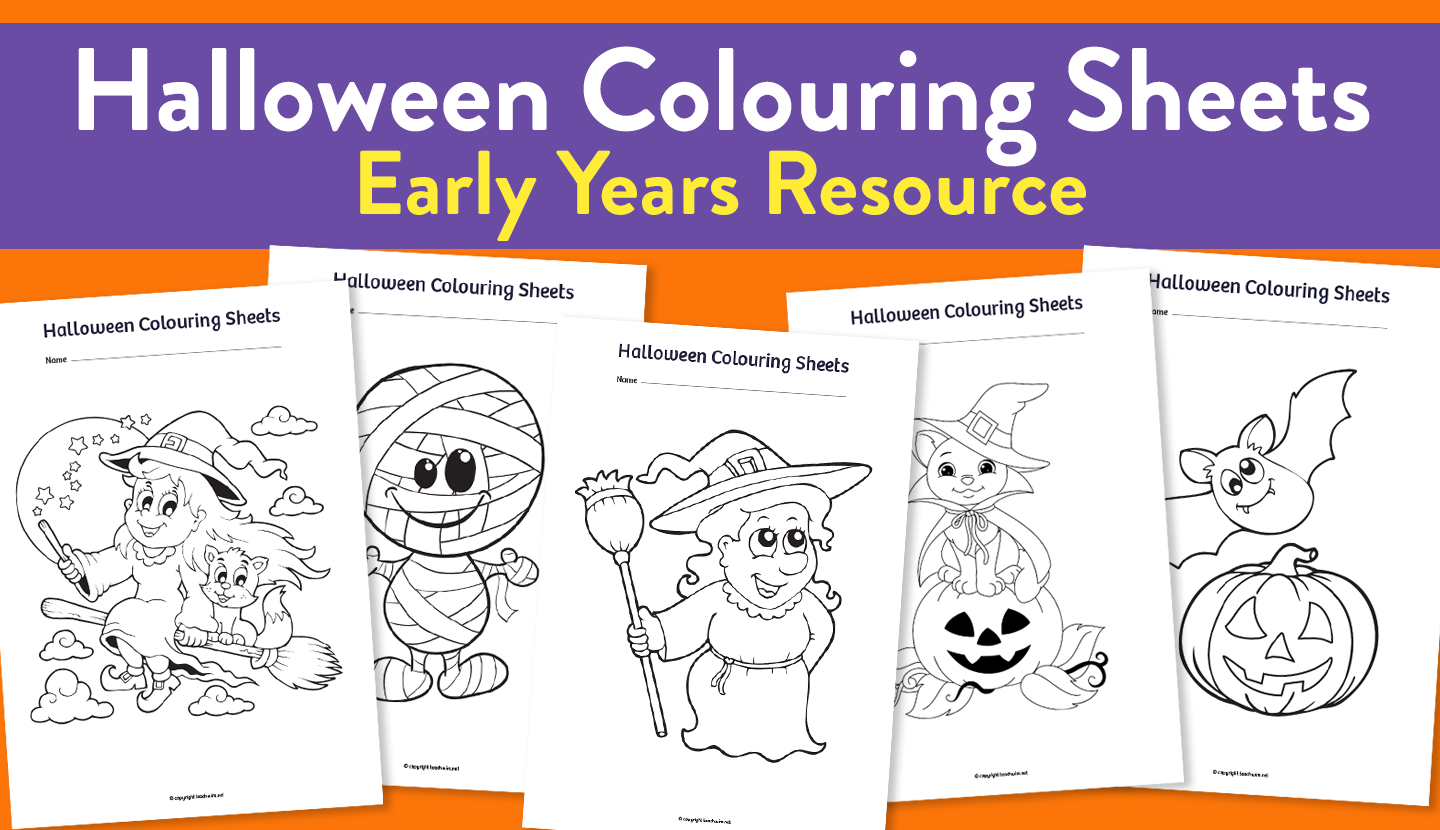 Download and print these colouring sheets that feature witches, pumpkins, bats, cats and mummies.
You'll find this free PDF here.
---
8 | Write a menu for a monster restaurant
Looking at how restaurants describe their dishes is the perfect way to show children the effect that descriptive words can have. But in this KS2 lesson plan, pupils will write a menu fit for a monster – lumpy eyeball soup, anyone?
They'll learn to identify how adjectives can help us to describe things, discover how some adjectives have a stronger effect than others, use adjectives to boost descriptions and think about synonyms to avoid repeating words.
Download this lesson plan here.
---
9 | Halloween adjectives worksheet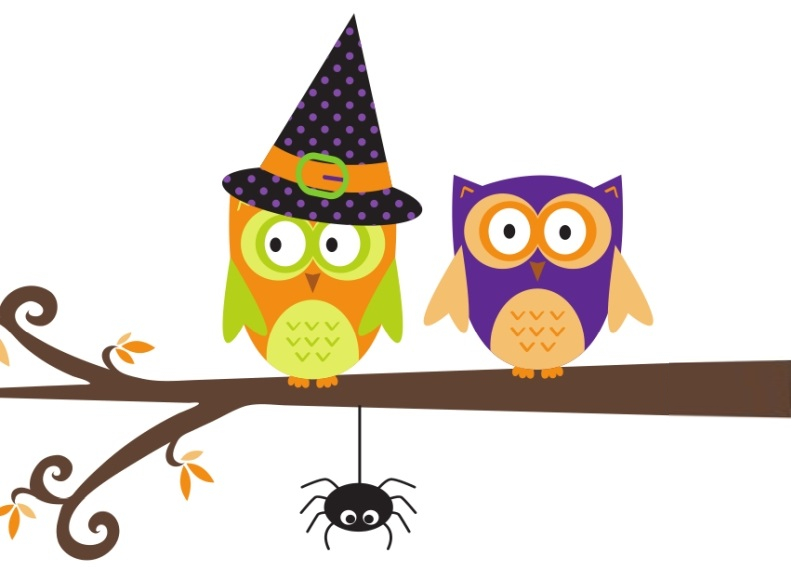 This Halloween-themed grammar worksheet for KS1 and 2 tasks pupils with circling the adjective that describes the underlined noun.
---
10 | Halloween page borders for writing activities
These printable Halloween page borders are great for writing and drawing activities in Reception, KS1 and KS2.
There are 5 designs, each of which one comes as a blank page and as a half-lined page. Some are colour designs and others are black and white to save on coloured ink.
---
11 | CVC and CVCC Words Phonics Flashcards
These printable Halloween phonics flashcards feature CVC (bat, cat, hat, rat, fog, web) and CVCC words (fang, dark, howl, mask, newt, worm).
---
12 | Spooky bunting
This printable Halloween bunting features nine fun, spooky and colourful designs for you to decorate your classroom or setting with for 31 October.
Get this decorative freebie here.
---
10 | Giant spiderweb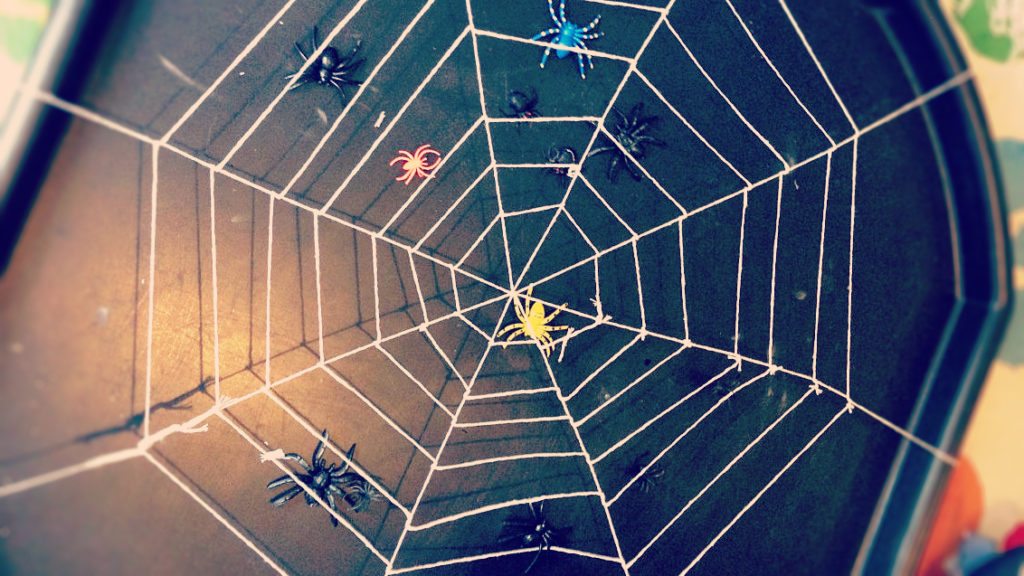 Using some string, a tuff tray and some plastic spiders Clare Maher (clareslittletots.co.uk) was able to set up this quick invitation to play in about five minutes and it survived the whole day intact.
Follow her instructions and extension ideas here.
---
13 | Mummy classroom door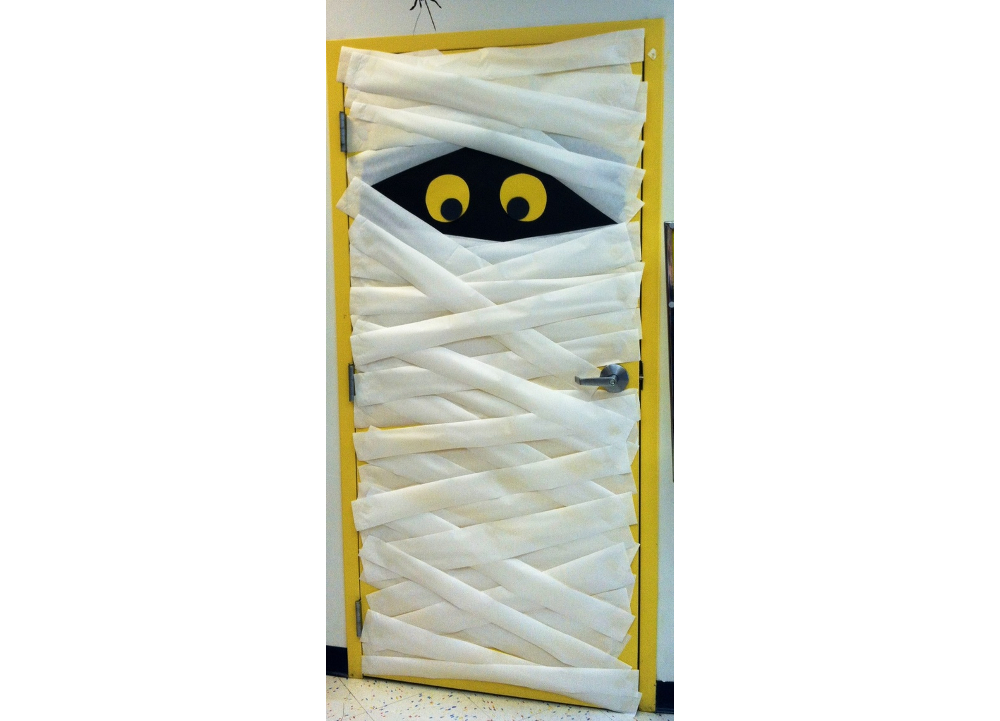 This ace idea is one of 11 'easy DIY Halloween decorations', which also includes a witch's cauldron (complete with upside-down witch inside) and some cool climbing skeletons.
There are no instructions for this mummified door, but you're a teacher, you'll figure it out.
Check out all 11 here.
---
14 | A Hogwarts Halloween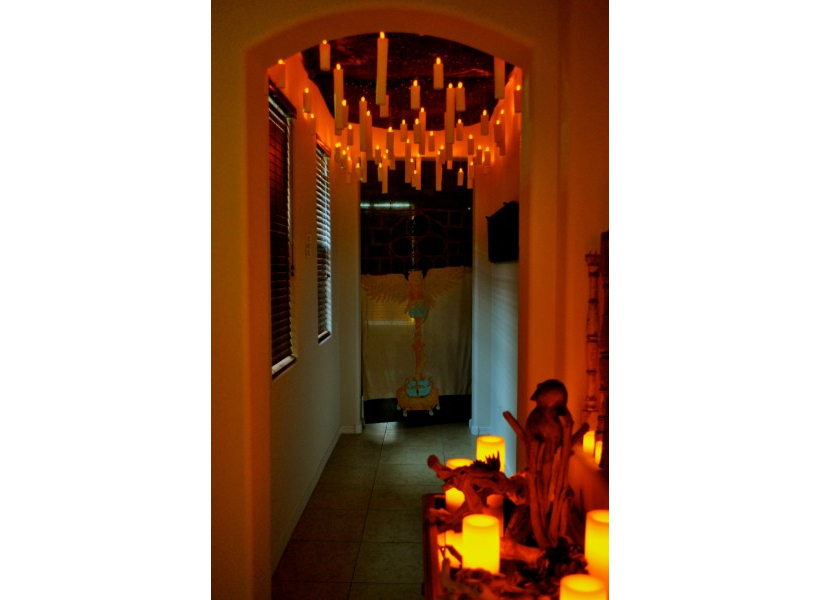 Not strictly intended for schools, this foodie website from Phoenix, Arizona shared all its design ideas for a Harry Potter party they had (brilliantly titled The Order of the Phoenix, Arizona).
There's a whole menu (maybe skip the alcohol) that includes a pitta sorting hat and Snape's stuffed toadstools, and ideas for Potter-themed invites and decorations. These floating candles are the pick of the bunch, but there's loads more where they came from.
Check out these magic ideas here.
---
15 | Code a website for a Halloween party
This seasonal unit for pupils aged 9-11 involves working with the basic components of website programming, HTML, by investigating how webpages are constructed.
The children create their own web content using basic HTML and CSS to create an invitation to a Halloween party.
---
16 | Write a monster story using Beowulf
This creative writing medium-Term plan for Year 5/6 English is a 3-week sequence from No Nonsense Literacy, where the key learning outcome is to write a story about overcoming a monster, using Beowulf by Kevin Crossley-Holland.
In it, you will share with pupils the blueprint of an overcoming-the-monster story (an example is included), and model how to elaborate at each point and talk through a story.
Pupils do this in pairs, before writing their own story.
---
That's all the treats in store for now, so who better to sign us off than the Halloween legend that is the dancing pumpkin man?
SPOOOOOOOOOOOOOOOOOOOOOOOOOOPY!
---
Find more Halloween resources for EYFS and KS1 here.