Easter craft ideas – Best activities for Early Years and KS1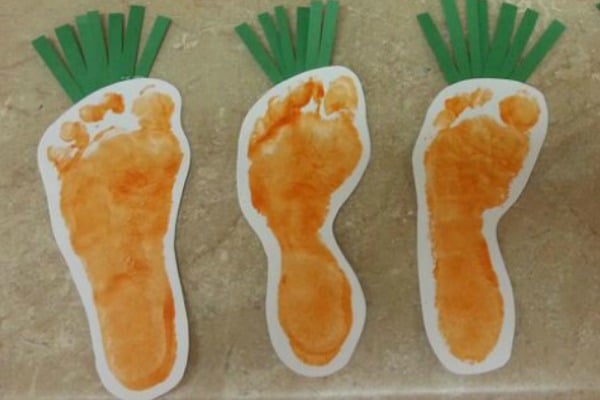 Get kids colouring, crafting and creating this Easter with these easy-to-do ideas…

by Teachwire
Spring festivities are fast approaching, and this colourful time of the year is perfect for trying out Easter craft ideas in class. The following ideas will be treasured for years to come as mementos of children's school days…
Early Years colouring sheets for Easter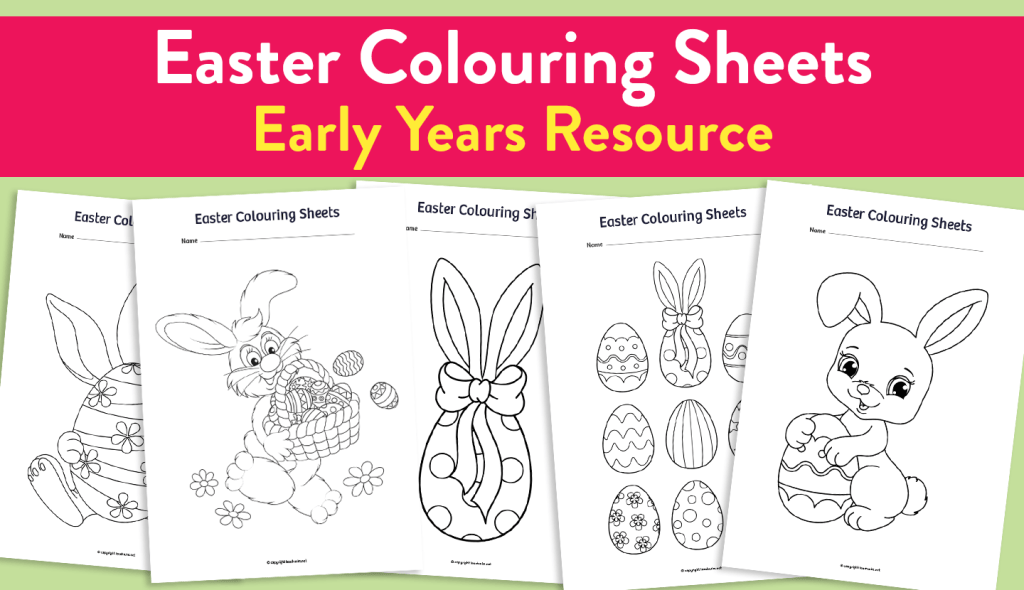 Get into the Easter spirit with these themed colouring sheets for children in the early years. There are five designs, featuring Easter bunnies and chocolate eggs.
---
Footprint bunny picture
Example from ssww.com
This one is a sentimental treasure for the family. Paint each child's feet and have them do two sets of footprints on paper – these will form the ears and feet of the bunny.
Then take a photo of each child's face. Give each child a card bunny shape which they can then coat with cotton wool balls, scraps of wool or faux fur fabric.
Once these are dry, stick the child's photo on the face of the bunny shape, one set of footprints to the head for ears, and the other set at the bottom of the bunny to make its feet.
---
Free Easter Egg hunt resources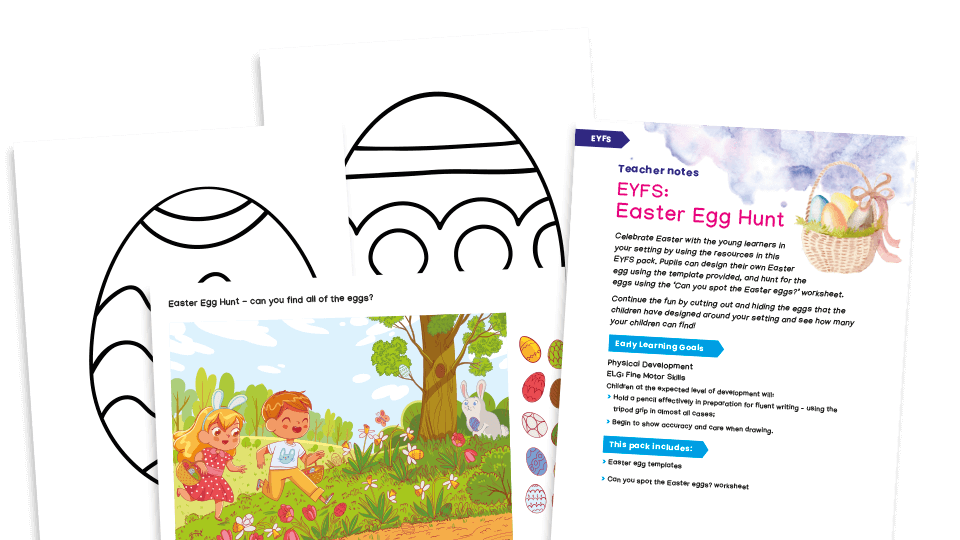 Celebrate Easter by using this free EYFS pack from Plazoom. Design your own Easter egg using the template and search for the eggs in the Find the Easter Egg worksheet.
Next you can hide the eggs children have created around your setting and let the chaos begin!
---
Easter-themed maths worksheet for KS1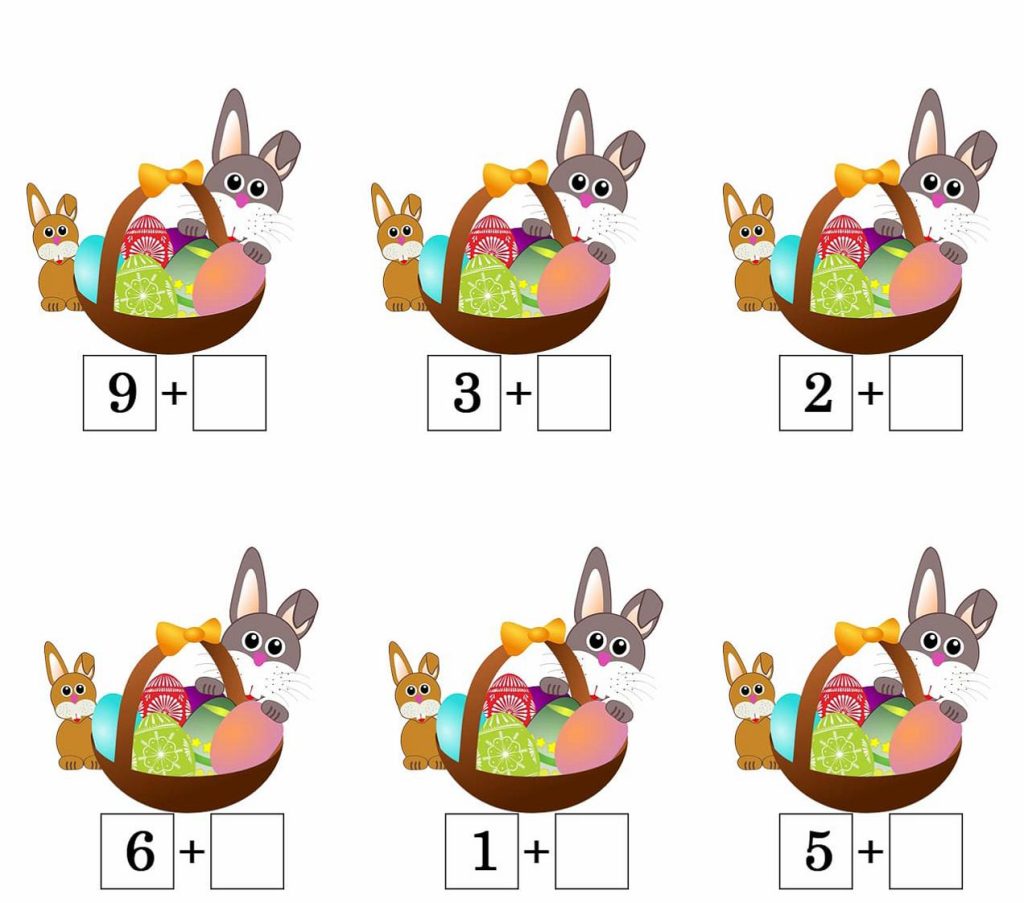 This single-page illustrated activity sheet has an Easter theme. Pupils are tasked with entering the missing numbers below a series of egg baskets, so that the two numbers underneath each basket add up to 10.
---
Early Years Easter colour-by-number sheets
Invite your early years charges to practise their colouring skills and number recognition with these Easter-themed colouring sheets. There are four unique designs, featuring Easter Bunnies and chocolate eggs. Children can follow the colours suggested or express their creativity.
---
Carrot footprint Easter craft ideas
Example from brisbanekids.com.au
You won't need many materials for these speedy Easter craft ideas. They are such sweet and easy things to make. Paint each child's feet with orange paint and have them do a pair of footprints on a piece of card or paper.
Cut out once dry. Then have the children cut some strips or fringes of green paper, which they should then stick to the top of their orange footprints. Attach a loop of ribbon to make it a hanging decoration or write a nice Happy Easter message on the other side. There you have it!
---
Paper mache eggs
Example from handimania.com
These simple and fun treat eggs are great to be given as presents, or for children to enjoy themselves.
Start with some small individually wrapped chocolates and insert a small handful into a balloon (this can be a bit tricky, so do this part for them), then inflate and tie them.
Hand these out to your students and have them paper mache them, and then decorate them once they are dry, with paints, sequins, glitter and such.
Once the finished products are dry, pop the balloons with a pin and pull the scraps of rubber out.
---
Easter egg cookies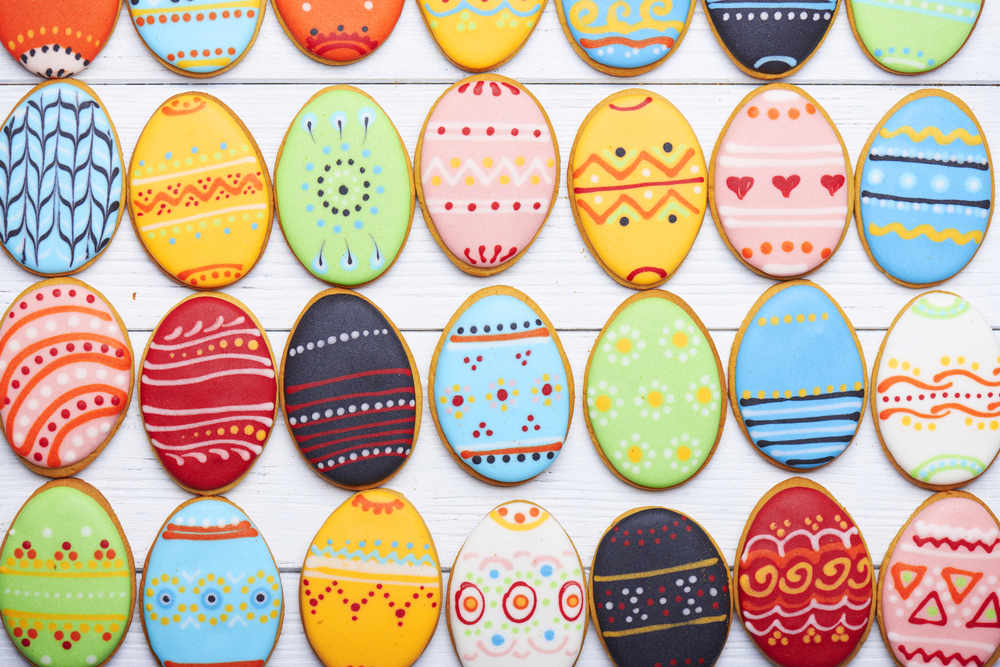 Another easy idea that is fun and very creative. If you have the facilities at school to allow children to bake as well as decorate their cookies then fantastic – if not, you could always pre-bake egg-shaped cookies and bring them in for your students to make pretty and later take home.
Provide plenty of nice vibrant ingredients for them to decorate with, like icing tubes, sprinkles, edible glitter and chocolate chips.
Once the cookies are finished and the decorations dried, put each one in a cellophane bag and tie with a curl of coloured ribbon, ready to take home.
---
Easter egg picture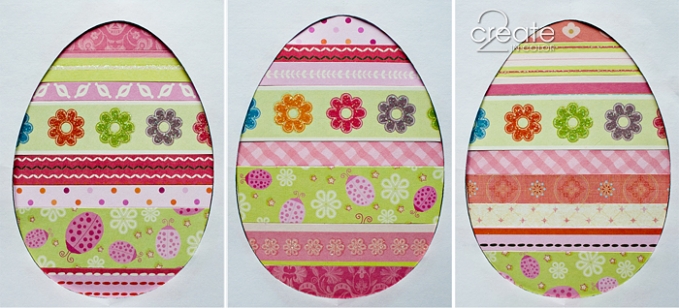 Example from 2createincolor.com
Here children can have collage fun that will end up Easter-shaped.
Get lots of different coloured paper, with patterns if possible, and cut into strips. Then give each child a sheet of card and let them go wild with sticking, and invite them to make the brightest pattern they can think of with the variety of prints and colours.
Once the whole surface is covered and the glue has dried, take another sheet of card the same size with an egg-shaped hole cut into the middle. Use it as the frame and mount it on top of the collage, which will produce a vibrant collage Easter egg.
---
Salt dough decorations
Example from thedesperatecraftwives.blogspot.co.uk
Prepare a batch of salt dough and use cookie cutters to stamp out some egg shapes, and remember to pierce a hole near the top.
Once they have dried, hand them out to your students and provide them with a bunch of decorating materials, like paints and glitter.
Allow them to dry and thread a loop of coloured ribbon through the hole to complete your egg decorations.
This is just the start of Easter crafting. There are so many ways in which you can have fun with art and make some lovely keepsakes for children to share with their families and friend.
Look around at this time of year for other inspirations – shop windows and displays are great places to look for Easter craft ideas that children will enjoy making and enjoy taking home.

---
Easter-themed tuff tray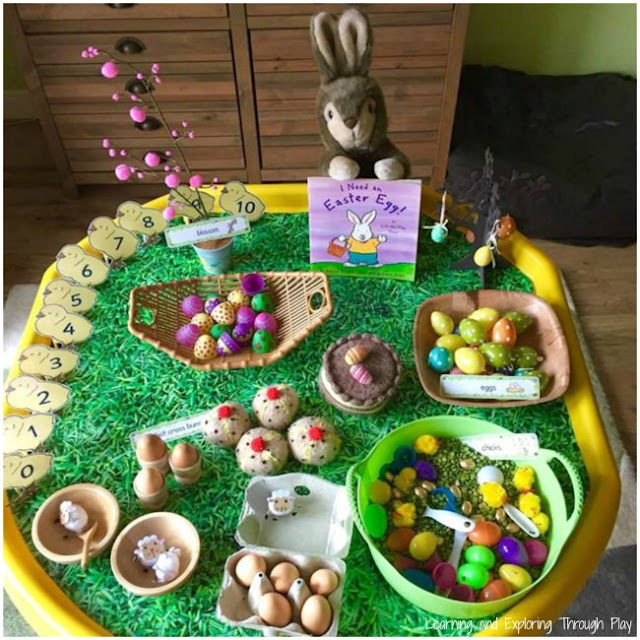 You've probably got a number of Easter items available, so why not use them to enjoy some sensory play and incorporate them in an Easter-themed Tuff Tray like this one from Learning and Exploring Through Play?
---
Easter craft ideas using carrots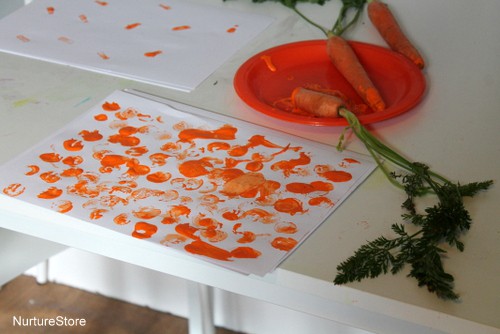 What's the perfect art material for some Easter art? Carrots, of course! Experiment with different ways to make your mark this Easter.
---
Craft idea for scrap paper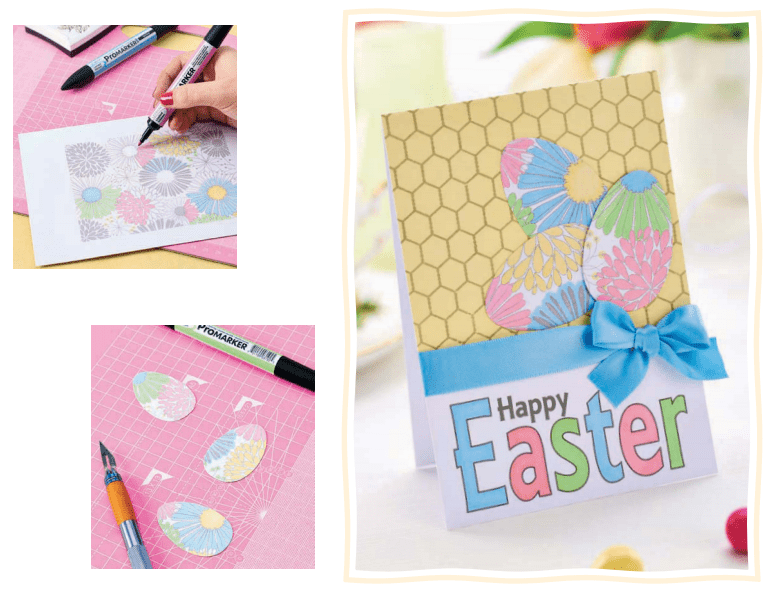 A useful Easter craft idea to use up patterned colouring pages or patterned paper suitable for any age group.
---
Sew a spring egg cosy craft project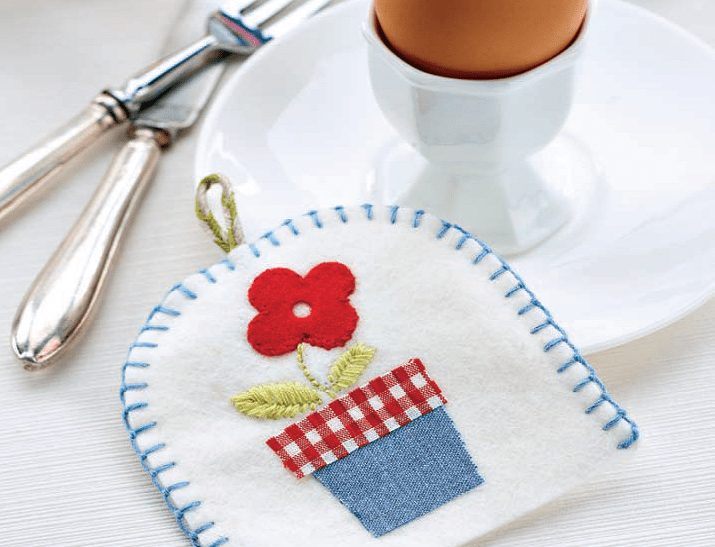 A cute egg cosy sewing craft suitable for stitching or gluing, includes a printable to scale template. Children will love making these cosies and would make an excellent Easter or Spring craft project.
---
Spring chicken card and 3D paper crafts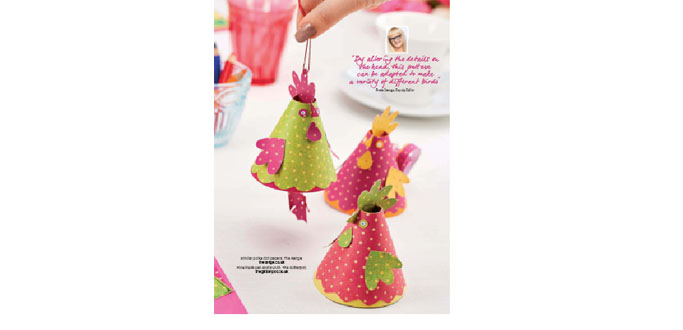 A set of three chicken-inspired papercrafts suitable for younger children. The set includes two card ideas, one 3D cockerel craft and printable template design. It's a perfect Easter, Spring or farmyard craft that children will love.
---
Thank you to Charlotte Baldwin from IQ Cards for some of these lovely Easter ideas.