This writing worksheet allows children to stir up their own magical potion in their witch's cauldron. They can write or draw what ingredients go in to make their unique potion then write all about what sinister effects it has.
There are two versions included, a more-basic one for younger children and a more-advanced one with various descriptive and creative writing tasks.
Browse more Halloween activities for schools.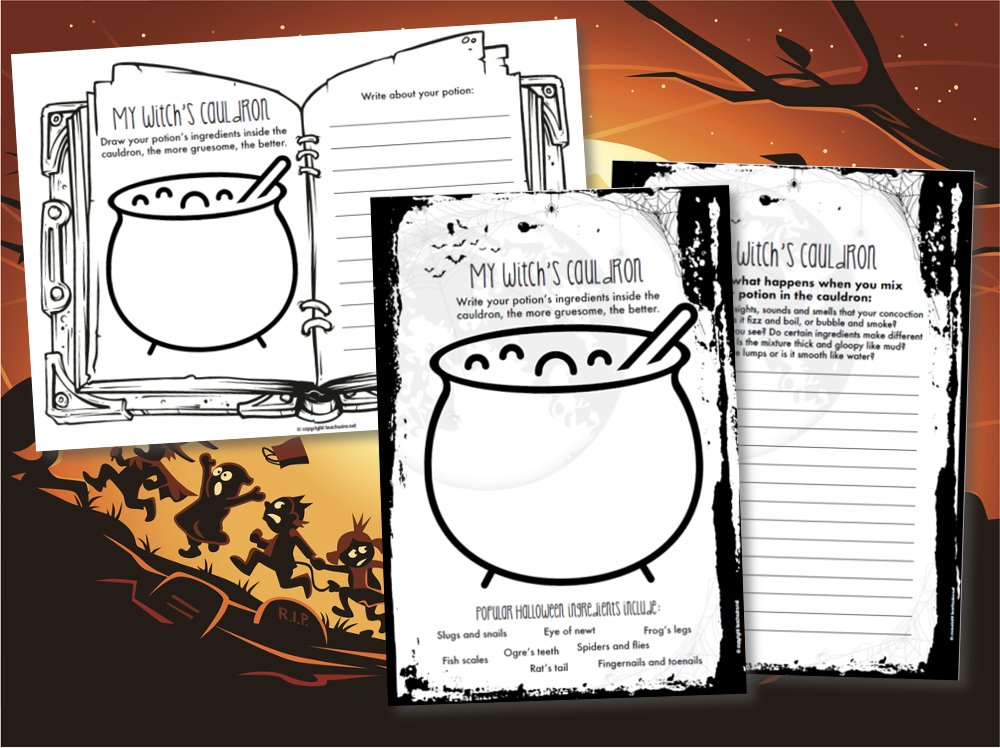 DOWNLOAD A FREE RESOURCE!
Halloween writing – Witch's cauldron activity for KS1/2 English