Eating out was once seen as an exclusive event for special occasions. Nowadays, however, casual dining has become the norm.
But with so many restaurants to choose from and so many dishes on offer, how do we even begin to make a choice about where and what to eat?
Looking at how restaurants describe their dishes is the perfect way to show children the effect that descriptive words can have.
In this plan, pupils will write a menu fit for a monster – lumpy eyeball soup, anyone?
What they'll learn
Identify how adjectives can help us to describe things
Discover how some adjectives have a stronger effect than others
Use adjectives to boost descriptions
Think about synonyms to avoid repeating words
---
Brad Peterson is a qualified primary teacher and has worked in children's publishing for a number of years. He now works at Jolly Learning (@jollylearning). Browse more Halloween activities for schools.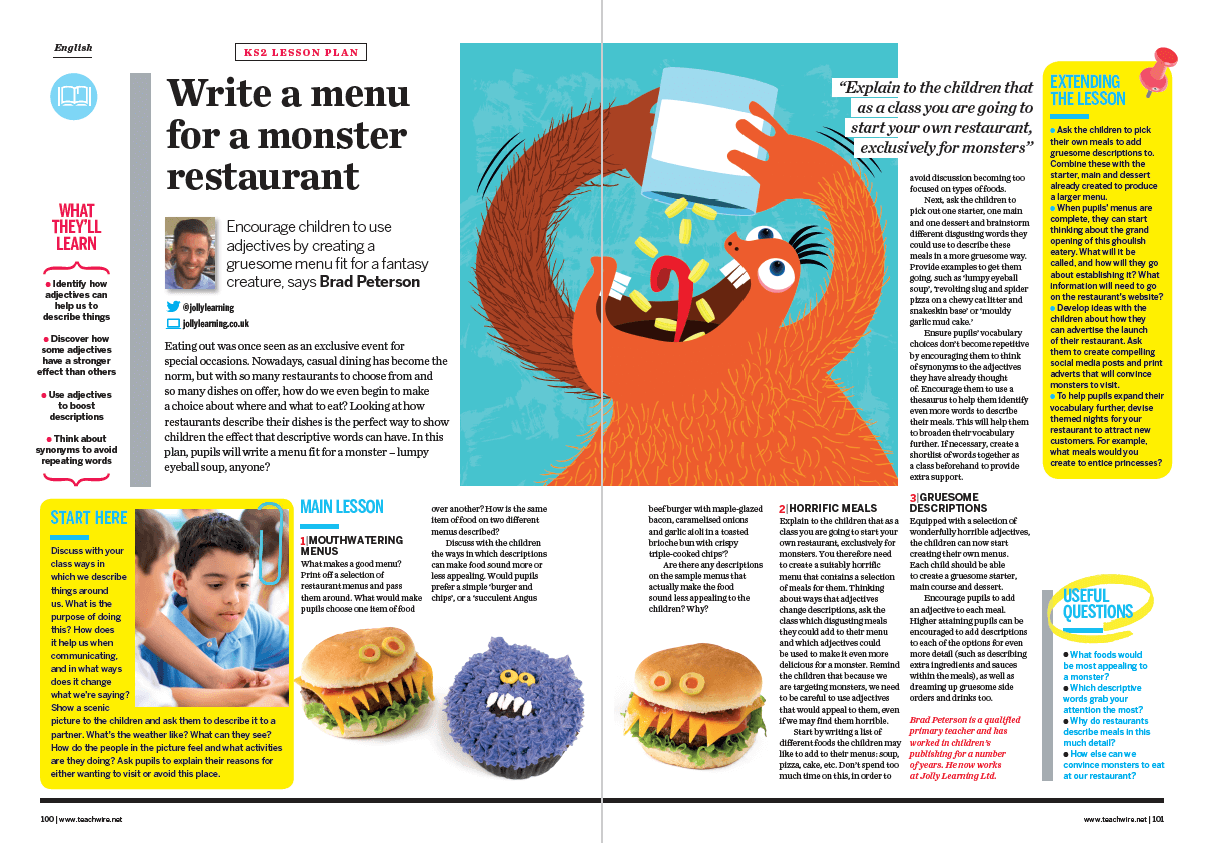 DOWNLOAD A FREE RESOURCE!
KS2 English lesson plan – Encourage adjective use by writing a menu for a monster restaurant