End of term activities – Best resources and ideas for secondary school
School's out, almost, so make sure you finish the year on a bang, not a whimper, with these ideas…

by Teachwire
Exams, marking, reports… oh, plus everything else you usually do the rest of the year too. You've probably got plenty on your plate at the moment, without planning complicated end of term activities.
It's nearly the end of the school year. The finish line is in sight. But with energy levels waning, getting there can feel a little like the end of a marathon.
So, we thought we'd help you out by rounding up a selection of activities and resources you can try out in your classroom to supplement all the usual awards, reflection exercises and transition stuff you'll no doubt be doing.
Oh, and don't forget Sunscreen:
---
Host Taskmaster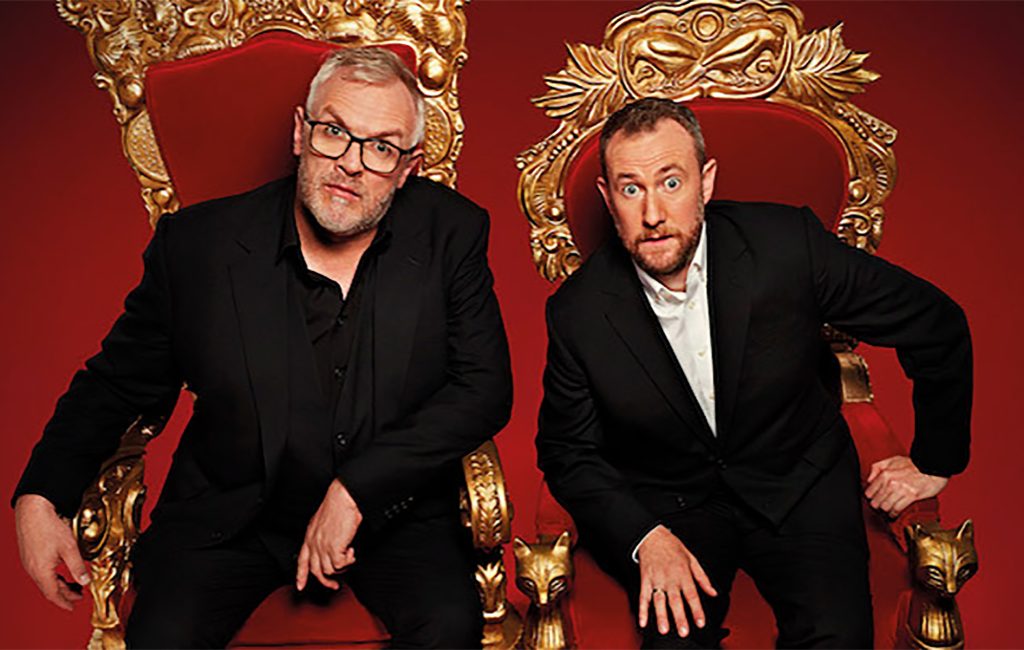 Set pupils a variety of tasks, either individually or in groups, and choose a member of staff to be the Taskmaster/judge. Examples of tasks you could try include:
Make the best paper aeroplane. Furthest flight wins.
Throw a tea bag into a mug. Furthest distance wins.
Paint a picture of your face using only your feet. Best picture wins.
Browse more task ideas suitable for schools here. Alex Horne from the TV show has even recorded a video you can play to pupils at the start of your challenge. Find it here.
---
Dream holiday assembly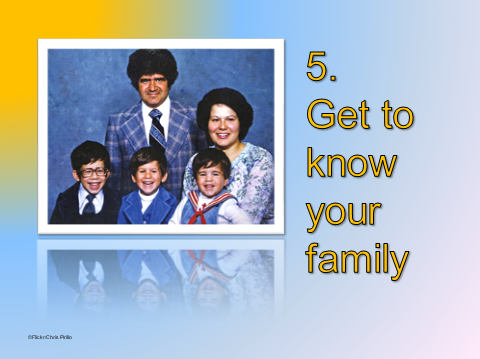 This assembly from TrueTube will encourage your students to make the most of their summer holidays, wherever they are.
It includes advice on how to get the most out of their free time, and has a fun matching pairs game of destinations and activities that you can get students to play.
You get an assembly script, an accompanying PowerPoint presentation and a video.
It also suggests playing either Summer Holiday by Cliff Richard or School's Out by Alice Cooper. There's only one winner there really.
---
Make an end of term video
Check out this range of fantastic school dance routines, songs and celebrations that might inspire you to create your own fun video to show to pupils.
Another idea is to create your own lip dub video. This example contains a whole bunch of different songs to reflect a wide range of students. A fun music video creates a lovely keepsake for kids (and teachers, of course).
---
Themed end of term activities
This list of ideas for themed days is aimed at younger students, but these end of term activities are easily adaptable for secondary pupils.
For example you can put a movie-themed spin on the usual end-of-year awards handouts with a Hollywood theme, have a carnival day or find some fascinating science and tech projects for them to carry out over summer with a STEM theme.
---
Literary theme park
Turn the traditional Shakespearean five-act structure into a rollercoaster ride, make a splash with a Huckleberry Finn log flume ride down the Mississippi or create a Mad Hatter's tea party teacup ride.
The Literary Maven uses Romeo and Juliet as a basis for this project as her class had just studied it, but there are plenty of fun and creative ways it can be adapted to suit other titles.
---
The six-word memoir
Can you describe your life in six words? Or, more fittingly for end of term activities, can your students describe their school experience in six words?
Learn how to use six-word memoirs in your classroom to help students collect their thoughts and get classroom discussions started.
---
Riddle me this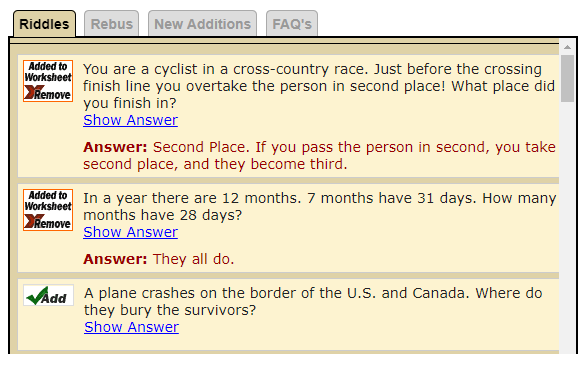 And finally, have a bit of fun with these riddles and brain teasers. You can select all the questions you want to include and add them to a printable worksheet, which is great for filtering ones you think might be a bit tough or those that are a bit too America-centric.
There are some old classics in there, such as getting a fox, a hen and some grain across a river, and choosing what's heavier between a pound of feathers and a pound of rocks. But there are plenty more fun teasers to choose from, and you can even add your own.
Plus, there are rebus puzzles that can be added, like this: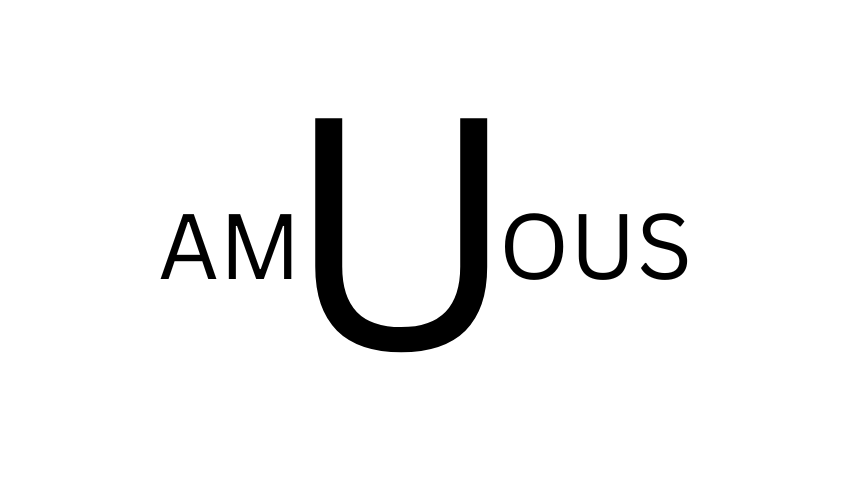 Got it yet? It's 'ambiguous' ('am', a 'big U' and 'ous').
---
Browse more end of year activities, this time aimed at primary pupils.