13 of the best end-of-term resources to finish the primary year – Updated for 2022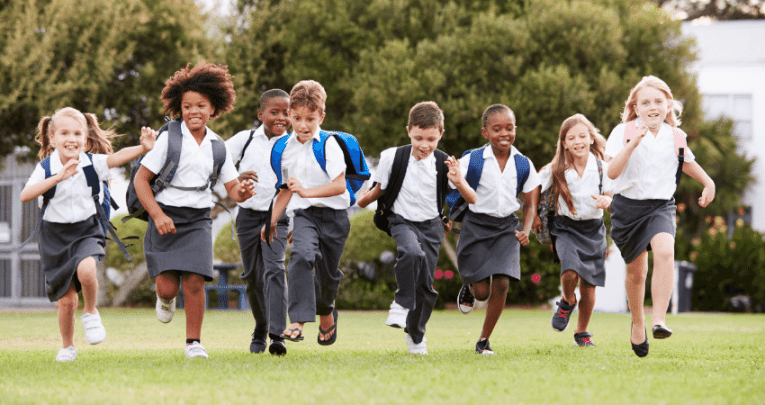 Round off the summer term and give your class a fond farewell with these free ideas and activities for KS1 & 2…
It's the end of the school year!
Well, almost anyway. It's that time of the year when things start to wind down and loosen up, but you still want the children to actually learn something.
So here are some great resources, ideas and activities to celebrate the school year, recap everything you've learned and send the kids off into the summer holidays in style.
1 | Oh, the Places You'll Go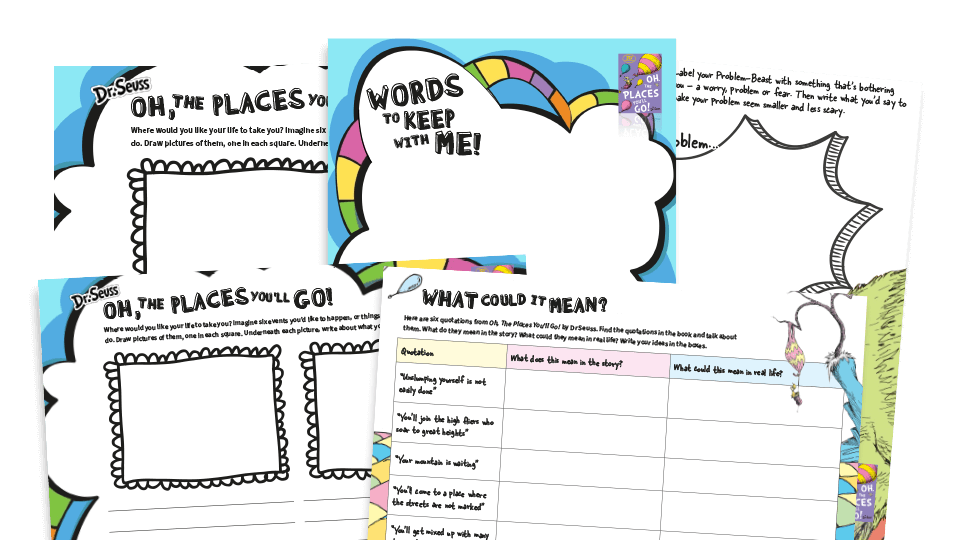 Use Dr Seuss' classic picturebook to cover literacy and PSHE in UKS2, with activities that would make the perfect project for Year 6 leavers, giving them a chance to:
Articulate their hopes and ambitions, and identify some of the attitudes, behaviours and skills they might need to achieve them
Enjoy a shared reading-for-pleasure experience and build on it
Interrogate text and pictures to extend their understanding and discover different meanings
Explore aspects of challenge, opportunity and change through drama, creative writing and art
Develop their understanding of story structure
Gain insight into their own emotions and those of others
Explore quotations and choose one they find meaningful
---
2 | Reflection questions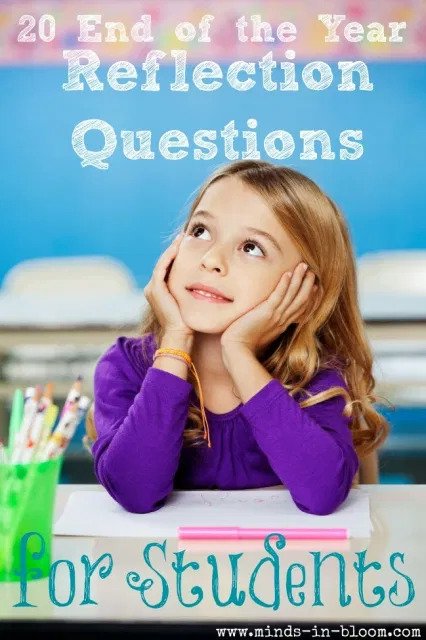 Getting children to reflect on everything they've learned and achieved may be an obvious starting point, but that doesn't mean you can't save time by finding a pre-written list of questions to start yourself off. Like this one.
And you can also download them as task cards if you prefer.
There are 20 questions on this list which you'll find here.
---
3 | End-of-year memory book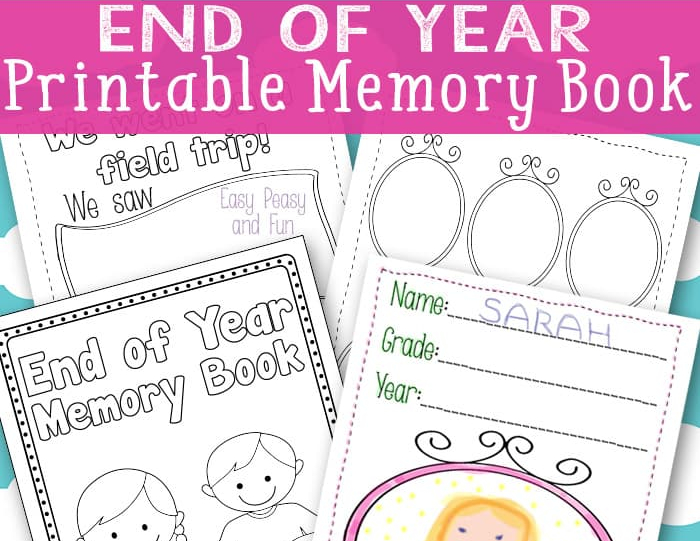 If you're looking for a free, printable scrapbook then this nine-page PDF should do the job nicely.
---
4 | My School Superhero end-of-term writing activity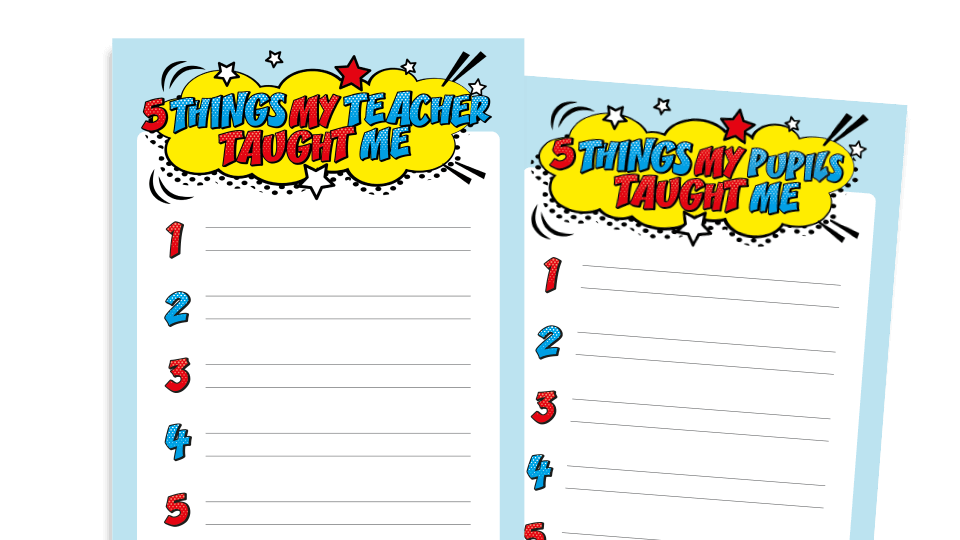 Who's been a real superhero in your class or school this term?
As the year draws to a close, this writing activity is an ideal way for children and adults to share positive feedback about each other, highlighting things they've learnt and the progress they've made together for a truly uplifting wall or corridor display.
---
5 | Transition resources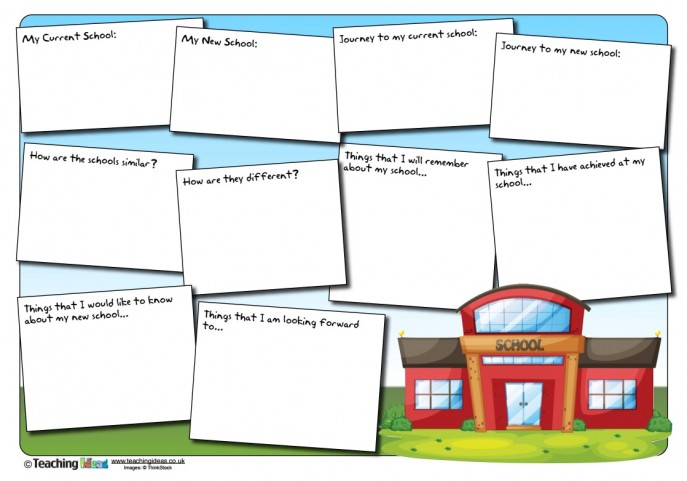 This activity sheet helps Y6 children think about their current school, and the new one that awaits them in six weeks, from similarities and differences between the two to things they'll remember about primary and what they have achieved, and things they would like to know about their new school, and what they are looking forward to.
For other year groups these transition book templates can be used with a range of structures to match the age / ability of your class.
For the Year 6 activity sheets click here, or for the transition books here.
---
6 | Introduce secondary subjects
During lockdown, teacher Emily Weston asked a range of secondary teachers to create a short presentation introducing their subject, a topic from it and a short activity children can complete.
Find all the secondary subject slides here and give Y6 pupils a comprehensive look at the Y7 curriculum.
---
7 | Class word clouds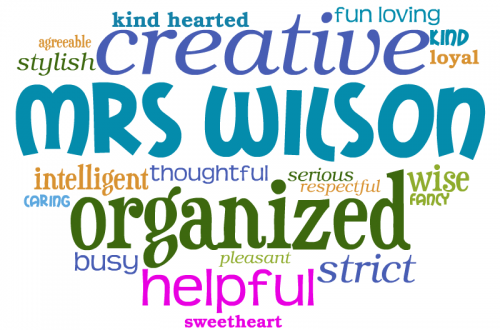 This end-of-year activity makes a great gift for kids to take away. Print out lists of everyone's name in the class (yours included) and get everyone to fill the sheet out using one positive word to describe each person.
Then input those answers into a word cloud generator and print out each child's personalised page of positive traits.
---
8 | Movie and popcorn day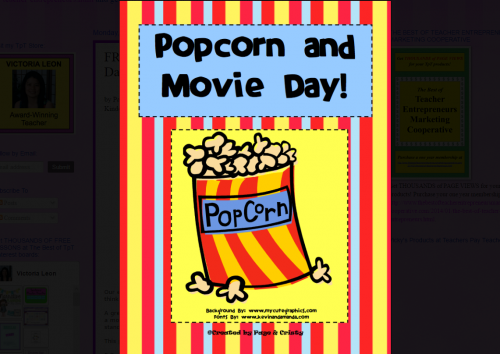 No, we're not suggesting you spend the last day handing the 'teaching' over to some DVDs!
This American resource has some great educational activities to go along with a fun day of turning the classroom into a cinema (only without the extortionate prices).
---
9 | Twelve effective activities
If you're just after a simple list of ideas to try out then this post features 12 effective lessons and activities to teach at the end of the school year.
Give it a look at Teachhub, here.
---
10 | End of year bingo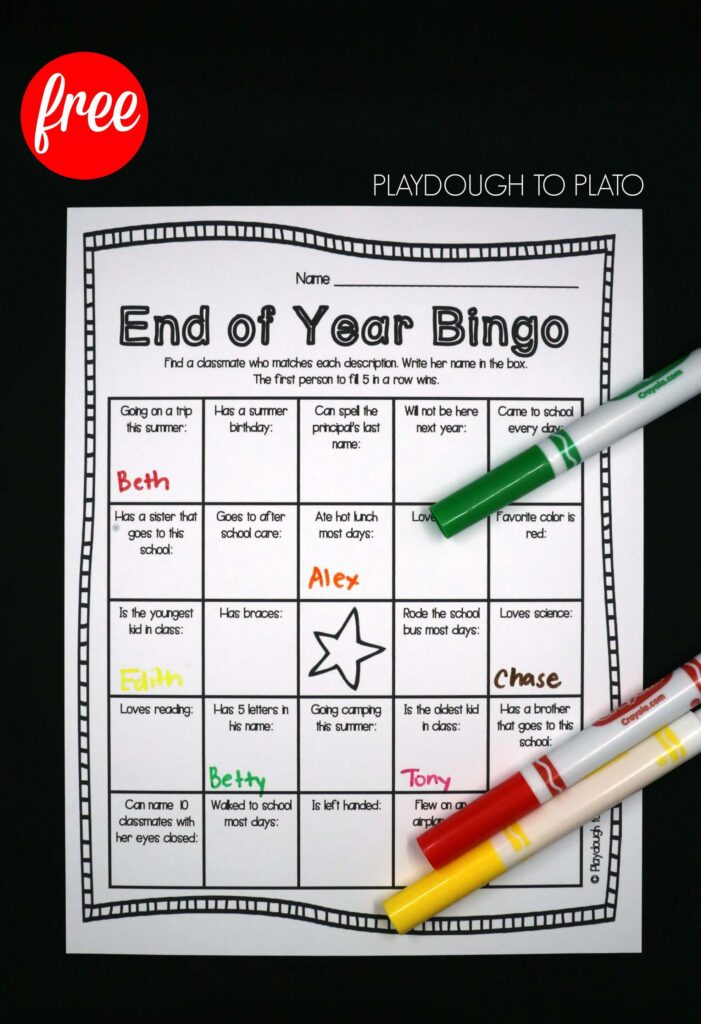 This free printable game will have kids having fun out of their seats trying to get the information from their classmates to fill in their bingo card.
The rules are simple: children will find a classmate matching each description and write his/her name in the box. Kids can go ahead and fill in blanks they already know or they can wander around asking friends if they fit one of the characteristics.
The first person to fill 5 in a row wins.
Download the bingo cards here.
---
11 | Survey and photo activity
It's the end of the year, so the weather is hopefully nice and suitable for this activity. First, you get children to fill out this survey of their favourite things (which you can print off here).
Then you can all go outside and take a nice photograph of each of the children, before putting their survey answers over the pic on a computer.
Get all the tips and instructions here.
---
12 | Art activities
Hands-on, fun art activities will always go down a treat at the end of a school year, and this list has a nice selection for you to choose from.
Click here to see this list of arty ideas.
---
13 | Maths ideas
Or, math ideas (it's an American blog).
There are some fun learning activities for inside the classroom and out here, from STEM challenges, a paper aeroplane contest and parachute testing (not real ones, thankfully) to a pirate escape test and making a fractions chart.