Father's Day activities – Cards, crafts and learning resources for EYFS, KS1 and KS2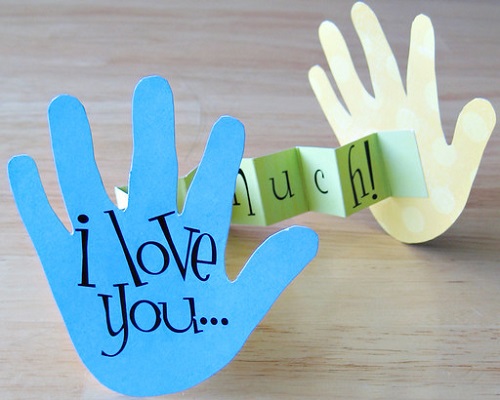 Get children crafting something cool, creative and personal for Father's Day…

by Teachwire
Looking for some easy Father's Day activities for Early Years or primary? We've got you covered!
For years Father's Day cards came in only three varieties: classic cars, DIY/gardening and sports (think vintage-style illustrations of dartboards, golfers, footballers or fishing equipment).
The message was always pretty much the same too. Put your feet up, dad. Read the paper. Have a beer. Smoke a pipe. Briefly remember when you got to do things (before us kids ruined all that), then maybe have an afternoon nap.



Now that Millennials are parents, Father's Day cards also often feature Spider-Man, Darth Vader, Superman and the Incredible Hulk (because what's better than likening your father to an out-of-control raging monster?).
Rather than going down the generic route of indulging today's dads in a store-bought card adorned with his favourite Teenage Mutant Ninja Turtle, get your pupils crafting to create personalised Father's Day gifts.
When is Father's Day?
In the UK, Father's Day 2023 takes place on Sunday 18th June.
JUMP TO A SECTION
---
Craft activities
Creative cards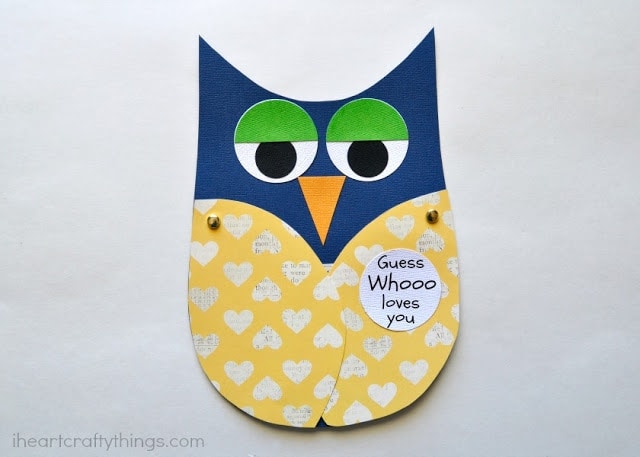 This colourful owl card is a cute little option.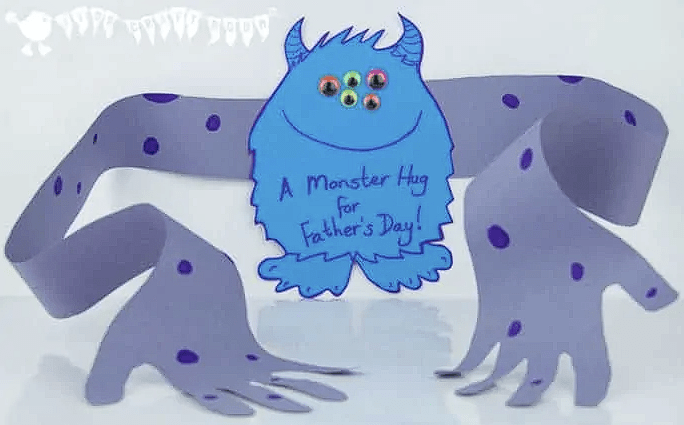 Alternatively, this monster hug card will be great fun for kids to make.

And something that's keeping up to date with the modern world is this cheeky little 'World's Best Dad' Google search card…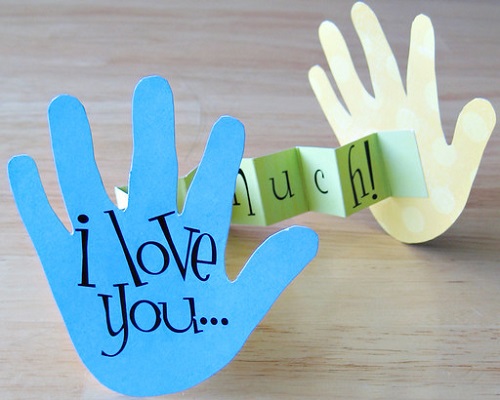 This card puts a bit of a twist on the ol' hand print gimmick.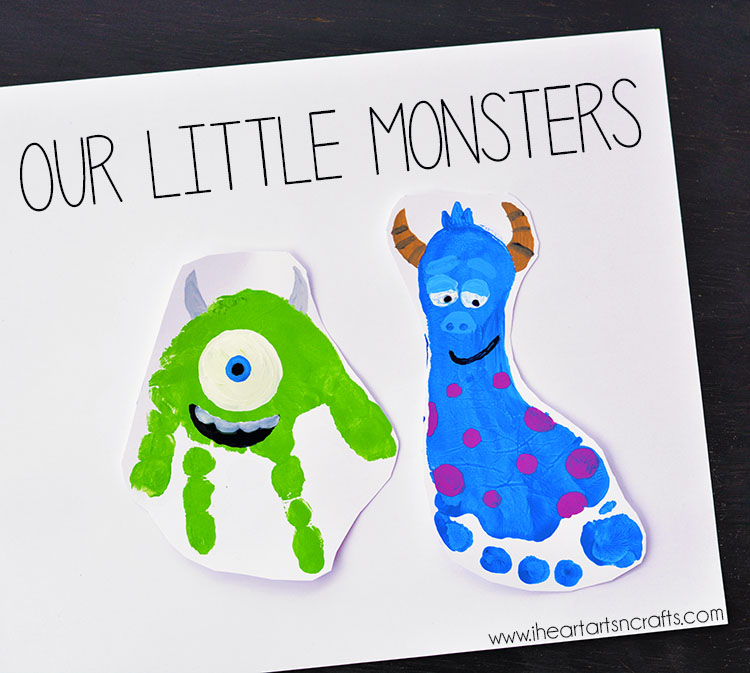 So too does this Monsters Inc-inspired design.
This one might require a bit of sneaky help from someone other than dad at home, but it's a lovely touch if you can pull it off. Just make sure you don't ruin his favourite Italian brogues.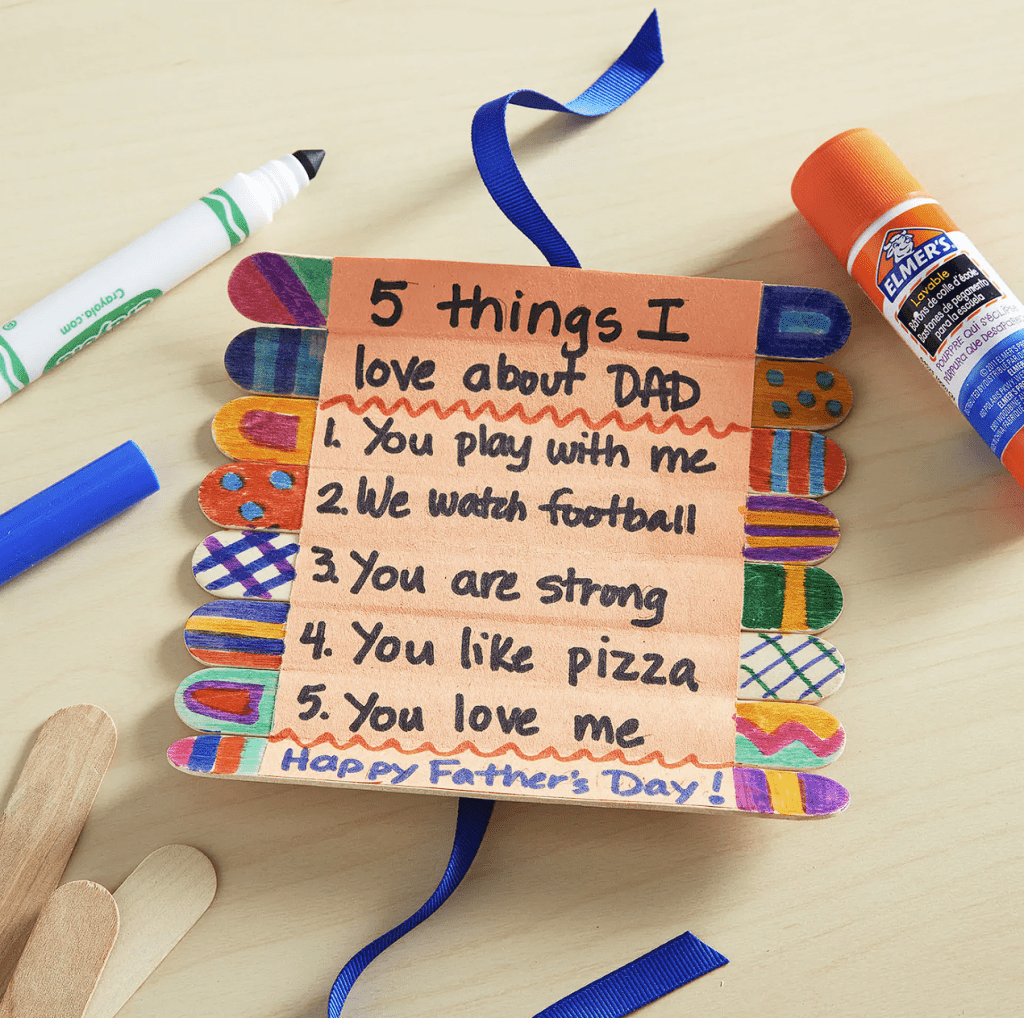 Here's another unique alternative to standard Father's Day activities, and it requires very little to make. Check out the brief instructions here.
---
Super Dad gift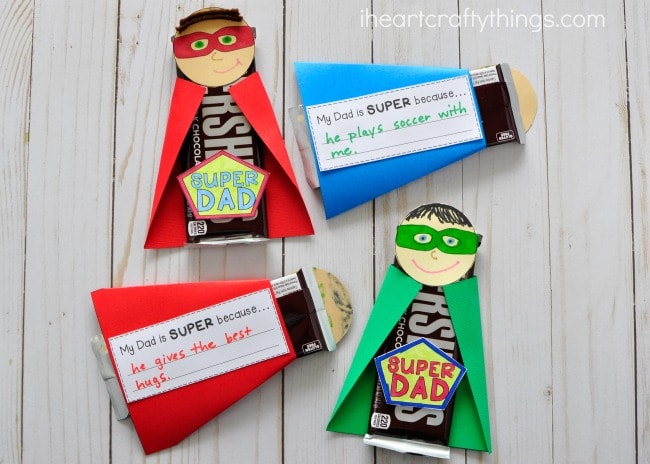 Chocolate, and compliments? This one is a winner. Download the required templates and instructions here.
---
Father's Day colouring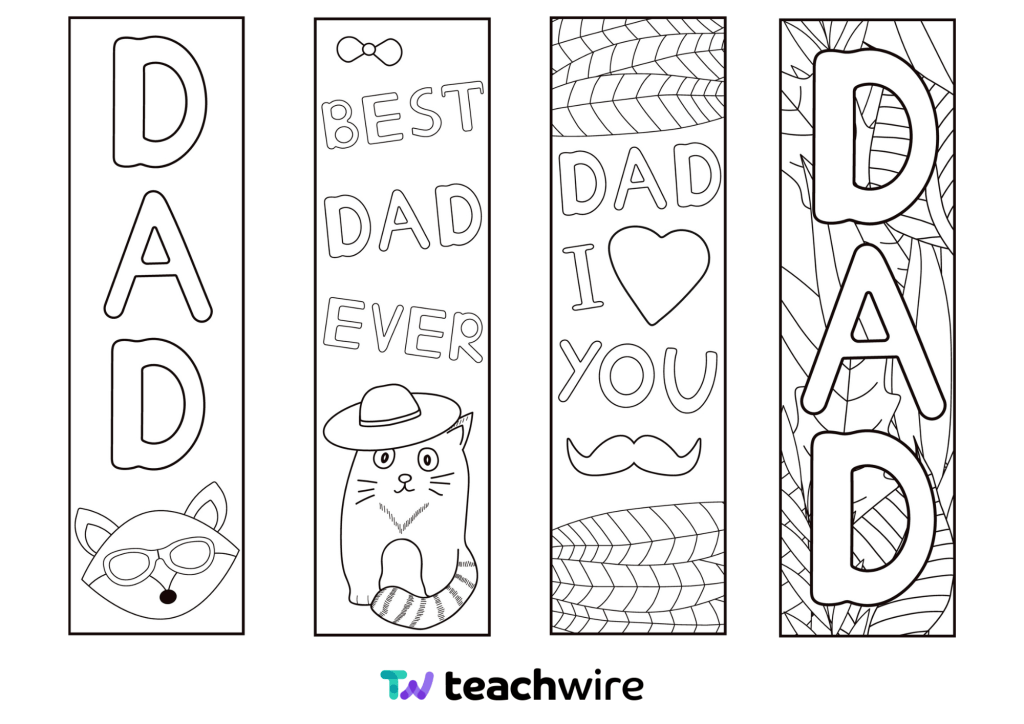 These simple and free Father's Day colouring designs are a cheap and cheerful way to help kids create something to give to dads. Simply print out, cut round and colour in!
---
Father's Day goodie bags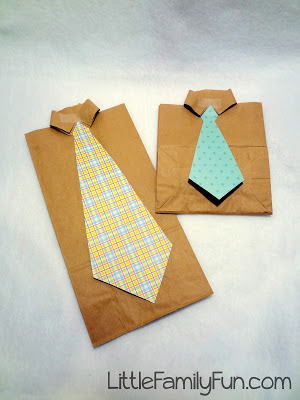 It is a truth universally acknowledged, that a father in possession of a good neck, must be in want of a tie.
Either that, or it's another one of those stereotype things.
But if you there are any tie-loving dads around then this fun little gimmick is a good way to wrap any Father's Day gifts.
---
In the frame
For those dads who know their Gambits and Rogues from their Silver Surfers and Punishers (or have at the very least seen The Avengers and The Dark Knight), being compared to their favourite comic book heroes is about as safe a bet to please as you can get.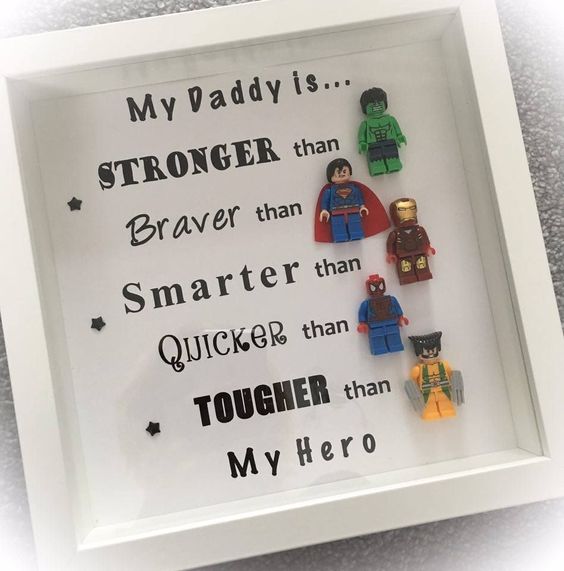 If the kids (or dads) can bear sealing away a few little plastic toys then this picture frame is a very cool idea.
If they can't, then this alternative option just means printing out some pictures and adding the lettering.
The wordplay does rely on you only using Marvel superheroes, however, so if you're not sure do check. You don't want an angry dad insisting that Batman shouldn't be here because he's a DC character, while little Jimmy cries his eyes out.
---
By the book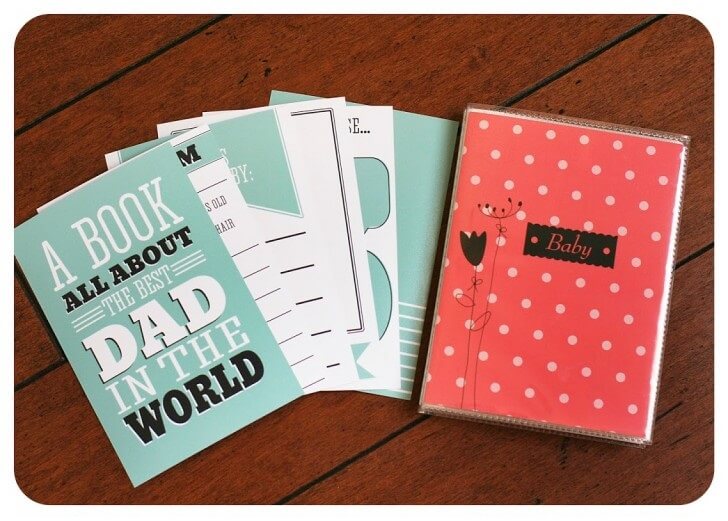 These printable pages, when combined with a small, cheap photo album and a bit of crafting, can create dad's very own book.
---
Photo cube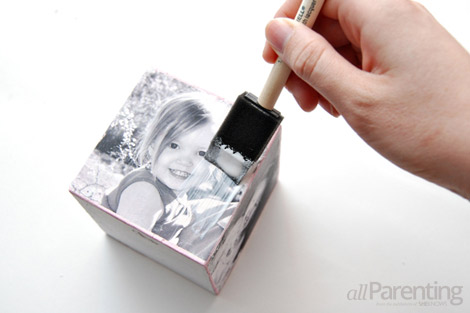 This photo cube idea is as simple as it is flexible. You can take and print photos off in your school/nursery, or children can just draw pictures of themselves, family members, pets, their house, or all sorts of things.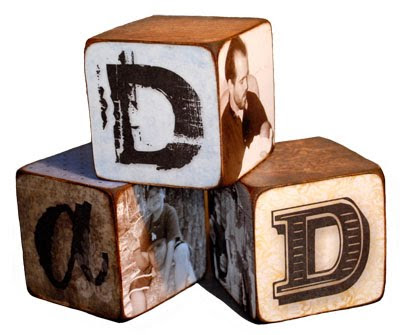 Or, if you have more time and resources, these 'Dad' letter blocks look absolutely great.

---
School of rock
Perhaps a more reasonable claim than 'world's best', telling dad he rocks opens up many a stone-based piece of punny artwork. This DIY picture frame is a neat idea.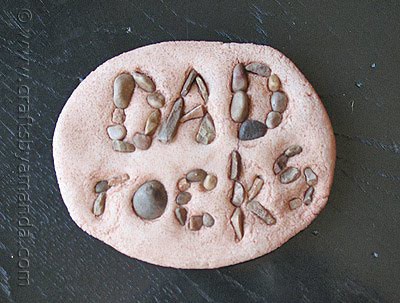 Or for a simpler version try this one. Even easier? Just try painting some rocks:
---
World's best dad…certified
Ignoring the obvious absurdity of giving out multiple 'World's Best Dad' certificates (did they all come in joint first place? Who even judged this competition?) this age-old sentiment always goes down well. These free printable certificates can be decorated however each child wishes.
---
Literacy activities
Father's Day activities KS1 pack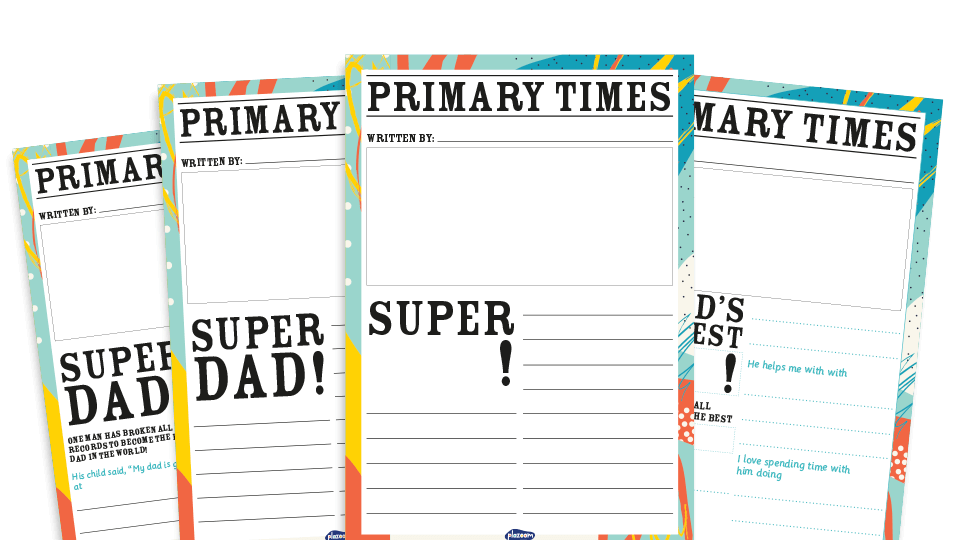 This Father's Day activity from Plazoom gives pupils the opportunity to write a newspaper report about the World's Greatest Dad.
Children will explore why their dads are special, covering aspects of PSHE, and use the worksheet to create their very own newspaper report.
There is also a version of the newspaper which allows pupils to write about an alternative significant male (uncle, grandfather, step-dad) in their lives.
---
Father's Day similes poem KS2 activity pack
These Father's Day activity from Plazoom will give pupils the opportunity to write a poem about their dad (or another significant male in their life) using similes, with a model text if required.
They will discuss why their father is special, covering aspects of PSHE, gathering ideas as a class.
---
Father's Day writing prompts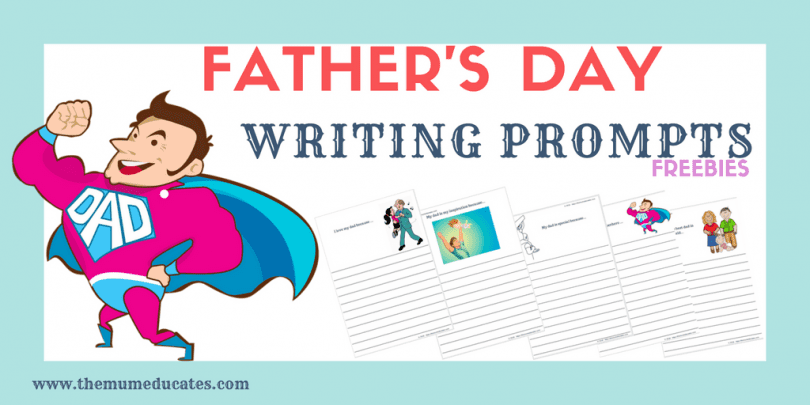 These Father's Day-themed writing prompts will get children thinking and writing about the experiences and memories with their dads. The writing prompts are perfect for creative writing, gift giving, dictation or group work in school.
---
Printable worksheets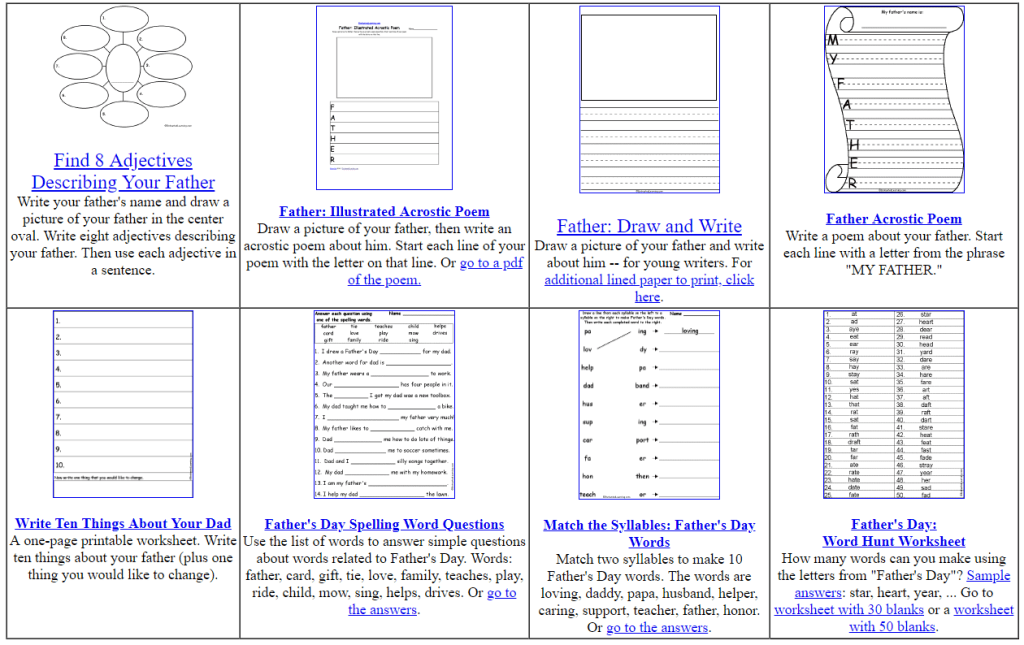 There's a wealth of Father's Day activities for you to use at enchantedlearning.com, including:
---
Father's Day KS1 comprehension worksheet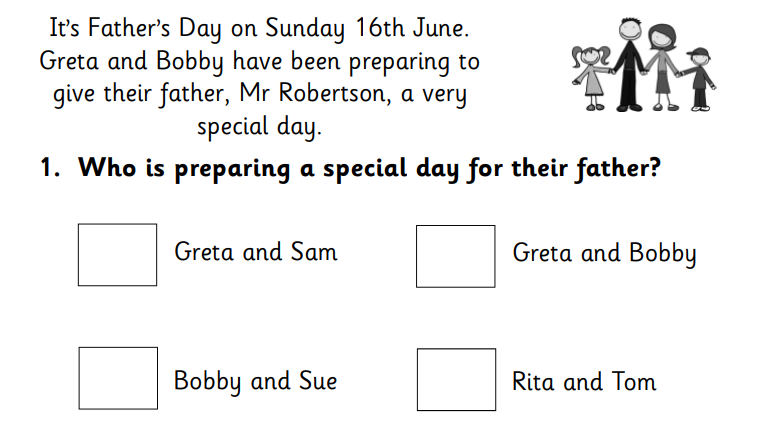 This 10-question worksheet revolves around Father's Day at an imaginary family's house (called the Robertsons).
Each section gives a few sentences about what family members are planning for Father's Day, then asks a range of comprehension questions to test children have fully understood.