Story mountain template PDF
Story structure and plot
If you're looking for teaching resources that will help children with their story planning, this handy story mountain template is just the ticket.
Read more about the story mountain method of story planning, then use this practical story planning resource to help pupils map out their plot arc.
Worksheet template
This lovely story mountain template resource for children has spaces for children to plot out the beginning, build-up, problem, resolution and ending of their story.
Browse more creative writing ideas for National Writing Day.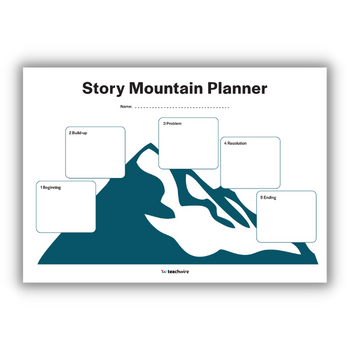 DOWNLOAD A FREE RESOURCE!
Story mountain template – Free worksheet for creative writing