This PowerPoint file features 18 Christmas images for descriptive writing. Use it to stimulate creativity and enhance descriptive writing skills among your students…
The PowerPoint provides a visually stunning array of Christmas-themed images, ranging from snowy landscapes to festive decorations. These captivating visuals serve as a wellspring of inspiration for pupils. They'll spark their imagination and encourage them to explore descriptive language.
If you're always striving to expand students' vocabulary and language proficiency, use this PowerPoint to encourage children to use rich and vivid vocabulary to describe the details, colours and emotions conveyed by the images.
Descriptive writing is a fundamental skill. This resource offers pupils ample opportunities to practise this skill. They can craft narratives, poems or descriptive essays based on the images, honing their ability to convey vivid descriptions.
Engaging students in writing tasks can be challenging, especially the closer you get to the Christmas holidays. This PowerPoint transforms writing exercises into an exciting and festive activity. This makes it easier for you to keep children motivated and focused. Students can choose images that resonate with them, making the writing process more personal and meaningful.
Use the descriptive writing created with this PowerPoint as an assessment tool to evaluate students' progress in writing and their grasp of descriptive techniques.
Infusing the Christmas spirit into your classroom environment fosters a sense of joy and togetherness. These Christmas images for descriptive writing will help you create a festive atmosphere. This in turn adds warmth and positivity to the learning experience.
Browse more Christmas activities.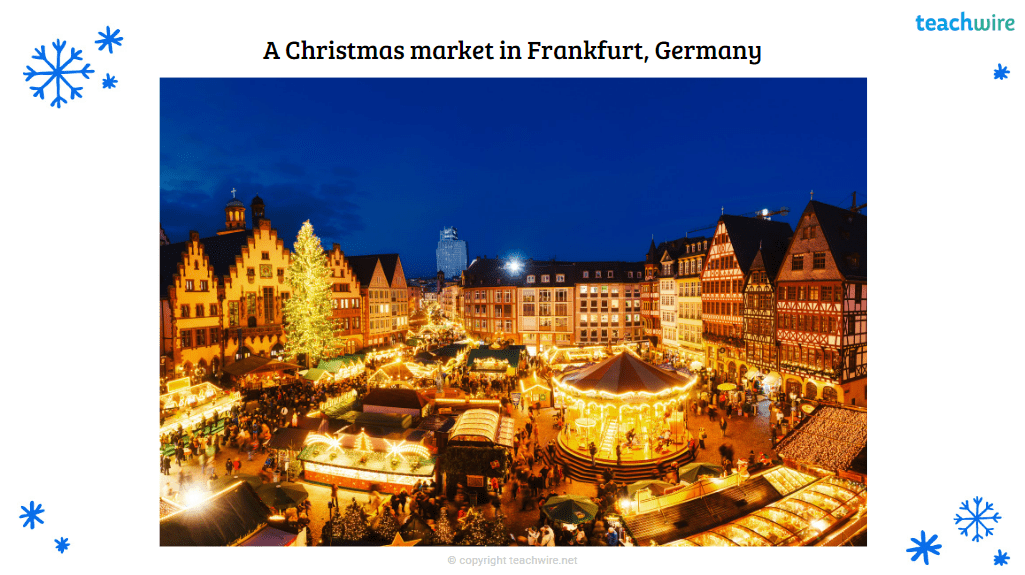 DOWNLOAD A FREE RESOURCE!
Christmas images for descriptive writing – KS1/2 PowerPoint