Scripted Lessons are Creating Zombie Teachers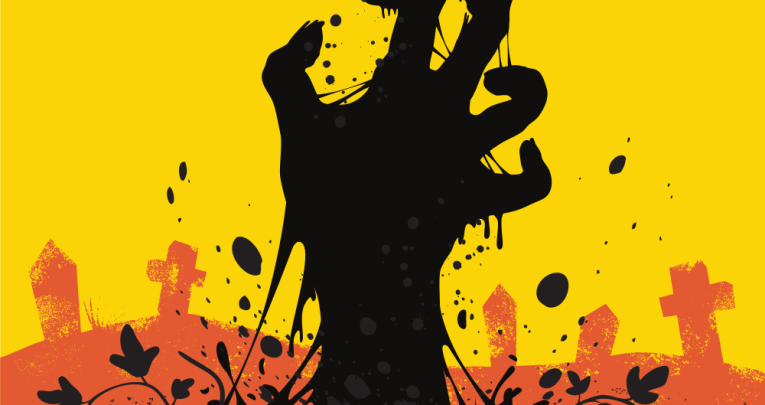 Scripted lessons are being touted in certain circles as the solution for all of our education system's ills – but Kevin Rooney, for one, is having none of it…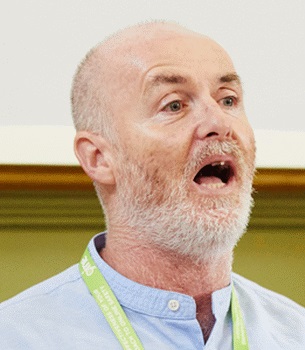 by Kevin Rooney
Have you heard of the American educationalist Siegfried Engelmann yet? If not, the chances are you will soon enough, as his ideas are already starting to impact on English schools.
The big idea is `scripted teaching`. The thinking behind it goes something like this: too often teachers are unclear and ambiguous in their instruction and explanations.
Thus, due to poor teaching pupils take on misconceptions and don't make as much progress as they should in the classroom.
Scripted teaching will solve this problem, advocates claim. Carefully planned lessons designed around small learning increments aim to improve progress by eliminating any potential for misinterpretation.
Centrally produced plans will be distributed to teachers, who will read out and deliver lessons from the scripts. The opportunity for educators to digress and make mistakes will be reduced. Instead, standardised scripts will ensure consistency, structure and quality assurance.
Growing support
A growing number of schools have already adopted scripted teaching, particularly Multi Academy Trusts (MATs). And perhaps surprisingly, the TES has reported that it is becoming popular with plenty of teachers.
Other supporters include John Blake, head of social policy and education at Policy Exchange, and Mark Lehain, director of Parents and Teachers for Excellence. They argue that a prescriptive approach is necessary to ensure pupils get the right progression in their learning.
Blake asserts that experts working outside the classroom to design lessons or materials for teachers to follow reduces bad teaching, and has the potential to provide every child with a consistently high standard education.
Proponents insist that the scripts can be precisely calibrated to ensure that knowledge is imparted efficiently and unambiguously.
At present the extent of script teaching is on a spectrum and is more suited to certain age groups and subjects than others. But with the emergence of academy chains it is on the rise.
These institutions generate their own resources centrally and then disseminate it to dozens of schools and hundreds of teachers to deliver as one. In some schools standardised script teaching is optional; but in others, it is compulsory.
Consistent quality
Arguing in favour of this new approach at a recent Academy of Ideas Education Forum debate on the topic, educationalist Kris Boulton asked, "Can we really trust half a million separate teachers to write their own lesson plans?" To which, for supporters of scripted teaching, the answer seems to be, "No".
He contrasted the hit and miss approach of half a million teachers doing their own thing to the advantage of a standardised script that delivers an instruction sequence that has been refined and rigorously field tested over multiple years, generated by research and experienced experts that individual teacher could never achieve.
Not to move towards standardised script teaching is akin to rolling the dice with our children's future, he said.
The argument now being put forward by educationalists in favour of scripted teaching is that that schools have a moral duty to teach via standardised scripts developed centrally by experts.
John Blake argued recently in a Policy Exchange paper that the only way we can deliver on the promise of the 2014 National Curriculum is with the move to scripted teaching.
He thinks it unhealthy for teachers to believe they should only be delivering things that they have designed themselves; and adds that scripts could reduce workload and liberate teachers from the exhausting drudgery of having to prepare individual lesson plans.
Mistrust and uniformity
So should we welcome or reject scripted teaching? I have to confess that the prospect of teaching to a standardised lesson plan fills me with horror. So much so, indeed, that if compelled to do so I would leave the profession.
For me, this approach represents the antithesis of everything I think it is to be a teacher.
The move to embrace scripts is driven by a mistrust of teachers. It rests on the assumption that we are not professional or qualified enough to design and teach our own lessons. It will erode teacher autonomy and sow further insecurity in an already insecure profession.
We have to ask: what is our model of a teacher? With standardised teaching, it's that of an automaton. In contrast, I believe that when we enter the teaching profession we are being inducted into a community of scholars and of subject specialists.
In conveying the love and understanding of our subject to pupils we must be able to exercise judgement and discretion in exactly how we transmit knowledge and ideas.
Teaching is a relational activity in which we get to know our students as human beings. Quite often in lesson I go off piste on all sorts of tangents.
Sometimes these learning adventures will not help students pass a test, but so what? If I think it appropriate to nourish pupils' intellectual curiosity, or answer all sorts of questions not related to the lesson plan, I will do so.
Scripted teaching discourages deviation or wider exploration; it tells us what to teach and how. It demands uniform compliance.
Liberation, or disaster?
The culture in schools today, encouraged by intense accountability measures, tends towards teaching to the test and improved exam results at all costs. In this context a desperate search is on for the silver bullet that will consistently deliver those optimal final grades.
Many at the top of the educational tree see scripted teaching as the answer. But I contend that the rise of the scripted teacher is not a panacea. Indeed, in the midst of a retention and recruitment crisis I fear it will lower the intellectual bar and accelerate deprofessionalisation.
The reification of scripted lessons redefines teaching from an art to a science. In essence we have arrived at a moment where the agency and humanity of the teacher in the classroom is being subordinated to the iron cage of rationality gone mad.
Those pushing scripted teaching argue it is about putting in structures to support young teachers. But where they see support, I see teachers being put in shackles, and the zombification of our profession.
The aim of a teacher should be to enable and encourage our students to take their place in the world as autonomous young citizens, who can think critically. If we are to make that happen we need the freedom to teach and engage in the free play of intellects between teacher and pupil in a two way exchange.
Scripted teaching restricts our ability to do that. That is why I think of it not as a liberation, but a disaster. There is a lot at stake with this issue, because it reflects a wider struggle over what we think education is for.
Let the battle of ideas over our model of what it is to be a teacher in 2018 begin!
Kevin Rooney is a teacher, author, and convenor of the Academy of Ideas Education Forum.
---
Join the conversation
The Academy of Ideas Forum gathers monthly to discuss trends in educational policy, theory and practice. The next two topics are Schools Through the Ages: An Illustrated History, on June 2nd, and Muscular Liberalism: Hijabs and Schools on 11 June.
Find out more about what to expect at academyofideas.org.uk/forums/education_forum.