If you're getting stuck into your EYFS planning, you can easily adapt this blank lesson plan template to suit your individual early years setting.
This editable Word document contains space for you to record:
Area of learning
Development Matters/Early Learning Goals
Learning intentions
There's also a dedicated area where you can set out how learning will progress and your key teaching points. Break your session down into:
Introduction
Activities and experiences
Conclusion/plenary
Once you've finished the lesson, there's space for you to jot down an evaluation and next steps. This EYFS planning template also has room for you to jot down any resources you need, as well as key vocabulary and questions.
You can also make a note of how you will differentiate the task, if necessary, and how you plan to assess it.
---
More lesson plan templates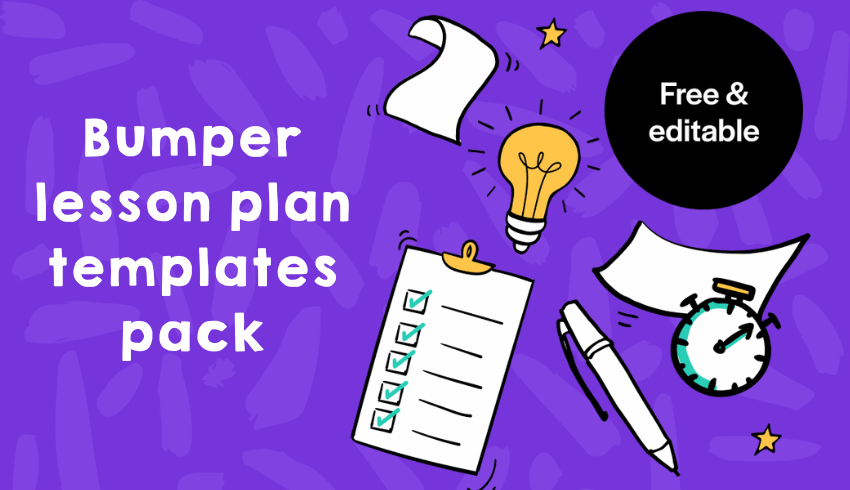 Get your lesson plan done in a jiffy with this range of teacher-made printable lesson plan templates.
---
Kelly Davis is a KS1 teacher. Follow her on Twitter at @_noaddedsugar and find her resources on her TES page _noaddedsugar.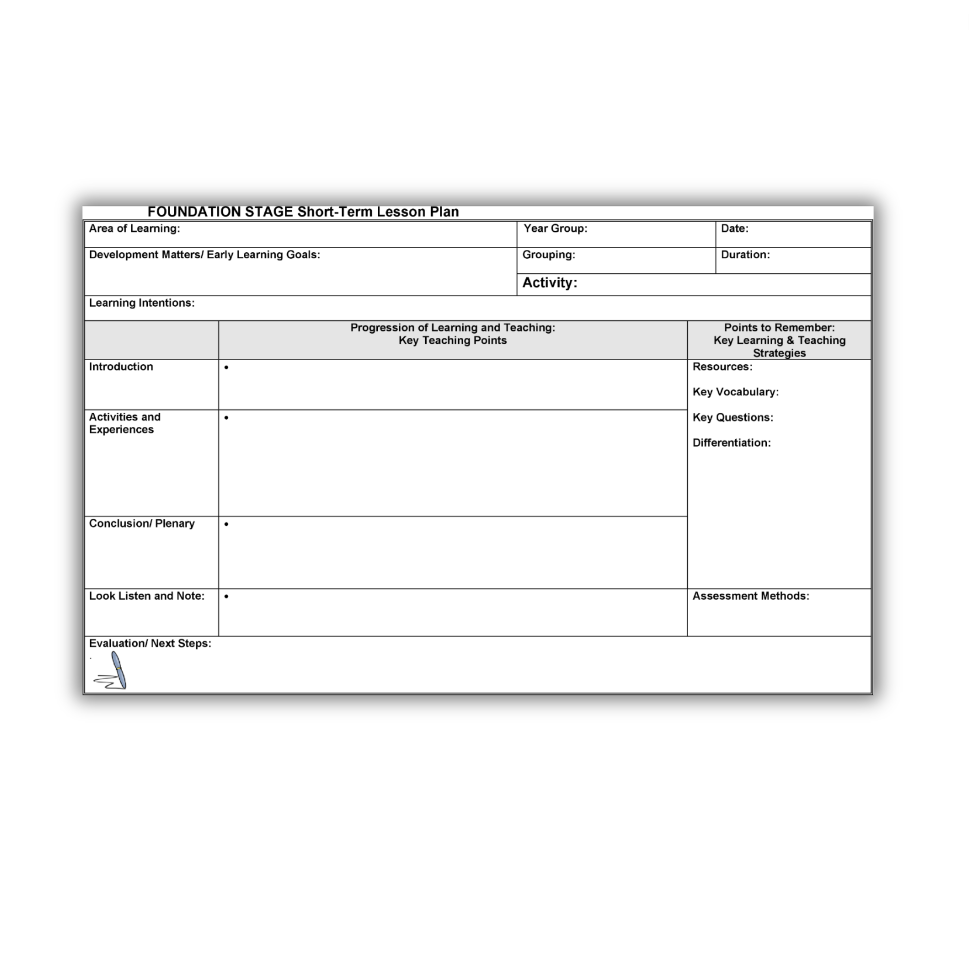 DOWNLOAD A FREE RESOURCE!
EYFS planning – Lesson plan template