How to teach children who have excellent decoding skills but weak reading comprehension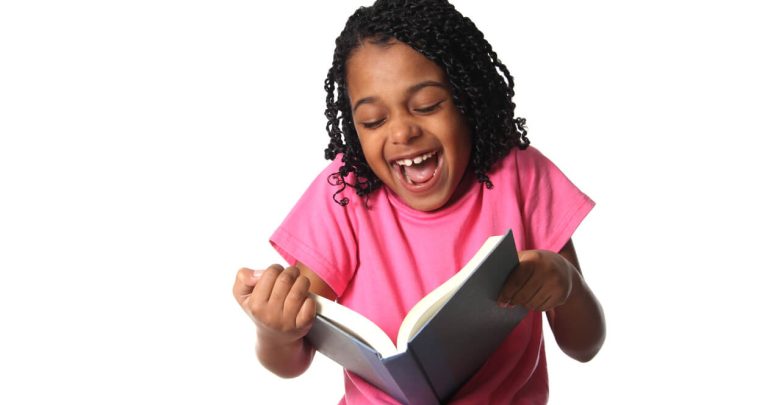 If our weaker comprehenders neglect key strategies in the moment of reading, they won't build basic meaning, says Tony Whatmuff…
Class 5W's joke book is finally finished. It's the first read-through and everyone has a copy. I scrutinise my four weaker comprehenders as they read the first joke:
The worst job I ever had was drilling holes looking for water. It was well boring.
Not a facial muscle twitches. Nearby, however, hilarity erupts, then spreads throughout the class. My four weaker comprehenders look around bewildered.
I know these four children have a good sense of humour, and all of them can read any word I give them (triceratops, dodecahedron, etc), so what is happening?
I'll tell you. They're reading in a totally different way to my splitting-their-sides children.
In the moment of reading, these four are either neglecting key strategies or experiencing vocabulary and language difficulties.
Here's my best guess at what's going on with each child…
Jacob
Jacob has OK vocabulary but fails to spot the important words and integrate them together to build meaning (worst job, looking for water, drilling holes, well, boring). He probably hasn't made the connection between the first and second sentence either.
Unsurprisingly, as Jacob generally struggles to read with understanding, he reads little and may lack knowledge about the genre of joke reading.
Mala
Mala is still developing vocabulary and oral language as she's only been in the UK three years. She probably fails to understand the dual meanings of key words, such as 'well' and 'boring'.
Abe
Abe was born in the UK but comes from a language-deprived home and has similar vocabulary and oral language issues to Mala.
Mckenzie
Mckenzie has good oral language but is a passive reader who focuses on decoding and fluency rather than accessing his background knowledge about 'drilling holes', 'well' and 'boring', because he doesn't know it's important. The knowledge is there, but he's not accessing it. This means he's not activating inferences either.
These four children illustrate the multiple risk factors associated with weak reading comprehension, despite having excellent decoding skills.
For effective reading comprehension, children need the following:
Automatic decoding, fluency and reading miles
Good vocabulary and oral language
Active strategies in the moment of reading
Effective after-text strategies to answer questions
A problem in any one of these areas will result in a problem with reading comprehension. But it's this 'in the moment of reading' idea I want to focus on.
Us adults in school are skilled readers, but the price we pay for our expertise is that the strategies we use have become hidden from us because we activate them so automatically.
For example, have you ever read late at night in bed when you're feeling really tired, then realised when you reach the end of the page that you've taken a word in? In this scenario, you've been decoding the words but no key strategies in the moment of reading have been activated.
So, what are the strategies effective readers use in the moment of reading? Effective readers:
Use their background knowledge and make links with the text
Predict or ask questions and then read on to 'find out'
Visualise and use inference
Notice meaning breakdown and use repair strategies to understand
Notice very important words, phrases and ideas and put these together to build basic meaning
Do we teach these strategies explicitly? Probably not. We're all pretty good at asking children questions after reading a text to explore deeper meaning, but if our weaker comprehenders neglect key strategies in the moment of reading, they won't build basic meaning as they read.
Asking them questions after a text is like trying to build a block of flats on top of a swamp.
Fortunately, it's possible to model these 'in the moment' strategies to a whole class or group, using teacher 'think aloud' bubbles on top of text. Use your whiteboard to do this.
Modelling in this way is called 'read aloud, think aloud' and makes the elusive process of comprehension more concrete. Children can then practise these strategies on the same or a follow-on text, then share and discuss so that more meaning and enjoyment is gained from a text.
---
Tony Whatmuff is a trainer and author with 25 years of teaching experience. He is also a consultant on Oxford Reading Buddy, a digital reading service that develops comprehension by coaching and modelling key strategies. Find out more at global.oup.com.