Best WW2 books – Top picks to use in your classroom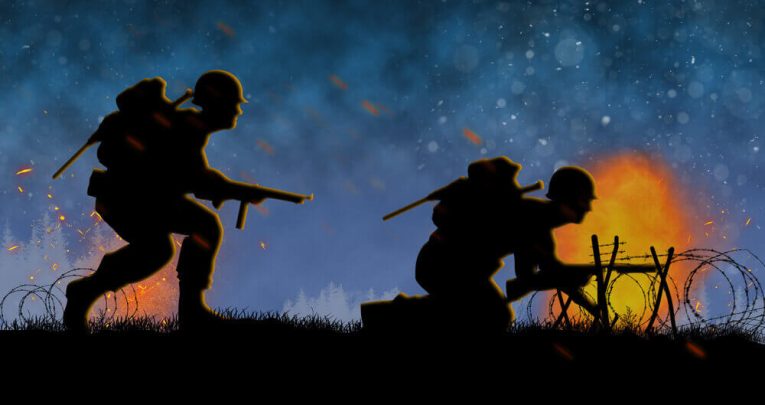 Whether you want action-packed fiction, revealing biographies or inciteful non-fiction there are numerous great reads to start a discussion on WWII in the classroom…

by Teachwire
The impact of WWII is obviously undeniable. It's something that's still felt today, and a topic that writers continue to look back on. So we've put together a list of the best WW2 books to share with your class.
JUMP TO A SECTION
---
Best WW2 books
The Tunnel by Pie Corbett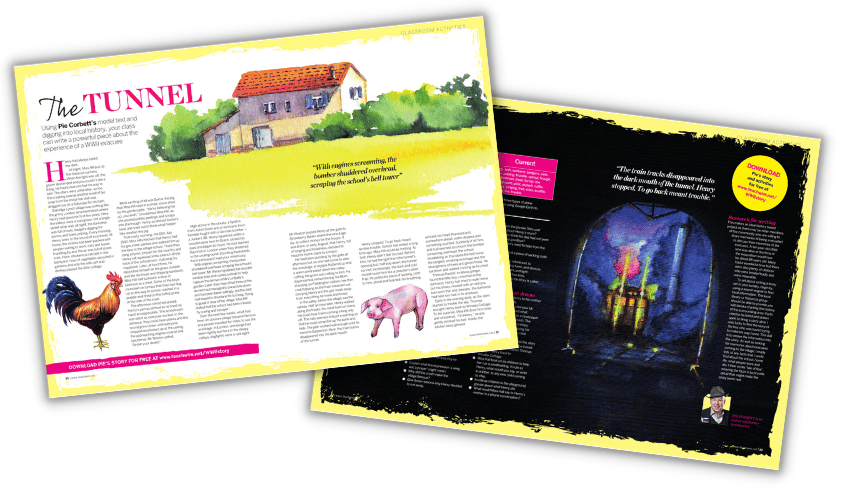 This free download for KS2 pupils contains an original story by literacy superstar Pie Corbett. It also features reading and writing classroom activity ideas. You'll also get a PowerPoint of the story so your class can read along with you.
Using the model text and after investigating some local history, your pupils will be able to write a powerful piece about the experience of a WWII evacuee.
---
Letters from the Lighthouse
Emma Carroll (Faber & Faber, KS2)
Letters from the Lighthouse is a mystery; a spy story; an evacuee story; a refugee story. Set in World War 2, the book revolves around main character Olive's persistent efforts to solve the mystery of her sister's disappearance.
The book is set in a coastal Devon village dominated by a lighthouse. This lends atmosphere and plenty of scope for exciting adventures.
What makes this one of the best WW2 books for KS2 is that it encourages children to think and talk about important themes. Download our free PDF full of classroom activity ideas.
---
Resist
Tom Palmer (Barrington Stoke, ages 9+)
Tom Palmer's latest children's novel is a historical story set in the Netherlands during WW2. It's inspired by the Resistance childhood of Hollywood star, Audrey Hepburn.
Life for ordinary Dutch people in the Nazi-occupied Netherlands is perilous and full of hardship. There is very little to eat and they face the constant threat of arrest and enslavement.
After the murder of her beloved uncle and the capture of her brother by the Germans, Edda is determined to do anything she can to help the resistance fight back. But how much risk is one teenage girl willing to take?
Free resources
Get a sense of the book by reading the first chapter for free. Find lots of free classroom resources on the author's website, including:
Playscript
Cover prediction worksheet
Settings map worksheet
Colouring
Author Q&A
Author Films on research, settings, dance, occupation and Audrey Hepburn
---
A Medal for Leroy
Michael Morpurgo (HarperCollins, ages 8-11)
This is a typically accomplished and absorbing read from one of the UK's best loved storytellers, Michael Morpurgo.
It's inspired by the true story of Walter Tull. He was the first black officer ever to serve in the British army and a genuine unsung hero. A brief but compelling biography of this extraordinary man is included at the end of the book.
It's also strongly influenced by the author's own experience of what can happen when families attempt to keep painful secrets from each other.
A Medal for Leroy is about identity and self-discovery. It's also about the events of two world wars and the history of prejudice. It's irresistible.
---
The Apple Spy
Terry Deary (A&C Black, ages 7-11 years)
The Apple Spy retells the extraordinary true story of twins Jamie and Marie. They realise that the suspicious strangers they see at the railway station in their little Scottish village are, in fact, German spies.
With courage, determination, and a healthy dose of disobedience, the young siblings alert the authorities, dodge assassination, and track down the one who very nearly gets away.
It's thrilling stuff, based on meticulous research – but still as colourful and irreverent as you would expect from the author of Horrible Histories.
It's Perfectly pitched for independent readers in lower KS2, and written with the clear aim of supporting the history curriculum. This book – along with the others in the series – would be ideal for comprehension work, and a great prompt for creative writing.
Why not see if pupils can produce a play script based on the plot?
---
The Boy at the Top of the Mountain
John Boyne (Doubleday Children's, ages 10+)
John Boyne's book, The Boy in the Striped Pyjamas, was first published in 2006 and became a global sensation. It's not without its critics, however. The Holocaust Education Trust sets out the issues it sees with the book here.
In 2015, Boyne returned to the topic of WWII with The Boy at the Top of the Mountain. This time, he seems determined to stretch his readers' sympathy even further than before.
What happens at the 'top of the mountain' turns out to be as central to our understanding of the horror of the Nazi regime as was the meaning of 'the striped pyjamas'. Once again, a young boy's innocence is the prism through which the terrible truth is refracted.
After the death of his parents, Pierrot is taken in by his aunt. She's a housekeeper at Hitler's Berghof, where Pierrot is gradually seduced by the dark authority of 'the master'.
This is a compelling and thought-provoking read, though not one to recommend lightly; the violence, including a threat of sexual assualt, is stark.
But it is the slow, chillingly inevitable corruption of the protagonist into a willing follower of the Führer, with all that entails, that is likely to linger.
If you're interested in exploring The Boy in the Striped Pyjamas with your class, find the best resources to accompany it here.
---
My Friend the Enemy
Dan Smith (Chicken House, £6.99)
A couple of youngsters find an injured German pilot in the woods following a WWII air raid. They decide to help him recover and get home, rather than turn him in to the authorities.
From the first page, events and emotions are described with a thrilling intensity. The two main characters, Peter and Kim, are hauntingly authentic.
As the narrative develops, the children are forced to question not only their assumptions about what 'the enemy' must be like, but also the nature of friendship and courage, the importance of loyalty, and the role of those left behind while others go off to fight.
Smith's crystalline prose neither glamourises the conflict, nor reduces it to a sentimental simplicity; consequently, this is an intense, thought-provoking, and deeply satisfying read.
---
Real Lives – Alan Turing
Jim Eldridge (Bloomsbury, ages 9+)
Codebreaker. Scientist. Genius. Lifesafer. And also, of course, a complex and at times very troubled human being, living through a time when simply being himself was enough to get him arrested.
This slim biography of Alan Turing (part of Bloomsbury's 'Real Lives' series) is written with admirable, accessible clarity of expression. It has a genuine sense of striving to understand the various factors that influenced the young Turing's development into the scientist who cracked Enigma in WWII.
It's an ideal introduction to the notion of potentially unreliable sources, too. The author is happy to make his presence felt at times, explicitly noting when he is expressing an opinion or belief rather than an objectively verifiable fact.
Why not share an extract with your class, and find out how far they trust what they are being told. What are they able to identify as speculation or romantic construction?
---
Why you should use historical fiction in your classroom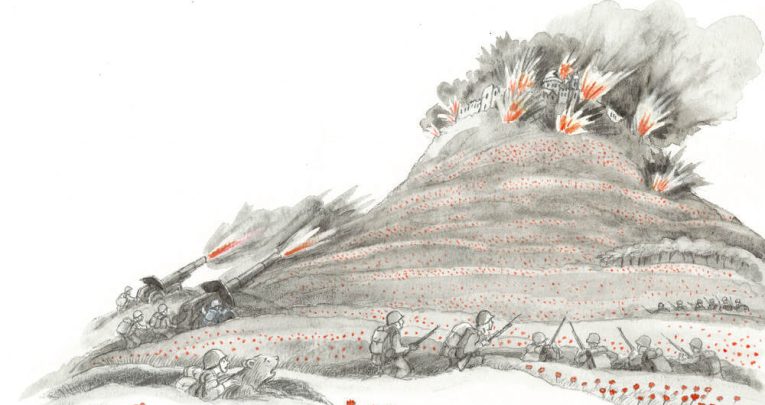 Whether learning about the past or trying to understand the present, stories based on previous times provide a wealth of opportunity for pupils, argues poet and writer Michael Rosen…
All writing starts from somewhere. Whether it's real people providing inspiration for characters, or events from real life influencing a plot, there are various ways in which our experiences – and those of others' – seep into our stories.
Personal life experiences, or those of people you know, are a great place to start when writing. When we ask pupils to create their own stories, they shouldn't feel as though their ideas have to come as if from nowhere.
After all, some of the greatest storytellers throughout history have taken inspiration from all sorts of places. Take Hans Christian Anderson, for example; many of the stories he developed came from things he heard as a child.
It's a well-used method amongst authors. So if they're stuck for a starting point, we can encourage pupils to think of stories that already exist in some form. Use them create your own take on things, or to try and understand the experiences of others.
"We don't want to scare the living daylights out of them"
This kind of understanding, however, can be difficult, especially when we're dealing with 'big' concepts such as war, famine, and the impending dangers of the climate crisis.
Children's POV
Approaching these kinds of topics with young children can seem like a minefield. We want to help them understand the world around them, and yet we don't want to scare the living daylights out of them.
I think one way to do this is to approach narratives from the point of view of children around the same age as your pupils.
War, for example, is often incomprehensible to most adults. So in one sense it seems wrong that we should expect children to understand it. The whole concept often defies logic, as with the current war in Ukraine.
However, children are curious creatures. So it can be quite handy to consider things from their point of view, which is where literature created specifically for young people comes in.
Being able to tell a story about a child who is not an agent in war, but who is on the receiving end, can help us delve into these topics in a sensitive way.
Fake news
Tying fictional narratives to real life can also help children to understand the past, and it's this connection with history that I hoped to achieve in my book, Please Write Soon.
Although the letters through which the story is told are made up, they are based on real events that happened to my dad's cousin, Michael Rechnic; the inspiration for Bernie.
Fictionalised accounts of historical events and experiences can also give children the license to think about what might be real, and what might be biased.
Are the characters to be believed? Why are they telling the story in the way they are? What can we garner from the context of the story, aside from what the characters are saying?
It's a good way to introduce children to the skills of inference and critical thinking, too; something that not only will support them in their schoolwork, but throughout their lives.
There are plenty of things in most stories that pupils can question and investigate; the story of Wojtek the bear, for example, who was adopted by the Polish soldiers, and who features in Please Write Soon.
"Stories give readers a distance from the concept, or even the reality they're describing"
There may be some sharp-thinking children that pick up on this. They may wonder whether or not it was fair to bring an animal into a warzone.
Stories give readers a distance from the concept, or even the reality they're describing. Pupils don't have to take everything as read. Encourage them to challenge things.
Propaganda
Another issue pupils can investigate is that of propaganda. At first glance it may seem like a relic of wartime, but the pervasive nature of the media, and the wide access that children now have to 'news', whether that's via TV, social media, or overhearing conversations at school and at home, means it's possibly more relevant than ever.
For example, I went to visit my old school recently, and although many things haven't changed – I took the same train to get there, and the waiting room at the station is still as it was – there are so many areas of life that are completely different.
For instance, I was at the school to talk to the sixth form. When I was in their position, I used to have to go down to Watford reference library to do research. I was lucky if I got the Britannica encyclopaedia out and found something more than what the teacher had already taught us.
In contrast, these days, we can all research an infinite number of things in seconds, on our phones. We don't even need to go and turn the computer on, anymore.
It's important that we help the younger generations to wade through all the information they're getting, and figure out what is to be believed and what isn't.
Research skills for students
This doesn't just have to apply to modern-day information, either; you can encourage your pupils to develop historical research skills.
Ask them to take their favourite aspect of a book based in the past – whether that's a character, an event, or even a theme – and see what additional factual information they can find about it.
In the case of stories about World War Two, children can look up Polish resettlement camps, Anders' Army, Operation Barbarossa, and so on. This will help them contextualise stories, and fill in the gaps left by a subjective fictional narrative.
There are even plenty of scenes in Please Write Soon, and I'm sure other historical fiction, that they can act out, or have a go at rewriting.
This works especially well with books that feature stories told through letters or diary entries. Pupils can really get 'in-character' and try out alternative versions of the narrative, or consider the same story from different points of view.
For instance, Wojtek the bear may have had a very different experience to his human counterparts. It would be very interesting to read a letter he might send home!
Explore epistolary novels more with these ideas for letter writing in KS2, from Bethany Walker.
Reading for pleasure
But books, of course, aren't just for schoolwork. Reading for pleasure is one of life's great joys, and very important for children's development.
Books can carry us away to places and times we could never possibly reach in real life. They can also help us to navigate the ups and downs of our days here on Earth.
"Books can carry us away to places and times we could never possibly reach in real life"
One of the things I hope children will get from Please Write Soon is the understanding that many people in their grandparents' or great-grandparents' generations went through these terrible things and came out the other side.
Pupils may even know someone who survived the war. I also hope it will remind them that children are great improvisers, and find ways to get themselves through difficult times; they have an extraordinary capability for resilience.
Even when things are tough, it's amazing what young people can get through. It's a message of hope, I think.
Please Write Soon by Michael Rosen, illustrated by Michael Foreman, is published by Scholastic.
---
How to include diverse stories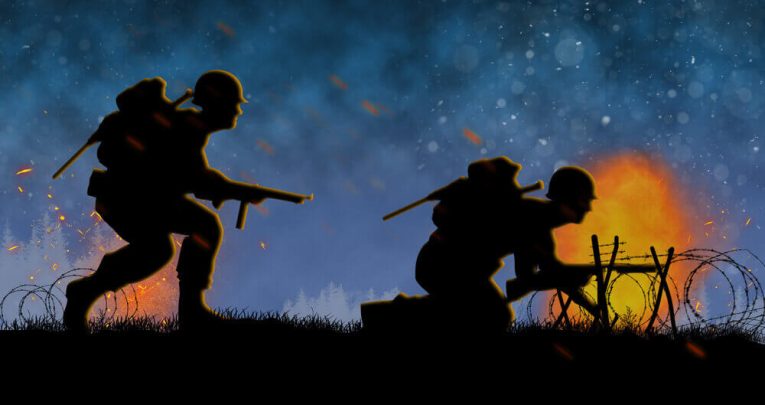 We need to expand narratives beyond a narrow, white history, says author Dan Smith…
Many World War Two stories focus on events on the home front in Britain, but we need stories told from alternative perspectives.
We have an ever more diverse population in Britain, and I would like for every child to be able to see themselves in the stories they read, and the things they learn.
One of the most important things we can do is to show young readers that Britain did not have an exclusively white population in the 1940s.
We can explore the experiences of non-white children growing up in Britain at that time, making stories more relatable to modern young readers.
I have done this in my novel Nisha's War (runner up in the Teach Primary Book Awards 2022) which is about a dual heritage British-Indian girl who evacuates from Malaya to England where she faces suspicion and racism.
These are the same issues that refugee children coming to Britain today will face – not to mention non-white children who have lived in Britain all their lives.
Accepting and understanding
The best WW2 books can highlight the effect these issues have on young people, and they can teach young readers to be more accepting and understanding.
And it's important to remember that the war was far-reaching. It affected people right across Europe, Asia, and Africa, so I would like to see our stories stretch beyond the home front and explore different lives.
World War Two was not just about air raids over London, and the Normandy Landings. It was not just about white British men and women defending Britain.
I wonder how many school children know that 2.5 million Indians fought for Britain? The largest volunteer army in history. I wonder how many know that the soldiers who fought bravely when the Japanese invaded Malaya, were Indian.
Do they know that Nepalese Ghurkhas served in Italy, Greece, Malaya, Singapore, Burma, and Africa. Or that thousands of African, Arab, and Jewish soldiers fought for Britain across the globe.
And there are darker, more shameful histories, too, such as the three million Indians, mostly Bengali, who were killed by famine as a result of Winston Churchill's policies.
There are still so many more stories to tell; so many more lives to explore.
It feels to me as if World War Two stories will always be relevant because they remind us of things that we must never forget. But we can make them more relevant by expanding and making them more inclusive.
4 ways to explore inclusive history
Try introducing your class to some of the best WW2 books that focus on diverse stories, including Noor Inayat Khan by Sufiya Ahmed, or Now or Never: A Dunkirk Story by Bali Rai.
Investigate something unfamiliar such as the Edelweiss Pirates in Germany. What did they stand for? What actions did they take? What happened to them? You could discuss this with your class, then encourage children to write a story from their perspective.
Explore a lesser-known aspect of World War Two, such as the 300 Indian Muslims from Punjab who were evacuated from Dunkirk and spent most of the war in Britain. How would they have felt about this new life? How did British people react to them? How does this relate to things happening in our country right now?
Or learn about the Maharaja of Nawanagar who took in Polish refugees fleeing from the war, when no one else would accept them. He gave them a home, an education, and kept their culture and traditions alive. Imagine the relief and bewilderment of those Polish children in their new home in India. How do people react to refugees in Britain today? How are they treated?
Nisha's War by Dan Smith is published by Chicken House. Find out more at dansmithbooks.com.
Browse our Holocaust Memorial Day resources.