5 of the best online grammar games for KS2 English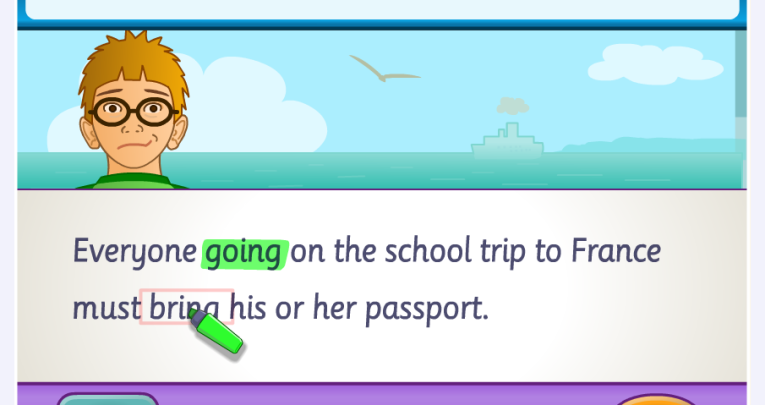 Get your primary pupils learning grammar and improving their grammar skills and with these fun English games online for Years 3-6…

by Teachwire
Offline grammar games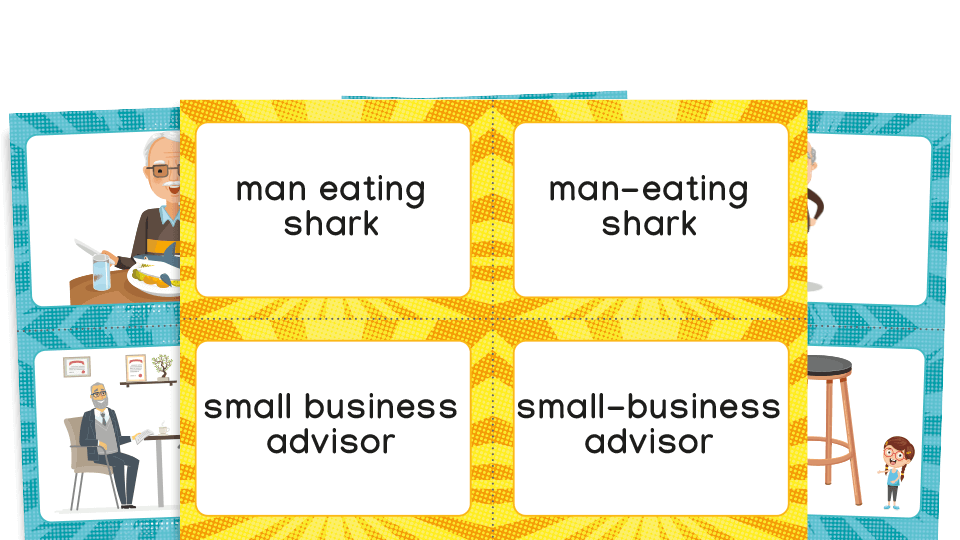 Before we get going, if you're looking for something a little more low-tech, then this collection of grammar games covers everything from sentence types to prepositions, homophones, prefixes, suffixes and more.
Better yet, they're all sorted by year group.
Check out the full collection here.
---
1 | Literacy games KS2 – Make a Sentence game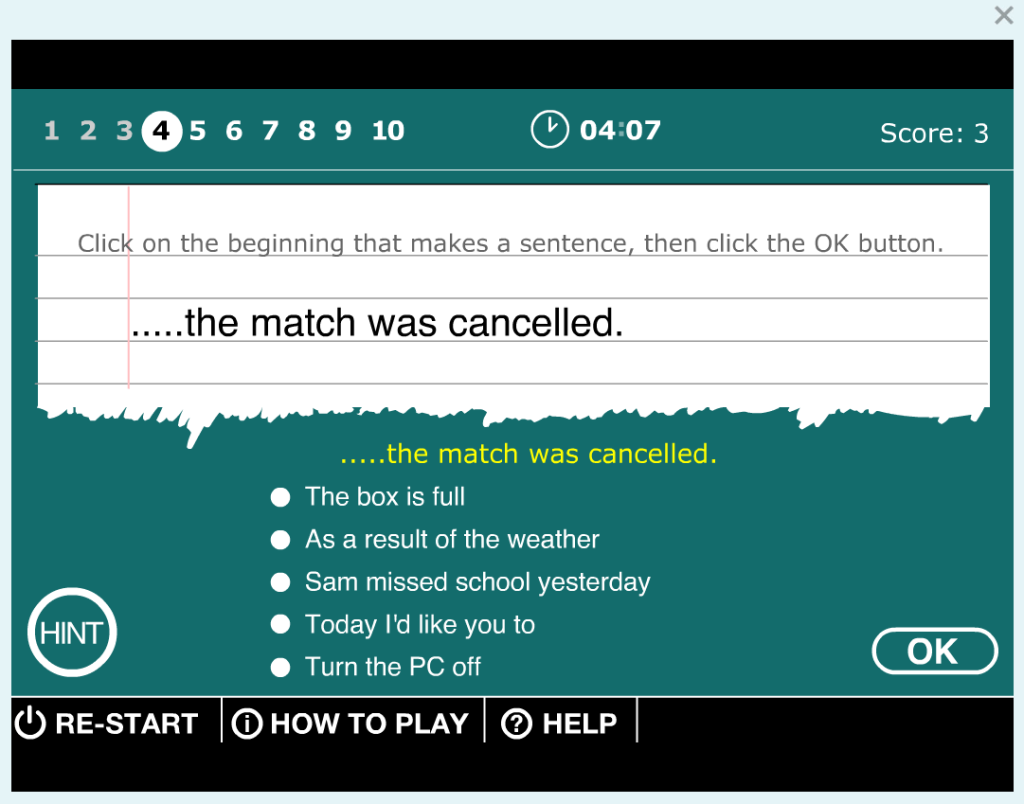 This BBC Skillwise grammar game has students complete sentences by choosing the missing section from a number of options.
This could be the beginning or end of the sentence, and they are reminded that a sentence needs to make sense, start with a capital letter, end with a full stop, and include a subject and verb.
And there's also a Spot the Sentence game where children need to answer whether each example adheres to these rules or not.
But start with making sentences first, by clicking here.
---
2 | Compound complex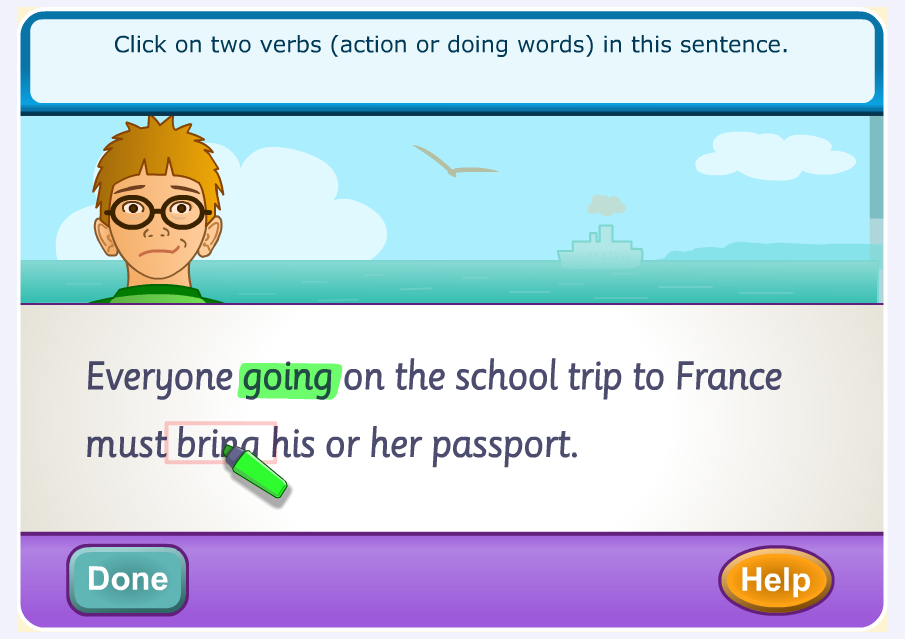 This grammar game gives you examples sentences and asks you to highlight the nouns, adjectives, verbs or adverbs in each.
A simple concept that saves on printouts and ever-valuable highlighters in your classroom.
Click here to play.
---
3 | Prepositions of time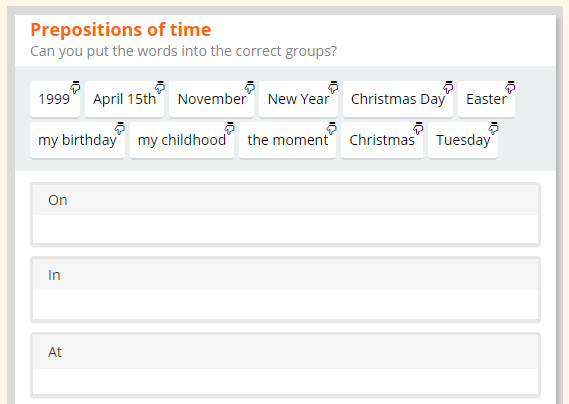 Part of the excellent series of Learning English grammar games from British Council, this prepositions of time page includes examples, rules and reminders, two interactive activities that get students to sort prepositions and complete sentences, and a host of printable PDFs.
All of which you can find here.
---
4 | Verb, noun or both?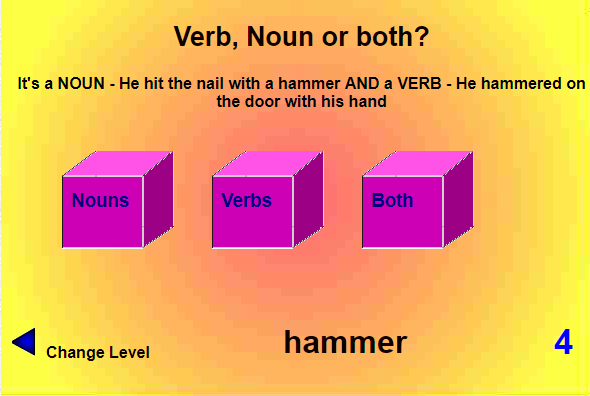 Not the flashiest-looking game you'll ever play, but it does the job well for learning grammar.
As you've probably guessed from the title, children are given words which they need to sort into one of three boxes depending on whether each one is a noun, verb or can be used as both.
This is great because even if they immediately recognise a word as being a noun or verb, they still need to stop to think if it could be used as the other too.
Click here to play.
---
5 | Grammar ninja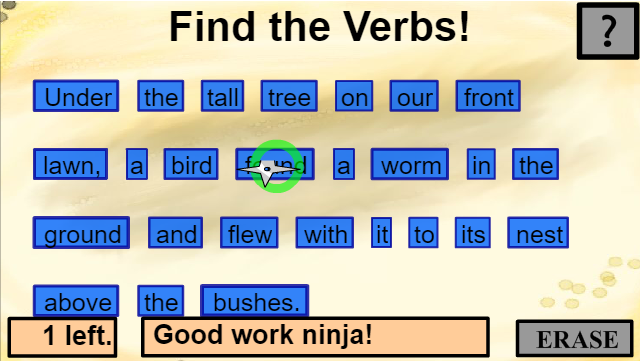 This simple grammar game gets young learners to pick out verbs, adjectives, articles, etc, from sentences. Simple, right? Yup, except in this game you do so by throwing ninja stars at the words.
Digital ones, that is. I don't think the school budget, or the law, will allow for actual ninja stars.
Start honing your grammar ninja skills here to play.