PDF printable punctuation game resources and worksheets for KS1-2
Read Sarah Farrell's article to find instructions for how to play all of these simple punctuation games with your pupils.
This download contains printable resources for:
KS1 punctuation – sentence matching game
KS2 punctuation – SPaG board game
KS2 punctuation worksheets (subject and predicate, comma splices, fragments, run-on sentences)
Sentence matching game
This game can be used to challenge KS1 students to practise their English skills and improve their knowledge of punctuation marks by including the relevant punctuation in their sentences, including question marks and exclamation marks.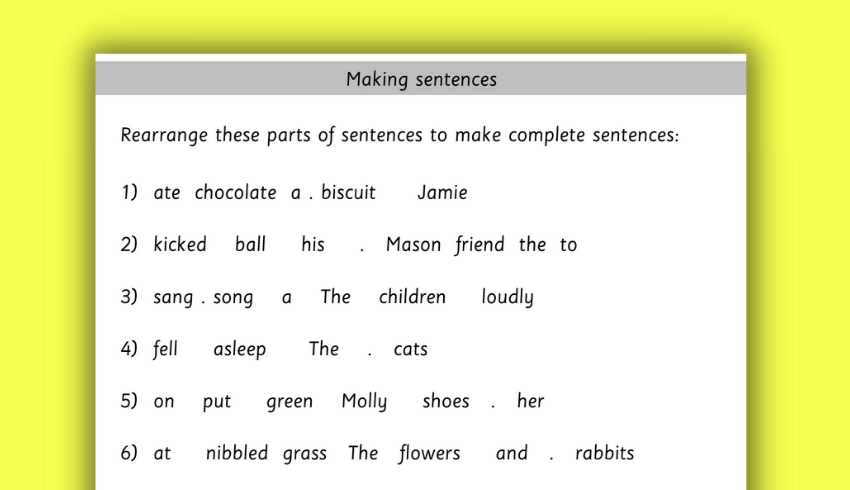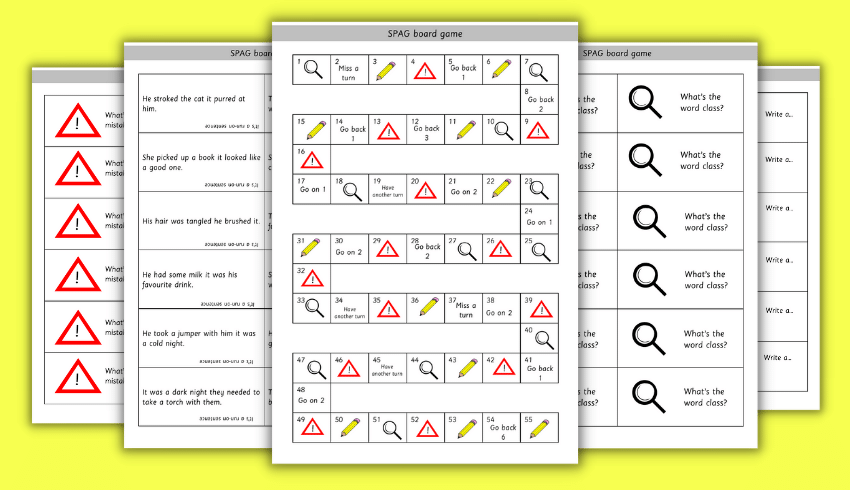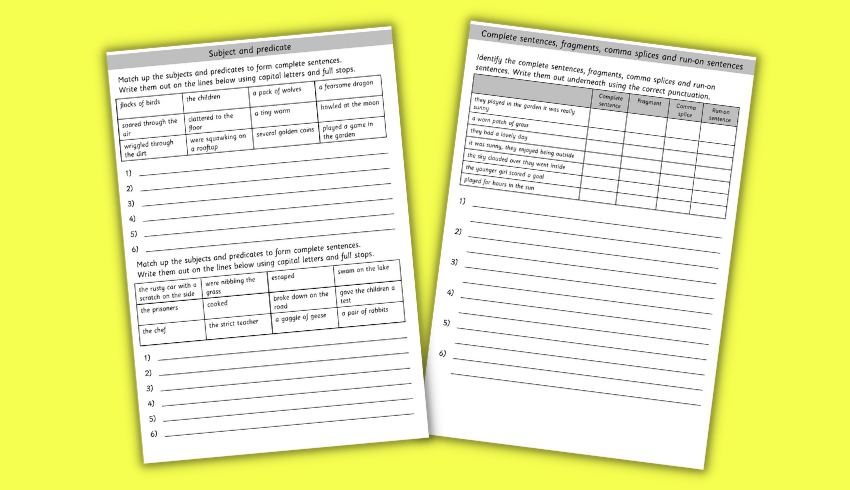 DOWNLOAD A FREE RESOURCE!
Punctuation games resources for KS1 and KS2 – Games and worksheets