5 of the best interactive spelling games for Key Stage 1 & 2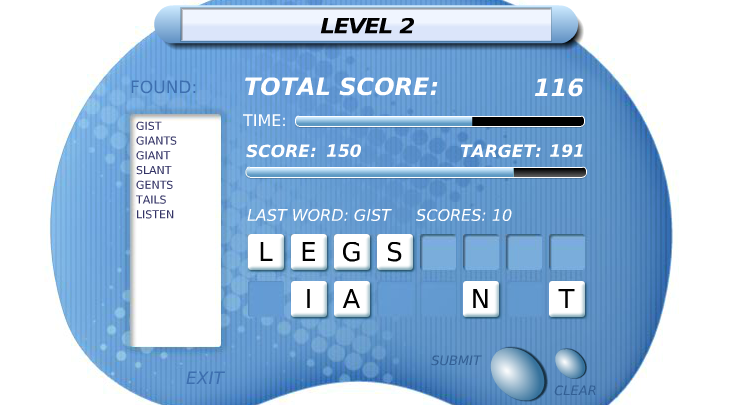 Give these free spelling games a go to consolidate spelling skills and eradicate common mistakes…
Spelling is important. It's as important as it often is frustratingly baffling and outdated – we're looking at you Pharaoh, yacht and colonel. And don't get us started on Wednesday the eighth of February.
'But who needs spelling when you have spellcheck and autocorrect?' Oh, yeah, those super-reliable things: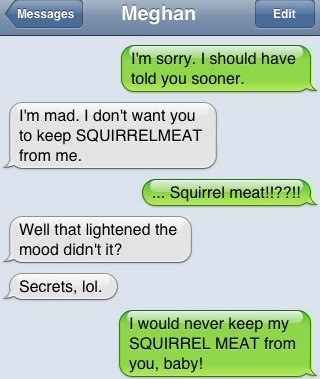 So, we thought we'd pick out some challenging and fun spelling games KS2 kids will enjoy while boosting their spelling skills.
---
Year 5/6 dots and dashes phonics game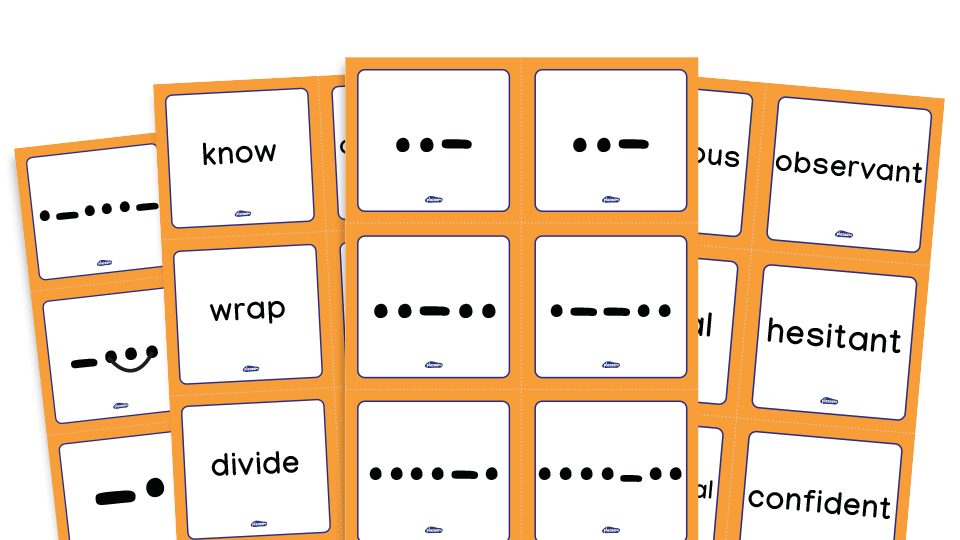 Looking for word games for kids to play without being online? This UKS2 game develops segmenting skills, helps children identify the phonemes in words and choose the correct graphemes that represent them.
To play. you need to find words that match the dots and dashes cards. Dots represent sounds that are spelt using only one letter, dashes represent sounds that are spelt with two or more letters (eg sc in scent, eigh in sleigh, bt in debt).
Included in the download are dots and dashes cards, Year 5/6 word cards and blank cards for you to add your own examples.
---
1 | Clueless Crossword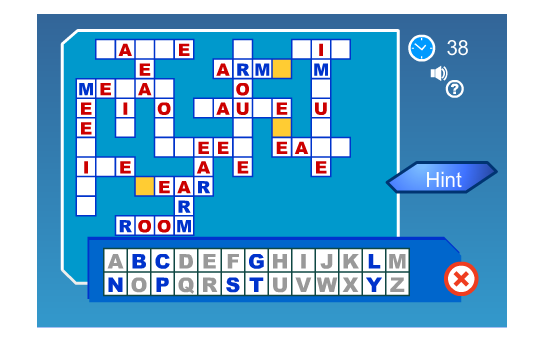 This quick and fun game provides a good level of challenge, without being too frustrating to complete.
Pupils are given a small crossword board, sans questions, but with all vowels in place. Their job is to work out where the consonants fit on the board.
They can hit the hint button if they get stuck, and it'll put a consonant in place to get them going again.
And better yet, if you highlight a square on the board it will tell you where each identical letter is. So, for example, if you have '_ear' but aren't sure whether it's a 'b', 't' or 'p' that should go in the blank space, just hover the cursor over the square, and if it highlights another blank square where you have '_orrow', you know that it's 'b' you're after.
This is an American game, but we played it through a number of times (for research, of course) and didn't find any US spellings. Maybe keep an eye out though.
---
2 | Letter Blocks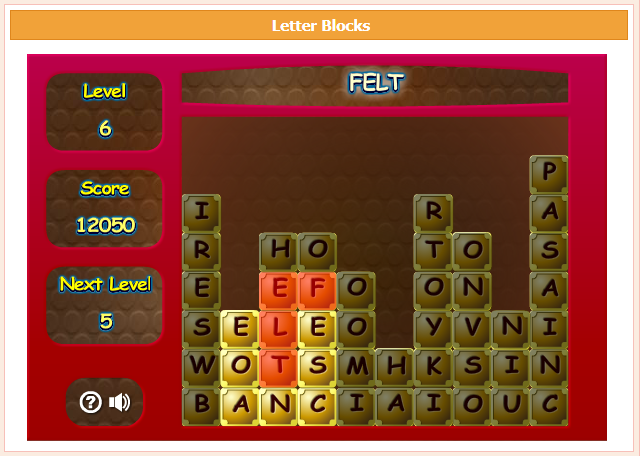 This one will keep kids on their toes. It works on the same sort of premise as the word game Boggle, mixed in with a bit of Tetris (or Candy Crush if that's more relevant to today's audience).
You need to find words of three letters or more, where each letter is adjacent (including diagonally) to the next. You can't use the same letter twice, but click on each in turn, then double click the last letter and those blocks disappear.
More letters keep appearing from the top and the aim is not to let any column get to the top of the screen.
Play it here, but be warned, it's addictive.
---
3 | Eight Letters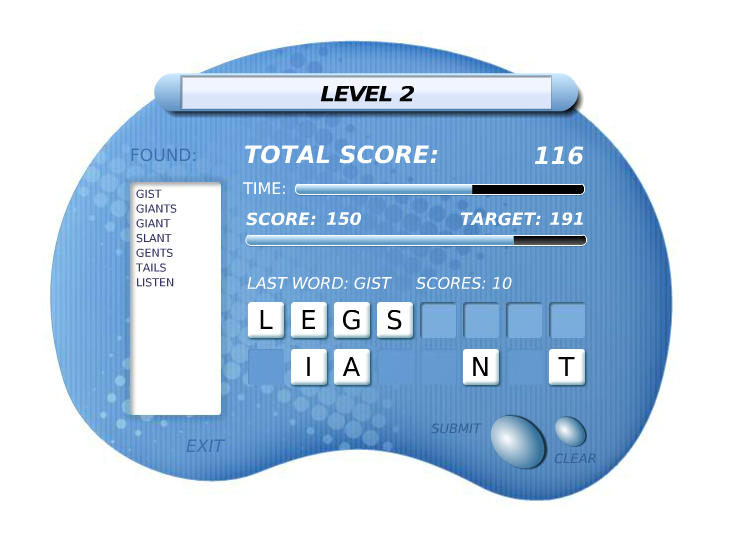 A little bit like a junior version of Countdown, players are given eight letters, and have to make as many words as they can to reach the required points total before the timer runs out.
There's an eight-letter word to be found in each one, and the longer the word the more points you will get.
---
4 | Common Misspelled Words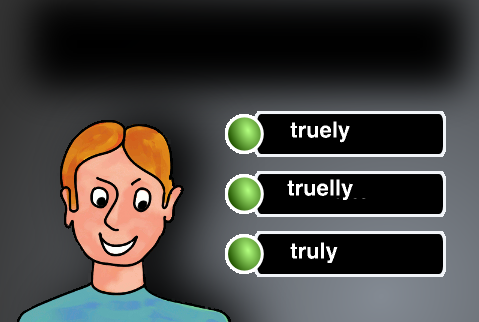 This one is a good little tester for, you guessed it, words that are commonly misspelled. Kids are given three options and have to pick the correct one.
You'll also find an absolute bounty of spelling games and quizzes on howtospell.co.uk here, including silent letters, error correction and spelling rules.
But if you don't mind this shifty cartoon's ceaseless expression of looking like he'd gladly see you fail, play Common Misspelled Words here.
---
5 | Karate cats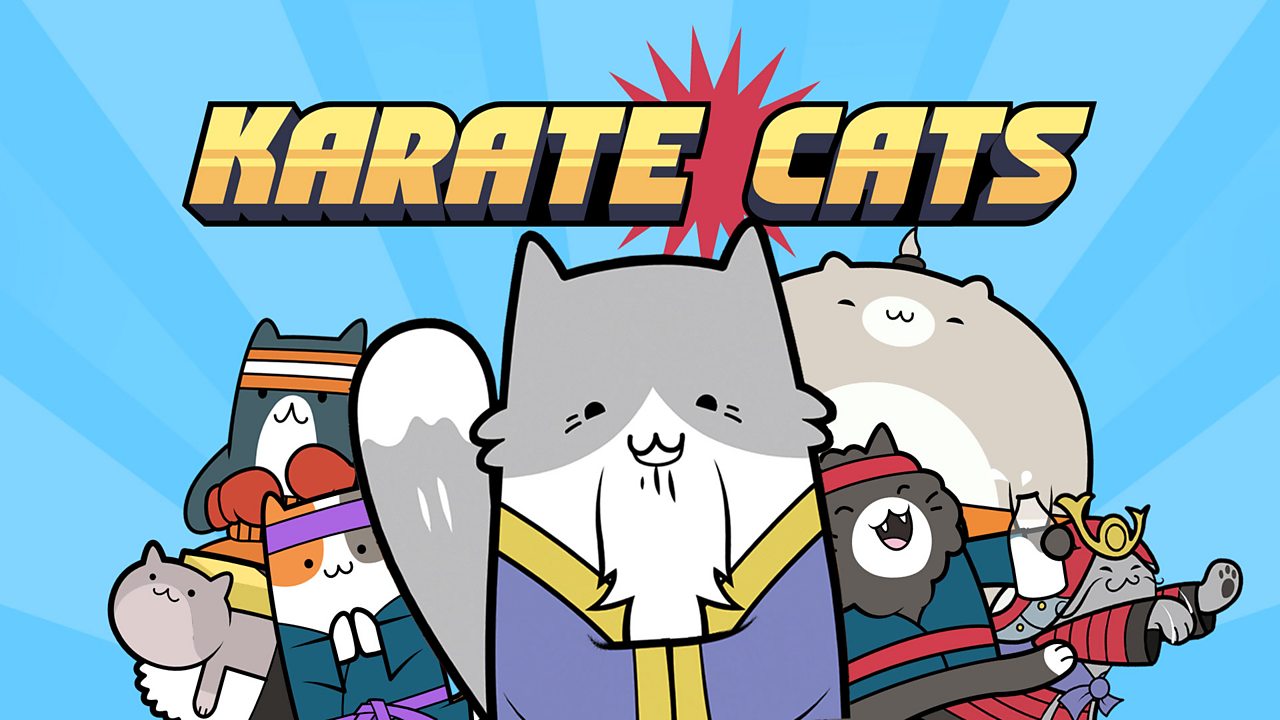 Struggling with grammar, punctuation or spelling? The Karate Cats are here to help!
Chop a capital letter, fly-kick a full stop or smash a sentence in this fun game for KS1 learners. Head to the dojo to train with the very best Karate Cats and rank up to become an expert in these important English SATs topics!
It even features David Tennant as the voice of Sensei.