6 Of The Best Online Punctuation Games For Teaching SPaG In KS2 English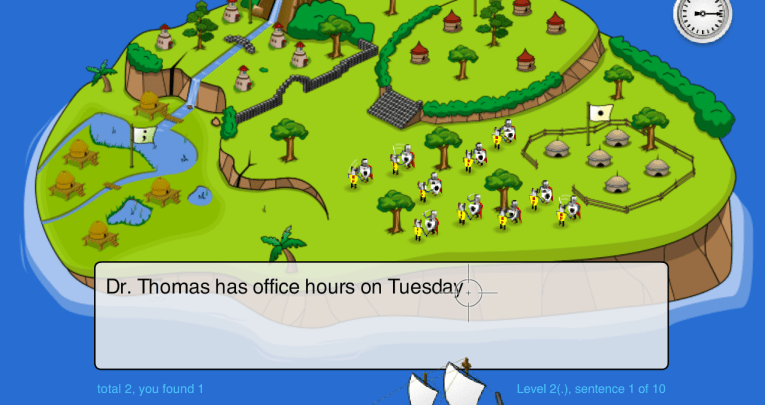 Stop! Punctuation time. Give these online games a go and sharpen up students' skills with that pesky punctuation placement…
We all know punctuation is a key part of language. And we all know the rules. OK, we know most of the rules. Or, more to the point, 'rules'.
Whose to say if you should use the Oxford comma or not? Whether to save it for special occasions and wheel it out like a show pony. Do you go with s's, or just s'? What if it's a word that ends in double-s? Doesn't it look odd writing something like 'Jess's bike is green'?
Long story short, punctuation is difficult. There are always exceptions and examples that make you question your entire apostrophe-based belief system. But, thankfully, children don't need to worry about proper ellipsis use or the difference between an en dash (–) and an em dash (—).
So give them a fun grounding in the basics with these interactive games that can be played freely online.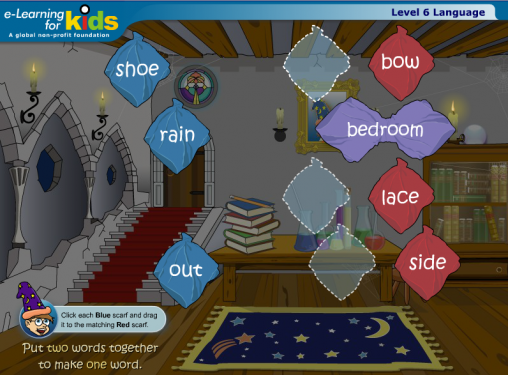 Help Lexis the Magician and his buddy Grizzle put words together to form compound words.
You start with simple combinations like 'rain' and 'bow', then move on to using apostrophes.
Give it a go here.
---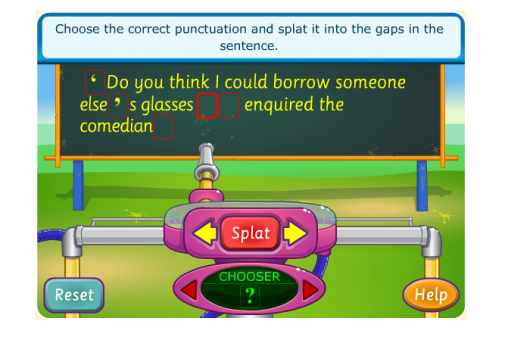 Have fun completing grammar practice exercises that help students learn about important English language punctuation.
Children need to choose the correct punctuation mark to put in each spot, picking from the full stop, question mark, comma, apostrophe, exclamation mark and inverted commas.
Read the sentences, aim the target and fire the correct punctuation where you think it should go in the sentence.
Fire up your grammar skills here.
---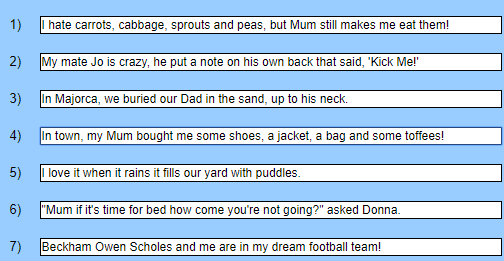 Rather than giving you a set spot to insert a punctuation mark, this one just gives you a selection of sentences and asks you to insert commas where you see fit.
No need to pause, just head straight here to play, and here for another 10 sentences once you're done.
---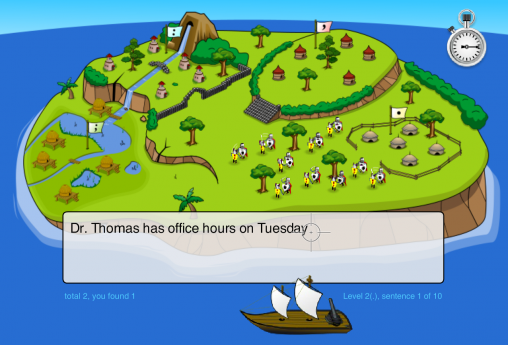 One for higher-ability students perhaps, this short game involves taking back Semicolon Island from the invading forces of the colon, comma and full stop armies.
Each of the four rounds has 10 questions where you fire punctuation cannonballs into the correct place in the sentences in order to help the soldiers on land win each battle.
You start with semicolons to earn the trust of your troops, before leading them through full stops, commas and colons.
Save the punctuation nation here.
---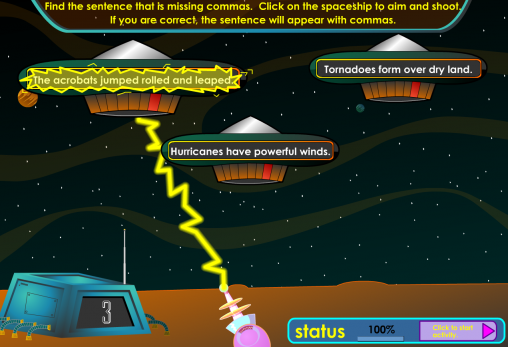 More comma fun now, but this time you're given three punctuation-free sentences and have to choose which one should have commas.
On top of that, it's been given a rather satisfying facade of cartoon UFOs that you need to zap with your laser gun.
Give it a go here.
---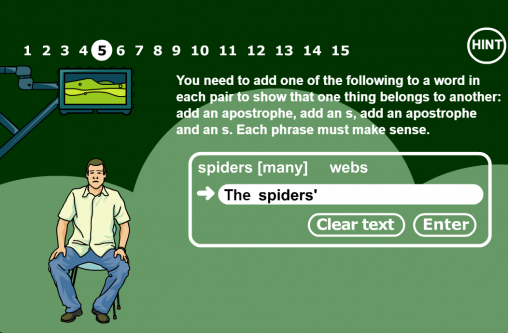 This game tests your knowledge of apostrophe placement when given a pair of words like 'book' and 'pages'.
There's no multiple choice here either; you'd have to type in 'book's' yourself.
So who's brave enough to give this apostrophe game a try? Just click here.