How The Copyright Licensing Agency Is Putting Sheet Music Back In Pupils' Hands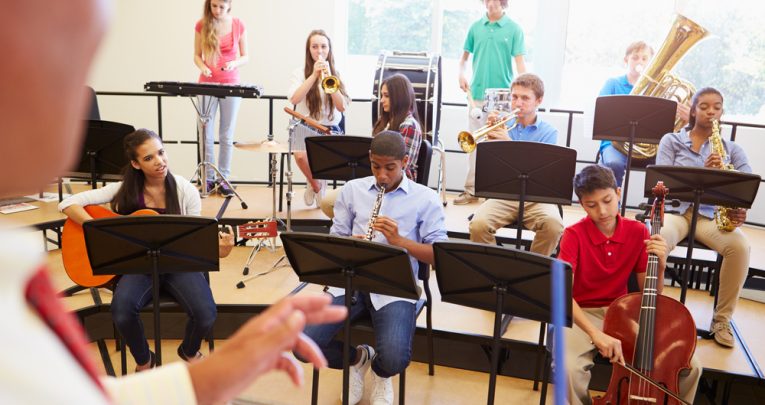 As of April, music teachers will have more options when it comes to making sheet music available to their pupils. Julie Murray, Education Licences Manager at the Copyright Licensing Agency, explains more… Teachers of music understand the implications of copyright more than most. They'll be very familiar with the 'DO NOT COPY' notices that appear […]
by Julie Murray
As of April, music teachers will have more options when it comes to making sheet music available to their pupils. Julie Murray, Education Licences Manager at the Copyright Licensing Agency, explains more…
Teachers of music understand the implications of copyright more than most. They'll be very familiar with the 'DO NOT COPY' notices that appear in sheet music publications – but perhaps also because they themselves will be musicians or composers with published sheet music in popular circulation.
In any case, music teachers will be conversant with the importance of copyright and intellectual property – that using someone's intellectual property without permission and infringing their copyright will have a real impact on musicians and composers who rely on royalty payments.
Freedom of access
But music teachers obviously also want to ensure that their students are able to access high quality materials that will support them in their music education, which is where the Printed Music Licensing Ltd Schools Printed Music Licence (SPML) comes in – a licence that covers teachers to copy an entire musical work that their institution owns.
From 1st April 2016, copies may be made from printed music owned by either the school, or by a local Music Education Hub or service where an appropriate arrangement is in place, for use in school activities. The copies can be made via any reprographic means, be it photocopying, scanning or notation by hand or with software.
The SPML also covers schools needing to arrange material in a way that suits the instrumental or vocal resources they have available. These copies can be stored within the department or hosted on the school's virtual learning environment, so that students can access the music materials they need both in class and at home.
With the exception of works expressly excluded by publishers – a list of which can be found at our website – all UK printed music is covered by the licence. Entire musical works can be copied, such as Tchaikovsky's 'Dance of the Mirlitons'. In the case of anthologies or multi-movement vocal scores, such as Rodgers and Hammerstein's 'Carousel', 10% of the items can be copied – or one piece, if there are fewer than 10 items. 1st April 2016 will also see the SPML's coverage extended to include choral leaflets, which are currently in the 'excluded' category, so they can be copied under the licence too.
Copies can be made for students' curricular and extra-curricular activities alike. This means that a Y9 music student can receive a copy, but so too can every member of the senior choir. Those copies can be used on and off the school site, so that if that same senior choir were to perform externally – at a village fête, for instance – they can take their copies with them.
Liberating music teaching
Teachers of music need no longer be restricted by the 'DO NOT COPY' notices in printed sheet music publications, which pre-date the SPML; nor do they have to seek permission from individual publishers to ensure that they are being copyright-compliant when copying music scores. The SPML is helping to liberate music teaching by putting sheet music in the hands and on the music stands of students, so that they can immerse themselves in the vital practical skills of music.
There are some considerations to bear in mind when invoking the licence, however. The SPML does not extend to making copies for private tuition, unless this is for the purpose of educating and qualifying a school's pupils as set out in its prospectus or equivalent resource. One example of this may be to support a pupil taking a performance element as part of a key stage assessment.
While the SPML covers the copying of printed sheet music, there are bodies that can help teachers using music in other contexts.Christian Copyright Licensing International (CLLI) covers the use of song words and music for collective worship; PRS for Music covers the performance of music and PPL the playing of recorded music – in public spaces, or for radio and TV broadcast.
The SPML is available to all state-maintained and independent schools in the UK. The DfE has taken out a licence on behalf of state schools in England, but other regional and national agreements exist – you can contact the CLA to see if you are covered.
CLA manages the licence on behalf of Printed Music Licensing Limited (PMLL); you can find further information and guidance at the dedicated SPML area of the CLA website; the CLA will also be exhibiting at the Music Education Expo 2016 on stand C17