Pupil premium – A simple guide for school leaders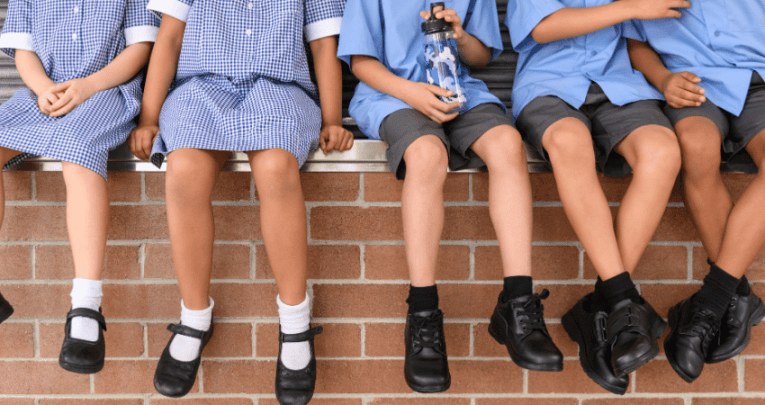 What is pupil premium? Who receives it? What should schools spend it on? Find out all this and more with our simple guide…

by Teachwire
What is pupil premium? 
Pupil premium is additional funding that the government gives to schools to help support specific disadvantaged pupils of any academic ability to achieve their educational potential.
The amount of pupil premium funding any given school receives is decided by how many eligible pupils they have on their roll. You'll then receive funding per every child eligible for pupil premium.
Who is eligible for pupil premium?
In order for a pupil to be eligible or deemed to be pupil premium they have to fall into one of the following categories:
1) Ever 6 Free School Meals
For the academic year 2023 – 2024, the FSM Ever 6 pupil premium includes pupils attending mainstream and special schools recorded in the October 2022 school census who have had a recorded period of free school eligibility since January 2017. It also includes those first recorded as eligible in October 2022.
However, for pupils in PRUs and alternative provision, the pupil premium fund includes pupils recorded in the January 2023 school census who have had a recorded period of FSM eligibility since May 2017, as well as those first recorded as eligible in January 2023.
This funding amounts to:
£1,455 for a child in a primary setting
£1,035 for a pupil in a secondary setting
The government gives this directly to the school the child attends. 
2) Looked-after Children (LAC)
According to the Children Act 1989, looked-after children are defined as children who are in the care of, or provided with accommodation by, an English local authority.
This funding amounts to £2,530 for a child in a primary or a secondary setting. The government pays the funding to the local authority, usually the Virtual School. This money is ring-fenced to the pupil. 
3) Previously Looked-after Children (PLAC)
Previously looked-after children are children who were looked after by an English or Welsh local authority immediately before being adopted.
It also applies to children who left local authority care on a special guardianship order or child arrangements order, formerly known as a residence order.
This funding amounts to £2,530 for a child in a primary or a secondary setting. The government pays it directly to the school.  
4) Service Children
The Service Pupil Premium (SPP) applies to children where at least one of their parents is currently serving in the regular armed forces. This includes pupils with at least one parent who is on full commitment as part of the full-time reserve service.
It also applies to children where one of their parents died while in the armed forces and the pupil receives a pension under the Armed Forces Compensation Scheme of the War Pensions Scheme.
It applies to children recorded as a service child on a school census over the last seven years. This funding amounts to £320 per child, spanning Year R to Year 11.
5) Children of families with no recourse to public funds who are eligible for free school meals (NRPF)
There is a separate claims criteria for these pupils. The government allocates almost £1,000 of funding to these children. 
It is also worth noting that since the pandemic, the Department for Education introduced a recovery premium grant. This grant is time-limited, providing the educational sector with an additional £300,000,000 for the 2021-2022, 2022-2023 and 2023-2024 academic years.
---
How do schools spend the pupil premium fund? 
As long as you can evidence that you've spent the funding to benefit the academic attainment of your disadvantaged pupils, then you can spend the funding how you see fit. Here are some examples of how schools typically spend this money: 
Staffing
Professional development that prioritises effective classroom delivery
More teachers/support staff
Educational welfare officers
Learning support
Tutoring/additional tuition for specific children or small groups of children
Targeted support in maths, English, phonics
Direct instruction or fast learning to support pupils who are not yet secondary-ready
Resources
Classroom resources
Removing barriers to learning, for example uniform, stationery and other relevant equipment
Revision materials
Books
Sport equipment
Newspapers, magazines and journal subscriptions
Clubs, trips and lessons
Music lessons
Theatre trips
School trips
Extra-curricular clubs
Breakfast clubs
Holiday clubs
Wellbeing
Counselling/courses to support wellbeing and mental health
Behaviour and attendance
Approaches to attendance
Alternate provision
Behaviour and reward apps, for example Class Charts, Edulink, etc
---
Pupil premium funding letter to parents
Most schools write to parents/guardians to outline what the pupil premium fund is and how they're spending it. Many schools will make an offer to parents of pupil premium eligible children, stating that they have X amount to spend on a specific educational choice menu.
---
What is a pupil premium strategy? 
The government requires all schools to publish a pupil premium statement on their website. This should detail what your overall strategy is.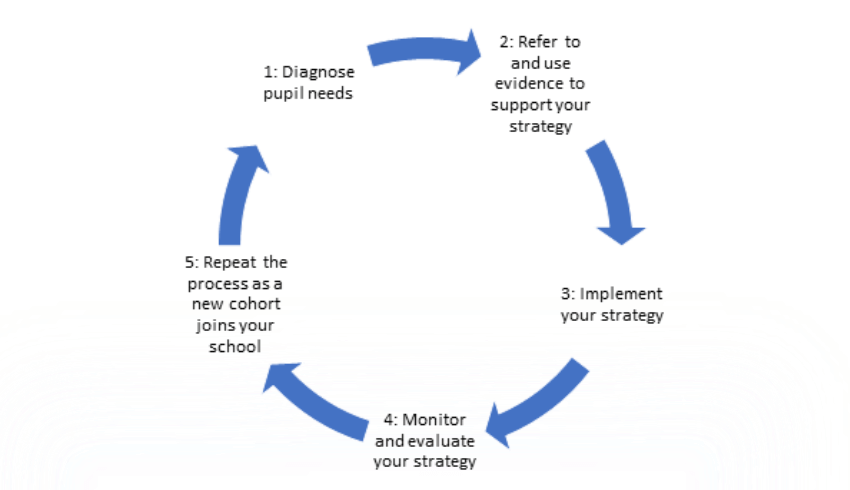 The Educational Endowment Foundation identifies a number of core areas that you should focus your efforts on. For most schools, this advice is both incredibly sound and forms the basis of their own plans. The core areas the EEF recommends are:
1) The promotion of high-quality teaching
Developing high quality teaching, assessment and a curriculum that responds to the needs of the pupils you serve
Professional development that focuses on evidence-based approaches
Mentoring and coaching to further enhance the effectiveness of teaching
The recruitment and retention of staff
The utilisation of technology and other resources focussed on supporting high quality teaching and learning
2) Targeted academic support
Promoting the development of language, literacy, numeracy and oracy
Developing materials to address the needs of disadvantaged pupils with SEND
The deployment of teaching assistants and HLTAs to deliver bespoke interventions
One-to-one and small group tuition
Peer tutoring
3) Wider strategies
Supporting the social, emotional and behavioural needs of pupils
Strategies and staff to support attendance to school
Delivering and promoting extra-curricular activities
Employing the use of summer schools
Offering breakfast clubs and meal provision
Developing close relations with parents/families and supporting them as needed
The DfE has published an exemplar Pupil Premium statement template.
---
Michelin-trained chefs and trips to Europe – how one school spends its pupil premium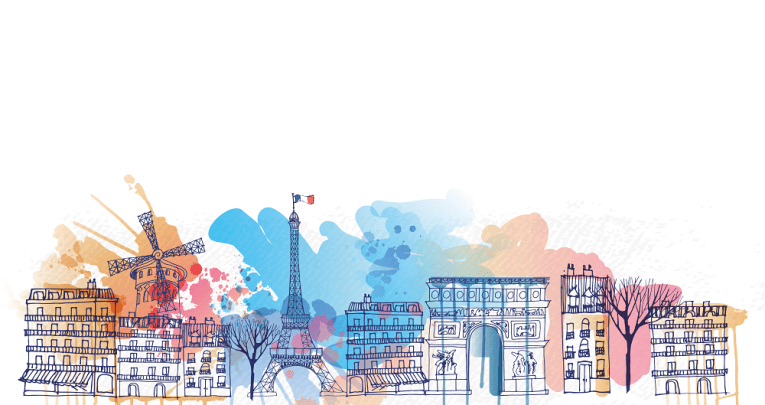 I regularly travel up and down the country, working with other school leaders. A recurring theme I come across is the challenges that surround disadvantaged pupils. The first problem, in my view, is referring to them as 'disadvantaged'. They are children.
In 2012 I took over one of the 15 worst performing schools in the country. It is situated in an area of high deprivation, with approximately 60% of pupils officially categorised as 'disadvantaged'. The school had a legacy of underachievement and in 2011 it fell into special measures for the second time in eight years, with attainment of 29% at L4 and attendance at 88%.
The community had no faith in the school. Many parents had attended as children and had a negative experience. In addition, the school had a deficit budget of £165,000 and the DfE was discussing permanent closure. It was a disaster.
By 2017 we were in the highest performing 4% of schools in the country, with the same teaching staff. The majority of pupils were still 'deemed' disadvantaged.
Getting them here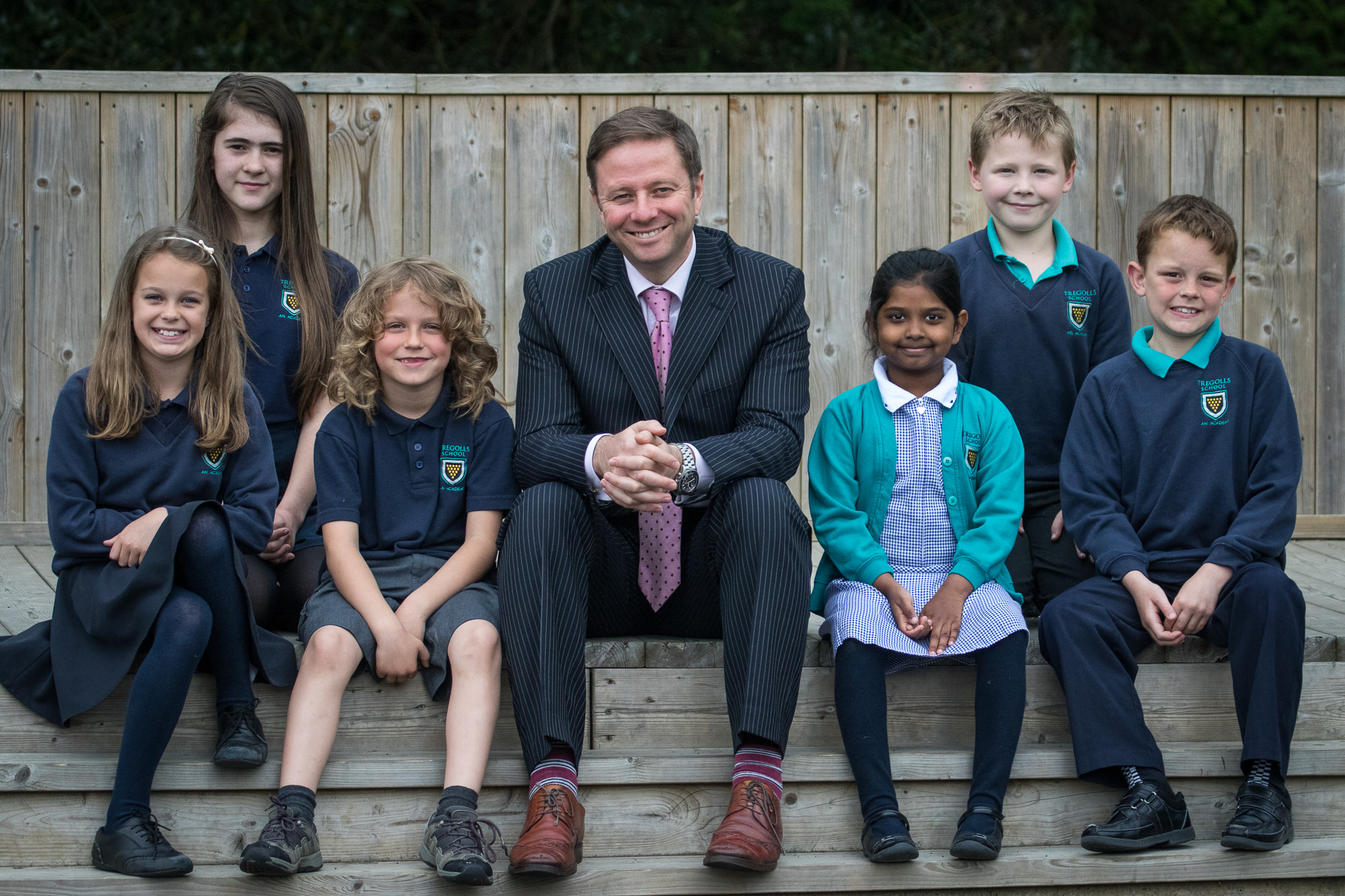 In the early days we understood that we couldn't look at pupils in demographic groups, because all pupils' achievement was low.
However, given the school's finances, we had to justify every penny of our pupil premium spending. The first strategy we used the funding for was to get the children into school. Clearly, with attendance at 88% we couldn't improve learning if the pupils weren't there.
Pupil and parent conferencing told us that children actually wanted to come to school, but some parents, for many reasons, couldn't bring them.
So our first strategy was to invest £10,000 in a second-hand minibus. The bus drove around the estate, as it still does today, bringing children to school.
"Given the school's finances, we had to justify every penny of our pupil premium spending"
The next step in improving attendance was to be more forensic. We employed an attendance officer who works with every family. The final stage was to focus on rewarding pupils.
Every term, we reward children who have 100% attendance with a special educational visit. It might seem small, but for children who don't leave the estate it is a real treat. At the end of the academic year, we reward all pupils with perfect attendance with the opportunity to win a bike.
This is all overseen by an appointed senior leader, working closely with the attendance officer. Attendance is linked to performance management and the whole school development plan – we are now all accountable for children's attendance. Today, attendance is at 97.4% for disadvantaged pupils and 97.7% for the whole school.
Learning levels
Once we had children attending school, we needed to ensure that teaching improved to meet the needs of all pupils.
I noticed that students were disengaged and learning was not well-matched to ability. We were not challenging every child, regardless of their starting point, to achieve their very best.
"Our first strategy was to invest £10,000 in a second-hand minibus"
As a team, we developed and refined a 'star system', which involves pupils no longer being taught in groups. Instead, everybody is taught every skill or concept together.
When it comes to the question of sufficient challenge, pupils are able to 'self select' an appropriate level of learning, with guidance from the class teacher, based upon ongoing assessment. We also adopted a 'mastery' approach, ensuring that disadvantaged pupils are consistently challenged alongside other pupils.
Critical reflection
Reflection (for both teachers and pupils) is also a strong factor in improving disadvantaged pupils' performance. Every week, my teachers come together and critique each other in a variety of ways.
Like most schools, the teachers are in coaching triads. However, each week the triads video each other and critically reflect on classroom performance. There is nothing more important than teaching, so why not focus on it?
This approach has enabled us to identify patterns and trends, and for everybody to get to know the pupils of the school. Teachers also come together at staff meetings to review books, particularly looking at progress over time.
Authentic outcomes
With pupils in school and being challenged, and staff critiquing and improving their own provision, the next step was our curriculum. We needed one that would meet the needs of all pupils.
Every term, the class teacher discusses with their pupils what they actually want to learn about. Teachers then have a day at home to plan the curriculum backwards from the desired end point – or what I call an 'authentic outcome'.
I am an avid Aston Villa fan. If you told me at ten years old that we were going to spend the next 14 weeks learning about Aston Villa, with the authentic outcome of meeting the players, my outcomes would have been beyond amazing.
We identify 'slow moving' disadvantaged pupils and listen carefully to what they want to learn about, cross-referencing it with the national curriculum. At this point, we have them hooked. This approach ensures that pupils deemed as disadvantaged are challenged in every lesson and not viewed as a singular group.
If progress is stuttering, I meet with staff at the start of each term to discuss the strategies that have or haven't worked and produce research for other teachers to use. The teachers then meet with pupils to discuss how they can help.
Finally, teachers meet with parents or carers. If parents don't attend we visit them at home to share our findings. We provide simple advice and guidance, also known as 'quick wins'.
Creative spending
There are absolutely minimal costs to all of our approaches. This enables us to be even more creative with our funding. Many pupils are not well-fed during the holidays so we have employed a Michelin-trained head chef to ensure that every pupil has access to a world class meal daily.
"We have employed a Michelin-trained head chef"
We have replicated 'free salad bars', like those you see in Pizza Hut, and ensure that while the pupils are in our care, we can sleep easy at night knowing that they have benefited from at least one decent meal.
This also applies to our open-door breakfast club and early morning pre-school lessons for pupils whose progress has stuttered.
Typically our disadvantaged pupils achieve better than other pupils nationally, so we use the funding to develop their wider wellbeing.
Trips abroad
Our research told us that 65% of pupils had never left the local estate, so we used some of the funding to take them to places such as Paris and Barcelona. When we went to Germany we visited the Volkswagen manufacturing line to demonstrate the might of industry.
The catch? We impress upon pupils that this experience is annual. We tell them that if they want to, and they work hard, they could do this every year.
"Our research told us that 65% of pupils had never left the local estate"
Our recent successes have included pupils being granted maths scholarships and a scholarship to the Royal Ballet School. We brought judo into the curriculum (with pupil premium funding) and currently have a British Schools Gold Champion and two European bronze medallists.
Interestingly, academically, they are exceeding other pupils. Disadvantaged? I don't think so.
Matt Middlemore is headteacher of Tregolls Academy in Truro, Cornwall. He was voted Primary Headteacher of the Year in the 2016 Pearson Teaching Awards. Follow him on Twitter at @matt_middlemore.
---
Using the National Tutoring Programme to close attainment gaps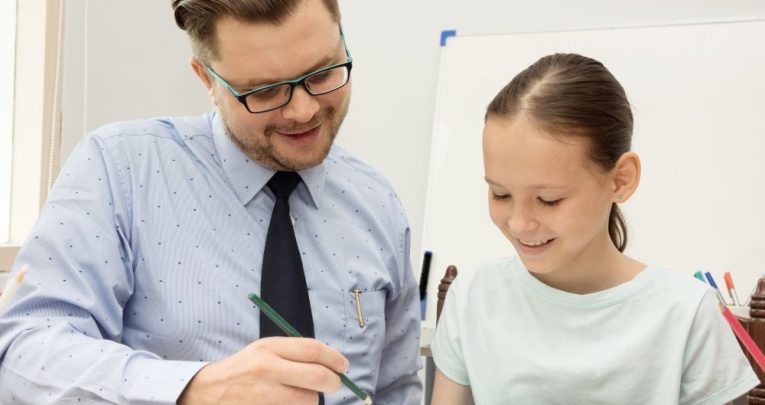 Now more than ever, the government can't afford to squander funds by allowing pupil premium to remain unaccountable, says Simon Barnes, former teacher and founder of a teacher-run tuition company…
Pupil premium was established in 2011 as a way for schools to close the attainment gap among students eligible for free school meals. The programme provided support in maths and English up to GCSE level, and the success of the first several years of investment was cause for significant optimism.
However, by 2019 the Education Select Committee noted that the funds earmarked for targeted tutoring were instead being used to "plug holes in schools' budgets", due to a lack of accountability for how they were spent.
Instead of catching up with their peers, DfE statistics show that the same pupils eligible for the premium were receiving fixed-term exclusions at a higher rate than before.
Using pupil premium effectively
Unfortunately, the programme's precarious state was corroborated by the Education Policy Institute's 2019 study of the 2017-18 academic year, which found that while primary schools continued to close the attainment gap, it had actually widened in secondary schools.
The Sutton Trust's annual poll of teachers offered yet more evidence, finding that just 55% believed that their school was using the pupil premium effectively.
Since then, the number of schools focusing their pupil premium appropriately has improved somewhat, but there is still room for improvement.
Pupil premium plus
To understand where pupil premium went amiss, we must look to a parallel programme which has had greater success. Pupil premium plus is a similar fund which provides financial support for looked-after children and has managed to maintain its per-pupil attainment focus due to close government oversight.
Unlike the standard pupil premium, attainment is quantitatively assessed, and data is collected on metrics such as reading age, fluency and comprehension. Greater accountability for student attainment has resulted in a more successful, precise programme and – most importantly – better outcomes for children.
"Pupil premium plus […] has managed to maintain its per-pupil attainment focus due to close government oversight"
Another facet of the pupil premium plus that we must acknowledge is its focus on one-to-one tuition. I acknowledge that, as the founder of a tutoring company, I have a vested interest in this. However, I'm confident that whatever qualified party delivers the tuition, it's a resource without parallel when it comes to closing attainment gaps.
Low-cost tutoring
A 2018 study by the Education Endowment Foundation demonstrated that low-cost tutoring can improve struggling maths students' results by three months.
In 2020 my company delivered more than 29,000 hours of online tuition to looked-after children. Every student who received tuition made progress, and some demonstrated incredible rates of improvement – as much as a month's progress per lesson.
Beside the numerical gains, direct tutoring also increases a child's confidence, improves their communication skills and gives them the tools they need to overcome academic challenges.
Pupil premium plus offers examples of both the benefits of one-to-one interventions and the importance of meaningful, quantitative oversight. The programme's focus on fundamentals, namely literacy and numeracy, also helps it to remain focused and effective.
Squandering funds
The EEF chief executive, Sir Kevan Collins, emphasised in the foundation's report on the pupil premium that educational attainment is the single best predictor of lifelong success.
The government can't afford to squander funds by allowing the pupil premium programme to remain so lacklustre.
While schools remain relatively free to allocate the pupil premium as they see fit, the government has introduced one high-value way to spend it. The National Tutoring Programme currently provides 50% subsidies on tutoring for disadvantaged pupils.
Given the significant discount, I'm hopeful that we'll see a greater number of schools using the services of qualified tutors to close attainment gaps. Greater oversight of the pupil premium remains a pressing concern, but I welcome any effort to provide disadvantaged students with the support they deserve.
Simon Barnes is a former teacher and founder of teacher-run tuition company TLC LIVE. Follow TLC LIVE on Twitter at @tlc_livetutors.