Expanded noun phrases – 9 of the best examples and resources for KS2 English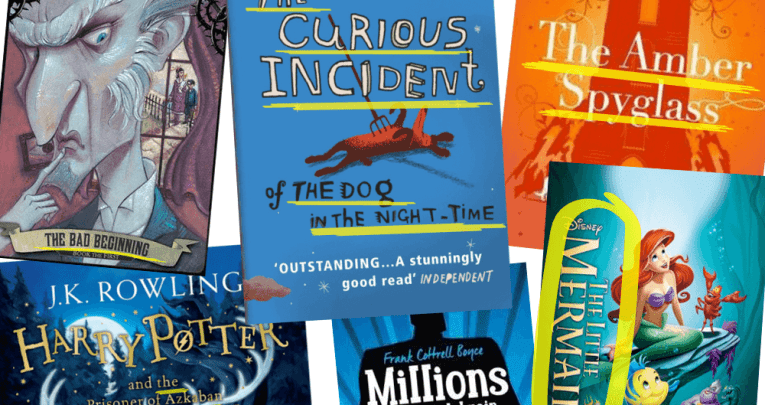 Boost expanded noun phrase skills in Years 3-6 with resources, lessons, activities and more, because Harry Potter and the Stone, Diary of a Kid and James and the Peach just aren't quite as exciting…

by Teachwire
1 | What is an expanded noun phrase?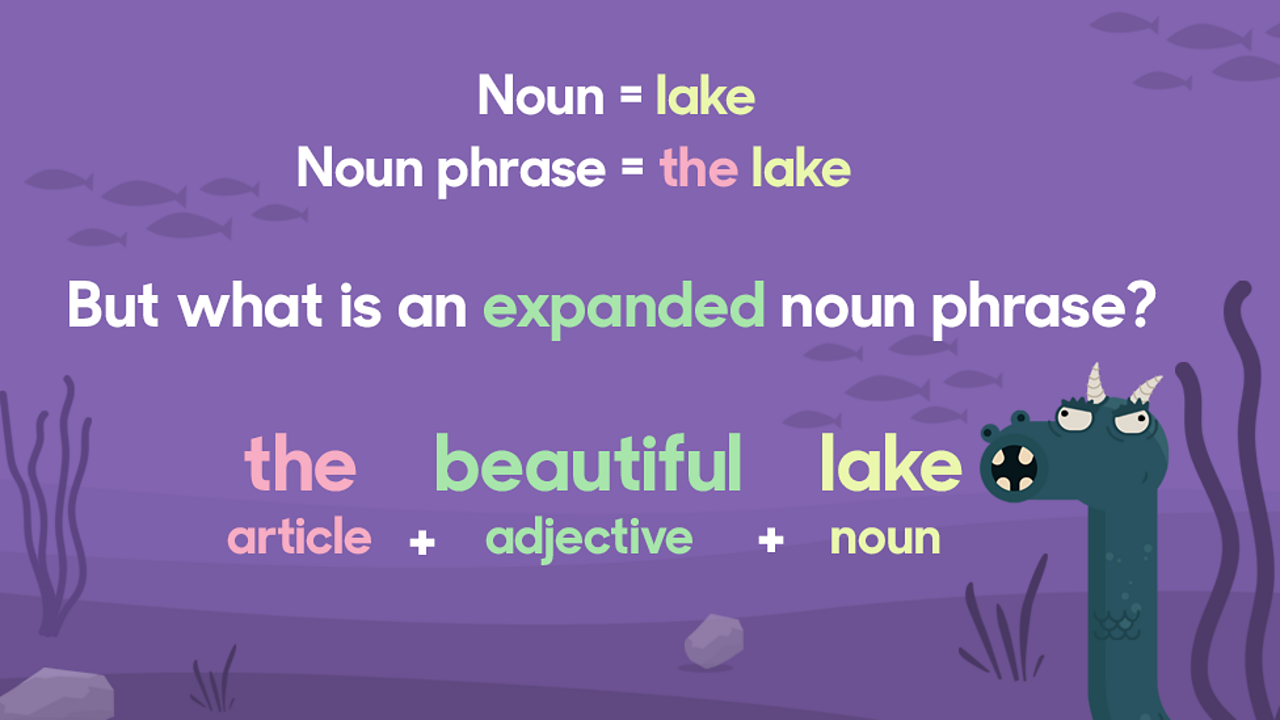 As good a place to start learning as any, the BBC Bitesize page for expanded noun phrases takes students through the basics of noun, noun phrase and expanded noun phrase in a clear manner before tasking them to highlight the expanded noun phrases in an example passage.
---
2 | How to teach expanded noun phrases plus free worksheets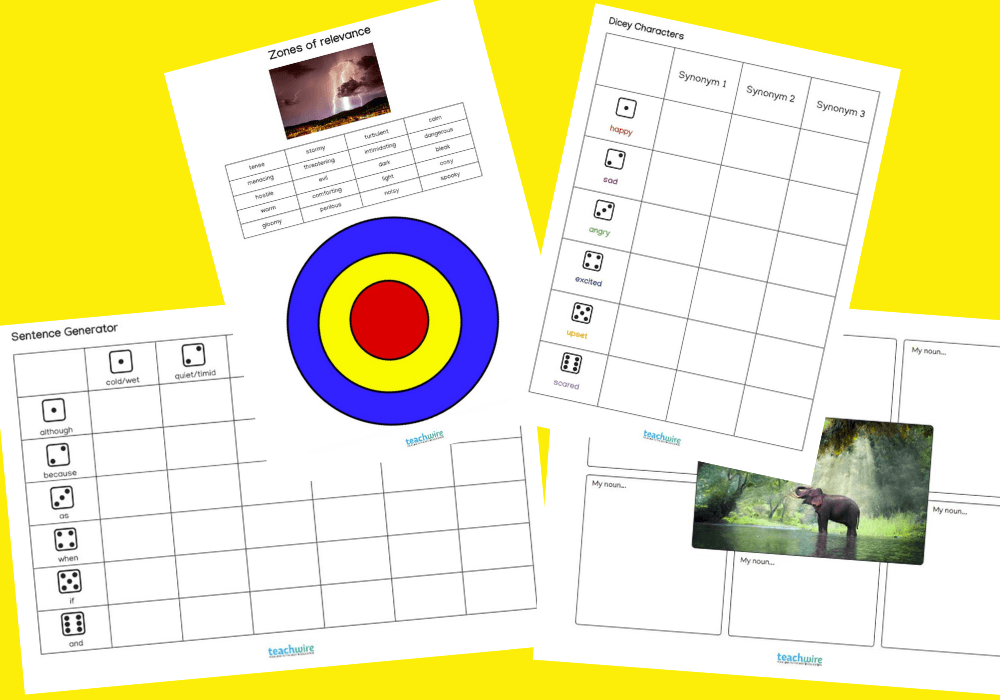 Here, Rebecca Jakes offers four activities, plus some additional tips, on teaching expanded noun phrases in KS2.
But not only that, we've also created some free resources for these activities for you to download.
Read her advice here and download the free accompanying resources, here.
---
3 | Expanded Noun Phrase SPaG Challenge Mat
This review mat for Grammar, Punctuation and Spelling is an excellent way to revise and practise using expanded noun phrases.
The worksheets are divided into 5 different types of activity, including writing challenges and GPS sample test questions.
---
4 | Describing animals and monsters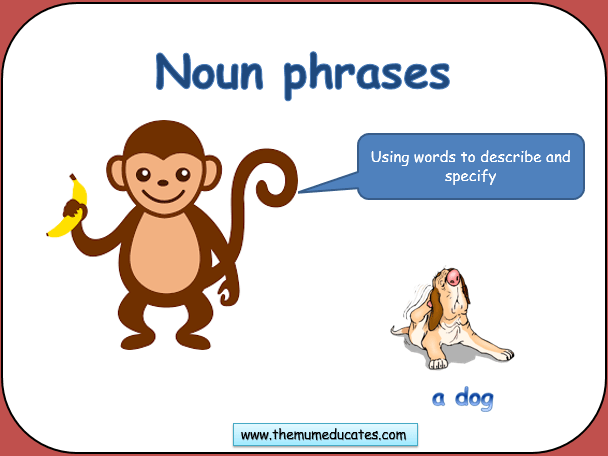 This article runs through expanding noun phrases and includes three downloadable activities to try in class.
There's a PowerPoint to try expanding noun phrases as a class and then there are two printable PDF activities – one on describing dragons and one for writing about animals.
---
5 | Where's Wally? writing activity
Everyone loves a bit of Where's Wally?, and giving the kids a reason to scour the detailed pages in class certainly won't feel like work, so this idea is sure to go down a treat.
The idea here is to pick someone in the picture and say "Can you find the smiling, strong man? Too hard? OK, can you find the tall, strong, smiling man with a blue hat and an axe?".
Then, as a writing activity, children come up with their own descriptions for characters in the pictures for their friends to use in order to find them.
You can read about the whole idea here.
---
6 | The Expanded Noun Phrase Song
Clicking on an educational song on YouTube is always a bit of a gamble. The quality can vary wildly, shall we say.
So it was with great pleasure to find this punky ditty that features a bunch of good examples of expanded noun phrases that use adjectives before the nouns and prepositions after them.
Watch it above, or on YouTube, here.
---
7 | Expanding sentences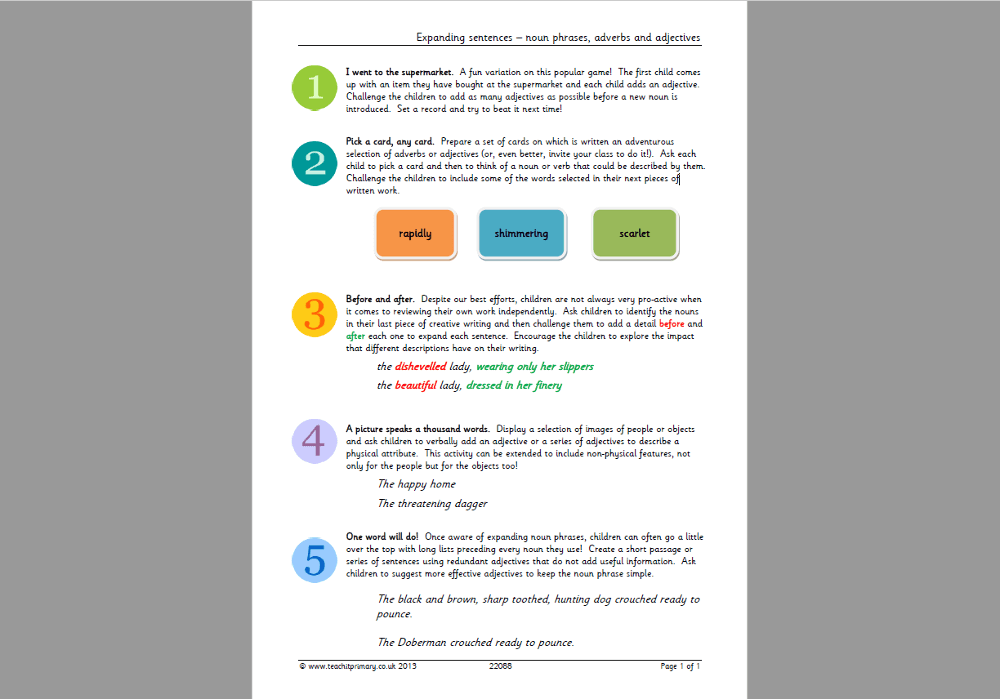 This worksheet features a set of teaching tips and ideas to help aid the teaching of expanding sentences through the addition of noun phrases, adjectives and adverbs.
There are five activities in all: 'I went to the supermarket', 'Pick a card, any card', 'Before and after', 'A picture speaks a thousand words' and 'One word will do'.
---
8 | Convey information concisely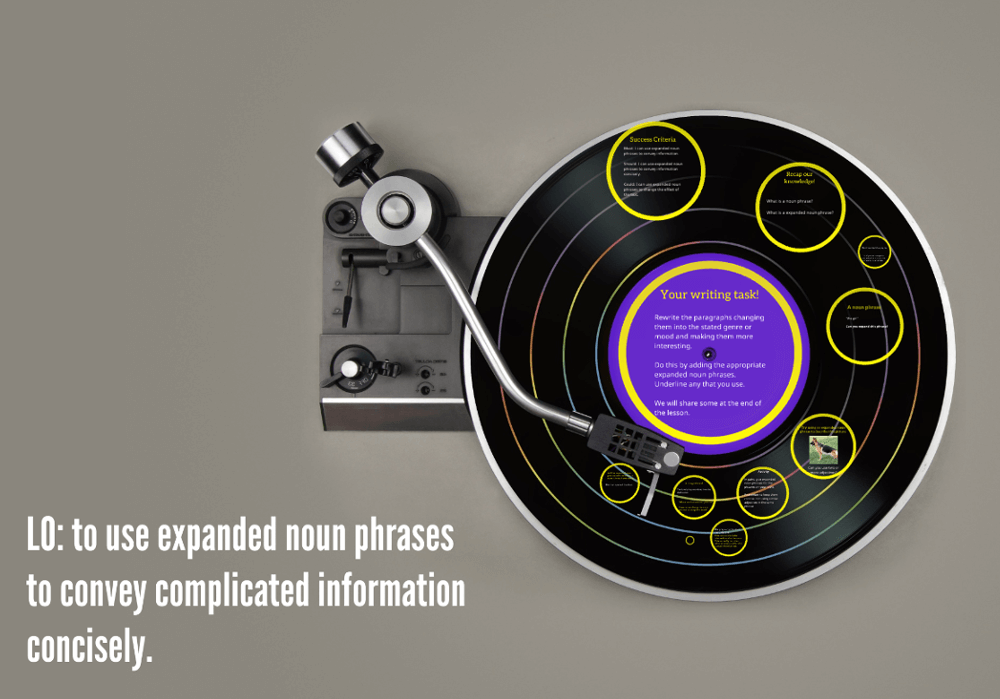 This Prezi presentation helps explain how expanded noun phrases can be used to convey complicated information concisely.
It includes some short, simple activities for students, such as asking them to expand the sentence 'The man opened the door' to make it into something suitable for a horror story, and changing the noun phrases 'The lonely boy stumbled into the dark room' to alter its mood.
Check out the full presentation here.
---
9 | Year 2 model text resource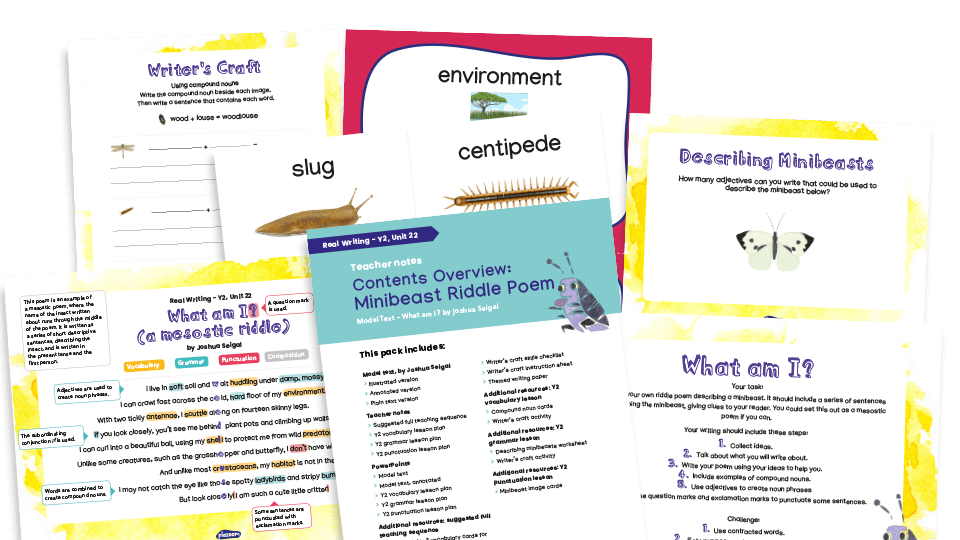 This writing unit for Year 2 from Plazoom's Real Writing collection focuses on an original poem by Joshua Seigal about a minibeast.
In this two-week unit, pupils will, among other things, learn how to create noun phrases by adding adjectives before the noun to add description.
Download this Year 2 model text resource.