Expanded noun phrase worksheets
Click here to learn how to use these expanded noun phrases worksheets in the classroom.
Does teaching grammar terminology have to suck the life out of learning? Absolutely not! All of these strategies are tried and tested methods to teach expanded noun phrases in a fun and meaningful way.
This download contains
'Say six things' worksheet – blank and complete
'Dicey characters' and 'Dicey settings' worksheets – blank and complete
'Sentence generator' worksheet
'Zones of relevance' worksheet – blank and complete
---
Rebecca Jakes is a Y2 teacher at Preston Manor Lower School in London. She has worked previously as an associate English advisor.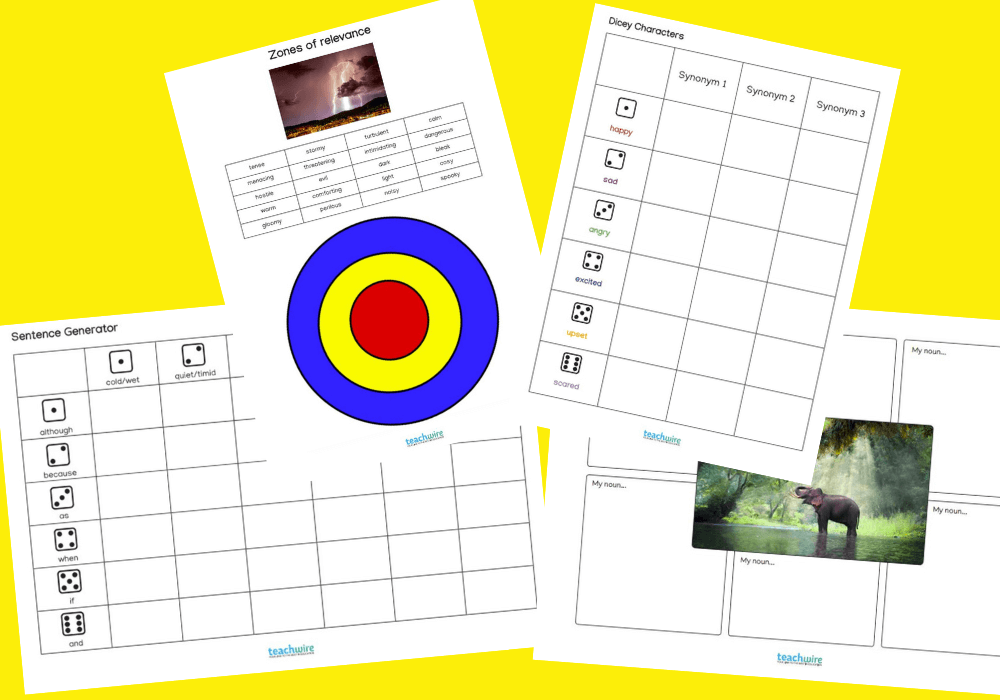 DOWNLOAD A FREE RESOURCE!
Expanded noun phrases worksheet PDFs