Do your Nursery's Menus Make the Grade?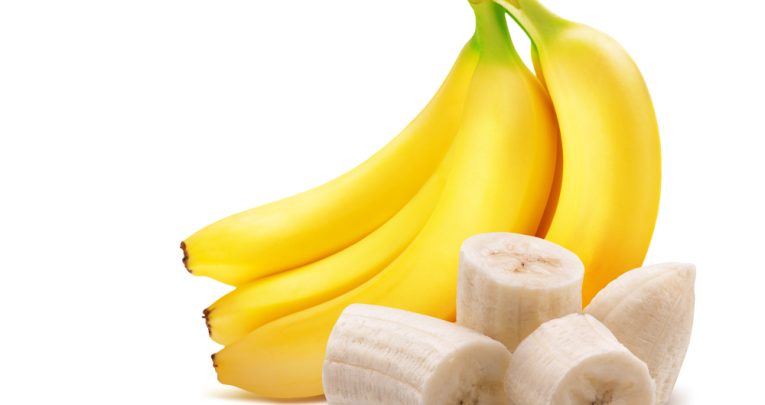 Take advantage of the latest advice on early years nutrition and make a difference to your children's lifelong health, says Lindsay Gilbert…
For the past few years I've been involved with a project to implement the 'Eat Better, Start Better (EBSB) Voluntary Food and Drink Guidelines for Early Years Settings in England'.
To say it has been one of the most rewarding aspects of my career would be an understatement, so when the news broke last year that the Children's Food Trust had closed its doors, there were many people, myself included, who were very concerned that all the hard work and great resources would go to waste, and with them the recent strides forward in promoting early years nutrition in this country.
Fortunately, the guidelines have been saved, updated in line with recent changes to national dietary guidelines and given a new look, and will continue to improve the health of the nation's preschoolers.
At the same time, the government has recently released its Example Menus for Early Years Settings, so it has never been easier for providers to meet the voluntary food and drink guidelines.
Eat Better, Start Better
In 2012 the Children's Food Trust released the EBSB guidelines with funding from the DfE. Since then, more than a thousand early years settings across England have implemented them, and they now form one of the key elements of the government's Child Obesity Plan.
Now, charity Action for Children has picked up the baton, becoming the new custodians of EBSB.
Apart from the rebranding, you'll find the same comprehensive information as before, including supporting fact sheets (eg Catering for Special Dietary Requirements) and practical tools (eg a Menu Planning Checklist) in an easy-to-read format that guides settings through the sometimes challenging process of developing their own menus and food policy.
The new Eat Better, Start Better guidelines reflect the latest dietary recommendations on calories, free sugars and fibre for children over two years of age.
As a result, settings already implementing the guidance will notice changes – fruit juice is no longer allowed on the menu, for example.
This will help reduce the intake of free sugars, which are so detrimental to young children's teeth and can contribute to obesity.
Example menus
The government's 'Example Menus for Early Years Settings in England' were prepared by the Children's Food Trust (prior to its closure) for Public Health England, with input from the DfE and Department of Health. They come in two parts:
The Guidance This includes much of the content contained in the EBSB guidelines but with a new section covering infant feeding and complementary feeding, and an expanded section on food safety and hygiene.
The Menus a huge document containing two three-week menus (spring/summer and autumn/winter), including breakfast, lunch, tea and snacks. The menus meet the nutritional needs of all children from six months to their fifth birthday and have been designed to include a variety of tastes, textures and colours across the day and week. They can be used by all early years settings, from large nurseries and children's centres to childminders and play groups.
There are recipes for every dish, which can be made for as few as five children up to as many as 20, and the ingredients used are in line with dietary guidance or best practice, eg canned pulses contain no added salt or sugar.
Each recipe contains typical portions for both 7–12 months and 1–4 years, as well as relevant allergen information.
Settings can choose to use a complete example menu in its entirety or use individual recipes within existing menus, so it's really flexible.
The important thing to remember is that you will still need to audit your menus using the menu planning checklist found at the back of the EBSB guidelines if you have created your own bespoke menus.
Example menu
Breakfast – Crisped rice cereal and milk. Half a bagel with spread and melon
Mid-morning snack – Banana slices. Milk or water
Lunch – Bean and veggie sausage wholemeal pasta bake. Plain Greek yoghurt with raspberry puree
Mid-afternoon snack – Cucumber and carrot sticks with crackers and cream cheese. Milk or water
Tea – Crustless quiche with potato salad and pepper sticks. Apple slices and raisins
Why implement the guidance?
As I mentioned at the beginning of this article, supporting early years settings to implement the EBSB guidance has been a professionally rewarding experience.
Not only do the menus and guidance provide an illustration as to how settings can meet Early Years Foundation Stage requirements to provide "healthy, balanced and nutritious meals for children", but also the wider impact of the guidelines has been incredibly impressive.
Ofsted is also starting to appreciate the impact that implementing the guidelines has and may soon begin making specific mention to settings' commitment to EBSB within their inspection reports.
The benefits to you
Implementing the EBSB guidelines may seem like a big step, but even though they remain voluntary, meeting your EYFS requirements are not.
So whether you only provide snacks or the whole day's provision, the EBSB guidelines and accompanying menus are there to make the process as easy as possible, and you may be pleasantly surprised at the huge impact they'll have. Going ahead will…
Help you meet your statutory obligations under the EYFS to "provide healthy, balanced and nutritious meals for children";
Provide evidence around leadership or improved learning outcomes for Ofsted;
Support a 'whole-setting approach' to health and wellbeing, and provide an avenue to link in with local health promoting activities, eg encouraging breastfeeding;
Improve staff knowledge and confidence about childhood nutrition (eg portion sizes) and their role in supporting children to eat well (eg fussy eating);
Help children to adopt healthy eating habits for life, which will protect their teeth, encourage healthy growth and promote good health into adulthood; and
Be great for business – parents are more concerned than ever about the food served to their children, so show them you care too!
Getting started with EBSB
Make sure your team is ready. Decide who will take the lead – the manager, cook, a staff member with an interest in nutrition or a combination of these people?
Register for the EBSB online learning modules, which can be accessed via the British Dietetic Association Trust's learning network.
Complete Action for Children's audit, 'Promoting and Supporting Healthy Eating in Early Years Settings', to help you consider your current approach. This can be found on the Action for Children website.
Make time for reading the guidelines, planning how you are going to implement the guidelines, and updating/creating your menus and food policy.
Get help! If it all seems too daunting, you could approach your local public health team or look for a freelance dietitian/nutritionist specialising in early years nutrition to support and guide you through the process.
If you are already implementing the guidelines, you can download the new document on the Action for Children website and use the government's new menus and recipes to revamp your old ones (you'll find them here).
Don't forget to use the Menu Planning Checklist – remember, you're only as good as your last menu! – and keep your policy up-to-date by reviewing it every year.
In particular, take a look at the new section on food safety and hygiene and feeding under-ones if you provide food for infants.
Lindsay Gilbert is a paediatric dietitian and joint director of Foodtalk, a social enterprise specialising in the provision of nutrition training and educational resources to early years practitioners. Visit foodtalk.org.uk or email Lindsay at lindsay@foodtalk.org.uk. Browse resource ideas for Healthy Eating Week.