Children in Need activities – Best 2023 resources & ideas
Get your school fundraising and having fun this November to help disadvantaged children across the UK…

by Teachwire
These Children in Need activities, ideas and resources will help you celebrate and raise lots of money to support disadvantaged children…
What is Children in Need?
We all know about Children in Need, but what exactly does it do? Its vision is that every child in the UK has a childhood which is safe, happy and secure and that allows them the chance to reach their potential.
Sounds pretty much in line with things you're doing in school, right?
Children in Need's fundraising provides grants to projects in the UK which focus on children and young people who are facing a range of disadvantages. This includes children living in poverty and deprivation, disabled young people and children who have been the victims of abuse or neglect.
When is Children in Need 2023?
Children in Need 2023 is on Friday 17th November.
---
Children in Need activities for schools
Celebrate positive relationships
This year, Children in Need is calling on schools to celebrate the power of positive relationships, and the impact of these relationships in helping to support children and young people throughout the school years.
Watch a number of celebrities offering advice for school kids and reminiscing on their favourite school memories and special teachers.
On the website you'll also find loads of Pudsey related resources and fundraising ideas.
---
We're All Wonders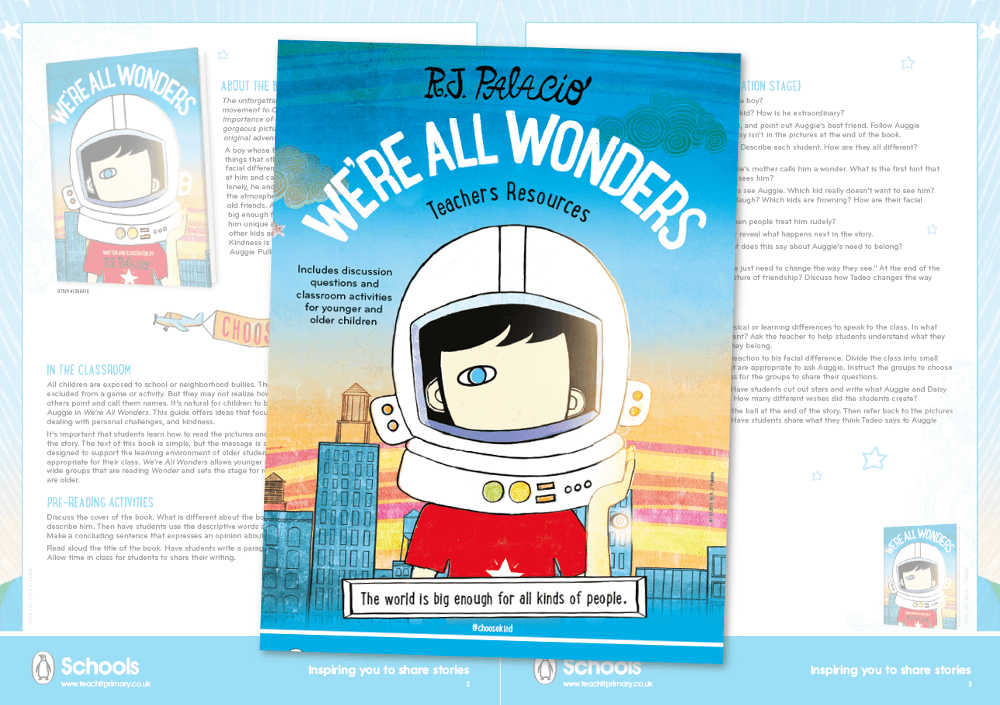 Consider themes of kindness, individual differences, dealing with personal challenges and the need to belong with this teaching and discussion guide for RJ Palacio's incredible follow up to Wonder.
The guide includes discussion questions and classroom activities for younger and older children. There are also pre-reading notes and the opportunity to become a certified kind classroom.
---
Goodbye Rainclouds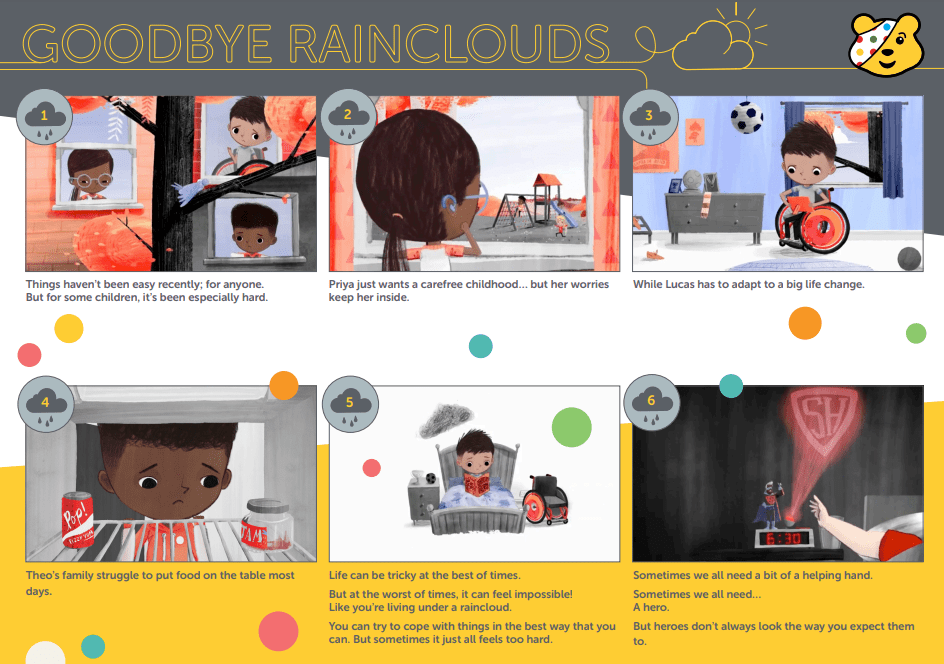 Goodbye Rainclouds is a story designed to help children realise that life can be difficult in many ways for many young people. It shows three children carrying a rain cloud around with them, which disappears when they and their families
receive support.
Use the suggested questions to help children articulate their own feelings and experiences and to develop empathy.

---
Tackling disability-related bullying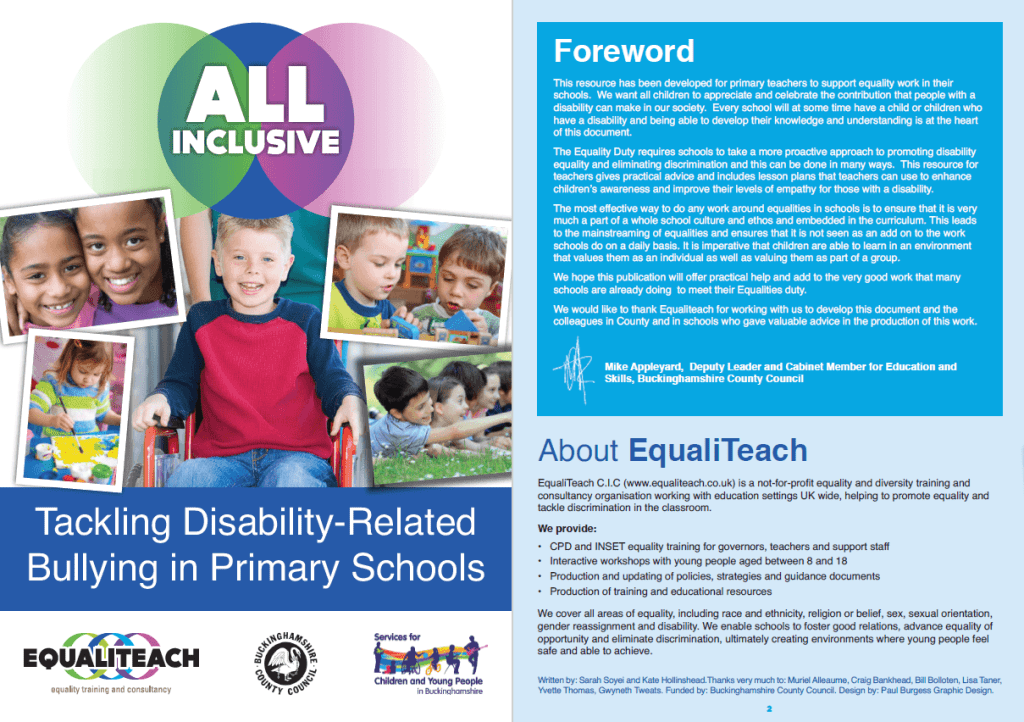 Continuing on this theme, this resource has been developed for primary teachers to support equality work in their schools. Help children to appreciate and celebrate the contribution that people with a disability can make in our society.
It offers practical advice and includes lesson plans that you can use to enhance children's awareness. They'll also improve their levels of empathy for those with a disability.
---
KS2 PSHE videos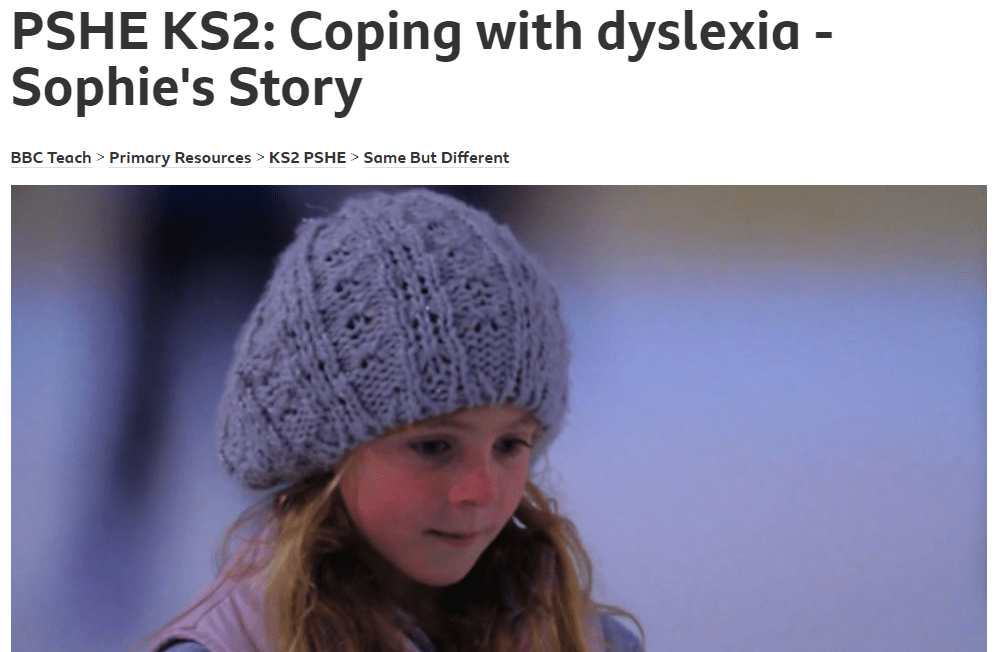 Use this collection of short films for primary schools in which children with a range of disabilities, learning differences and medical conditions talk about their lives. Use the videos to encourage understanding and inclusion, both at school and in the wider world.
---
Boost social mobility for students from disadvantaged areas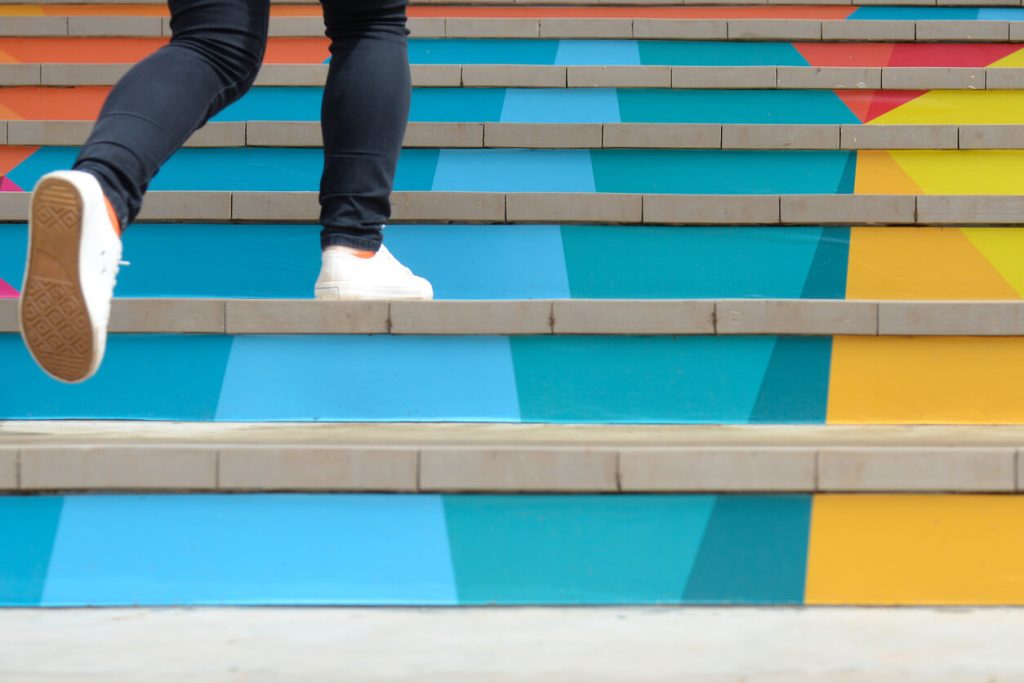 Social capital is the key to social mobility for all pupils, says Future First CEO Matt Lent. In this article he outlines how to enable every young person to succeed regardless of their background.
---
Theatre access for all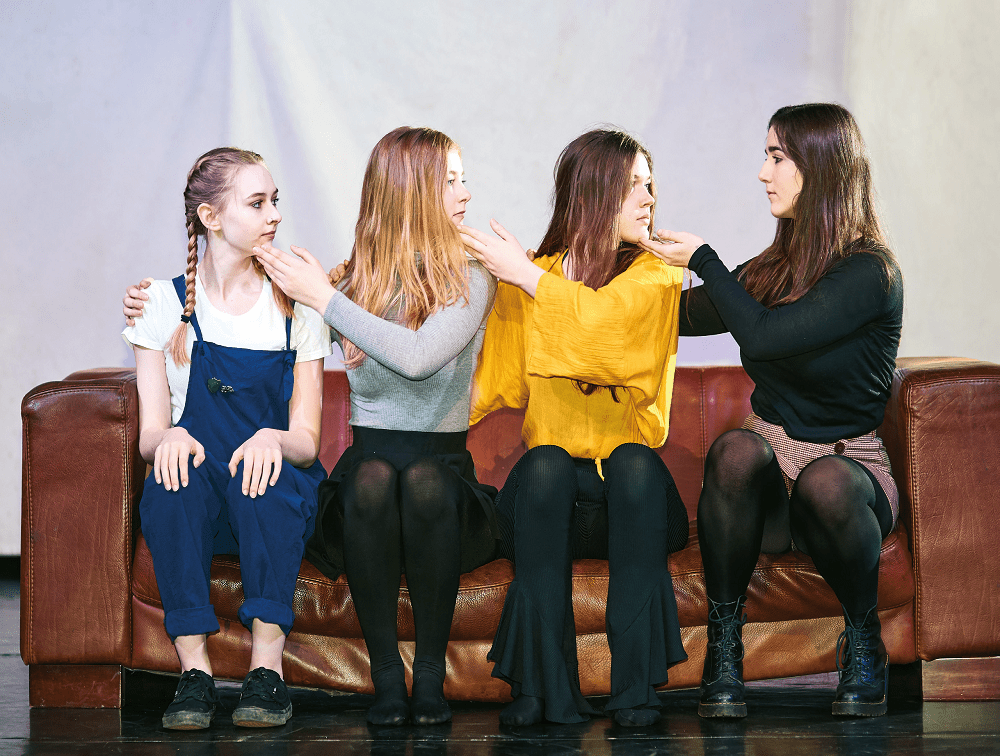 A disproportionate number of people from disadvantaged backgrounds work in theatre – and schools are partly to blame, says Katie Masters.
In this piece, she explains why schools need to ensure students from these backgrounds can access theatre, and how your school can go about it.
---
How to fundraise effectively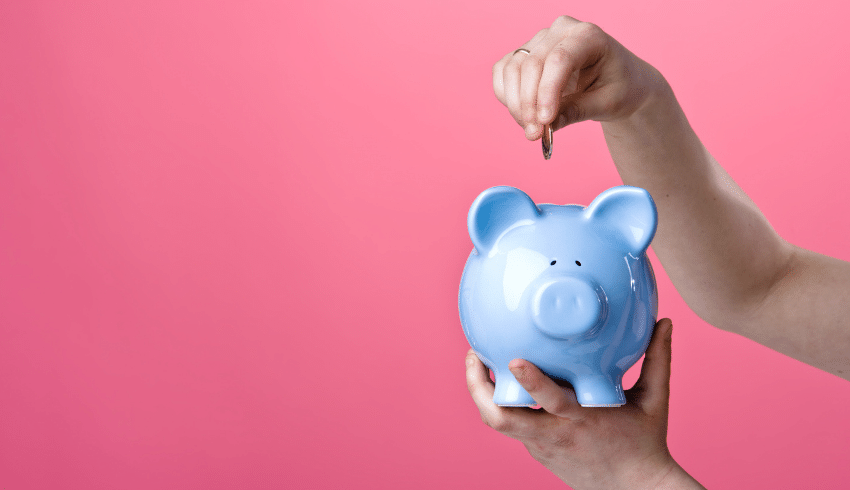 Sarah Steel, director of The Old Station Nursery group, provides ideas for maximising your takings when raising money for charity…
Most of us are familiar with the idea of raising funds to donate to national charities. Many settings will join in with Comic Relief and BBC Children in Need.
However, there are lots of small charities that will really appreciate donations. This may help you to forge more local links, meaning you may benefit from some good local PR too.
We try to limit the number of sponsored activities each nursery gets involved in each year. Otherwise parents get fed up of always being asked to seek sponsorship from family and friends.
Do consider other methods where parents actually get something, such as tea towels or Christmas cards with children's drawings on.
These require some organisation on your part, supplying designs or prints well in advance, and then collecting orders and payment. However, each tea towel or pack of cards can generate a good contribution towards your charity of choice. Most parents are pleased to have something that they can give to family members or enjoy themselves.
It's worth noting that some of these schemes allow you to keep a percentage of funds raised to use at your setting. Others allow you to keep a percentage commission.
This can be quite motivating for staff. They're involved in doing something good for charity, but also see a direct benefit for the setting.
Keep it simple
You may be familiar with the term 'compassion fatigue', which commentators often use around big fundraising events. You either need to be original if you want to raise funds successfully, or keep it simple and easy for parents to take part in.
Consider ideas that are not overly complex but that children will enjoy, and which parents will support. This often means something that parents and families can take part in, rather than just being asked to donate money.
A fete at which people can take part in small games for a small charge can be very successful. Alternatively, giving 'things' rather than money can work well.
Cake stalls may not be original, but nearly everyone can either make or buy a cake and bring it in. People never seem to mind paying for a cake or two when they go home!
---
Case study – reviewing your charity strategy
Caron Moseley, Marketing Manager at Kiddi Caru, on refining your fundraising strategy…
A while ago we reviewed our charity strategy. We knew our nurseries worked hard to support numerous charities, but also that this put lots of pressure on our teams. It was also difficult for parents, who couldn't always afford to make donations.
We also found that sometimes nurseries put lots of effort into a fundraising initiative, only to have little to show for it afterwards.
We decided to focus our efforts. Each nursery would choose one local charity to support. We agreed that this should be relevant to what we do, eg child-focused. Some good examples are 'Help Roxi Walk', supported by our Colchester day nursery, and 'Ava's Quest', supported by Harlow.
After lots of research we decided that on a national level Kiddi Caru's designated charity would be Home-Start, which helps parents build better lives for their children. We chose Home-Start as there is a close affinity between our organisations.
We began our Home-Start fundraising by implementing the Snowflake Appeal across our nurseries. This was followed by a second big initiative: Family Week. This culminated in a Family Fun Day.
---