This resource has been developed for primary teachers to support equality work in their schools, so that all children can appreciate and celebrate the contribution that people with a disability can make in our society.
Every school will at some time have a child or children who have a disability and being able to develop their knowledge and understanding is at the heart of this document.
The Equality Duty requires schools to take a more proactive approach to promoting disability equality and eliminating discrimination and this can be done in many ways.
This resource for teachers gives practical advice and includes lesson plans that teachers can use to enhance children's awareness and improve their levels of empathy for those with a disability.
---
EqualiTeach is a not-for-profit organisation providing high-quality, interactive training and support on issues of equality, diversity and inclusion for education settings. Get more great resources from EqualiTeach here and on its website, equaliteach.co.uk, you can also follow on Twitter at @EqualiTeach.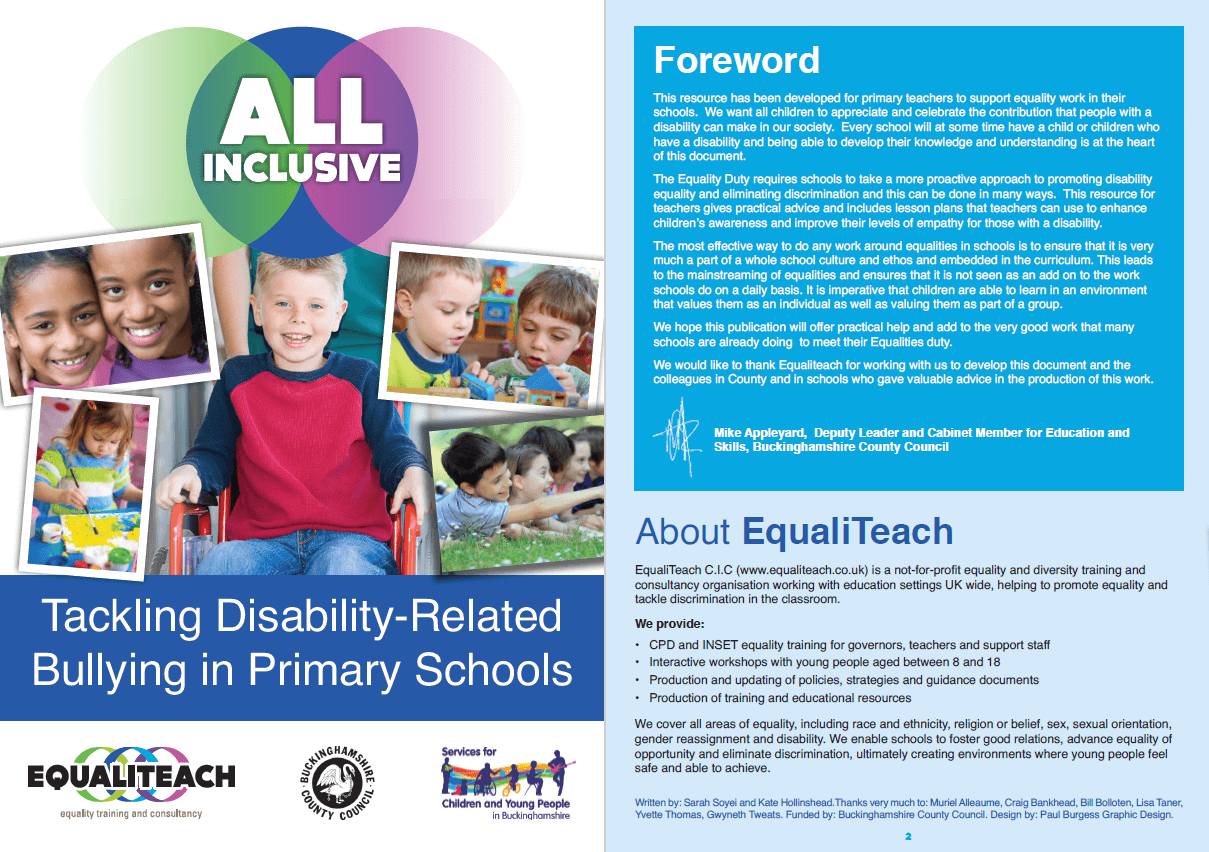 DOWNLOAD A FREE RESOURCE!
All Inclusive – Tackling Disability-Related Bullying in Primary Schools