Consider themes of kindness, individual differences, dealing with personal challenges and the need to belong with this teaching and discussion guide for RJ Palacio's incredible follow up to Wonder.
The guide includes discussion questions and classroom activities for younger and older children, pre-reading notes and the opportunity to become a certified kind classroom.
Find out more about We're All Wonders here.
Download contents 1 x PDF resource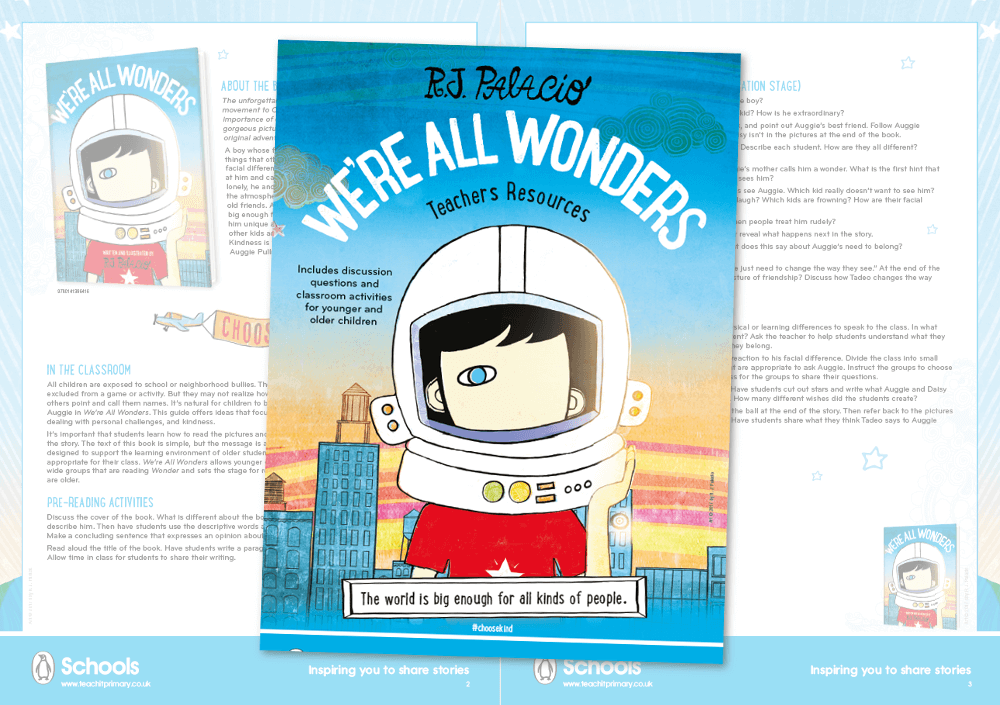 DOWNLOAD A FREE RESOURCE!
Tackle Bullying and More with this FS and KS1 PSED / PSHE Resource for We're All Wonders