Red Nose Day 2023 – 8 of the best school resources and activities for Comic Relief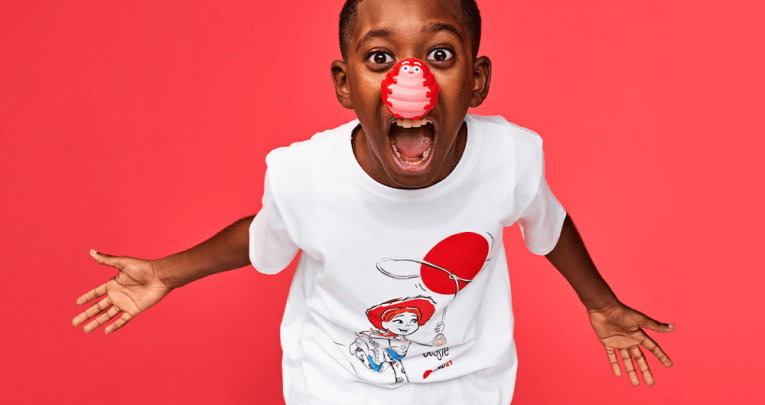 Friday 19 March this year is a time for schools to get have fun and fundraise for a great cause, so here are some ideas to get you going…

by Teachwire
Red Nose Day is one of the biggest events of the year, and it's the perfect opportunity to learn about other cultures and the difficulties faced by many people both overseas and in the UK, all while having fun and raising money to help tackle poverty and injustice.
Find out more about Red Nose Day 2023 on the official website or by following Comic Relief on Twitter at @comicrelief.
On to the resources.
1 | Offical Red Nose Day resources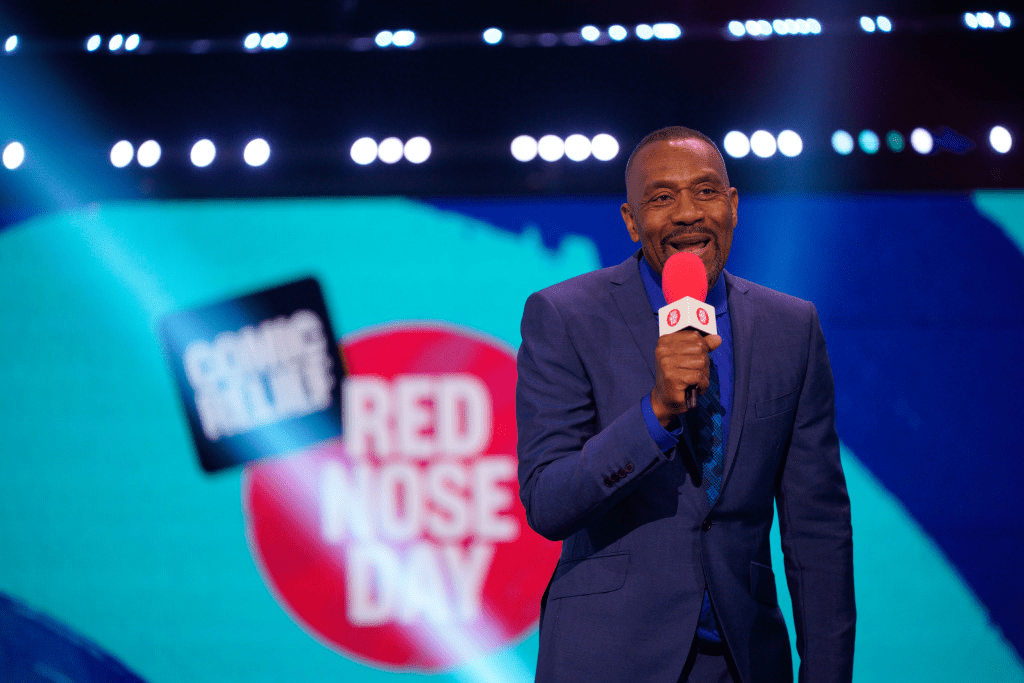 Naturally, your first stop should be rednoseday.com where you'll find loads of ideas for fundraising for early years, primary and secondary, from hosting a bake off to dressing up, having a party or karaoke and coming up with creative challenges.
Some of our favourites include dressing as the boss (either everyone dresses as the head or children can dress as their teachers), games night (a great chance to get some maths activities going) and The Walking Red where everyone wears as much of that colour as possible.
And, of course, there are learning resources, which you can find here.
Head to the schools page where you'll find all this and more, including links on setting up a fundraising page for people to donate to your school's fundraising and downloading your free fundraising tools and fundraising pack.
---
2 | Using humour in non-fiction writing, with Dara Ó Briain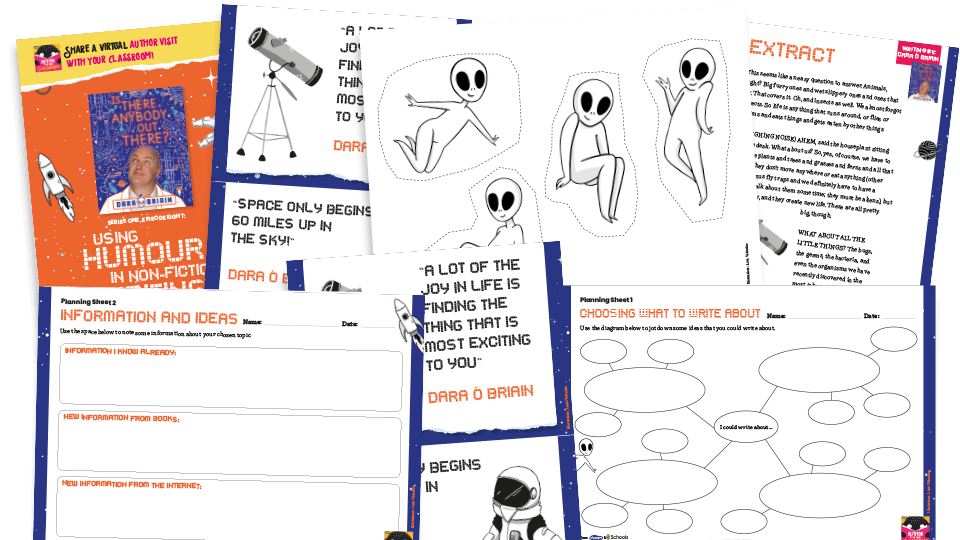 Encourage KS2 pupils to use judicious humour in non-fiction writing, using advice from stand-up comedian, TV presenter and super-space-fan Dara Ó Briain.
This resources pack has been exclusively created to be used with episode eight of the Author In Your Classroom podcast – a virtual 'author visit' you can share with children whenever you like, absolutely free!
The resource pack includes:
Using humour in non-fiction writing PowerPoint
Book extracts in print and as audiobook clips
Illustrations and author quotes for a working wall display
Two choosing what to write about story planning sheets
Information and ideas story planning sheet
Adding some humour story planning sheet
Teacher notes
Listen to the podcast with Dara here then download the accompanying resources here.
---
3 | Put a Nose on it
Put a Nose On It was the official song for Red Nose Day 2019 and its provider, Out of the Ark Music, has also created this fantastic set of resources for schools to sing and dance along.
You can download vocal and backing tracks, lyric and music sheers, teachers notes and ideas for teaching and using the song and a fully interactive display screen with the lyrics in sync with the music.
Better yet, everything you need is available for free here.
---
4 | Assembly PowerPoint
Another resource from 2017's event that you could use is this handy 15-minute assembly presentation, which comes with download topic maps for KS1 and KS2 showing how you can link Red Nose Day to different curriculum areas.
There are also nose templates which you can challenge children to decorate, and recipes ideas for tasty treats to sell to raise money.
Get all of this here.
---
5 | It's a laughing matter
In this article Laura Wilson from Comic Relief offers some ideas for using laughter to boost student wellbeing while also raising vital funds.
As part of that there are 10 comedy-themed ideas for you to try, from setting up a weekly lunchtime comedy club for budding writers and performers have an opportunity to watch comedy classics and write and try out their own materials, open mic sessions, or hosting your own school comedy show with sketches and stand-up.
Dare teachers even put themselves in the firing line of a comedy roast?
You will have to lay some very clear ground-rules to stop anyone overstepping the mark, but if you're brave enough it could be fun, and the students will love it.
Read the full article at sec-ed.co.uk.
---
6 | Comedy classroom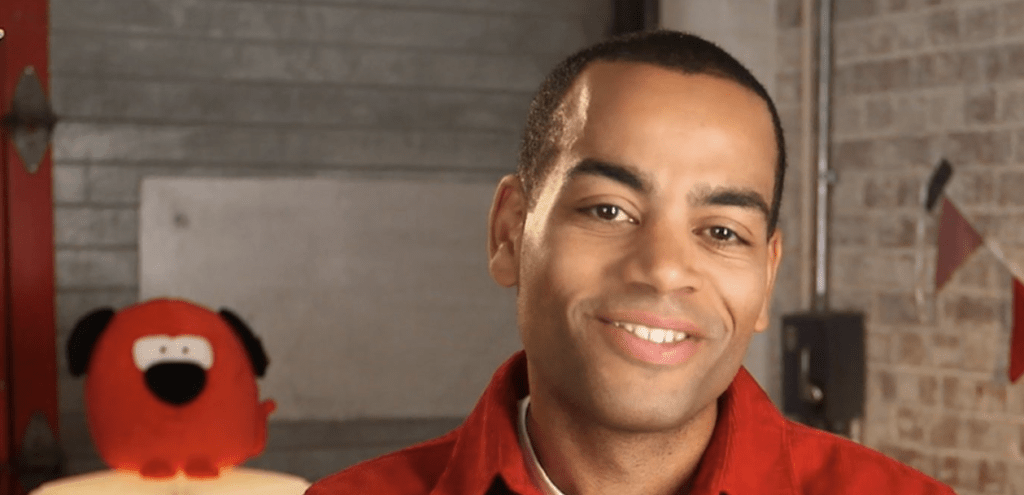 Sticking with the comedy theme, this BBC video from Doc Brown gives secondary students the opportunity to learn about comedy writing through a variety of literary activities.
You can download a resource booklet that features three 60-minute lessons, and handy notes such as this comedy toolbox and this glossary of terms
---
7 | Red Nose Day facepainting tutorial
See who can come up with the best and most creative facepainting idea. Simply watch this tutorial video and let your imaginations soar.
See more at blog.partydelights.co.uk.
---
8 | Games and activities
If you're after some great and easy-to-play games for young learners then playlearneveryday.com has 10 of them for you. Try a nose and spoon race, go bobbing for noses and of course there's one called pick your nose.
Check out the whole list at playlearneveryday.com.