National Pet Month – Great lesson plans to try from Early Years to KS4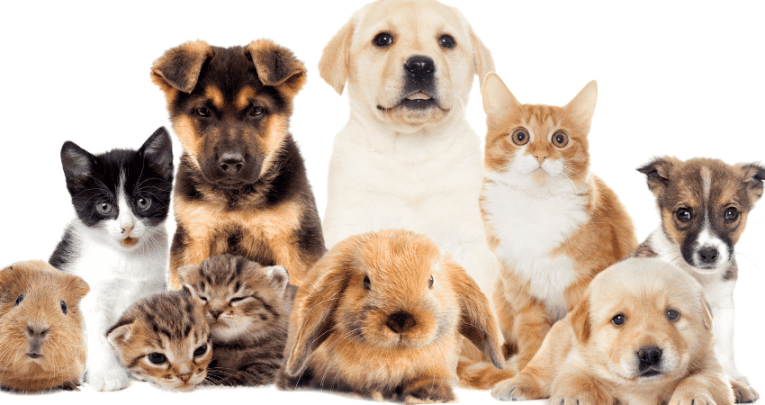 Download these free resources for National Pet Month in April…

by Teachwire
With April being National Pet Month, we're highlighting some excellent teaching resources for you to share with your class...
What is National Pet Month?
National Pet Month raises awareness of responsible pet ownership and celebrates the many benefits of our cherished companions. Find education resources on the official National Pet Month website.
When is National Pet Month?
National Pet Month 2023 runs throughout the month of April.
---
EYFS ideas for National Pet Month
Looking after pets activity pack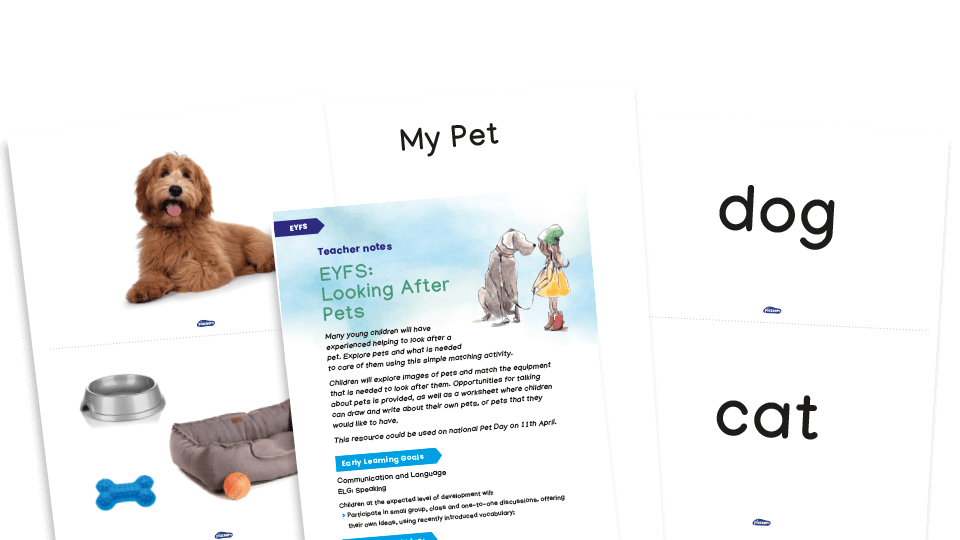 Learn all about pets and how to take care of them with this simple matching activity from Plazoom. Children will explore images of pets and match the equipment that is needed to look after them.
There are lots of chances to talk about pets, plus use the included worksheet to draw and write about your own pet (or dream pet!).
Mog the Forgetful Cat lesson and assembly pack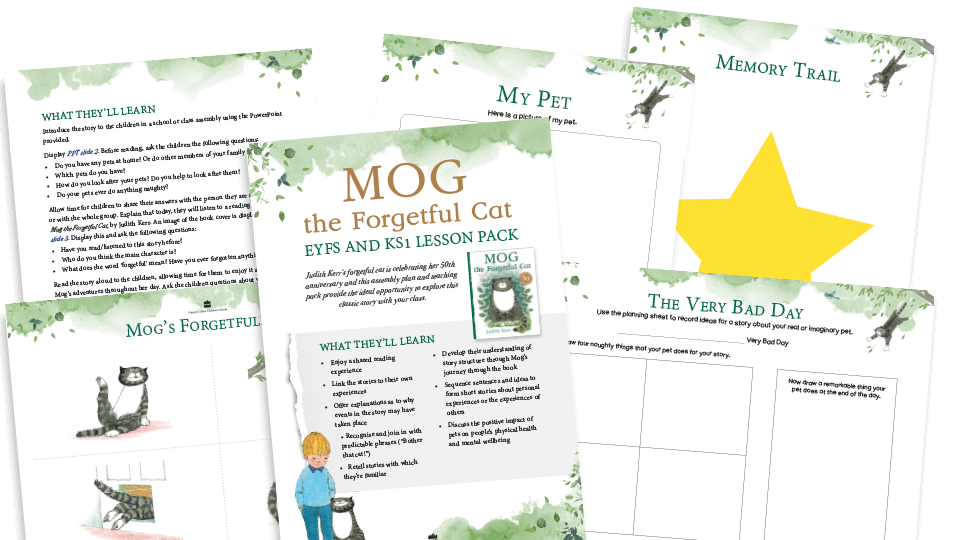 Judith Kerr's forgetful cat is over 50 years old! This free assembly plan and teaching pack will help you explore this classic story with your class. Children will:
Link the story to their own experiences
Explain why events in the story may have taken place
Recognise and join in with familiar phrases
Retell the story
Sequence sentences and ideas
Discuss the positive impact of pets on our lives
---
KS1 and KS2 ideas for National Pet Month
Animals and us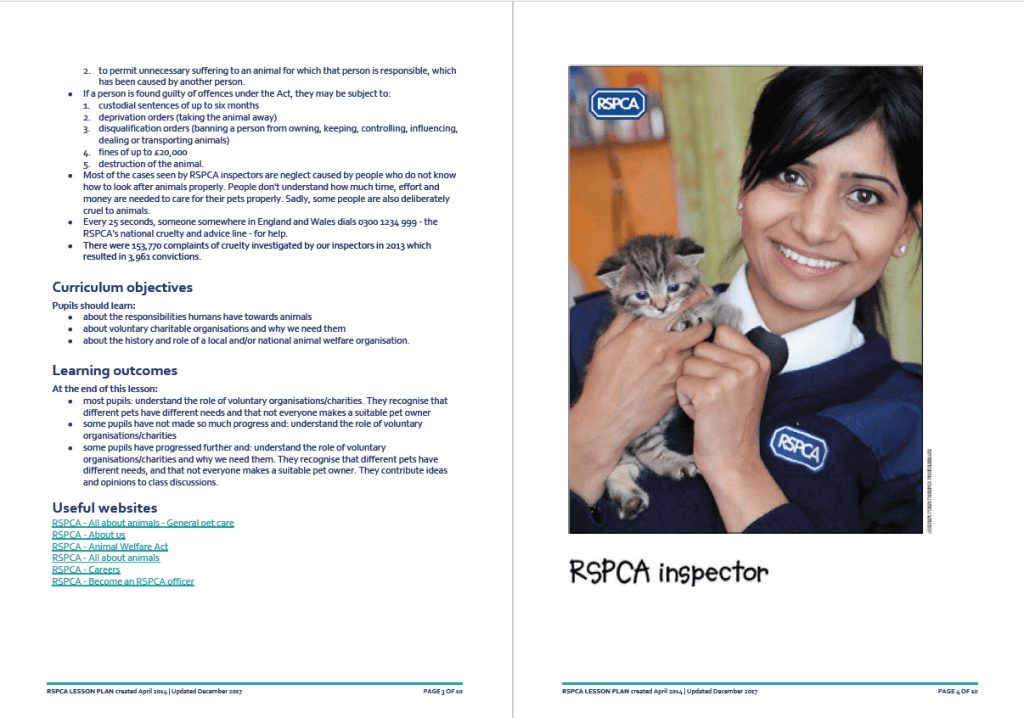 These lesson plans will help your class explore the topic of animal welfare and the importance of responsible pet ownership. Pupils will also look at the work of the RSPCA and what they do to help animals in need.
---
MFL lesson plan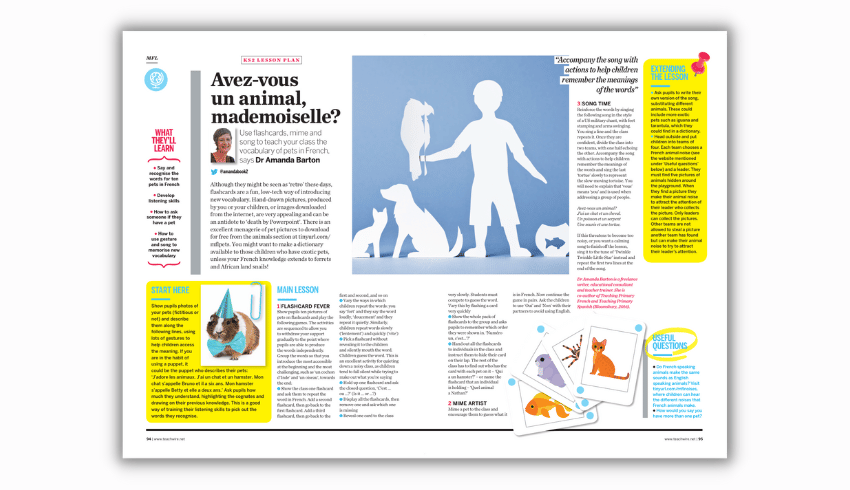 Use flashcards, mime and song to teach your class the vocabulary of pets in French, with this free KS2 lesson plan from Dr Amanda Barton.
---
Pets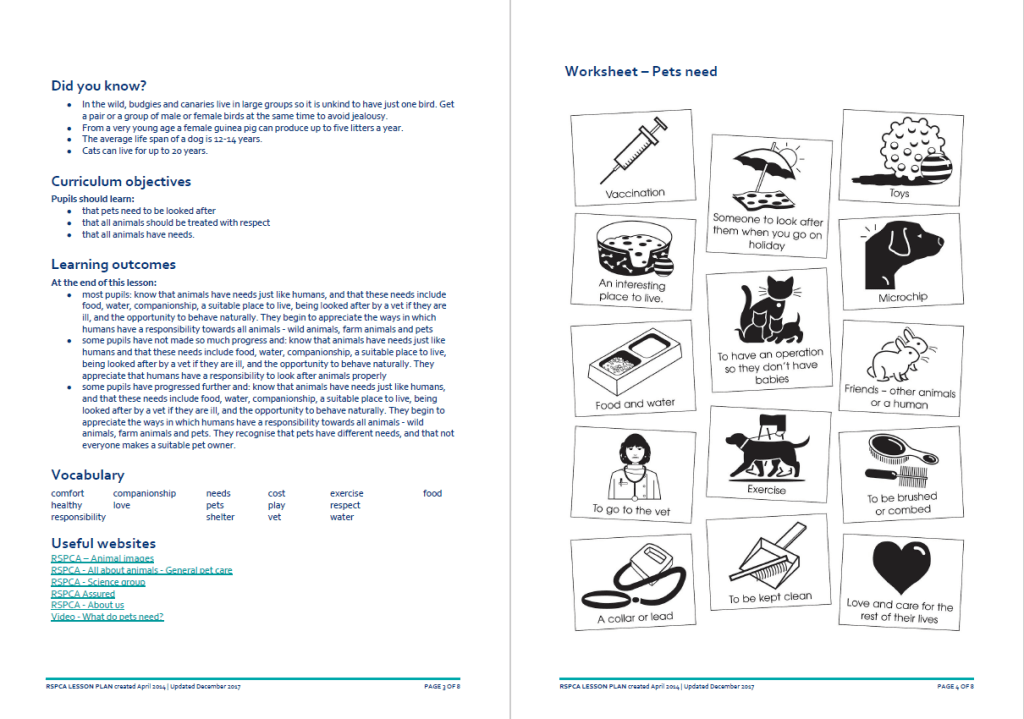 Over 58.4 millions animals are kept as pets in the UK so it's important to understand what they need to be happy and healthy. Does your class know how to care for their pets?
These free teaching resources will help children to understand pets as living animals with needs and feelings.
They'll learn about the five welfare needs of animals kept as pets, how different pets have specific needs and what our responsibilities are to our pets.
---
Persuasive writing for KS1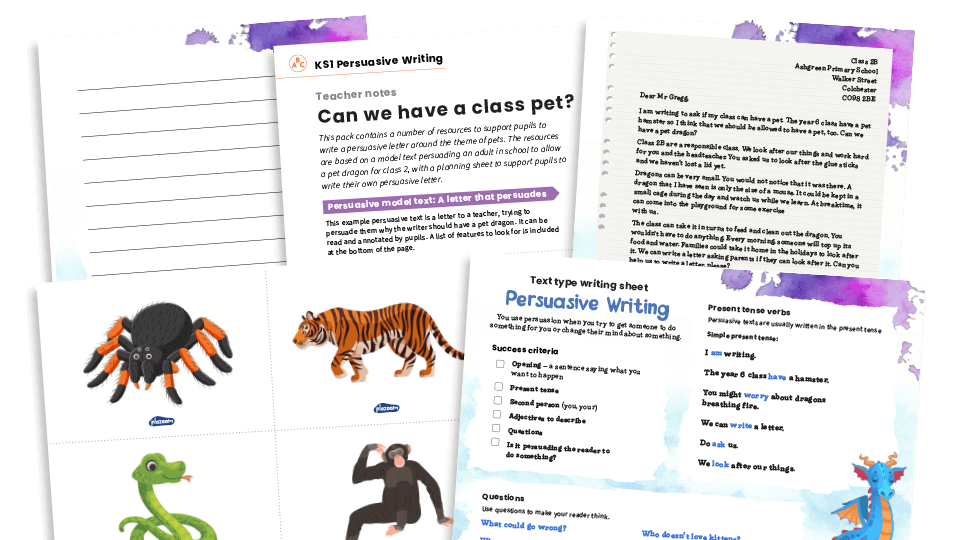 Teach your class how to write persuasively with this KS1 text types resource pack from Plazoom. The resources are based on a model text persuading a teacher to allow a pet dragon.
The pack includes a model text, a writing sheet, idea cards, a writing plan and special themed writing paper.
---
Comprehension and writing for KS2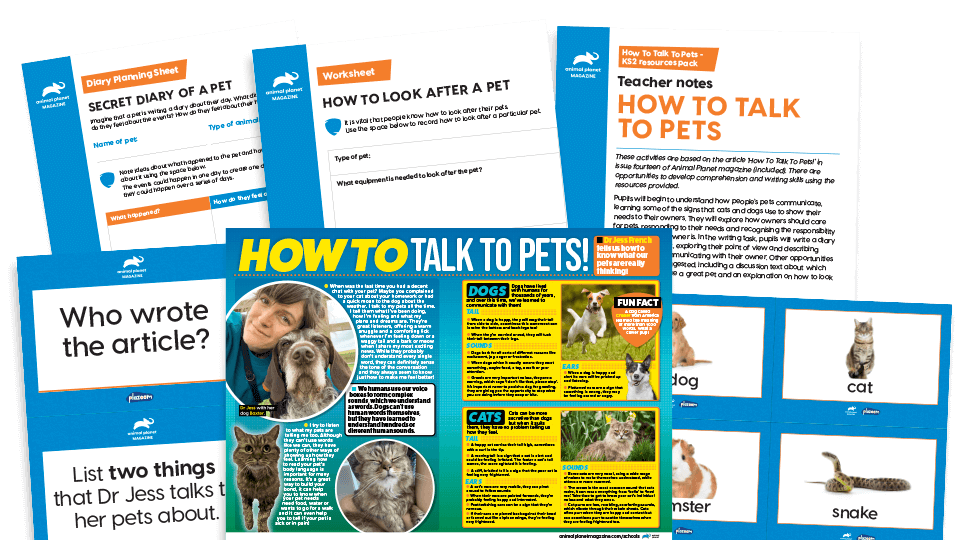 Download this free unit of work about how pets communicate with their owners. Pupils will explore pet ownership, including how to care for animals.
The included non-fiction article will develop students' comprehension skills and inspire writing about which animals make suitable pets, an explanation of how to look after pets and a diary entry from a pet's point of view.
---
KS3 ideas
Dogs and the law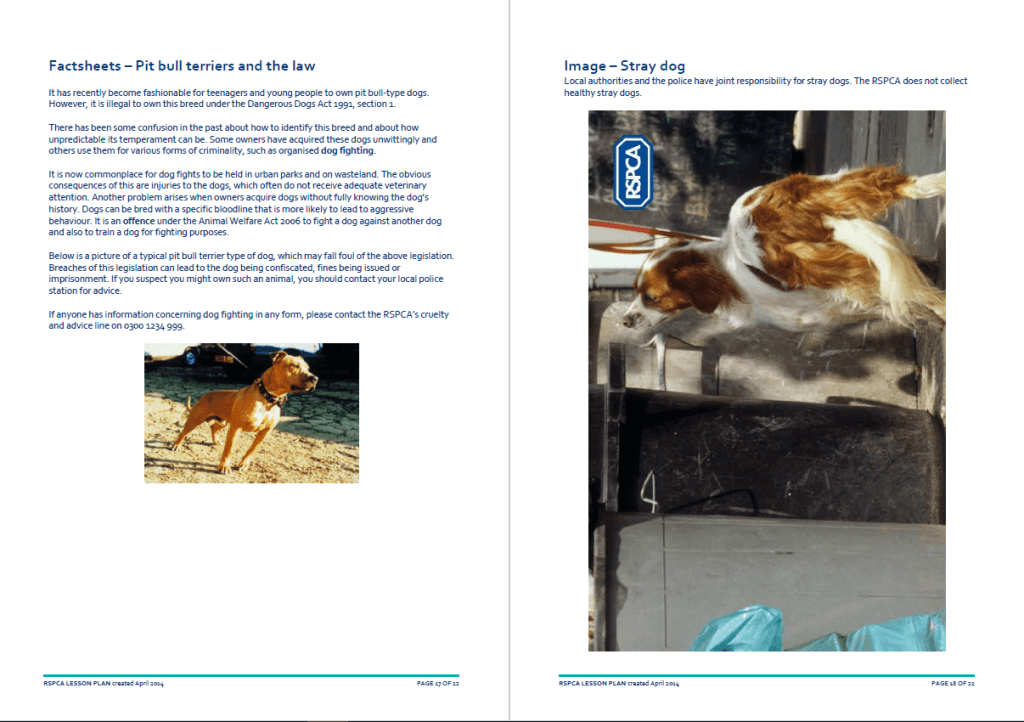 In this free activity, students consider different laws relating to dogs and other pets.
---
Rights and responsibilities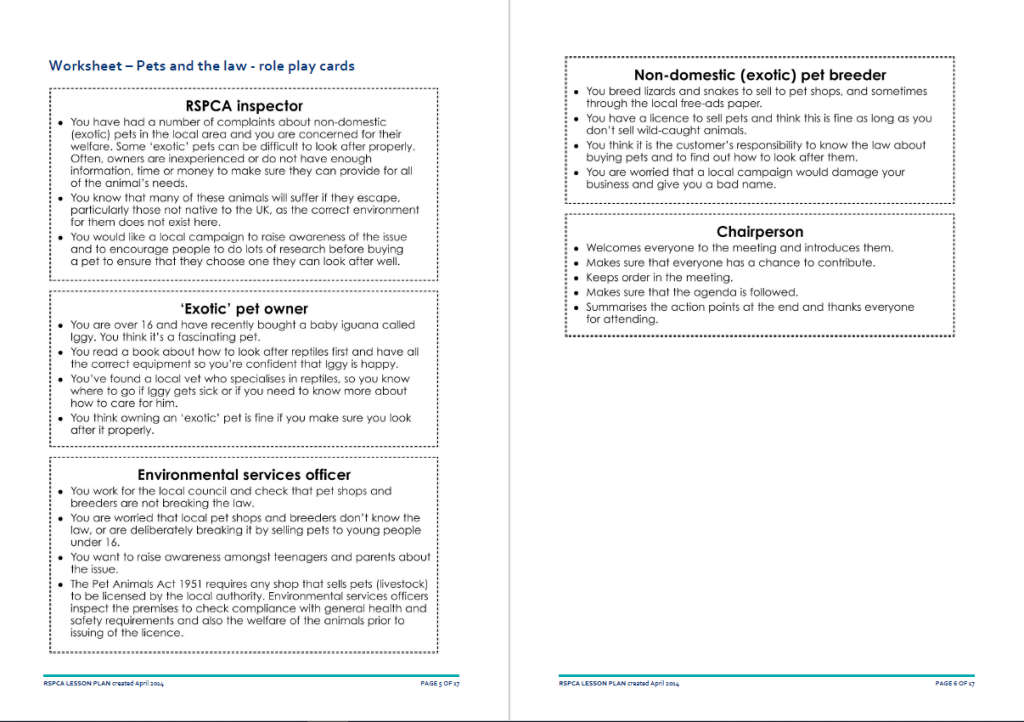 Use roleplay to explore responsible pet ownership with this lesson plan which focuses on non-domestic exotic animals.
---
KS4 ideas
Debating animal welfare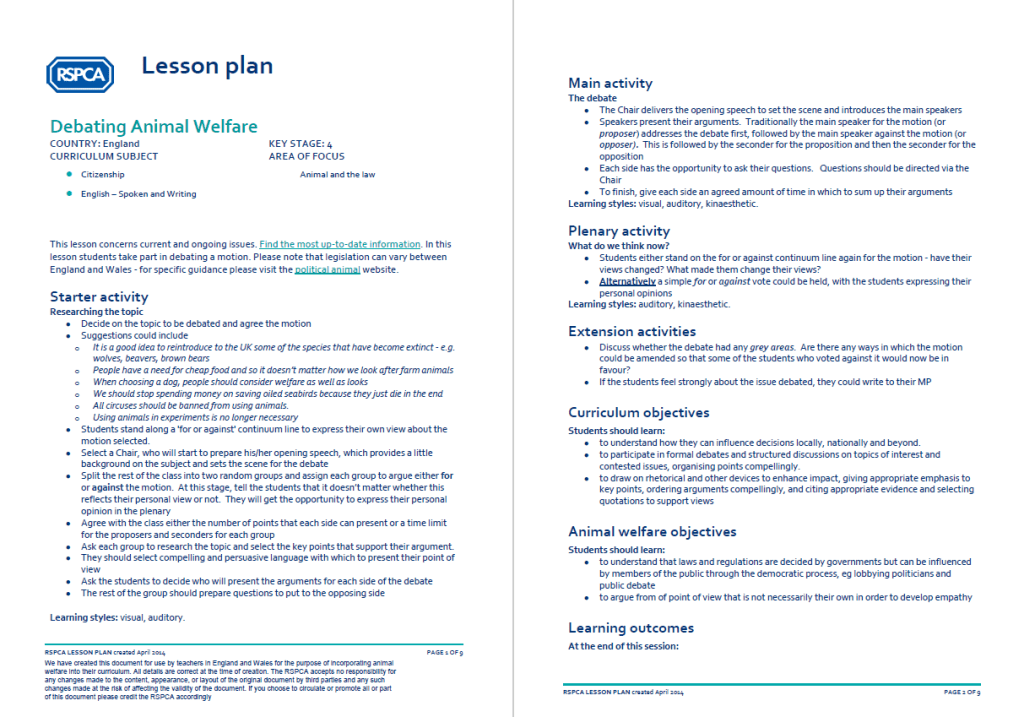 In this free lesson from the RSPCA students will take part in debating a motion regarding animals and the law.
Find more great resources from the RSPCA at education.rspca.org.uk/education and follow @RSPCA_official on Twitter.
---
Pets in the classroom
Danielle O'Connell, headteacher at Belchamp St Paul CofE Primary in Suffolk, shares how animals in school can support pupils' emotional wellbeing…
Adele Devine, a teacher at Portesbery School & director of SEN Assist, explains how your early learners with SEN can benefit from pet therapy…
Cheryl Drabble, assistant head at Highfurlong School in Blackpool, explores how a therapy dog can boost behaviour and wellbeing in your school…