Empathy Day 2022 – activity and curriculum ideas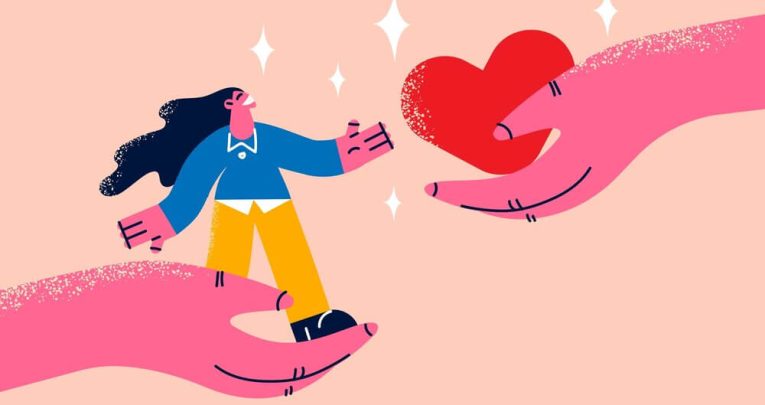 How to embed empathy throughout your school
We all know how squeezed the primary curriculum is (and it's getting more squeezed every year) but helping children develop the ability to empathise is something that we can't ignore.
Some subjects – such as English and history – are a natural fit, but others require a little more thinking. However, there are stories to be told in all subjects, and we will be using these as the basis for much of our work on Empathy Day (Thursday 9 June).
Maths
In maths we occasionally learn about mathematicians who have been overlooked in history. For example, Muhammad al-Khwarizmi isn't a name that most of us know, but his work helped ensure that modern arithmetic is based around just ten different digits.
How might he feel to know that his work had such a lasting impact? Would you be proud to learn that something you had done was still being used over a thousand years later? What might you say to someone who wasn't happy with their work?
A short conversation about these ideas while teaching place value can give the lesson an empathy focus without taking away from its main objectives.
A fan of algorithms, strings and Booleans? Or want to find out what each of those are? Then you might like to explore empathy alongside computing.
Texts such as Aimee Lucido's In the Key of Code can link to coding lessons and act as a springboard for children to go on and find out about coding languages themselves.
Presented in poetic forms, with cleverly interwoven references to music, texts like this will link well to the curriculum as well as allowing readers to discuss themes around loneliness and moving homes.
PSHE
Encouraging empathy and developing pupils' awareness of current affairs can be a challenging task. Using authentic and autobiographical texts, such as Victoria Jamieson and Omar Mohamed's When Stars are Scattered can be a great way to not only link to areas of the PHSE curriculum, but wider societal issues, such as human rights and the refugee experience.
Pupils could explore individual spreads in the graphic novel to discuss the emotions of each character and their actions. Alternatively, the text could prompt greater action, with classes exploring who the decision makers are in their local community – linking empathy to power.
Combining texts with further research (such as focusing on the work of charities including the British Red Cross, and the UN Refugee Agency) can enrich experiences in the classroom and connect 'human crisis' with 'human kindness'.
Humanities
Exploring history with an empathetic perspective can also bring lesser-known narratives and historical figures to the fore.
Using well-researched texts such as Black and British: An illustrated history (David Olusoga, illustrated by Jake Alexander & Melleny Taylor), Mohinder's War (Bali Rai) and After the War (Tom Palmer), can offer teachers – and readers – a range of viewpoints to analyse periods of history.
This links nicely to EmpathyLab's 'Human Discoveries' activity which asks children to spend time listening to family members, friends or neighbours and discover more about their lives. Children could share a secret ambition, or learn about their parent/carer's childhood. 
One of the ideas suggested in the 2022 Empathy Day Toolkit is to go for an Empathy Walk in the local community. This could work beautifully alongside any unit of work based around the local area.
After returning, the children can discuss what they've seen; the effect of litter on the local environment, a couple deep in conversation on a bench, or a parent enjoying time with their young child in the park. This can even be adapted to create an 'Empathy Map' of the local area.
Empathy Resolutions are something that only take a few minutes to write, but the impact can be enormous. Every Empathy Day, across the whole school, we ask our children to write down one way that they will try to be more empathetic in the future.
Previous examples have included not judging people that they don't know or trying to understand people better when they're being annoying. These are then shared in a whole-school display and referred to again during Empathy Reflection Month (November), where we share how well we think we've done.
Books
When selecting a class book to read together, the latest EmpathyLab collection, a range of 60 expertly selected books for 4–16s, is always full of powerful recommendations.
This year we've already enjoyed A Street Dog Named Pup by Gill Lewis, The Last Bear by Hannah Gold, Valerie Bloom's poetry collection Stars with Flaming Tails, and picture books The Invisible by Tom Percival and Nen and the Lonely Fisherman by Ian Eagleton and James Mayhew.
Because the writing in all the books is so rich, with a really clear empathy focus, conversations and discussions while reading evolve almost organically. The talk is very much based around the characters in the text, how we empathise with them and how we would behave if facing similar situations.
Many of the conversations lead into the children wanting to engage in social action based around themes of the book, which is one of EmpathyLab's goals.
In The Last Bear, a polar bear is stranded on an island due to climate change; many of them went home and talked with their families about climate change and a group of them went to ask the headteacher whether he thought the school was doing enough to reduce its carbon footprint.
This led to making some simple changes, such as introducing light and board monitors in each class. Because the push came from the children, it gave them an extra sense of empowerment and ownership over the situation.
What is Empathy Day?
The theme of this year's Empathy Day is 'Empathy, Our Human Superpower. Find out more at empathylab.uk
More activity ideas for Empathy Day
Other ways to get involved include harnessing authors' and illustrators' power to inspire. A dazzling array, including Children's Laureate Cressida Cowell, Jacqueline Wilson, Michael Morpurgo, Rob Biddulph, Elle McNicoll and Bali Rai, will be modelling challenge activities in an online festival which can be streamed into schools and homes on 9 June at empathylab.uk/empathy-day-LIVE-2022
Finally, in the run-up to the day, watch the free flagship debate, the Empathy Conversation, online on Wednesday 25 May. Top psychologists and award-winning authors, Lemn Sissay, Katherine Rundell and Manjeet Mann will be exploring how books build empathy. Register at bit.ly/EmpathyConversation
Jon Biddle and Richard Charlesworth are primary teachers and judges on the Empathy Book Collection selection panel.