Black History Month activities – Best 2023 resources for KS2 and KS3
Celebrate Black History Month in October with these lessons, assemblies, recommended movies and more…

by Teachwire
Browse this list of recommended Black History Month activities to find the perfect way to cover this important event in your classroom this year…
When is Black History Month?
Black History Month takes place in October in the UK.
What is Black History Month?
In the UK, Black History Month is a national celebration that aims to promote and celebrate the contributions black people have made to society. It's also an opportunity to promote an understanding of black history more widely.
Black History Month theme 2023
This year the focus of Black History Month activities is on celebrating the exceptional achievements of black women. This is encapsulated by the theme 'Saluting our sisters'.
---
---
Black History Month activities and resources
Black History Month activities – poetry competition
This poetry competition is open to all students from primary age onwards, with separate categories for different age groups.
Pupils need to submit a poem about a pioneering black woman who has made an impact in their chosen field – whether famous or not. The deadline is 15th November 2023.
Winners will be announced on World Poetry Day and the top 32 poems will be printed in a special publication.
---
Black History Month art lesson plan
Use this KS2 art lesson to look at the life and work of Jean-Michel Basquiat, arguably the most influential Black artist of all time. Basquiat gained recognition as part of the New York graffito duo SAMO and went on to receive critical acclaim.
Children will enjoy accessing his art because it feels familiar – his drawing style is very childlike, and his work has a sense of freedom.
---
Black British History lesson plan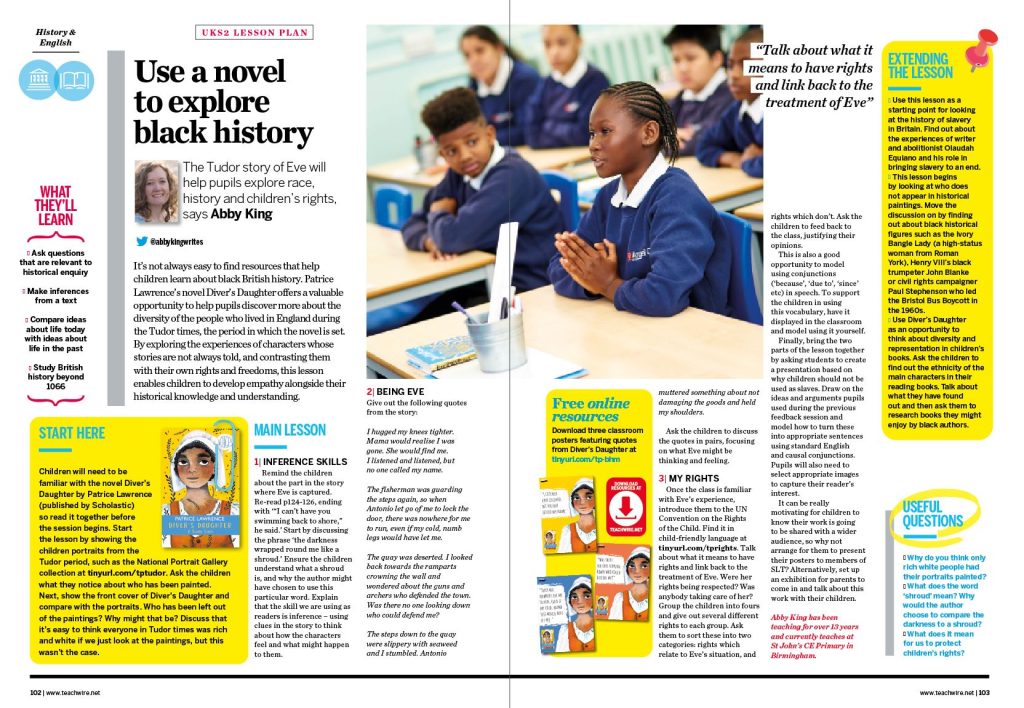 It's not always easy to find Black History Month activities that help children learn about black British history.
Patrice Lawrence's novel Diver's Daughter offers a valuable opportunity to help pupils discover more about the diversity of the people who lived in England during the Tudor times.
By exploring the experiences of characters whose stories are not always told, and contrasting them with their own rights and freedoms, this Black History Month KS2 lesson plan for schools enables children to develop empathy alongside their historical knowledge and understanding.
---
Inspirational people comprehension and writing activities packs
Teach LKS2 students about influential footballer, Marcus Rashford. This Black History Month activities pack from Plazoom covers introduces Marcus and explains how he's using his influence to campaign for political change.
It contains text and comprehension questions, a PowerPoint, discussion cards and a writing task sheet. There are similar packs for KS1 (Rosa Parks) and UKS2 (Barack Obama).
---
Inspirational posters art activity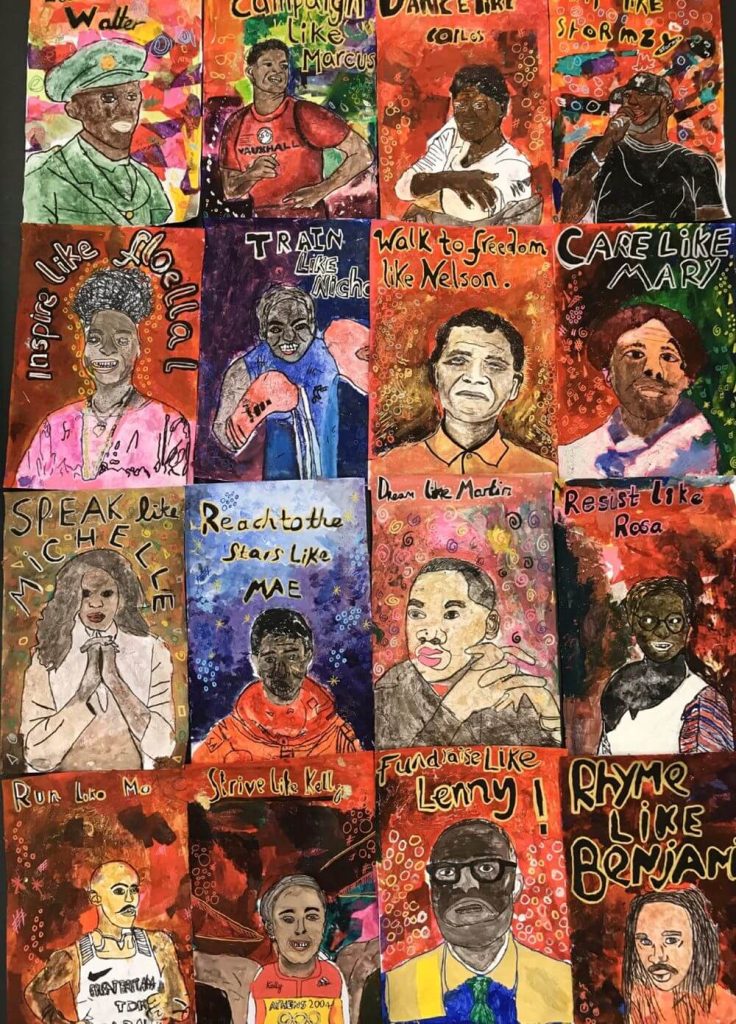 This KS2 art idea involves children working together to produce inspirational portraits of significant people. The posters make an inspiring display when placed together.
---
Empire Windrush lesson plan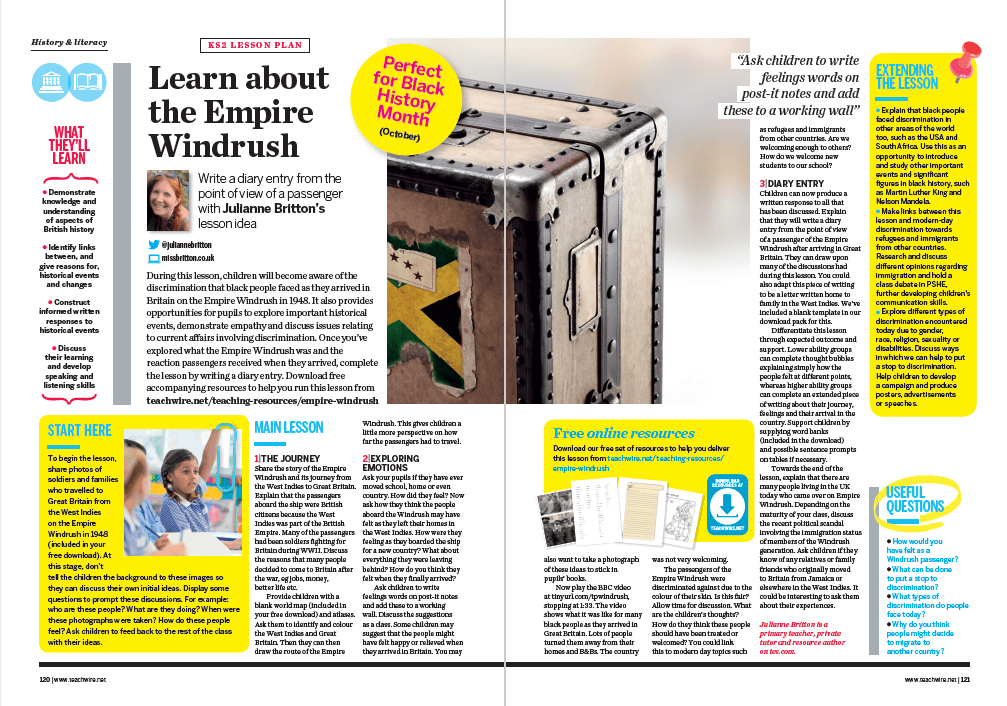 During this KS2 Black history lesson, children will become aware of the discrimination that black people faced as they arrived in Britain on the Empire Windrush in 1948.
It also provides opportunities for pupils to explore important historical events, demonstrate empathy and discuss issues relating to current affairs involving discrimination.
Once you've explored what the Empire Windrush was and the reaction passengers received when they arrived, complete the lesson by writing a diary entry.
The lesson plan and all accompanying resources are included in this download.
---
Books for topics – Look Up!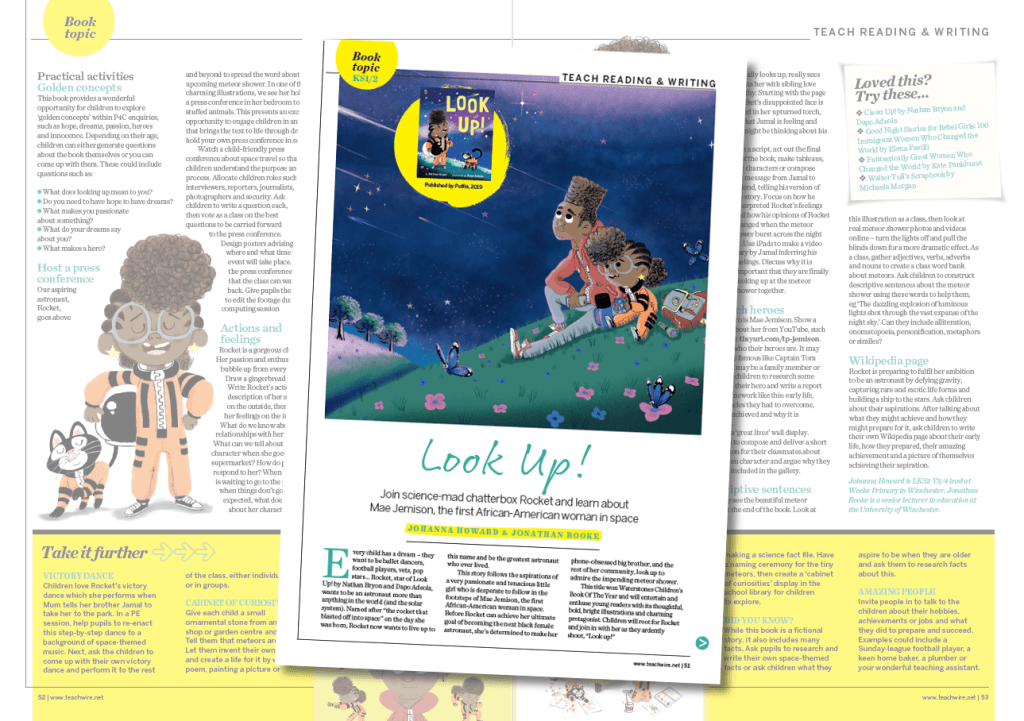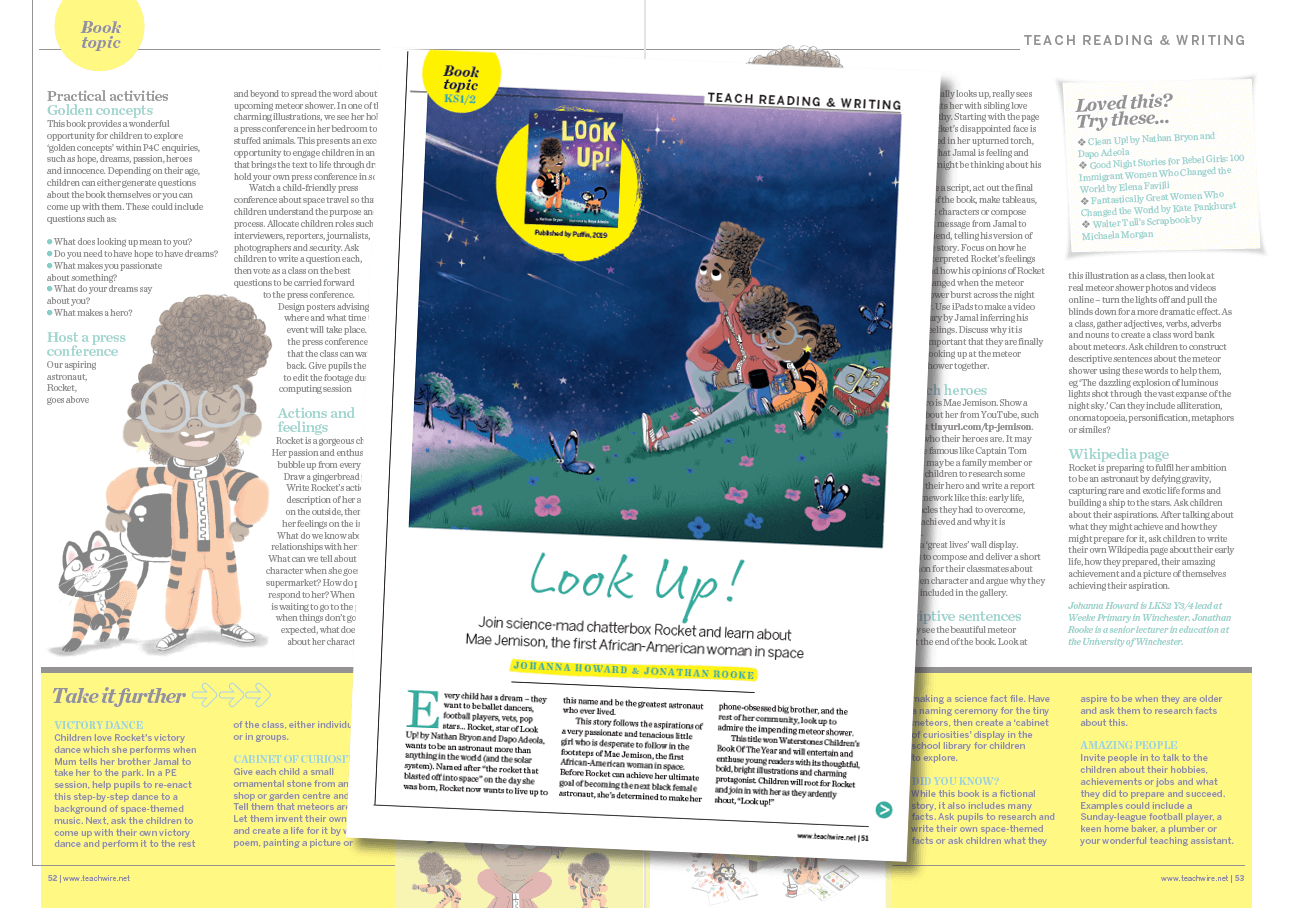 Join science-mad chatterbox Rocket and learn about Mae Jemison, the first African-American woman in space, with this KS1/2 Black history book topic.
Every child has a dream – they want to be ballet dancers, football players, vets, pop stars. Rocket, star of Look Up! by Nathan Bryon and Dapo Adeola, wants to be an astronaut more than anything in the world (and the solar system).
This story follows the aspirations of a very passionate and tenacious little girl who is desperate to follow in the footsteps of Mae Jemison, the first African-American woman in space.
This title won Waterstones Children's Book Of The Year and will entertain and enthuse young readers with its thoughtful, bold, bright illustrations and charming protagonist.
---
Floella Benjamin drama lesson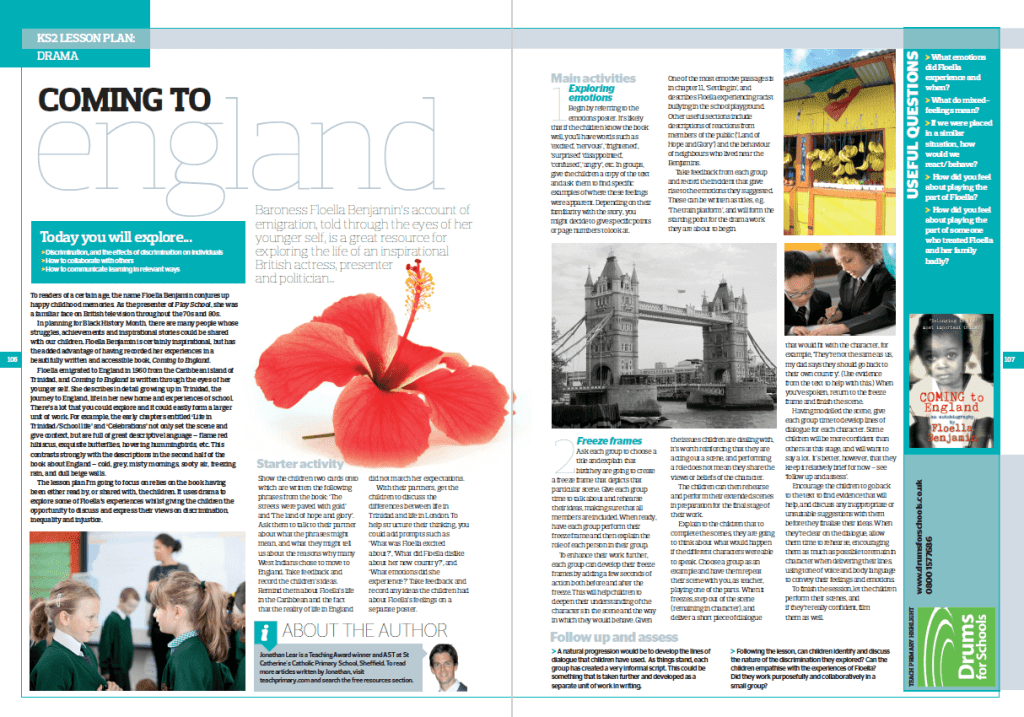 When planning your Black History Month activities, there are many people whose struggles, achievements and inspirational stories could be shared with our children.
Floella Benjamin is certainly inspirational, but has the added advantage of having recorded her experiences in a beautifully written and accessible book, Coming to England.
This KS2 Black history drama lesson plan uses drama to explore some of Floella's experiences, while giving the children the opportunity to discuss and express their views on discrimination, inequality and injustice.
---
Schools resource pack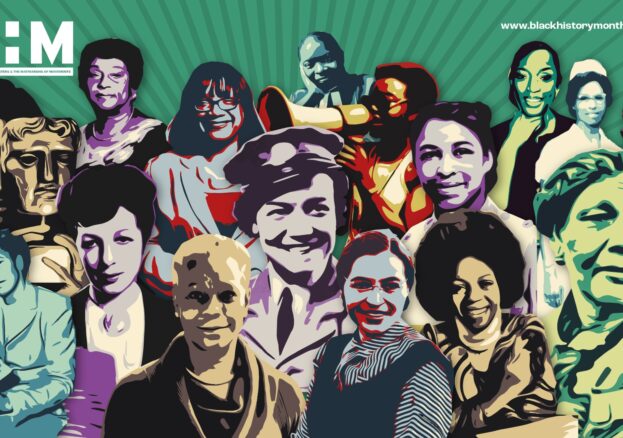 This Black History Month schools resource pack 2023 costs £54.50 and contains:
Black History Month posters
Assembly notes
Lesson plans
Supporter logos, artwork and more
---
The importance of Black History Month assembly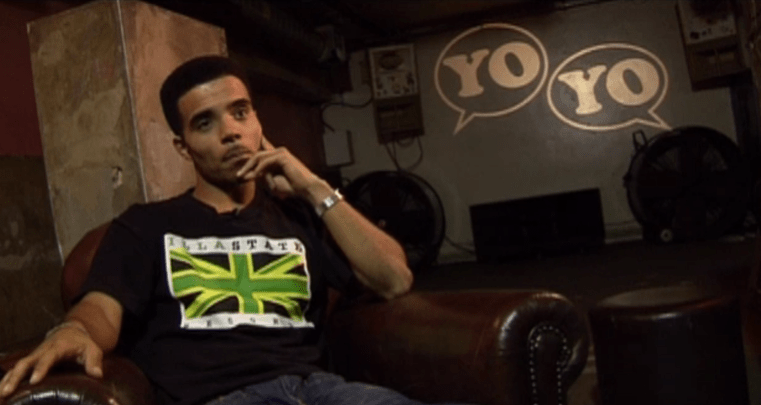 This Black History assembly from TrueTube is designed to celebrate (and discuss) the event. You can download the assembly plan which includes links to include related videos.
---
Black History Month magazine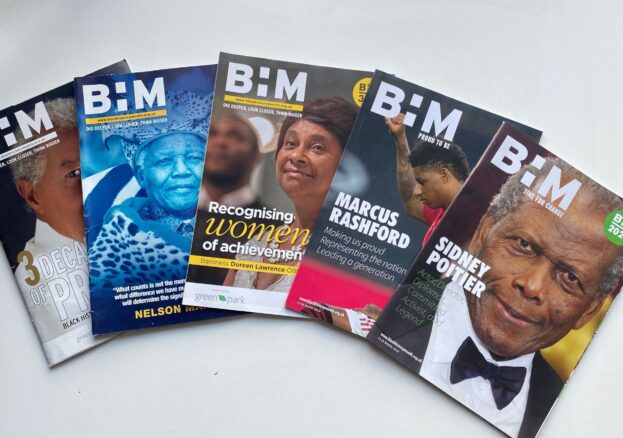 The 2023 edition of Black History Month Magazine will features a wide range of writers, from sportspeople and entertainers to educators and businesspeople, all talking about how to elevate black people and be an ally.
Find out how you can get this year's edition and read older editions.
---
Empire Windrush education resources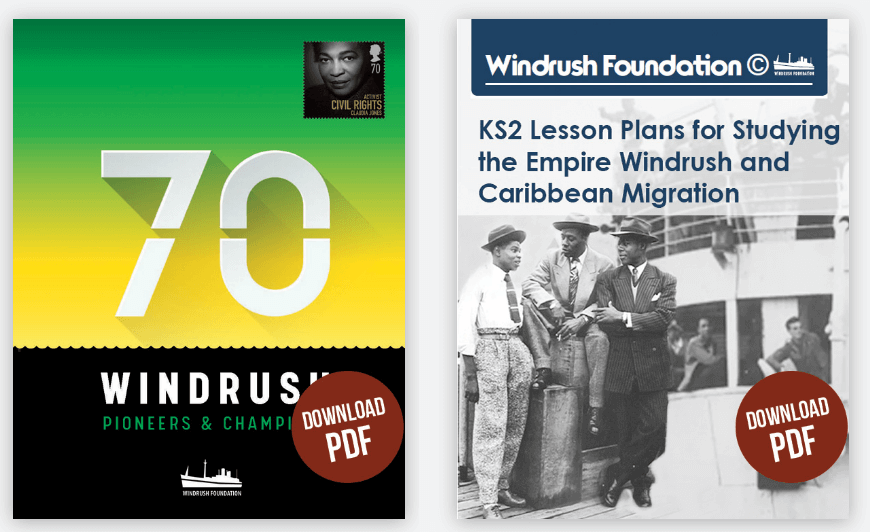 These two massive Empire Windrush education resources, published by Windrush Foundation, include more than 200 pages of information, activities, photographs and data for students, teachers, parents, guardians and anyone keen to know some of the interesting post-war stories of Caribbean people in the UK.
---
Into Film recommended movies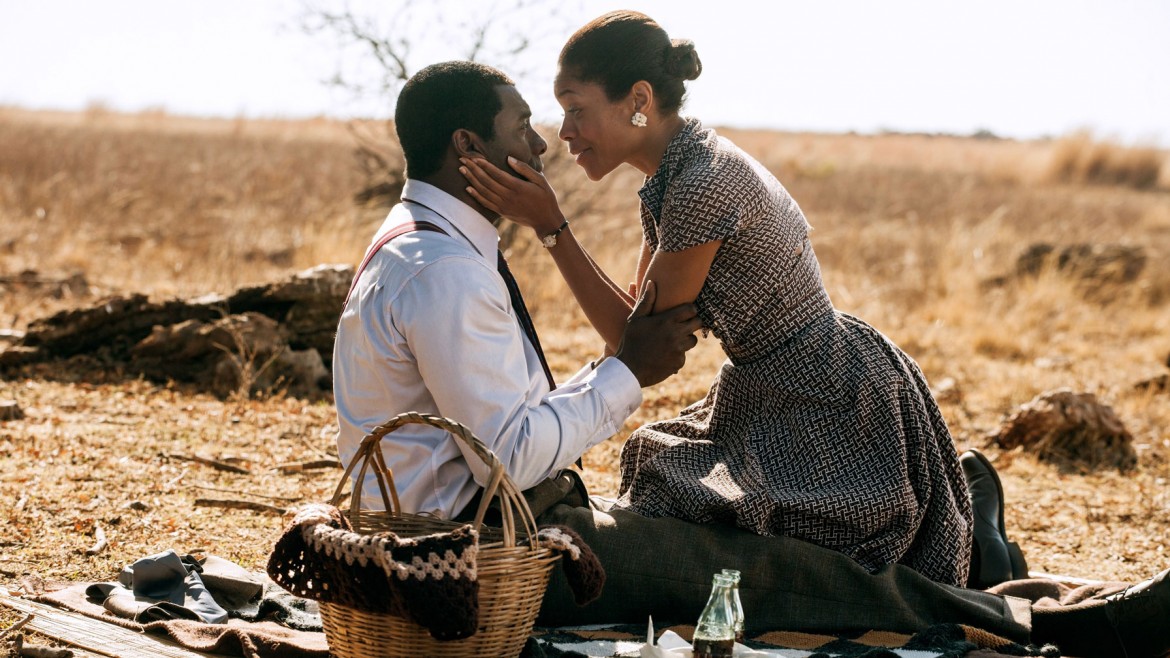 As per usual, Into Film has you covered with topic-related films and accompanying teaching resources.
This list ranges from films like The Princess and the Frog for young students to the seminal To Kill a Mockingbird and the harrowing 12 Years a Slave.
Many come with film guides for teachers or related resources to help teach children in your classroom.
---
Influential Black Britons illustrated book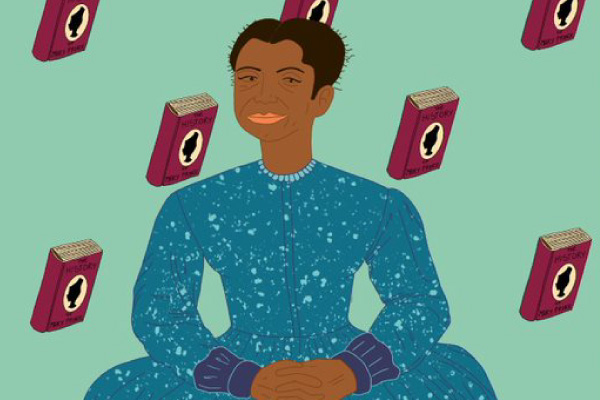 This resource from UK Parliament contains stories of influential black Britons who have impacted UK laws and equal rights. Use it to embed stories of important black Britons across your KS1 and KS2 curriculum.
---
Black history timeline of resources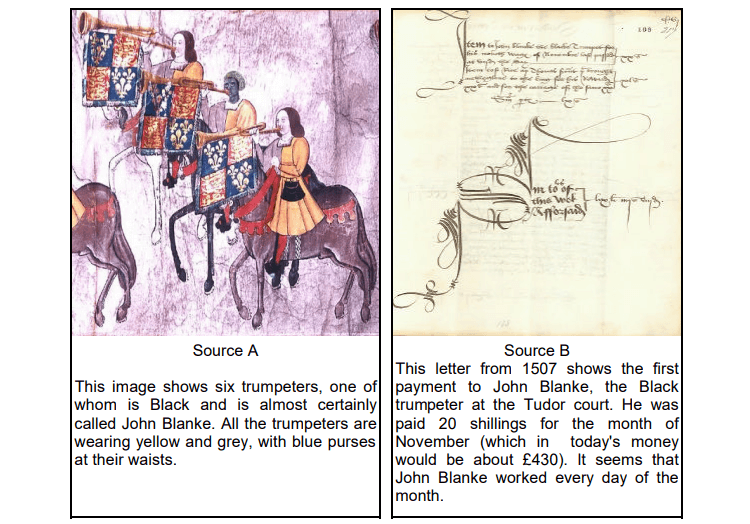 At Black History 4 Schools you'll find a whole list of links to useful resources all separated into historic sections:
Black presence in Tudor times
Transatlantic Slave Trade and Abolition of slavery
Black presence in the 18th, 19th and 20th century
---
Black British history lessons with Professor David Olusoga
With only 8% of people reporting ever learning about the colonisation of Africa in schools, resource website iChild has partnered with Professor David Olusoga and his sister Dr Yinka Olusoga to create resources focuses on black history as an integral part of British history, not an add-on.
It's part of the Captivating Classrooms collection, which features more than 250 digital resource units. The resources include editable PowerPoints, teacher notes, worksheets, keyword flashcards, posters and certificates. Find out more about subscribing.
Read more about David Olusoga's schooldays and the racism he endured.
---
Black history in the army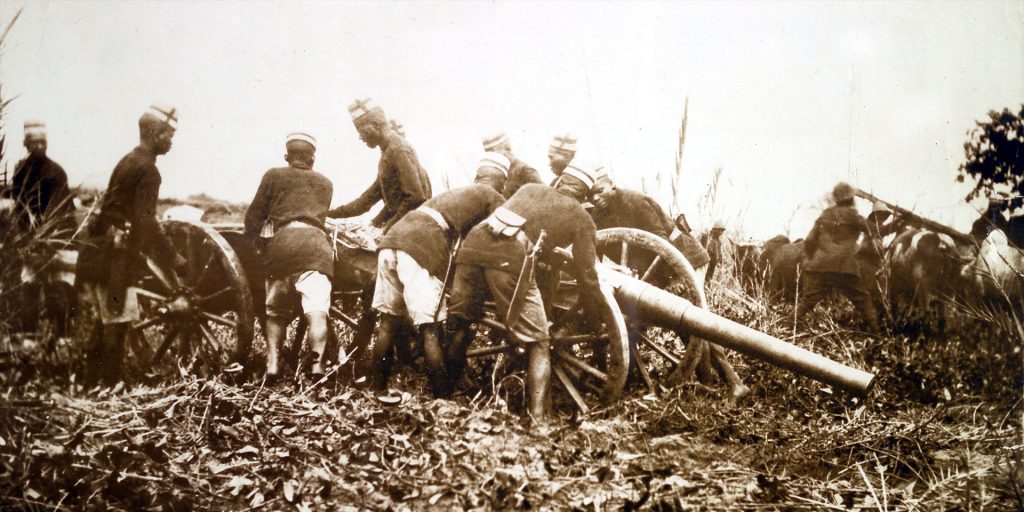 The National Army Museum has created source packs and teacher notes with suggested activities) to highlight black history and support an inclusive curriculum. Students will learn about:
The origins of African and Caribbean soldiers in the Army
Conflict and resistance within the British Empire in Africa
The contributions of black men and women to Britain's efforts in the First and Second World Wars
---
Whose history should we teach?
Events over the last few years have highlighted the need for school history lessons to adopt a much wider, more global perspective, says history teacher Gemma Hargraves…
As monuments fell across the world in 2020, some of us felt compelled to ask – are our young people seeing themselves and their cultures reflected in the history curriculum? And does it matter?
The answer to the first question remains unclear. Many schools have made great strides in recent years to make their history curricula more diverse and representative. As for the second question, the answer is an emphatic 'yes'. It matters.
Not just symbolically, but because the inclusion of world history, and the histories of groups previously overlooked in the curriculum, will make our subject richer, and enable us to tell a fuller story, in bright technicolour.
This discussion isn't about tokenism, but rather how to make a rigorous and just curriculum fit for purpose in our globalised world.
I don't intend to suggest any distinct routes to curriculum reform here – but I do believe that it's worth exploring further the issues around whose history is being taught and how.
Regimes and racism
From the killing of George Floyd to the storming of the Capitol building, international events over the last few years have prompted us to think again about the content of the lessons we teach.
One can't ignore the work of the National Trust's fantastic Colonial Countryside project, the beginnings of Joe Biden's presidency and the wonderful poem from Amanda Gorman that she read at the inauguration: "Somehow we've weathered and witnessed a nation that isn't broken, but simply unfinished."
As Sarah Maza argues in Thinking About History, history changes all the time because it's driven by the concerns of the present. She observes that history can be described as "What the present needs to know about the past". And in this particular present, we've seen efforts at toppling monuments worldwide.
Statues topped
Protestors damaged statues of Christopher Columbus in Boston, Minnesota and Virginia. A statue of Andrew Jackson located near the White House survived an attempt by protestors to pull it down in June 2020.
Jackson served as the seventh US president from 1829 to 1837, owned slaves and enacted policies that forced Native Americans from their land, resulting in 15,000 deaths.
Closer to home, authorities removed statues of Leopold II of Belgium from locations near Brussels and a public square in Antwerp.
Almost 85,000 people signed a petition calling for the removal of all statues of Leopold from Belgium, as the country continues to grapple with its colonial past.
Leopold's forces seized Congo in the late 19th century and ran an exploitative regime that led to the deaths of as many as 10 million Africans.
For decades, teachers have barely taught colonial history in Belgium. You can still find the famous (and racist) cartoon book Tintin in the Congo in many Belgian classrooms.
In June 2020, however, Belgium's education minister announced that the country's secondary schools would teach colonial history from 2021.
Colonial past
Britain was forced to confront its own colonial past when protesters forcibly removed a statue of the slave trader Edward Colston and threw it into Bristol Harbour. Colston transported at least 80,000 people from West Africa to the Caribbean, almost 20,000 of whom died on the voyages.
The statue was eventually retrieved, though not restored to its former location. Since then, debate has continued to rage around those schools and streets that bear his name.
Two days after Colston's literal downfall, local authorities removed a statue of Robert Milligan outside of the Museum of London Docklands. He too was a slave trader. By the time of his death in 1809, he owned two sugar plantations and 526 slaves in Jamaica.
In January 2021 we saw the government's response to these protests. Communities minister Robert Jenrick announced plans to change the law in to protect historic monuments and ensure "We don't repeat the errors of previous generations."
Representative history
Are we, as Chris Husbands argues in What is History Teaching?, as concerned with concepts of humanity and inhumanity as we are with evidence and change? For that may fundamentally alter the nature and purpose of history in schools, regardless of whose it is.
An understanding of the current discussion around statues may appeal to those drawn more to the humanity and inhumanity part of that equation. Or it might appeal to those drawn more to evidence and change. However, the concept of the former doesn't fit as neatly into exam board specifications as the latter.
More recently, monuments erected to Churchill and Nelson have come in for especially heavy criticism. But there's one thing I'd take from both men before their statues are potentially destroyed, moved, contextualised or forgotten.
220 years ago, Nelson stated that "The boldest measures are the safest," with Churchill later using the same phrase himself. Perhaps sound and timely advice with respect to our history curriculum planning. If the question we're asking is 'Whose history?', well – we must be bold.
We must acknowledge, for instance, that Black British history is all our history. Our present day UK is one shaped by immigration, even prior to the Empire Windrush. More than one in five British people have a disability. We have evidence of homosexuality as far back as Roman times.
"If the question we're asking is 'Whose history?', well – we must be bold"
We need to realise that diverse history is representative history. We must be global, not parochial; ambitious, not conservative. Curious, not close-minded.
Warts and all
Our globalised experiences show just how interconnected the people of the world now are. Though our historical knowledge should remind us that this isn't new.
Global histories may now have the potential to edge out national narratives. With limited teaching time available in schools, we must make choices.
One can't claim to teach the history of every possible group in school; to attempt to do so would be superficial, misleading and lead to an incoherent history curriculum.
"One can't claim to teach the history of every possible group in school"
Still, as Husbands argues, pupils' ideas of the past are linked to ideas they already have regarding human motivation. This works alongside various ideas and experiences that they're exposed to beyond the school gates. Local history has its place too.
We can perhaps take inspiration from books like The House by the Lake (Thomas Harding) or House of Glass (Hadley Freeman), and broaden our timeframes to more of a breadth study, albeit while shining a spotlight on certain individuals, stories and evidence.
Or we could add some of Miranda Kaufmann's Black Tudors to the established Tudors unit – a 'slot-in', as some schools are currently doing to rapidly diversify their existing units. But we must then build to do more, and do better.
Complex past
One may well agree with Jenrick when he said "It is our privilege in this country to have inherited a deep, rich, fascinating and, yes, often complex past. We are mature enough as a society to understand that, and to seek to pass it on – warts and all. To do otherwise would leave our history and future diminished."
Indeed, it's the duty of history teachers to teach that history, warts and all. To borrow a further line from Amanda Gorman – which could relate to the UK as much as the USA – "It's the past we step into and how we repair it."
"It's the duty of history teachers to teach that history, warts and all"
All that's left is to continue carefully pondering whose history it is that we're teaching, and after Brexit and COVID-19, whether that history can help us heal.
---
Further reading
Natives – Akala
Queer City – Peter Ackroyd
The Hill We Climb – Amanda Gorman
Brit(ish) – Afua Hirsch
What is History Teaching? – Chris Husbands
Thinking About History – Sarah Maza
Silencing the Past – Michel-Rolph Trouillot
---
Audit tool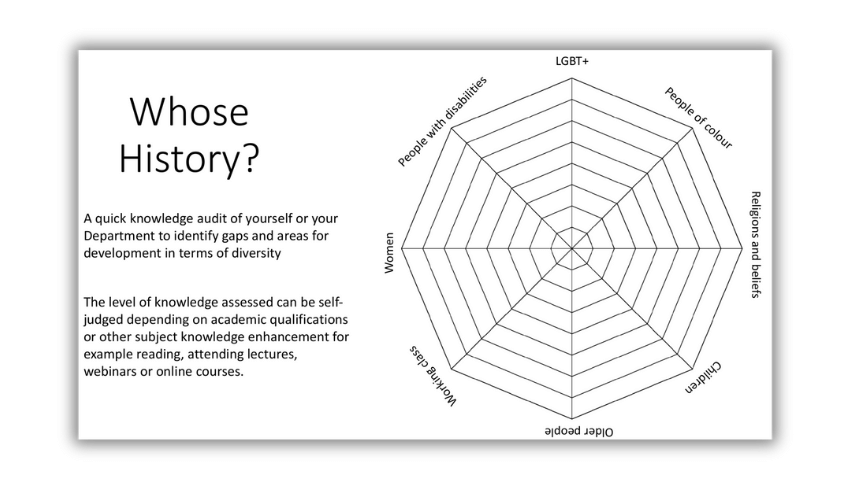 Download this audit tool to identify gaps and areas for development in your own history curriculum.
---
Gemma Hargraves is a history teacher, A Level examiner and secondary committee member of The Historical Association.