Use Nathan Bryon and Dapo Adeola's Mae Jemison book, Look Up!, to learn about the first African-American woman in space…
Every child has a dream – they want to be ballet dancers, football players, vets, pop stars. Rocket, star of Look Up!, wants to be an astronaut more than anything in the world (and the solar system).
Named after "the rocket that blasted off into space" on the day she was born, Rocket now wants to live up to this name and be the greatest astronaut who ever lived.
Mae Jemison book
This story follows the aspirations of a very passionate and tenacious little girl who is desperate to follow in the footsteps of Mae Jemison, the first African-American woman in space.
Before Rocket can achieve her ultimate goal of becoming the next black female astronaut, she's determined to make her phone-obsessed big brother, and the rest of her community, look up to admire the impending meteor shower.
This title won Waterstones Children's Book Of The Year and will entertain and enthuse young readers with its thoughtful, bold, bright illustrations and charming protagonist. Children will root for Rocket and join in with her as they ardently shout, "Look up!"
This download includes
Full PDF book topic with a range of activities
Browse more Black History Month activities and more resources for World Space Week.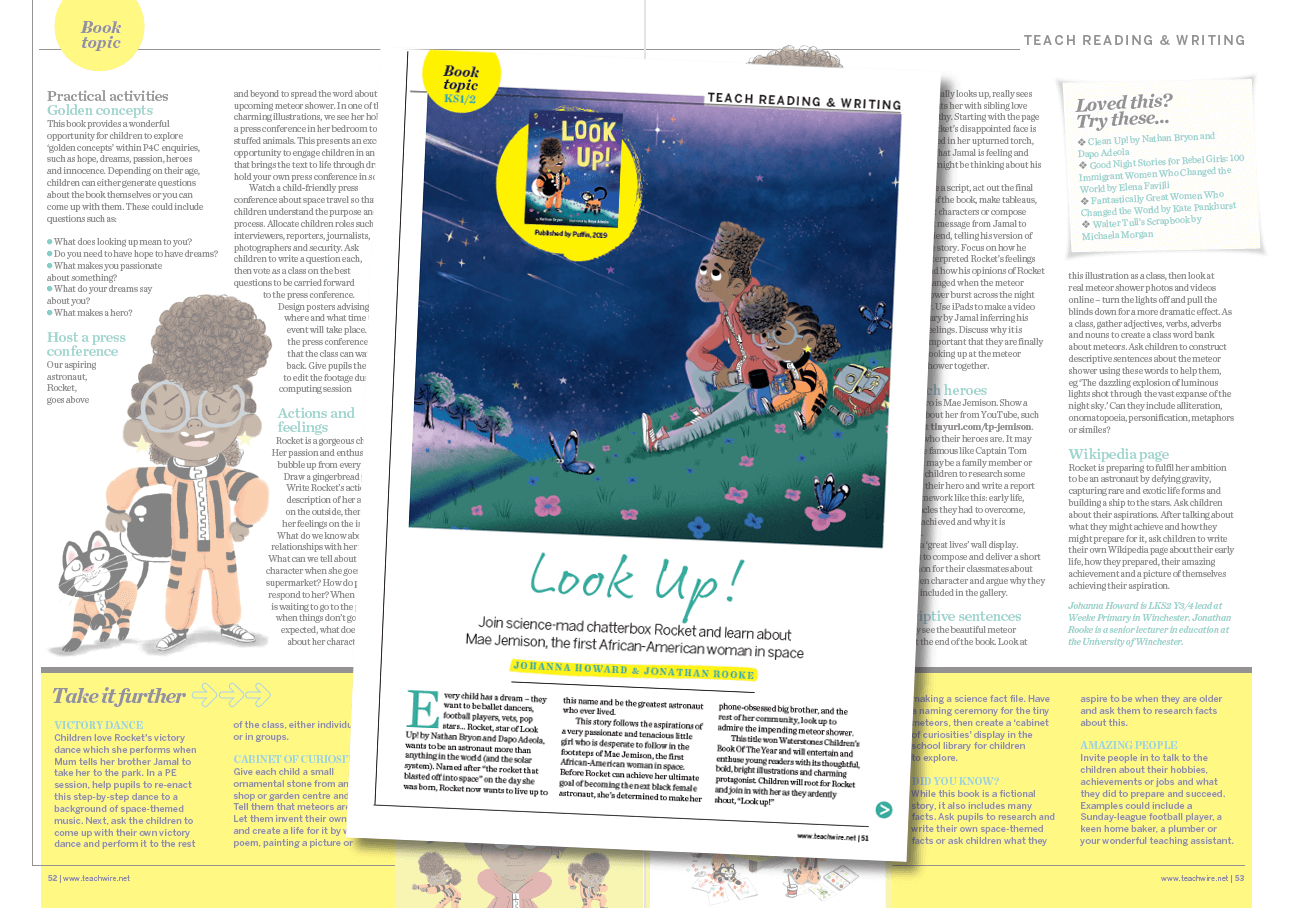 DOWNLOAD A FREE RESOURCE!
Mae Jemison book – Black history KS1/2 book topic