Anti-Bullying Week 2022 – 20+ of the best teaching resources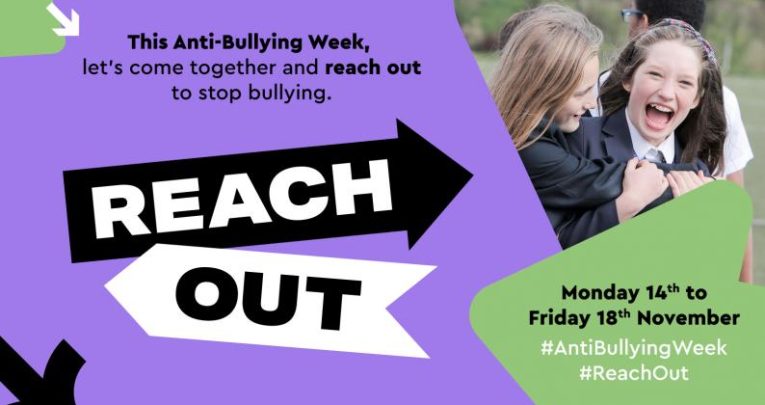 14th-18th November 2022 is Anti-Bullying Week, and this year's theme is 'Reach Out'. So get involved with this collection of excellent free resources for primary and secondary…

by Teachwire
When is Anti-Bullying Week 2022?
Anti-Bullying Week 2022 takes place between Monday 14th November and Friday 18th November.
What is the Anti-Bullying Week 2022 theme?
The theme for Anti-Bullying Week 2022 is Reach Out. Read more about this year's theme here.
---
Anti-Bullying Alliance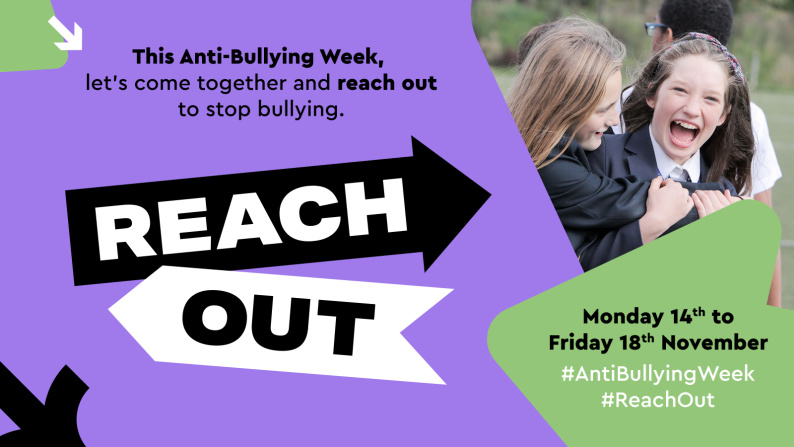 Anti-Bullying Week happens in schools across England each November, which this year is Monday 14th to Friday 18th.
The theme this year is 'Reach Out', a theme that empower teachers and children to do something positive to counter the harm and hurt that bullying causes.
Following the success of the campaign in 2021 – when 80% of schools marked the week, reaching over 7.5 million children and young people – Anti-Bullying Week will remind everyone whether it's in school, at home, in the community or online, let's reach out and show each other the support we need.
The goal of Anti-Bullying Week is to inform schools and settings, children and young people, parents and carers to know that it takes a collective responsibility to stop bullying, and the Anti-Bullying Alliance wants to create empowering, positive messages addressing the fact that when it comes to bullying.
On the Anti-Bullying Alliance website you'll find a primary school resource pack and a secondary school one.
There are also tools and advice on if you're being bullied and for parents, and much more.
Find all this at anti-bullyingalliance.org.uk/anti-bullying-week.
---
Odd Socks Day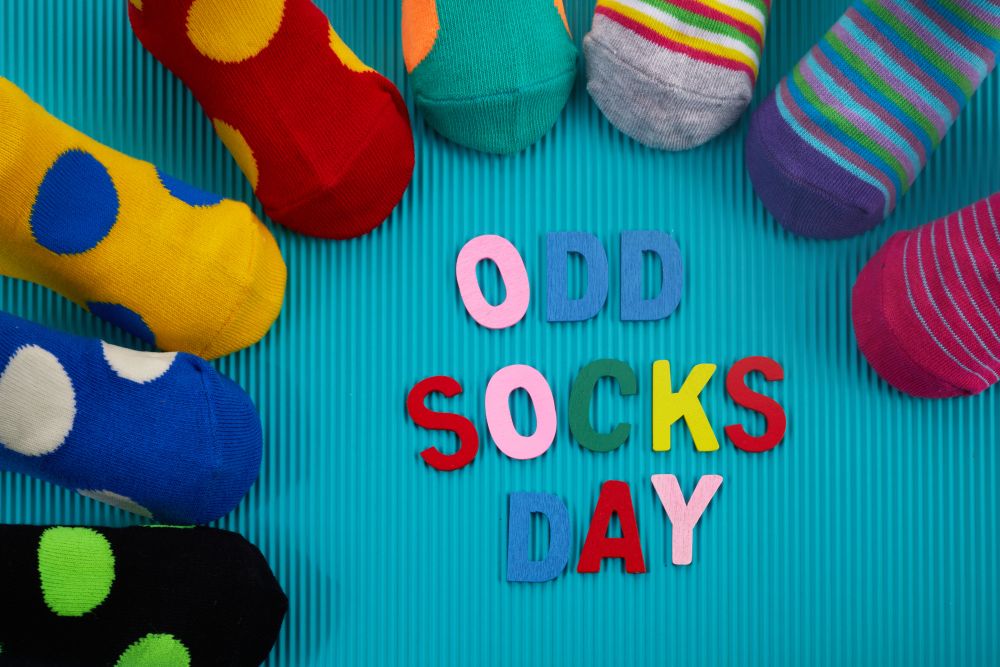 Anti-Bullying Week kicks off on Monday 14th November 2022 with Odd Socks Day, which is designed to be a fun opportunity for children to express themselves and celebrate their individuality and what makes us all unique.
All they have to do to take part is wear odd socks to school, it couldn't be simpler!
The aim is simply to help raise awareness around anti-bullying, and hopefully raise some money to help the charity.
Find out more and download resources here.
---
Odd Socks Day activities primary lesson plan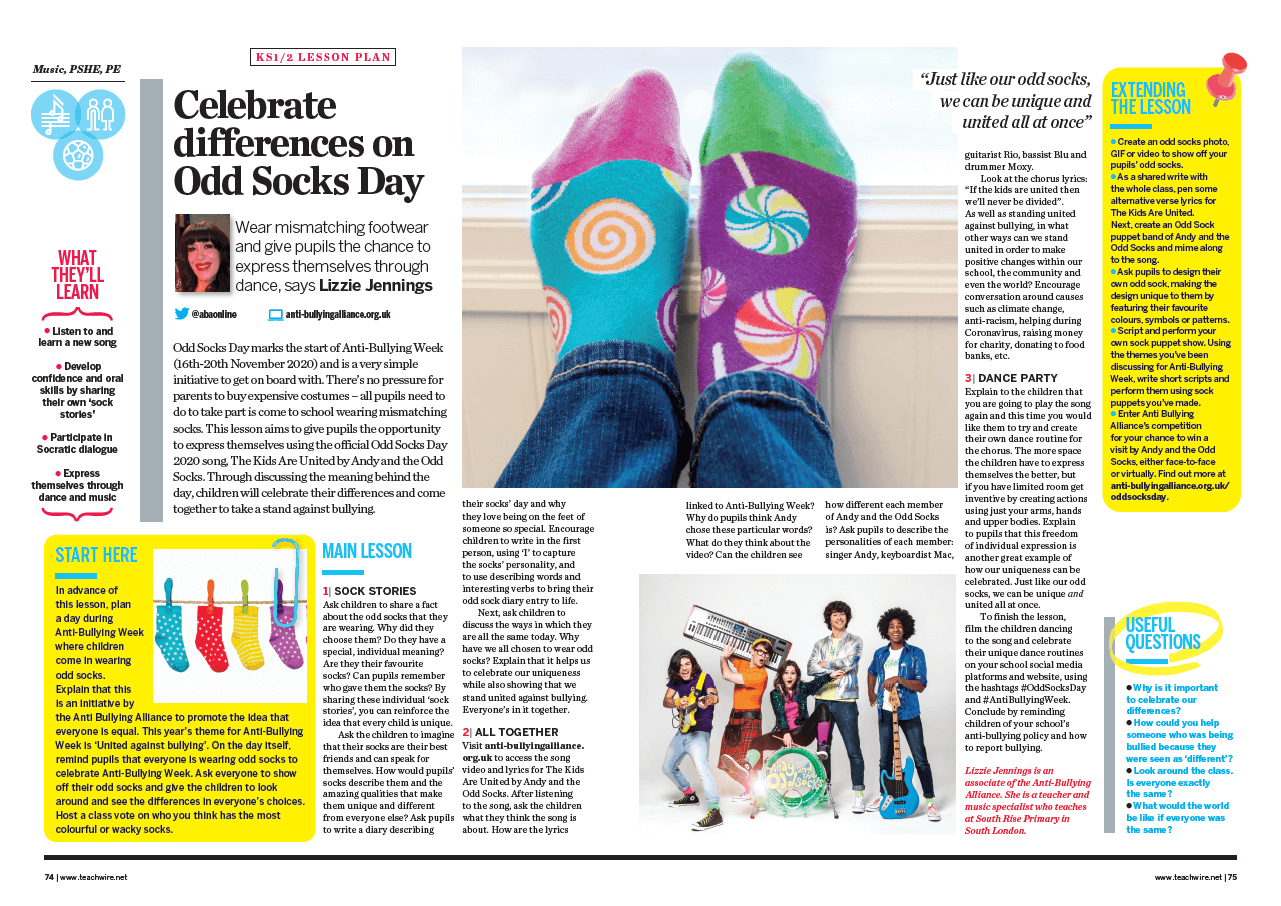 Wear your silliest, mismatching footwear and give children the chance to express themselves with these Anti-Bullying Week activities by Lizzie Jennings, associate of the Anti-Bullying Alliance. The activities are suitable for KS1 and KS2.
This Anti-Bullying Week resource focused on the official Odd Socks Day 2020 song, The Kids Are United by Andy Day's Odd Socks band.
Through discussing the meaning behind the day, children will celebrate their differences and learn the power of coming together to take a stand against bullying.
Download this free lesson plan here.
---
PSHE podcast that teaches kindness
The Rez is a sci-fi adventure for KS2 told through a podcast, comic book and game-based website. The accompanying classroom resources are accredited by the PSHE Association.
Episodes Krispy's Kaos! and Kazoo You? explore what children can do if they think their friend is being a bully.
Martha Evans, director of The Anti-Bulling Alliance, says: "Developing empathy and encouraging kindness can make a big difference when it comes to bullying, so resources that support teachers to bring this into their classroom are extremely valuable."
---
How to create an anti-bullying climate in your classroom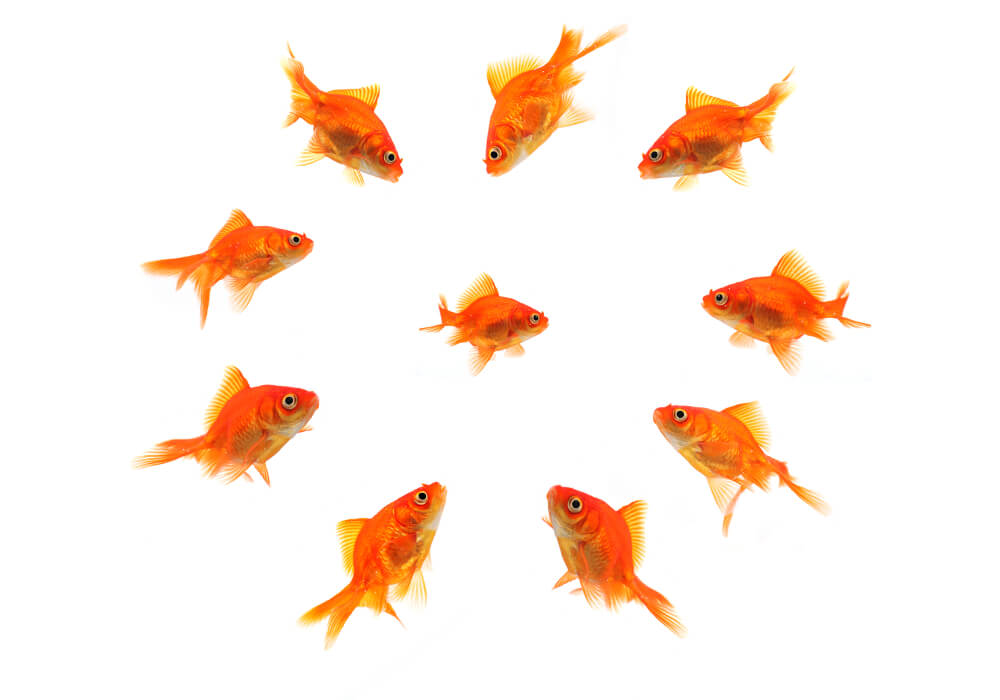 Bullying may tend to take place out of sight, but by changing a classroom's climate we can start tackling it in a meaningful way, says Holly Everett in this article.
Whilst the school she worked at had a 'zero tolerance' anti-bullying policy, there were no real concrete actions she could take, especially as the student wouldn't talk to me about what was happening.
The behaviour was taking place outside of the classroom, there was no real 'evidence' to take higher up, and even if she had spoken to SLT, she wasn't sure what they could or would have done.
Sound familiar?
Well here's what she did about it.
---
Exploring why bullying occurs lesson plan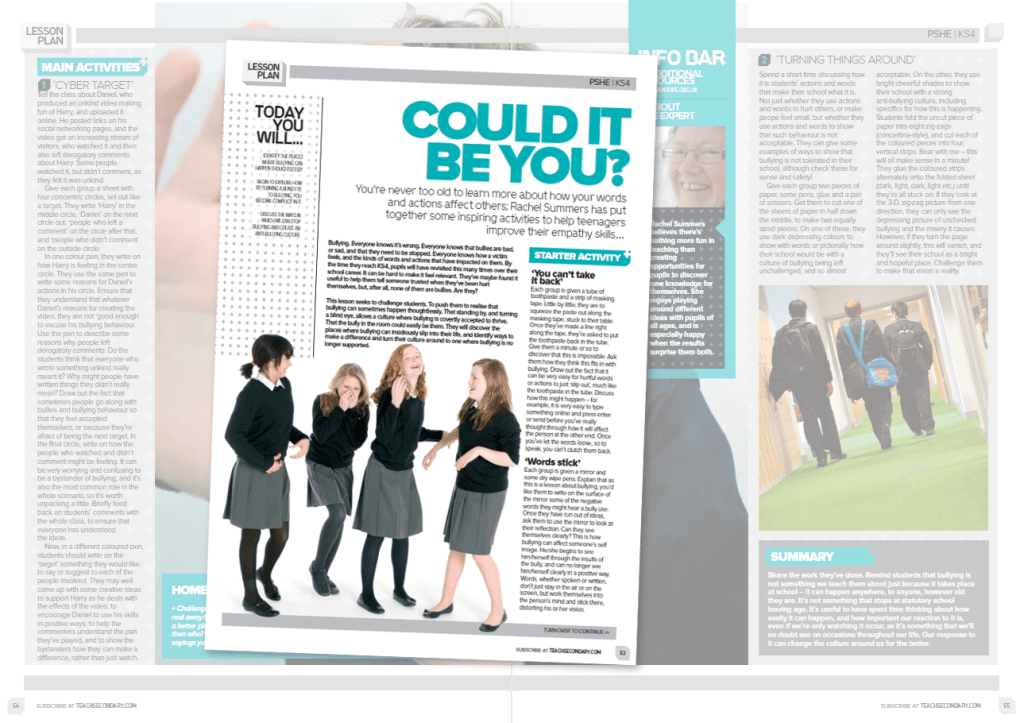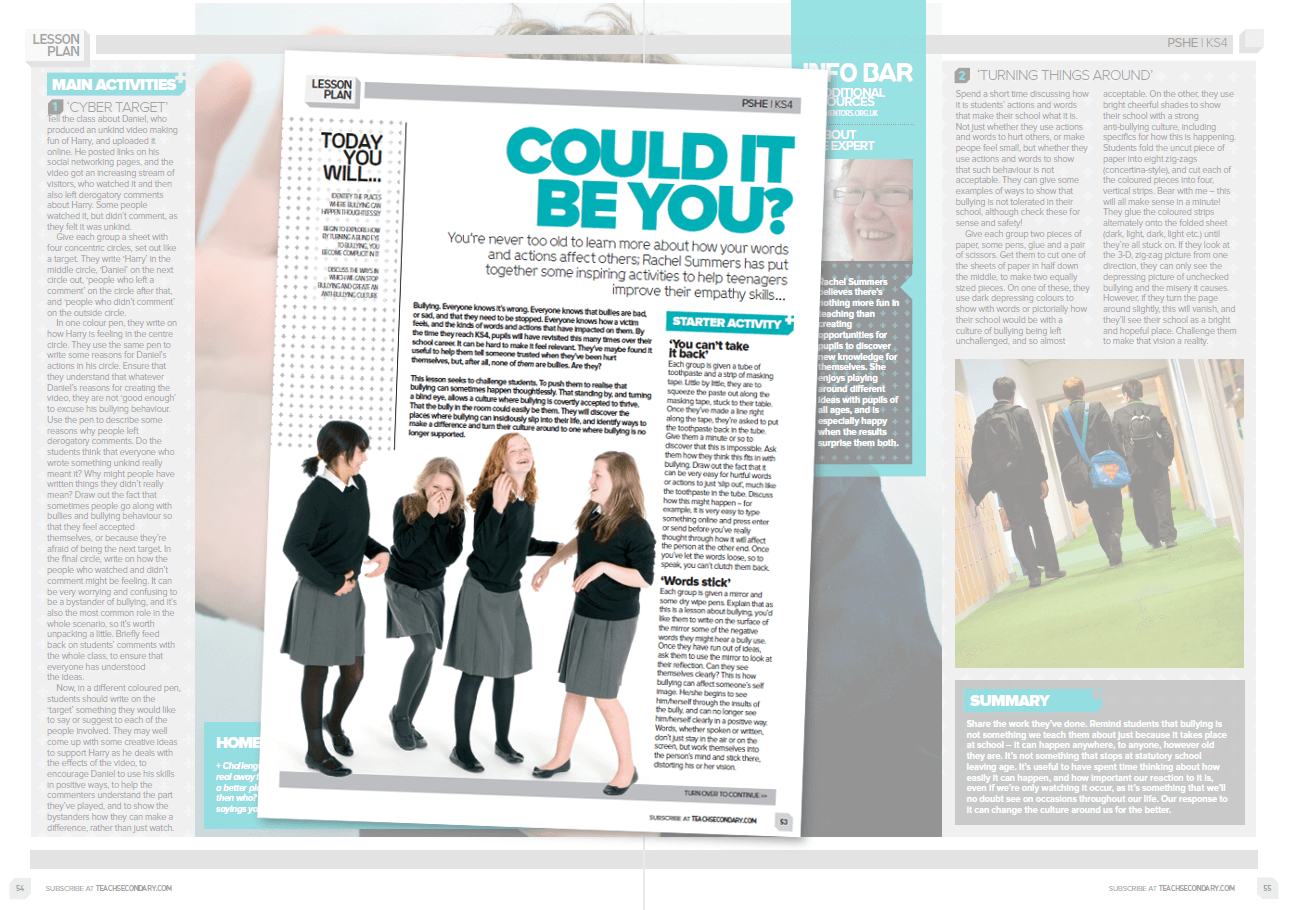 You're never too old to learn more about how your words and actions affect others; so Rachel Summers has put together some inspiring activities to help teenagers improve their empathy skills.
These include identifying the places where bullying can happen thoughtlessly, beginning to explore how by turning a blind eye to bullying, you become complicit in it, and discussing the ways in which we can stop bullying and create an anti-bullying culture.
Download this KS4 lesson here.
---
Ditch the Label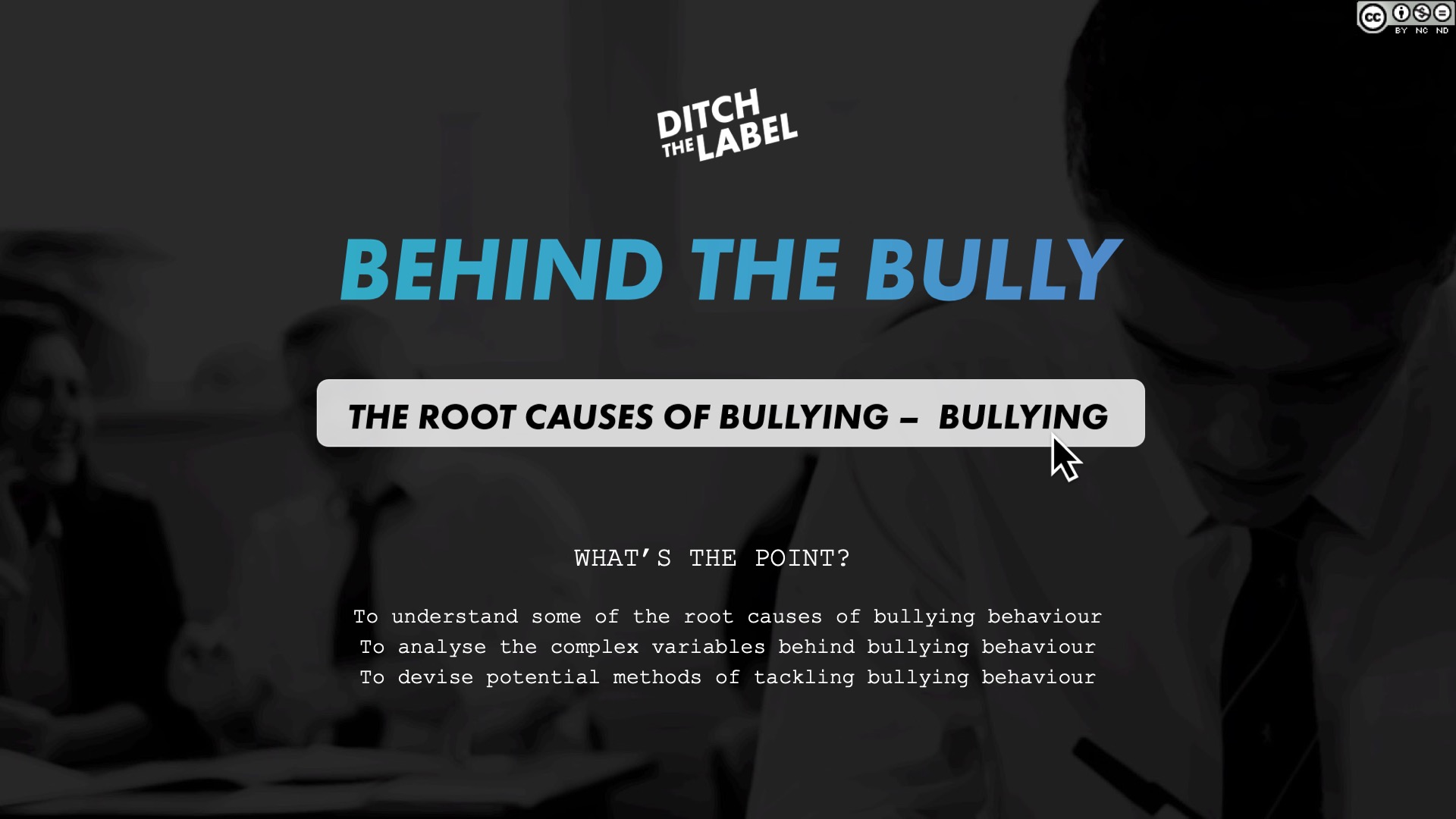 At Ditch the Label you'll find a whole host of helpful resources for teaching students aged 11-18, looking at bullying and its root causes.
There are free teaching resources addressing bullying, digital literacy and gender stereotypes, covering everything from self-esteem and social media, to bullying and bystanders, gender equality and more.
Each lesson includes detailed Teaching Guides and a student-facing PowerPoint.
Teachers can pick and choose specific lessons to teach in PSHE or tutor time, or can use the whole suite of resources to build their PSHE Curriculum over the course of several terms.
Check out all of this at ditchthelabel.org/anti-bullying-week.
---
Anti-bullying drama workshops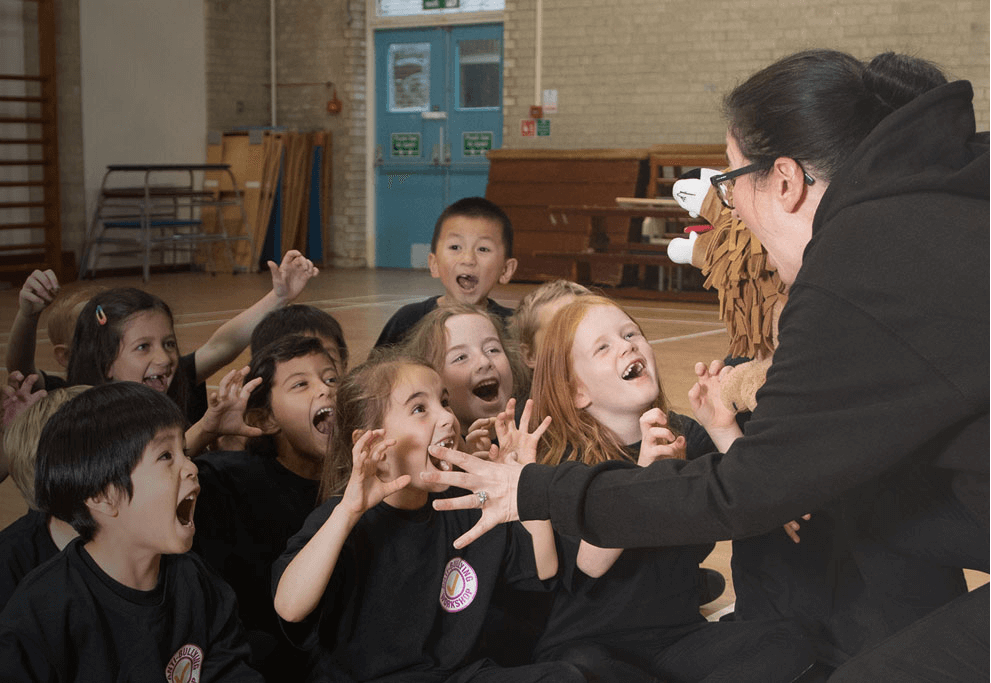 The Anti-Bullying Workshop has been delivering its programme to thousands of KS1 and KS2 children and their teachers since 2006, and offers effective strategies for helping pupils tackle bullying in all its forms.
For KS1 there is a Friendship Workshop, while for KS2 there is a selection of workshops covering different anti-bullying topics such as cyberbullying, how language can hurt and, of course, Anti-Bullying Week.
Find out more at antibullyingworkshop.co.uk.
---
Anti-Bullying on film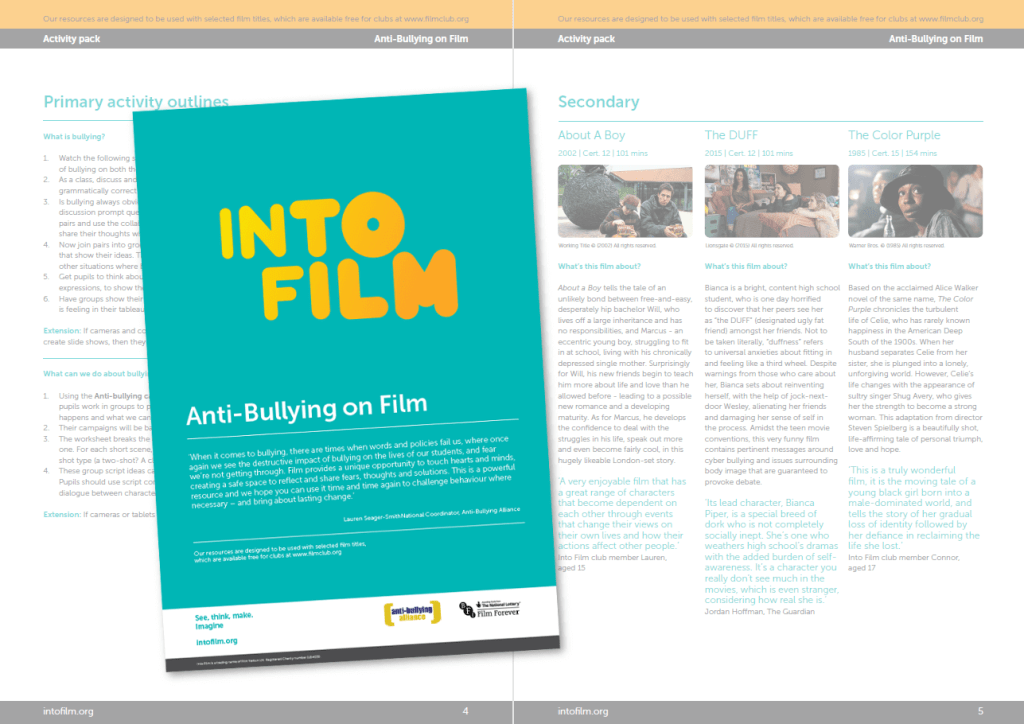 Bullying is a sensitive and complex subject. This resource has been designed to enable teachers to use the accessible and inclusive medium of film to promote discussion not only about bullying, but also about related themes such as friendship, standing up for what is right, cyberbullying and the power of groups, both positive and negative.
This download comprises a 10-page guide for teachers, containing activity ideas and accompanying worksheets for primary and secondary learners. Said activities are intended to be used in conjunction with six selected film titles, which clubs can obtain free of charge from Into Film.
---
Three films to combat bullying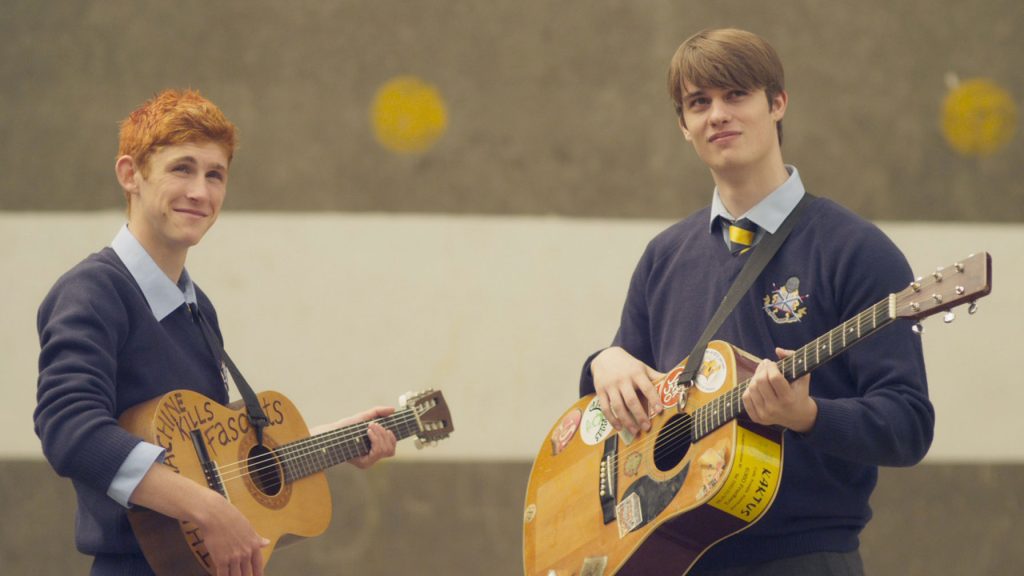 While we're on Into Film, here are three films it recommends (and many others are listed too) for exploring bullying on screen in your school, complete with questions and activities to promote discussion and encourage empathy.
---
Tackling disability-related bullying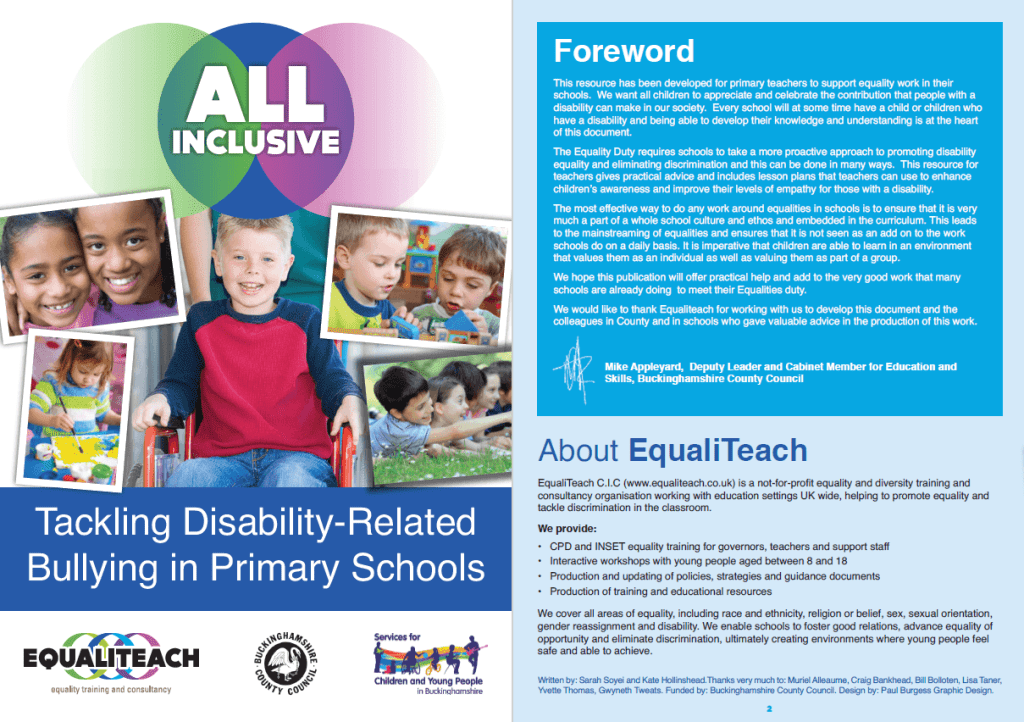 This resource has been developed for primary teachers to support equality work in their schools, so that all children can appreciate and celebrate the contribution that people with a disability can make in our society.
Every school will at some time have a child or children who have a disability and being able to develop their knowledge and understanding is at the heart of this document.
The Equality Duty requires schools to take a more proactive approach to promoting disability equality and eliminating discrimination and this can be done in many ways.
This resource for teachers gives practical advice and includes lesson plans that teachers can use to enhance children's awareness and improve their levels of empathy for those with a disability.
---
Bullying UK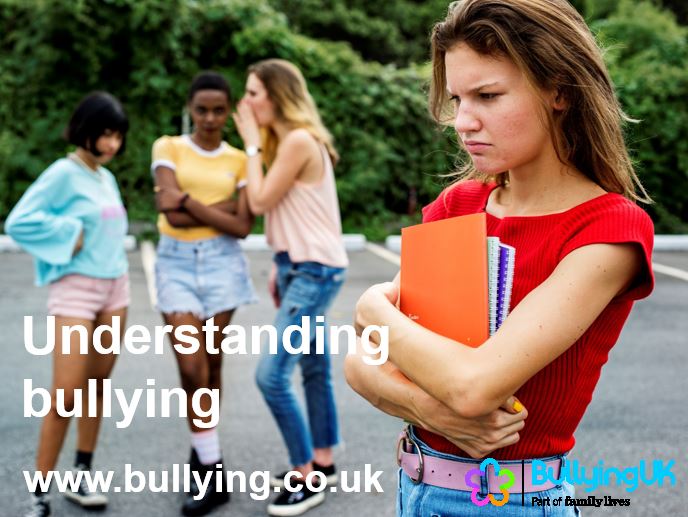 There's a whole host of free resources on the Bullying UK website, where you can download Anti-Bullying Week assembly presentations, posters, flashcards and more.
There's an advice activity, debate ideas, videos and a comic strip too.
And you can find all this here.
---
Anti-bullying videos
OpenView Education has created a series of interactive anti-bullying videos to support schools, in which your KS1 and 2 students will meet the characters of Milly and Philip.
These videos can be used to spark creative discussions with your class and are a great way of introducing topics such as:​
Choose Respect – Bullying as a behaviour choice
Bullying vs Conflict – The difference between bullying and conflict
Celebrating Difference – Learning why it's fun to have a friend who is different from us
Peer Pressure – Understanding Bullying as a group behaviour
---
BBC bullying videos
The theme of 2017's Anti-Bullying Week was 'All Different, All Equal', and the BBC created a collection of teaching resources for KS1-3 that shine a spotlight on bullying and explore difference.
There are animated versions of personal testimonies, stories about what drives someone to become a bully, one called 'Am I a Bully?' and more.
---
Describing bullies with The BFG
Talk with your class about how we can deal with bullies, then use the activities and worksheets in this KS1 and KS2 Roald Dahl lesson plan to create your own description of a bully that uses similes and metaphors to great effect.
---
We're All Wonders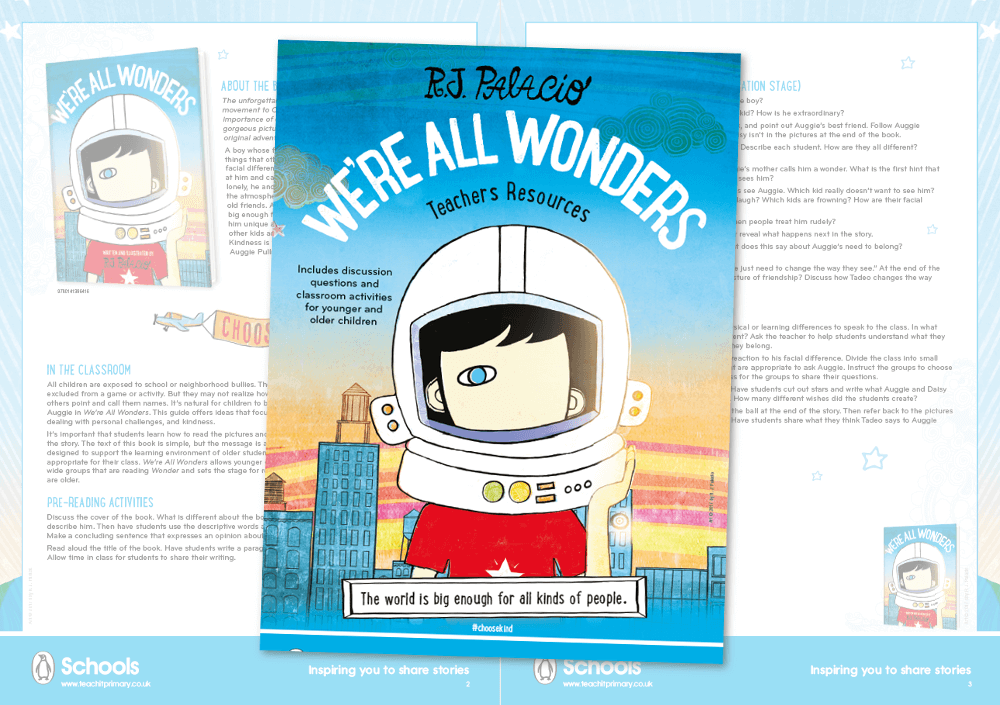 Consider themes of kindness, individual differences, dealing with personal challenges and the need to belong with this teaching and discussion guide for RJ Palacio's incredible follow up to Wonder.
The guide includes discussion questions and classroom activities for younger and older primary children, pre-reading notes and the opportunity to become a certified kind classroom.
---
Diary of a Wimpy Kid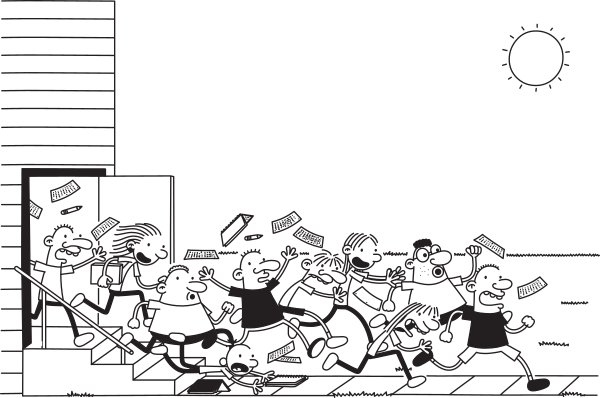 The Diary of a Wimpy Kid books are the perfect companion for reluctant readers. Their comic book format makes them accessible, they're bursting with laugh-out-loud moments and tackle important themes such as bullying and family life.
These activities will get students excited about the books while developing their literacy skills.
---
Cloud Busting by Malorie Blackman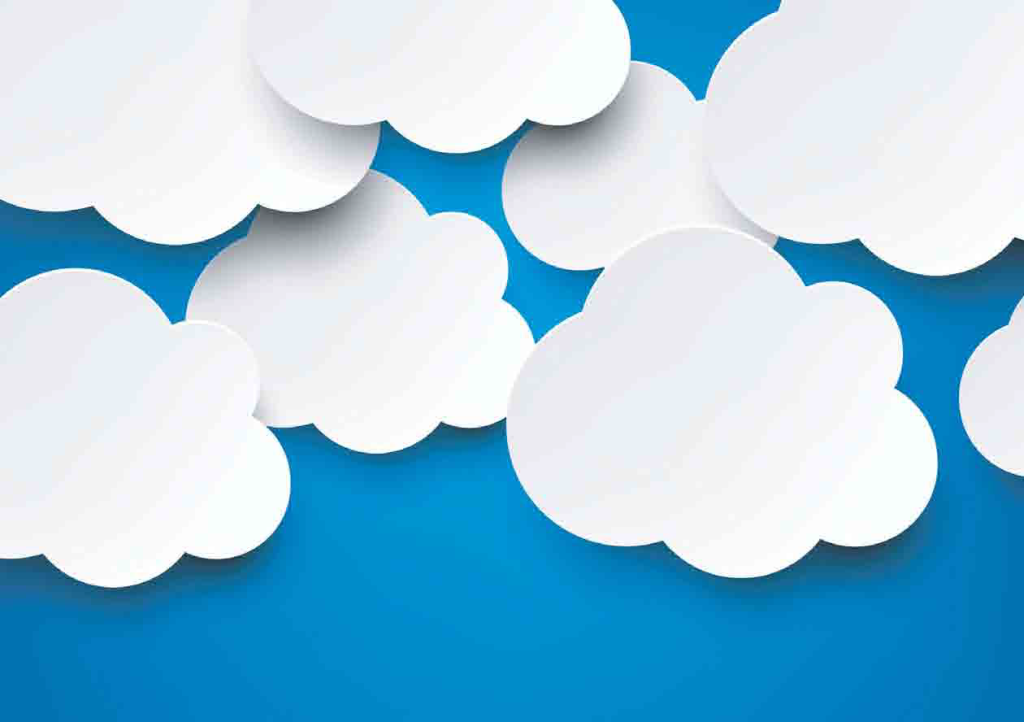 The central themes of bullying, friendship and difference are not so unusual, but the remarkable use of poetic forms, perfectly matched to the mood of each story section, has a profound effect.
Readers experience the narrator's perspective in a sensory way that is hard to imagine being achieved in any other form. Christine Chen and Lindsay Pickton's book topic helps students write emotive pieces using inspiration from the clouds. Haikus, limericks, alliteration and more are all covered.
Download this free book topic here.
---
Create a music video
Follow the lead of pupils at Amesbury School in Hindhead, Surrey, and create your own music video for Anti-Bullying Week.
This magnificent example, set to the song Brave by Sara Bareilles, features children aged 10-13 singing, as well as Peter Hannah from the original West End cast of Waitress. It's aim is to encourage children to reach out.
---
Bullied at work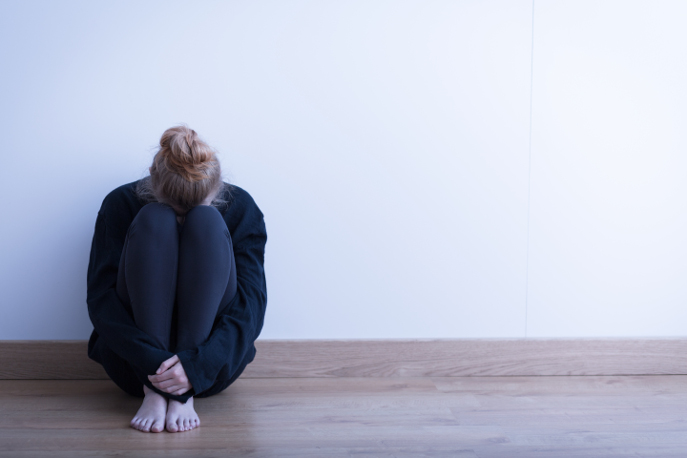 Of course, it's not just children who experience bullying in schools. Adults do too. And if teaching wasn't hard enough as it is, it can be a nightmare when a colleague is making your life a misery.
This advice article from Mary Thornton and Pat Bricheno explains that while it can feel like there's nowhere to turn, keeping your head down is often the worst thing to do.
---
Bullied by my headteacher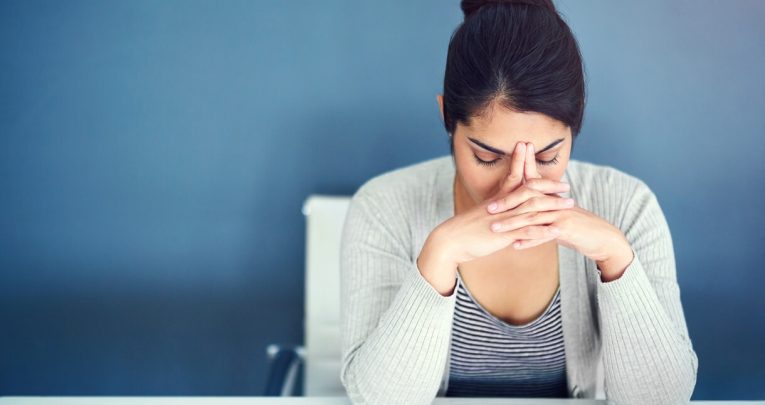 In this anonymous article, our writer reveals how their manager created a toxic culture in my school, but they were determined not to be pushed out.