PDF Anti Bullying Week lesson plan with activities for KS1/KS2
Wear your silliest, mismatching footwear and give children the chance to express themselves with these Anti Bullying Week activities by Lizzie Jennings, associate of the Anti-Bullying Alliance. The activities are suitable for KS1 and KS2…
This Anti Bullying Week resource focuses on the official Odd Socks Day 2020 song, The Kids Are United by Andy Day's Odd Socks band.
Through discussing the meaning behind the day, children will celebrate their differences and learn the power of coming together to take a stand against bullying.
When is Anti Bullying Week 2020?
Anti Bullying Week 2020 takes place between Monday 16th November and Friday 20th November.
What is the Anti Bullying Week 2020 theme?
The theme for Anti Bullying Week 2020 is United Against Bullying. Read more about this year's theme here.
What is Odd Socks Day?
Odd Socks Day takes place on the first day of Anti Bullying Week each year to help raise awareness of bullying. All you have to do to take part is wear odd socks to your school or workplace. It is designed to be a fun day that encourages people to express themselves and celebrate individuality. The Anti-Bullying Alliance suggests that participants make a £1 donation to support them to coordinate Anti Bullying Week every year, but you do not have to raise money to take part.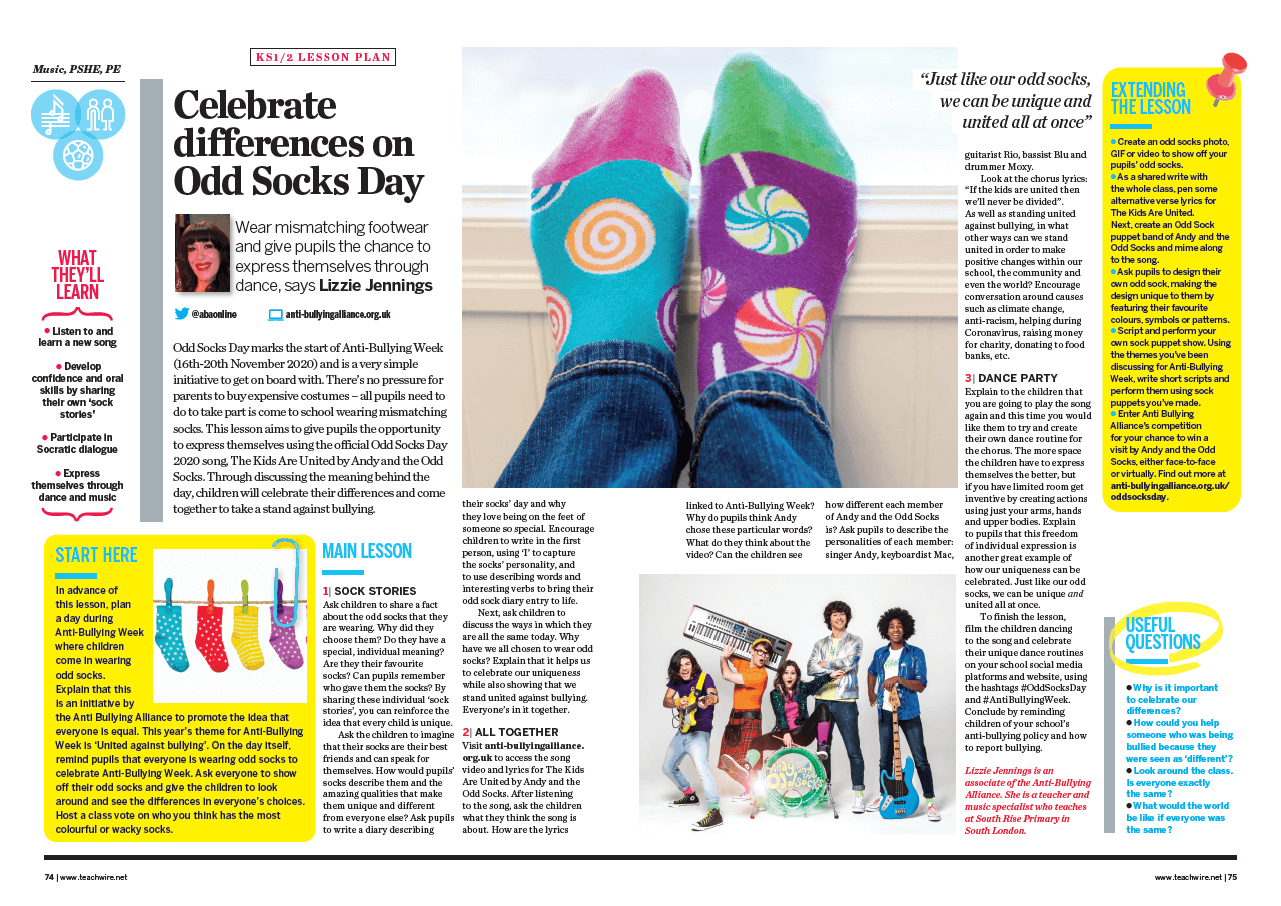 DOWNLOAD A FREE RESOURCE!
Anti Bullying Week 2020 – Odd Socks Day activities