"We Have To Let Go In The End" – Where To Draw The Line Between Personal Care And Professionalism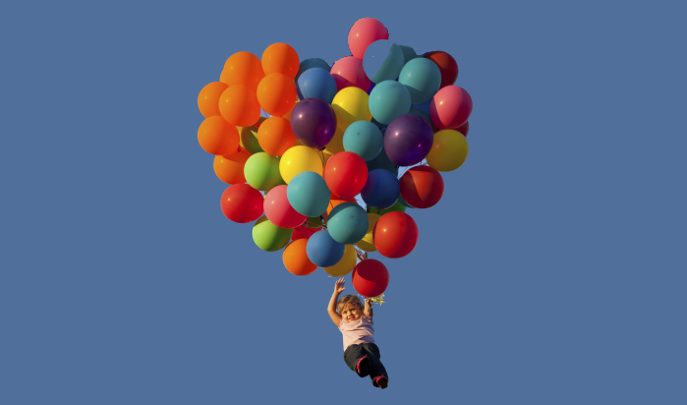 It's part of our job to become close to the children we care for, but applying common sense and remaining professional is always the order of the day
Anyone who is around young children for any length of time faces an inevitable question: "Do you want to come to my birthday party?"
Normally, the appropriate answer for a practitioner to give would be something nice and vague like, "Ooh, I'll have to see." And then hopefully, the matter will be forgotten. But last week, when asked by one of the children under my care if I fancied going along to his third birthday bash, I surprised some of my colleagues by answering, "Yes, of course!"
Alright, I know that's against the guidelines given out at most settings, but in this case it isn't as bad as it seems. I knew this child's parents even before he started at nursery and so I'm not breaking any rules. But this got me thinking about our personal relationships with the children under our care, how they develop and what crosses boundaries.
This can be a difficult subject for all involved. It is part of our jobs to be warm, affectionate and caring to the children we look after, and it's only natural that sometimes we may find ourselves getting a little too involved with our charges; we wouldn't be human if we didn't.
Let's be honest, we all have our favourites even if we know we shouldn't. Who hasn't felt a bit emotional on the day that one of our especially sweet little friends has finally headed off to primary school never to cross our path again? And, of course, it cuts both ways. There are children in every setting who charge through the door in the morning excited to see their favourite practitioner.
But tied in with issues of favouritism, professionalism and, of course, safeguarding, this can become an area of some concern. Different settings have completely different rules on what is and isn't appropriate, and sometimes practitioners are actively discouraged, or even banned from, having anything other than the minimum level of contact with a child.
I'm sure every practitioner knows the best thing to do is to keep an element of distance and remain professional at all times. But it can be tempting sometimes to cling on. When children we have cared for day after day, perhaps over the course of several years, move up to preschool, I've found myself regularly popping over to visit them in their new surrounds until they eventually leave the building for good when it's time to start at big school. Even after they leave, I've found myself hoping I might be asked to babysit.
Within a setting, I don't think these sorts of attachments are as problematic as they sometimes seem. Children making what are often difficult transitions to new rooms can benefit greatly from the odd visit from a close staff member; it helps them learn that just because things are changing, they aren't being completely abandoned.
On the other hand, there are negatives to close relationships between staff and children. I've witnessed some children screaming and crying whenever a certain staff member leaves the room. This is to be expected on occasion, but the worse thing practitioners can do is pander to it. Sometimes I'll hear comments along the lines of, "I've got to go down to the kitchen to get some plates now, but Tommy will cry if I go, so I'll bring him along with me." I certainly don't think it's a good idea to make a practitioner into a sort of human comfort blanket for a child.
Eventually, however we feel and whatever we do, we have to let go. That's all there is to it at the end of the day. It's something that's a part of life, and ultimately, a valuable lesson for all children, teaching them that sometimes we have to say goodbye and move on to pastures new.
And who knows? Perhaps next week at the birthday party I mentioned earlier, where, I'm guessing, I'll be used as a climbing frame, forced to pretend to be a monster, covered in paint and generally expected to act as a sort of free children's entertainer, I'll find myself wishing I'd been a little more distant all along and given a firm "No!" to that party invitation.
The Secret Practitioner works in a private nursery and preschool in Greater Manchester.