"If Students Today Decide Not To Go To University They're Treated As Second-Class Citizens"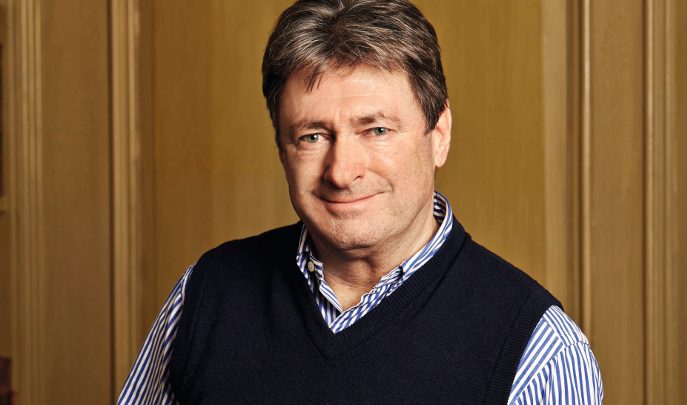 Alan Titchmarsh left school at 15 to pursue his passion for horticulture – a subject he'd still like to see on the national curriculum
I enjoyed my first years at school, between about five and 10, but as I got older I found the experience progressively less enjoyable and I struggled to fit in.
I just wanted to grow things and wasn't particularly academic at all. Back then it didn't seem to matter so much if you left school early, but I feel for kids these days.
If they decide not to go to university they're treated as second-class class citizens and I don't think that's right at all. I'm always delighted when a young person tells me they plan to study horticulture and hopefully go on make it their career.
I can't stress enough how important it is that we get gardening lessons onto the national curriculum. Horticulture and rural science are proper academic subjects, but people refuse to recognise them as such.
It's a shame, because gardening is great for improving a child's understanding of science and nature, and it's good for their health. I had a school teacher called Harry Rhodes at junior school. He used to sell cacti at the church bazaar, and my first plants came from him. He saw me getting on before he died, and one of life's great delights was knowing that Harry saw this little lad he had encouraged to garden getting on, and doing alright.
Those of us who have that kind of disposition, you do lap up any kind of encouragement. It was an odd thing for a small boy to be interested in, therefore I do think that when you see a young gardener showing a keen interest, you want to fan the flame. I'm now doing what Percy Thrower and Mr Rhodes did.
I work with the RHS (Royal Horticultural Society) in the campaign for school gardening, and we've got something like 28,000 schools involved with sowing seeds and all kind of different things.
Particularly at primary school level, it's great if we can – literally and metaphorically – sow the seed when children are young; they love being out there, and to get them connected with the earth rather than disconnected and fearful is vital, because they are the future custodians of the landscape and we want to pass on our joy and knowledge of looking after it.
It is our job to make them feel more responsible and more comprehending of the countryside. That, to me, is vitally important.
I've written three autobiographies and some people have expressed surprise that I do sometimes lack confidence. I always wonder if it stems from my childhood and my parents who were very much realists.
I wouldn't swap them for the world, but in their blunt, Yorkshire way they would say 'He's not that bright,' and I wasn't then. I suppose it has been a bit of a curse; given my success I probably should have more confidence, but then again it has made me who I am.
When you're not that good when you're young, there is the fear that you won't get better and it came as a kind of revelation when I did.
I've written 10 novels now but I didn't always have such faith in my prose; in secondary school I remember doing 'when composition becomes essays'. I don't think my English teacher was particularly convinced about my capabilities; I've still got my essay book and it's got some very harsh comments at the bottom in red ink.
But bless her, I was in touch with her a couple of years ago and she said she felt she hadn't been a particularly good teacher, and I wrote back saying, 'Well whatever it is you did, I've ended up doing the job I do now, writing pretty much for a living, so you can't have got it all wrong'. I thought it was terribly generously spirited of her to admit that she was mistaken.
I bemoan the fact that lots of people have lost the feel for the country and things that grow. It's as if they have become fearful of nature and the great outdoors.
We need to know and understand it to safeguard its future and that's why education is so important.
Nurturing a garden can give you a real sense of achievement, and connection to the earth; I always say it is an escape to reality. Life isn't about fame but reality, which is far more exciting.
Alan Titchmarsh OBE is a TV presenter, gardener and novelist. His new novel, Mr Gandy's World Tour, is published by Hodder & Stoughton, and is available now.