Unsung Heroes? – The Place of Teaching Assistants In Education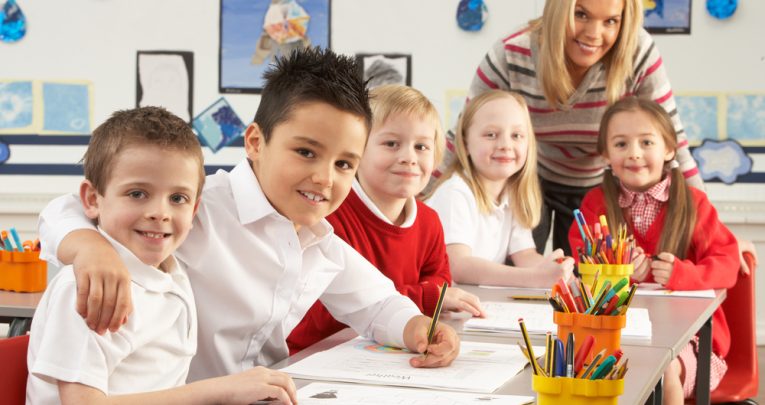 Jade Tolley finds out what daily life is like for today's primary teaching assistants… We typically regard teachers as the most important members of the education workforce – after all, they're the ones who get our children through their school years and encourage them to pursue their dreams and ambitions. However, we often forget about […]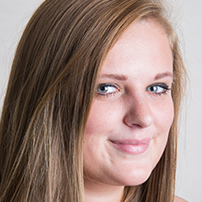 by Jade Tolley
Jade Tolley finds out what daily life is like for today's primary teaching assistants…
We typically regard teachers as the most important members of the education workforce – after all, they're the ones who get our children through their school years and encourage them to pursue their dreams and ambitions.
However, we often forget about teaching assistants (TAs); those unsung heroes of the classroom who can sometimes have more daily interactions with students than the teacher standing at the front, and who are often just as important to their development and studies.
But what does a teaching assistant role involve, exactly? And is it really the case that they enjoy comfortable '9 to 3' weekday hours and plenty of time off throughout the year? Well, one of the easiest ways to start an argument with a TA is to suggest that they have it easy. We spoke to one teaching assistant based in Northamptonshire, Tanya Mills [names have been changed], about her experiences in the supporting role she's held 15 years…
In the thick of it
"My official hours are 8:45am until 3pm, Monday to Friday, but I usually start work at 7:45am and leave well after 3:15pm." She says. "I don't get paid for my breaks, but rarely get out of class on time when I'm due one, so you could probably add another hour onto my time.
"It is a tough job, because you're in the thick of it with the kids – though it's a great route if you're considering teaching but don't have the means to pay for the training. I completed an NVQ 3 in 2005 and considered carrying on with a foundation degree, but family commitments got in the way.
"I'm quite glad I didn't though, because the teaching role has changed so much in the past 10-15 years. Most teachers I work with put in 50-60 hours a week."
As Tanya notes, it's no secret that teachers now typically work longer days than was previously the case. The Teachers' workload diary survey 2013 [PDF] carried out by the DfE found that full time primary classroom teachers worked an average of 59.3 hours per week, and secondary teachers work 55.7. Yet without the support of provided by their TA colleagues, the need to work outside their 'official' 19 hours of teaching time would surely increase.
Varied days
When asked about her colleagues, Tanya says, "I class some of the teachers I work with as friends, and the team I work with treat all the TAs with respect. However, I know that in some schools there are teachers who don't."
It might shock those who understand how important a TA's job is, but in some schools there is a marked split between those who 'teach' and those who 'support' the children. However, it can be argued that both roles are just as crucial as the other.
"I think most TAs would say they feel they aren't paid enough," comments Tanya. "But I think many teachers would say the same, considering the amount of work they put in. However, it's a job I love and I couldn't imagine doing anything else now."
A TA's 'typical' day is a varied one. "My role involves a lot of prep work,' Tanya explains, 'which means photocopying and trimming sheets; I also help with a before-school club involving sensory activity, for children who have focus issues so that they can let off some steam before the day starts.
"I'll then check my emails, which tell me if there are any training sessions or meetings on, and then the kids come in at 8:45am. I'll take children out to hear them read if I have time, while the rest go to assembly.
"For the rest of the day I'll support certain children during their lessons, and while they're out playing I'm usually continuing with prep work. At the end of the day I'll hang around to liaise with teachers and sometimes have to let the kids out if the teacher is busy."
Patience, humour, fitness
Tanya confirms that TAs have become increasingly more involved with parent communication, to the point where she now interacts with parents regularly and runs groups for those needing extra support.
"The school is in an underprivileged area, so many of the kids don't have computers at home, but secondary school applications must be completed online. Each year I work with parents closely, helping them apply for places via computers in the school. One parent didn't have an email address, so I had to spend some time setting one up and talking them through the process, which was difficult because she did not speak English well.
"Many of our students at the school speak English as an additional language. 46% of the new intake are unable to speak English fluently, which is about seven out of 20 students in each class. It makes my job harder sometimes, especially if they enter the school in Y6 and have to cope with studying for their SATs."
Tanya stresses however, that even with the hurdles that crop up, her job remains a rewarding one. "Because I'm in Y6, I get to watch them change and grow up quickly throughout the year. I think TAs have the best job in education – we get to see the best of the kids and experience their funny stories and answers to questions first, without all the paperwork that comes with it."
When asked what qualities a TA needs to succeed in the role, Tanya believes that patience, a good sense of humour and a decent level of fitness should see you through. "It can be very physical work, especially in summer,' she says. 'We are lucky enough to have a swimming pool, and there are a lot of sports-based lessons. Time flies though, simply because you're so busy!"
Natural transition
So how do you become a TA? Tanya recalls that her introduction to the job was a little different to what's required these days: "I had been doing a lot of voluntary work at the school, so when a job came up it felt like a natural transition. I was lucky, really."
Nowadays, candidates for TA roles are expected to have GCSE grades of C and above and a Teaching Assistant Level 3 qualification under their belt to help them on their way. Would-be TAs are naturally also required to undertake a DBS check before being able to apply for roles directly via a school or even through dedicated recruitment sites, such as EduStaff.
With that in mind, isn't it perhaps time that these unsung heroes of the education system started to be appreciated as much as their co-workers at the front of the class?…