'Thanks, miss' – Gratitude as a teaching tool
Julia Knight explains how expressions of gratitude in different contexts around your school can increase engagement and boost resilience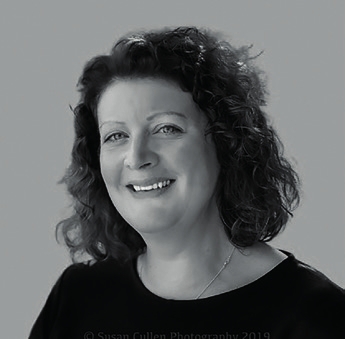 by Julia Knight
Numerous studies have shown that giving and receiving gratitude can make individuals feel happier.
According to a report posted by Harvard Medical School, "In positive psychology research, gratitude is strongly and consistently associated with greater happiness. Gratitude helps people feel more positive emotions, relish good experiences, improve their health, deal with adversity, and build strong relationships."
At our school, for example, we encourage students to be thankful and contemplate who and what they're grateful for. This is a really positive activity that can be conducted in multiple ways. A form teacher might ask their students to write a simple thank you note to one of their friends, detailing one thought about them that's kind. These notes can become treasured keepsakes, and a lovely go-to when children need a confidence boost.
Another approach can be to ask students to write notes of gratitude to their teachers, which can then be displayed in and around the school. One of my favourite days in the academic year is our annual 'Say Something Nice Day' that we hold in June, which sees staff and students encouraged to say something positive about each other in messages that are delivered throughout the school.
The messages can be as simple as staff sending emails in which they complement one or more colleagues, or as elaborate as printing out morale-boosting presentation slides that are then hand-delivered to fellow teachers. It really lifts the spirits of staff, and is a simple way of improving wellbeing and happiness right across the campus.
Schools can also encourage older students to keep a gratitude journal. Embedding the habit of recording all the nice things that happen to them throughout the day can help students build resilience by seeing that there's always something for them to be grateful for. I love asking students to tell me about the best bits of their day – and helping children relive positive experiences can keep serotonin levels high.
Many schools have introduced mindfulness meditation into their days, which involve focusing on the present moment. A simple breathing technique readies the children for the next lesson, which works well for us, being a school that doesn't use bells or buzzers to signal changeovers.
Encouraging gratitude isn't about forcing children to be happy (or pretend to be happy) – it's a resilience-building tool which, even on dark days, will ensure there's something positive for them to focus on.
Julia Knight is principal at Etonhouse International School Bahrain; follow her at @knightwilliams