Sustainability education – 6 ways to teach your class about the climate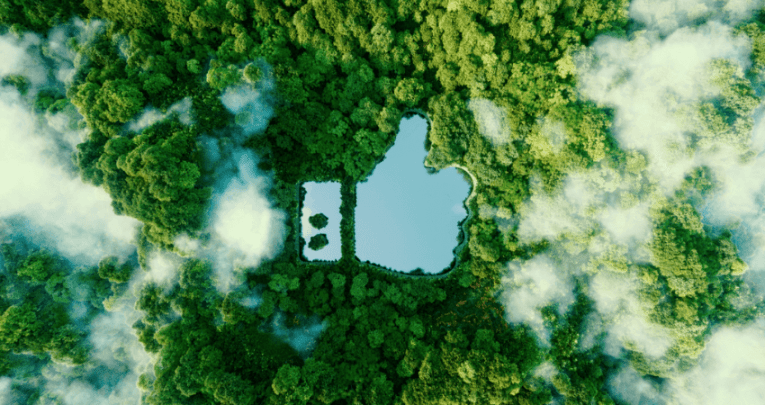 Want to engage your pupils with the crisis without scaring them? Try these ideas to show them the happy side of environmentalism…
1. Find relevant books
Of course I'm putting this first, I'm a writer, but there are many brilliant, engaging, thought-provoking stories out there to capture your students' imagination and interest.
Books like The Last Bear by Hannah Gold, Where the River Runs Gold by Sita Brahmachari, The Last Wild books by Piers Torday, and mine!
For younger children, there's a raft of picture books about protecting nature and plastic in the ocean, etc.
These titles generate conversation and empower change. They can also be prompts for creative writing.
A 'climate-fiction' story provides an intriguing setting and a ready-made goal (finding clean water / air / land / food / justice). Pupils can write survival stories, journeys and revolutions.
2. Get gardening
The nature crisis comes hand-in-hand with the climate crisis. Teach them together. Schools can make a big difference to biodiversity locally.
If every school encourages wildlife into its grounds – wildflowers, log piles, bird feeders, ivy screens separating playgrounds from roads – this adds to nature corridors up and down our country and allows more species to thrive.
It enables all pupils to play a part in protecting their local environment, too, whether they have outside space at home or not.
3. Go outside
Being in nature is good for us. The evidence is overwhelming. It makes us happier, healthier, calmer, even kinder.
Make time to take your class outside to any wilder areas in your school grounds, or visit local green spaces.
Enjoying being in the natural world is a gift you can give your pupils that, like reading for pleasure, they can benefit from their entire lives.
The climate and biodiversity crisis are the biggest challenges we face, and there are difficult times ahead, especially for younger generations.
Many young people know this and are frightened. Equip them with the solace nature can provide.
4. Model eco-friendly behaviour
Reducing waste, encouraging recycling, introducing meat free days, avoiding single use plastic, starting a school compost heap – these habits spread out to families and the benefit goes well beyond the classroom.
Don't underestimate the power of what you model and teach. One of my daughters learned about palm oil and orangutans at school and this directly changed our family's shopping habits.
5. Stay tuned to current events
Many organisations reach out to schools with climate education tools, for example WWF has free live lessons you can register for online.
All these things increase around Earth Day in April. Celebrate it in your school.
You can also have a go at identifying wildlife you see outside.
It doesn't matter if your starting point is ignorance; show curiosity and learn alongside your pupils (or from the more nature-literate ones among them).
6. Find out about natural climate solutions
What is rewilding? What natural habitats capture and store carbon? It goes way beyond trees.
When researching Beyond the Frozen Horizon, I was fascinated to learn about the part whales play in the climate.
They feed in the depths of the ocean, but return to the surface to poo. Their excrement feeds vast plumes of phytoplankton, which in turn captures carbon dioxide (four times as much as the Amazon rainforest!).
When a whale dies naturally, it sinks to the ocean floor and the carbon in its enormous body is locked away for centuries.
Knowing that the natural world has in-built climate solutions can give us hope, and also make us double down on our efforts to protect it.
Nicola Penfold is an author, and lives in North London with her husband, children and cats. Nicola's latest book, Beyond the Frozen Horizon, (£7.99, Little Tiger) is out now.