PDF featuring six-week scheme of work
This KS2 Scheme of Work from Wicked Weather Watch can be used as a complete resource over 6 (or more) weeks, or individual activities within it can be used on their own, or to support teaching other themes or subjects.
This download PDF provides an overview of the scheme, and you can download 26 individual resources for free on the Wicked Weather Watch website here.
KS2 Themes
Explorers/invaders
Cold environments
Living on an island/island life
Europe
North America
Lead subject: Geography
Other subjects: English/literacy, drama, art, music, science, computing, D&T
---
Wicked Weather Watch (WWW) is a charity that aims to provide clarity for children and young people about climate change and global warming. Get more great resources from Wicked Weather Watch on its website at wickedweatherwatch.org.uk. You can also follow on Twitter at @WickedWeather1.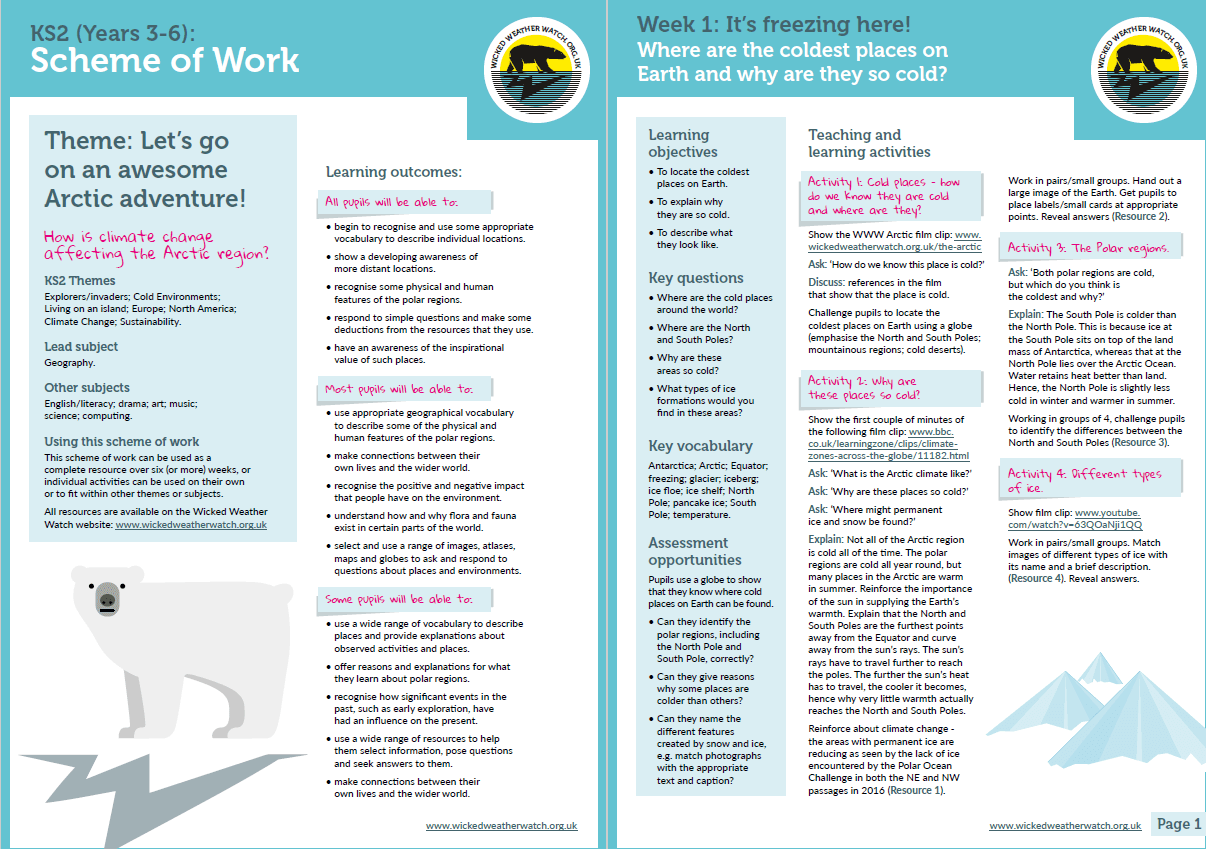 DOWNLOAD A FREE RESOURCE!
Climate change scheme of work for KS2