We can all play our part in fighting climate change, working together and being more aware of how our actions affect the amazing world we live in. If we each take small steps it will make a big difference.
This PDF from Wicked Weather Watch offers five simple ways to reduce our carbon footprint, and some extra ideas to take it further in school or at home.
---
Wicked Weather Watch (WWW) is a charity that aims to provide clarity for children and young people about climate change and global warming. Get more great resources from Wicked Weather Watch from its website at wickedweatherwatch.org.uk. You can also follow on Twitter at @WickedWeather1.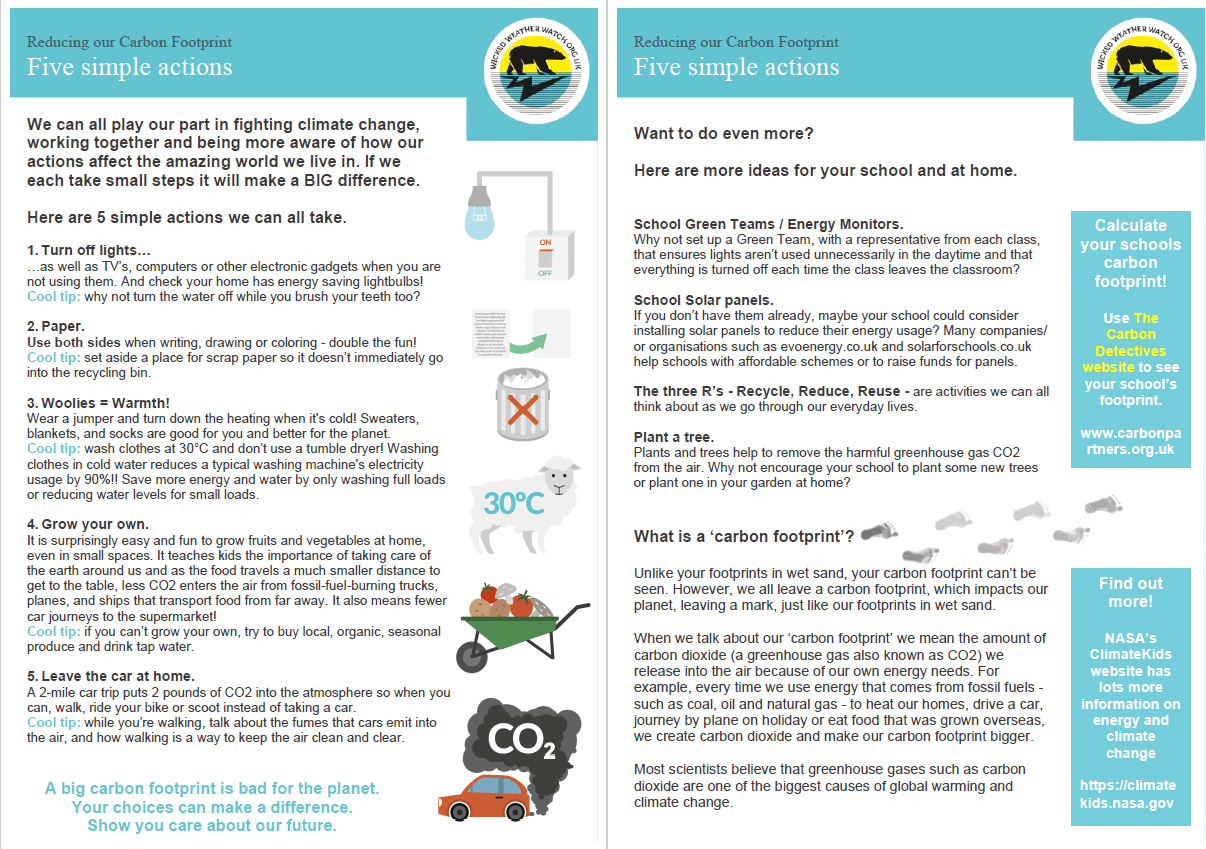 DOWNLOAD A FREE RESOURCE!
5 simple ways to reduce our carbon footprint – Climate change resource for KS2 geography