School exclusions – What's the alternative?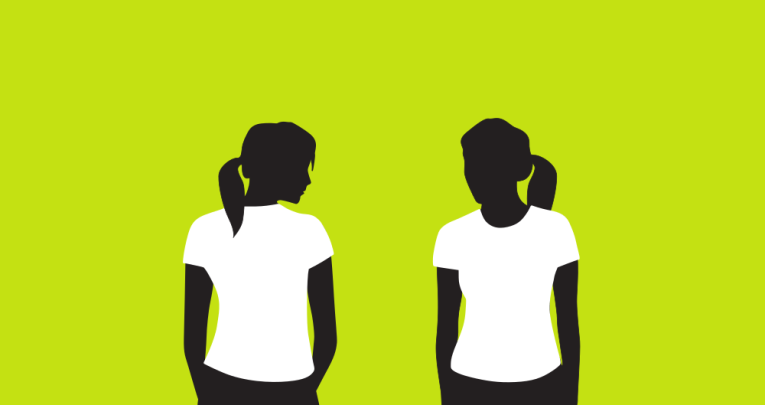 Techniques that support students in PRUs can have a positive impact for all young people, says Shaun Brown…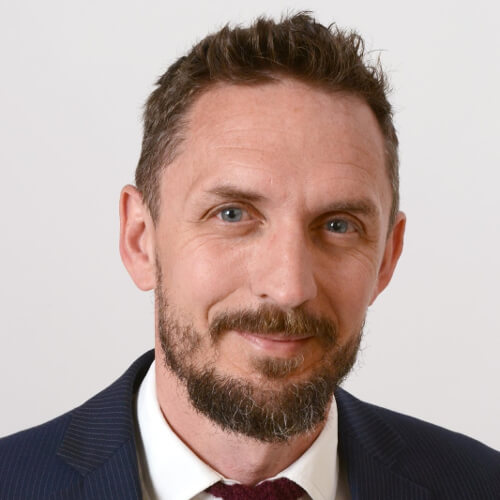 by Shaun Brown
As a mainstream head of geography, I loved the craft of communicating ideas, designing the curriculum and creating learning. But after seven years I began to take a greater interest in the students who struggled to succeed.
The experience of one student in particular was central to this.
He was a Year 7 boy in my form group. Though he was often in trouble, it was rarely serious – and so I remember him more for how popular and funny he was. When he took the lead role in our school play, he was fantastic.
But in year 8, things unravelled for him. His dad was removed from the home because of violence towards his mother and her children; his elder brother was jailed; and he was finally taken into the care of his Grandma when his mother suffered a mental breakdown.
He was increasingly unable to cope in school and serious incidents escalated rapidly. In the end, there were a number of exclusions, a short period in the PRU, and then – after one final incident – he disappeared.
Back then, I didn't know how I could have supported him better, nor what the school could have done differently. But I wanted to understand. That led me to apply for a new job as a teacher in Tower Hamlets PRU.
To begin with, that experience was tough. I came face to face with children whose circumstances were as complex as they were heartbreaking. It meant that I had to completely rethink my teaching practice, and develop a new understanding of children's needs. But it was exactly where I wanted to be.
I was in a setting that felt determined to turn lives around, redefine success and give children a renewed sense of hope. I stayed at Tower Hamlets PRU for 10 years and became their head of inclusion.
Back to mainstream
Having gained a much richer understanding of the learning, wellbeing and safeguarding needs of the students at the PRU, I began to reflect on whether my experiences could be applied to a leadership role in a mainstream school, working preventatively with children at risk of exclusion.
I eventually returned to mainstream – this time, as the deputy headteacher of Thomas Tallis School in Greenwich.
Here, at a large inner-city secondary school, I soon realised then that my experiences within a PRU could support all pupils, not just those at risk of exclusion, because all children will have learning, wellbeing and safeguarding needs.
This, for me, was a redefining of what 'inclusion' could – and should – mean. Not only supporting students with the most complex needs, but recognising that all children have these three core needs: learning, wellbeing and safeguarding.
And acknowledging also that any student who is facing challenging times, and is feeling unsafe or anxious, could see problems rapidly escalate (not just 'the usual suspects').
Indeed, Ofsted's recent report on child criminal and sexual exploitation has encouraged schools to recognise that these issues can affect any child.
For example, adolescence presents risks to every teenager. The transition from childhood into adulthood changes who you are.
It's a point in a young person's life where they're at pains to demonstrate their agency and shape their future identity. This is often achieved by crossing the boundaries which caring adults create to keep them safe.
All teenagers can be vulnerable at this time: to exploitation from others, unhealthy relationships, risky choices, depression linked to social isolation.
Some of these things can be low level – affecting teenagers' abilities to be happy, healthy, and to engage. Some can escalate and lead to serious changes in behaviour, their own safety and the safety of others.
Authentic inclusion
I think we often create a myth that safeguarding and mental health are specialisms which fall outside the remit of teachers – best left to experts.
But we know from the research into mental health in schools (and its links to school exclusion) that all relationships are protective factors: they lessen risks for mental ill health – because they meet our wellbeing needs to be heard and understood.
That means students' relationships not just with teachers, but with the adults on the reception desk or who serve them dinner – if that is whom they chat to every day; with one another – their peers and their friends; and obviously also with their parents.
These relationships don't just fulfil wellbeing needs, but they can help us spot safeguarding concerns early, before they escalate, via unexplained or unexpected behaviour coming from children.
The child who normally says hello and chats to the receptionist is suddenly silent all week.
The pupil who is often shy to talk to adults tells her best friend about the older man she's met.
The student who is already being exploited criminally disappears during a school holiday, and when he returns he is aggressive to his mum.
So at Thomas Tallis we developed a framework for authentic whole-school inclusion – a framework that meant that all staff had a supporting role for every student.
We had a programme of staff training and behaviour systems which ensured children understood consequences to their actions, and concerted work with parents – bringing them into the school's work on learning, wellbeing and – particularly – safeguarding (see panel).
Over time, the support of leadership and whole staff engagement led to us significantly reducing our fixed term exclusions, from 10.5% to 3.4%; while also improving attendance from 93.2% to 95.4%.
Make a difference
Fast forward three years, and I left my job at Thomas Tallis to spread that Inclusion framework further.
At The Difference, we give teachers an opportunity to walk a similar career path to mine.
Teachers on The Difference Leaders Programme leave middle or senior leadership roles to take up a two-year senior leadership placement in a PRU, alongside training informed by the Inclusion Framework.
At the end of the two years we hope that the skills they have learnt will help them return to mainstream, to reduce exclusion by improving the school's capacity to meet all pupils' wellbeing, safeguarding and learning needs.
This November, applications will open for our second cohort of Difference Leaders. If you want to find out more about their work, click here, and join us in November at our IncludEd Conferences. IncludEd South (London) [Nov 2nd] or IncludEd North (Sheffield) [Nov 9th]. Tickets are available now, here for IncludEd South, and here for IncludEdNorth.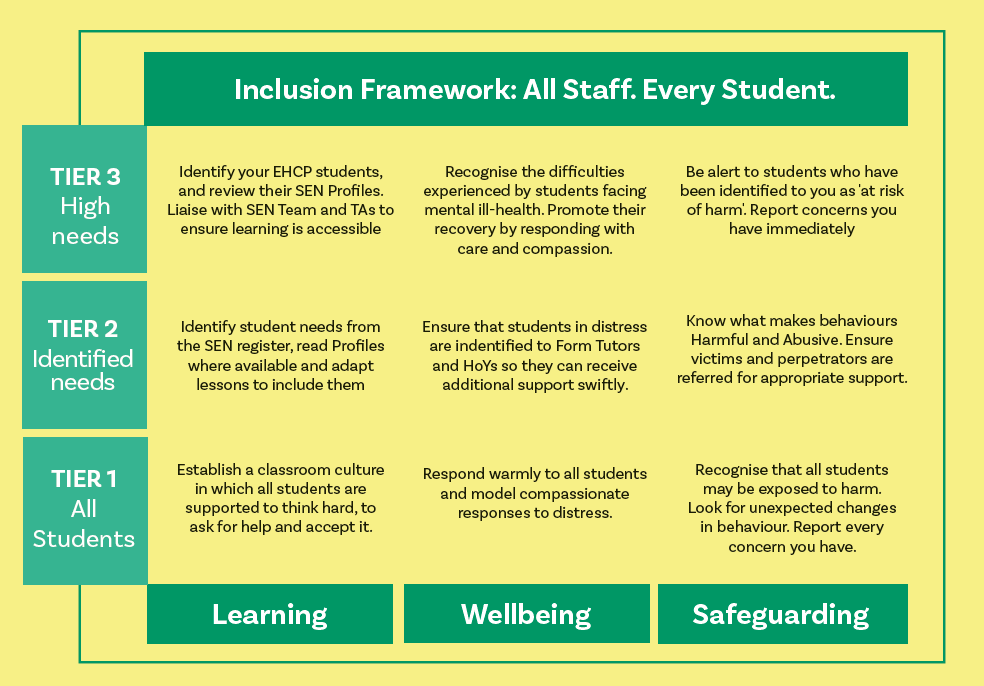 ---
Shaun Brown is Programme Lead (Wellbeing & Safeguarding) at The Difference; he is a specialist in whole-school inclusion, trauma-aware practice, multi-agency working and contextual safeguarding.