Reading for pleasure – award-winning ideas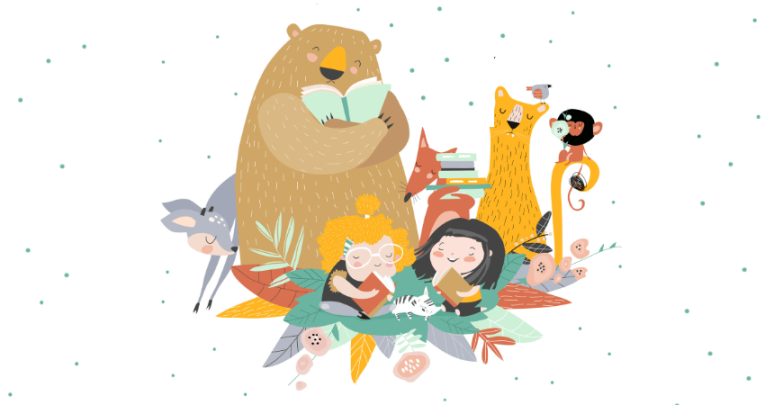 Funnies, feelies, and rivers: how two UK teachers successfully encouraged their pupils to take an interest in books…
What do you know about your current class as readers?
Do you know more about their decoding and comprehension skills than their attitudes, preferences, and taste in books?
Does this lead to imbalanced provision, with reading instruction pushing reading for pleasure to the side-lines?  
We cannot and should not measure children's pleasure in reading. But we can and must develop our knowledge of their identities as readers, their diverse personal interests, reading networks (or lack of them) and home practices.
Research reveals that knowledge of individual readers positively impacts on teachers' classroom practices, builds reader-to-reader connections between adults and children, and helps nurture a love of reading. 
Can you list the reading behaviours, attitudes, and networks of the less engaged readers in your KS1/2 class?
Do you have enough strategies and research-informed approaches to find out more?
Let's explore some examples from the winners of the annual Farshore Reading for Pleasure Teacher Awards in association with the UKLA and the Open University.
The winning teachers got to know their young readers, honoured their interests and enhanced their engagement. 
Research via surveys
Georgie Lax from Starcross in Devon, winner of the Experienced Teacher Award 2021, wanted to find out about her Year 1 children's reading interests.
Through using surveys, observations and discussions, she developed a book corner that better reflected the children's reading preferences.
Reflecting on the children's favourite books, Georgie found she could categorise most of these into 'The Funnies', which were books that provided light relief, laughter and escapism from the unpredictable and often unsettling world of Covid, and 'The Feelies': books which could support children's wellbeing, allowing them to connect and empathise with one another during that time.
In particular, Georgie felt the latter often 'gave children a voice even when they didn't have the words themselves'. 
This investigation into the children's favourites not only nudged Georgie to read more herself, and to buy new funnies and feelies, but also led to spontaneous book discussions.
The pupils realised their teacher had read these books too, and was open to chatting about them. 
The initial survey further revealed that being comfortable when reading mattered to most of the class.
So, Georgie began to give them more opportunities to relax and read in their own preferred ways: some took their shoes off, others sat on blankets, mats or under tables, some read with friends, others read alone, and Georgie joined in too, occasionally offering hot chocolate and snacks.
Gradually the young learners began to develop increased ownership of their reading time and Georgie noted the care and attention they gave to the new 'books in common' and was pleased, much more frequently than before, to hear children asking, "Can I get a book?" when they had finished their work.
She also felt better able to make tailored text recommendations based on children's personal interests.
In the spring and summer terms, Georgie used the survey again, alongside observations to analyse the children's changing attitudes to reading, and noted that some pupils expressed increased confidence and were beginning to view themselves as readers.
In responding to individuals' interests and her class's views, Georgie made a difference to their engagement. 
Reading Rivers
Amy Greatrex from Wilford in Trent, winner of the Experienced Teacher Award 2022, specifically wanted to enhance her understanding of a group of Reception children who needed support to develop a positive view of reading.
Amy used a number of strategies to develop a richer understanding of the threads connecting the focus children's choices.
She observed and recorded their selections when they were exploring books, helped the group complete a reading preferences survey, and invited their parents to create a Reading River with them.
Reading Rivers are visual collages which have been used in research to track teenagers' reading (Cliff Hodges, 2010) and to help primary pupils reflect on their everyday reading lives (Cremin et al., 2014).
Amy developed another version of a Reading River with her own five-year-old.
Gradually, they gathered her daughter's favourite texts, chatted about each, and photographed the resultant pile spread out like a river on the floor.
Amy shared this visual with the focus children's parents and encouraged them to do likewise.
She emphasised that they should only add texts that their child loved; that all reading counts (noting for instance her daughter's inclusion of Top Trump cards and the Playmobil catalogue); allowed a long timeframe for completion; and chatted to parents informally about it at pick-up times.
After uploading images onto Tapestry, Amy took time with each child to hear more about their choices.  
She found that the children were drawn to classic texts, Disney, and superhero books and magazines, and were particularly keen on preschool and toddler books.
Honouring their interest in these texts, Amy altered her read-aloud provision and read from these twice weekly.
Additionally, recognising the influence of agency in reading, she offered two choices and invited the children to vote by placing a pebble on their desired book.
Book voting triggered considerable talk around preferences and personal interests, and some discreet swapping of pebbles, such was the children's eagerness for their own choices!
Introducing two tall boxes for the pebbles to sit in, Amy simultaneously created an aura of excitement and mystery about which book would be read that day.
Through finding out about their preferences and explicitly respecting and using these, Amy motivated the children's engagement and supported their emerging sense of themselves as readers.
In July, her school held a Reading Rivers Day with staff modelling their own rivers on the playground, and each class creating one. These were photographed for their new teacher to build upon.   
Learning more about your readers' likes and dislikes, individually and as a class, and honouring these as Georgie and Amy do, nurtures children's reading rights.
Their tastes and preferences will change as they encounter different writers and genres, so regularly updating this knowledge is helpful, enabling you to plan, connect and more effectively support young readers' journeys.  
---
How to get to know your readers
Observing a few target children is invaluable in capturing a sense of their identities as readers in school. You could watch as they browse and choose texts during reading time, when you read aloud, and when they're chatting informally with their peers.  
Reading surveys help you to explore pupils' attitudes, self-confidence and home reading. KS1/2/3 surveys and tools to visualise the results are available at tinyurl.com/tp-ReadingSurveys 
24-hour reads are simple collages of books consumed across 24 hours that reveal children's real world reading and interests. Do share your own to help highlight diversity.  
'Me as a reader' diagrams can help children reflect on their likes, dislikes and practices, and share them.  
Reading conferences enable you to spend some time with individuals – they are most productive if based on surveys, observations, 24-hour reads, or 'me as a reader' diagrams. 
---
Teresa Cremin is a professor of literacy in education at The Open University and a judge of the annual Farshore Reading for Pleasure Awards, run in partnership with the OU and UKLA. Find out more about the awards and how to enter in 2023, at farshore.co.uk