Ofsted – Who watches the watchdogs?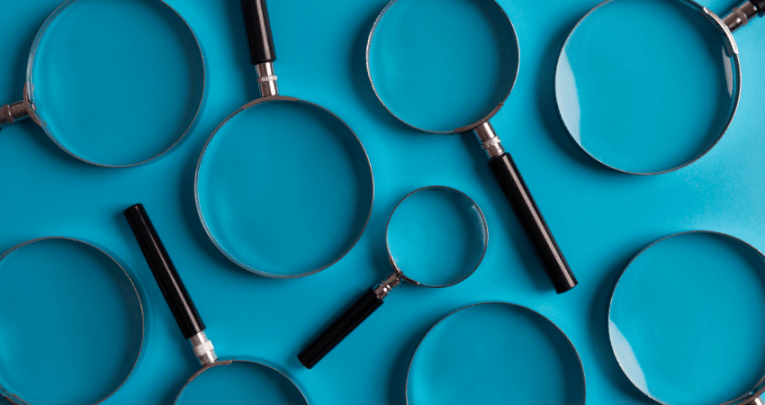 Ex-HMI Adrian Lyons asks how we check the qualifications and expertise of those tasked with evaluating our schools…

by Adrian Lyons
What experience and expertise should an HMCI have?
With Ofsted about to welcome a new HMCI, Adrian Lyons ponders the qualifications and characteristics needed to thrive in the role…
In the complex landscape of England's education system, His Majesty's Chief Inspector (HMCI) holds a pivotal role in setting Ofsted's policies and priorities.
Importantly, while we consider most Ofsted employees civil servants, HMCI is not. Instead, HMCI holds the unique position of being a 'Crown appointment'. This makes it very difficult to remove an HMCI once you've appointed them for their five-year term.
This is something which has previously been, and could well be again, problematic when governments change.
Checks and balances
As the former HMI senior manager Frank Norris has argued, an updated inspection framework is generally much more effective at delivering change across the education system than any Act of Parliament – yet a change in the inspection framework happens entirely at the whim of HMCI, with no checks or balances in place.
In this sense, Ofsted operates more as an autocracy than a collective of professional experts. And within Ofsted itself, there tend to be few opportunities for speaking truth to power.
During my tenure as an HMI, I served initially under Sir David Bell. He began his career as a primary school teacher before later becoming a headteacher.
A large LA subsequently appointed him as a director of education and libraries. He was then chief executive of Bedfordshire County Council.
Dame Christine Gilbert succeeded him. She had previously been a secondary history teacher and headteacher. She was then a successful director of children's services in Tower Hamlets and latterly that borough's chief executive.
As HMIs, both possessed extensive experience of school leadership, combined with high level skills at running an extensive bureaucracy. Prior to being appointed as HMCIs, both also had connections to the governing Labour party of the time.
Standards and behaviour
Following the Conservative-led coalition victory in 2010, incoming Education Secretary Michael Gove was keen to remove Christine Gilbert.
Her inspection framework was steeped in the 'Every Child Matters' agenda, which he detested. I remember encouraging her to stay in post, but by 2012 her time was up. She was replaced by someone else with a successful record as a headteacher – Sir Michael Wilshaw.
Sir Michael had gained his knighthood for the impact he'd had in improving a London secondary school. He then went on to establish a school in Hackney where he stayed as leader for seven years, witnessing pupils from his original Y7 graduate Year 13 and enter some of the country's most prestigious universities.
He had a reputation for firm discipline, and became known as 'the Sergeant Major'. Gove concluded that this was precisely the skill set you need to be HMCI. The new HMCI thus emphasised 'standards' and 'behaviour' during his tenure, just as the government had hoped – but he also turned out to be fiercely independent.
Gove's special advisor at the time – one Dominic Cummings – even briefed against HMCI, leading to a public showdown that Sir Michael eventually won. Yet despite bringing considerable educational expertise to the role, Sir Michael's comparative lack of high-level experience in local government or administration proved frustrating.
Gaps in experience
Sir Michael Wilshaw's term came to an end in late 2015, much to the DfE's relief, whereupon Ministers resolved to not make the same mistakes again. So it was that the then Secretary of State for Education, Nicky Morgan, appointed Amanda Spielman to the role, whose professional background was in accountancy and finance.
At the time, the Conservative-dominated Education Select Committee voiced 'significant concerns' over her suitability for the job – chief among them, her lack of teaching experience and failure to demonstrate understanding of the 'complex role'.
The appointment of Sir Martin Oliver as HMCI, who assumes the role in January 2024, will thus see a return to an individual with considerable school leadership experience running Ofsted. Though like his predecessors, he will be leading an inspectorate without having had any personal inspection experience.
The Education Select Committee heard during his pre-appointment hearing that he was keen for his own school leaders to be part-time inspectors, but that he himself had been 'Too busy improving schools'.
In common with my former HMI colleagues, I believe that if there's one key gap in the CVs of Ofsted's last few HMCIs, a lack of inspection experience would be it.
---
Who inspects the inspectors?
Given the increasingly fractious relationship between the profession and Ofsted, Adrian Lyons asks, 'Quis custodiet ipsos custodes…?'
Lead Ofsted inspectors have immense power and responsibility during inspections.
During my time as an HMI, my colleagues and I often discussed the huge authority we had when in schools. Yet this power isn't entirely unconstrained.
The key way in which we marshall inspectors is via the inspection handbook. Grading must always be justified against the criteria it sets out. The first question to therefore ask when reading a report for quality assurance purposes is 'Does the text justify he grade?'
Selective evidence
That said, it's possible to be highly selective in the evidence you record, in order to justify the final grade. Ofsted is very hot on ensuring that reports meet a fixed set of writing requirements. In reality, however, for most inspections Ofsted only checks the report writing, not the actual gathering of evidence.
The main purpose of Ofsted's training is to disseminate central messages. This is so that it can maintain consistency in how we carry out inspections.
This results in enormous, centrally-produced slide packs. One very experienced HMI once described in-person Ofsted training to me as 'A long session where we're talked at non-stop from 9am to 4pm, with just a quick comfort break at lunchtime.'
Quality assurance
Occasionally, inspections will receive a quality assurance visit from an HMI (or a more senior HMI if it's an HMI-led inspection). This is usually to ensure that the lead inspector has followed the pre-inspection guidance set out in the inspection handbook.
A quality assurance inspector will check that evidence base is evaluative, and closely follows the methodology for gathering and recording evidence, as set out in the inspection handbook.
They will judge this by looking at the evidence recorded by inspectors, speaking with inspection team members and interviewing the headteacher about the inspection's progress. They will also check that inspectors are following the prescribed methodology, with the requisite number of 'deep dives'.
A judgement will then be made as to whether the lead inspector's 'Integrity, professionalism and thoroughness strongly reflect Ofsted's values and code of conduct.' However, given that key strategic priority for Ofsted at the moment is for 'Lead inspectors [to] contribute to achieving the 2023/24 corporate volumes', relatively few such quality assurance visits are actually taking place.
Ofsted's culture of conformity
Then there are the contracted inspectors. HMI monitors their work largely through checks of their reports and occasional on-site visits.
Again, though, a contracted inspector's work will be largely assessed on the basis of their report writing alone. Hence the somewhat formulaic nature of Ofsted's school reports.
If your continued allocation of work depends upon the conformity of your report writing, then there's little incentive to inject any personalisation.
Ofsted inspectors are effectively on 'zero hour' contracts. So the easiest way of managing a given inspector's poor performance is to simply not allocate them any further work.
"Ofsted inspectors are effectively on 'zero hour' contracts"
The primary incentive for inspectors is to thus play it safe – by deciding on your judgement, and then ensuring that your final report only mentions that which supports said judgement. There is no room for nuance.
Working relationships
Of course, the human factor of inspections produces a degree of subjectivity. This is where Ofsted's command and control approach comes in. Ofsted's priority is consistency, but professional relationships between inspectors and school staff can be difficult to control.
Ofsted's code of conduct states, "It is important that inspectors establish and maintain a positive working relationship with providers, based on courteous and professional behaviour. Inspectors will take all reasonable steps to prevent undue anxiety and to minimise stress during the inspection or regulatory activity."
If that isn't happening, then filing a post-inspection complaint will be too late. Immediately raise any concerns with the lead inspector, and if you're still unsuccessful, contact your nearest Ofsted regional office.
Adrian Lyons was one of Her Majesty's Inspectors between 2005 and 2021. He now works with MATs, teacher training providers and LAs to support education. Find out more at adrianlyonsconsulting.com