12 of the best primary poetry resources for National Poetry Day 2019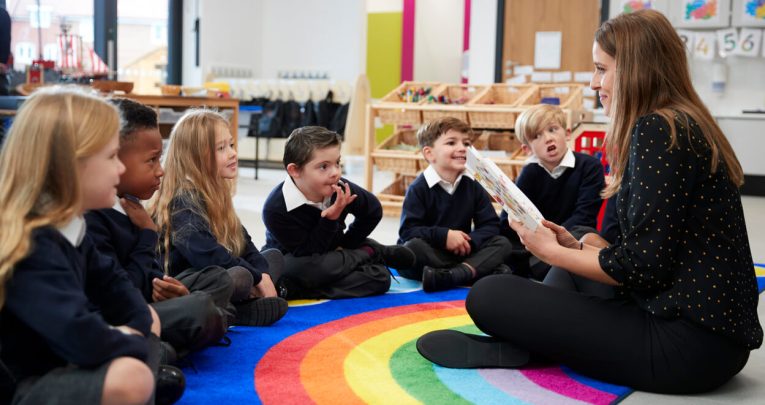 Celebrate the 25th anniversary of National Poetry Day this 3 October with these great lessons, activities and ideas for KS1 and KS2…

by Teachwire
1 | National Poetry Day 2019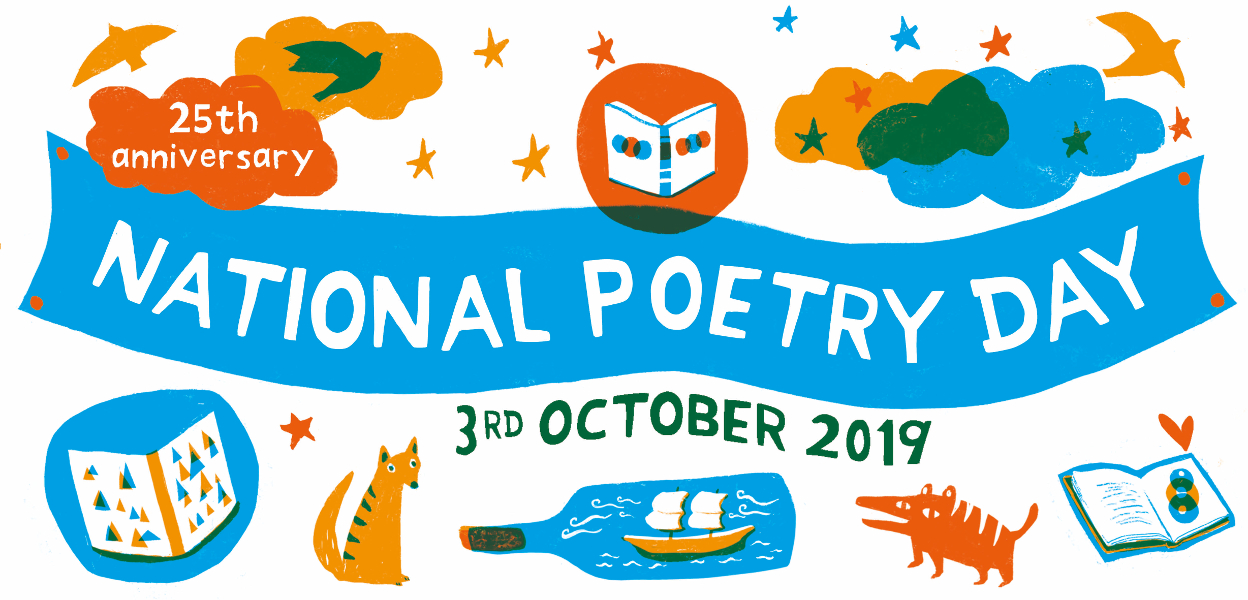 National Poetry Day is a UK-wide celebration of poetry taking place every October, with a different theme each year. In 2019, the theme is Truth.
The day generates an explosion of activity nationwide, with thousands of amazing events across the UK – in schools, libraries, bookshops and more – all celebrating poetry's power to bring people together.
2019 is the 25th anniversary of National Poetry Day – so expect the celebrations to run all year long.
And if you head to the official National Poetry Day site you'll find free resources produced in conjunction with the Betjeman Poetry Prize, Schofield and Sims and many others.
---
2 | Five poets read their poems
Looking into this year's theme, we wanted to know how thinking about 'truth' might inspire a poet – so we filmed five of your pupils' favourites reading a piece of their own work with a connection to the theme, and talking about some of the ideas behind it.
Here you can watch videos of Karl Nova, Michael Rosen, Rachel Rooney, Victoria Adukwei Bulley and Joseph Coelho reading their poems, and you can also download the full text of the poems, and suggestions for teaching and learning activities related to each one.
---
3 | How rap can inspire poetry
Did you know 'rap' is an acronym? It stands for rhythm and poetry, and it can unlock creativity and inspire a love of words, rhyme and music among children.
Karl Nova, as seen in the video above, wrote this piece for us recently on how hip hop led to his passion for poems.
---
4 | Pie Corbett poetry lessons
Each of these Pie Corbett resources features original poems based around a theme, and accompanying activities.
Download all of the following poetry lessons from Pie:
Check out all of our exclusive Pie Corbett resources here.
---
5 | Write mischievous poems like Dahl's Revolting Rhymes
Roald Dahl took traditional fairy stories and turned them into wonderfully wicked Revolting Rhymes.
With a structured approach, this lesson plan can help your class do the same.
---
6 | Write spooky sound poems inspired by Neil Gaiman
Getting children to write great poetry can sometimes be a bit hit and miss, but if they are given a clear framework and a fun hook, it can be a really rewarding experience.
This lesson shows how a well-known poem can be combined with a fantastic picture book to offer children a language rich stimulus that will enable them to write their own successful piece of poetry.
---
7 | Improve writing by playing with poetry
Experimenting with verse helps children to develop powerful language skills that will shine out in all their writing, and this feature from Jane Andrews has a number of ideas for you to try in your classroom.
---
8 | Young Writers Poetry Patrol activity pack
Poetry Patrol is here to inspire your pupils aged 5-7 to get writing.
They can write an acrostic poem, a riddle or a sense poem using the fun, free activities from the Acrostic Croc, Riddlin' Rabbit or Sensory Skunk, which will ignite their imaginations so they're ready to create fantastic poetry!
Use the colourful worksheet alongside the optional video and activities to engage and motivate your pupils to plan, draft and write their very own poems.
From animals and seasons to dreams and people, it's easy to find a theme that appeals to all pupils as well as make Poetry Patrol a cross-curricular activity.
This resource was designed for a competition, for which the deadline has passed, but you can still use it as a great activity at any time.
---
9 | Creating imaginative characterisation in poetry lesson
Writing is hard; writing poetry is even harder. You have a lot to think about: structure, rhythm, rhyme and so on. Creating scaffolds for children can help them to really concentrate on the words they are using rather than structure.
In this lesson plan your students are going to take the basic creative structure of a poem and edit it to create a new one.
Through doing this they are going to look at how Michael Rosen's piece 'No Breathing in Class' can be used to teach children how to use characterisation.
---
10 | The Tear Thief book topic
Poet Laureate Carol Ann Duffy imbued this tale of a ghostly character who moves invisibly through the night collecting children's tears with poetic language and powerful message about emotional truth.
This book topic helps you explore the characters, and look at the metaphors and similes in the text, as well as the way the book uses the language of sound to create atmosphere.
---
11 | Five ideas to help pupils find the power of poetry
How do you become a good teacher of poetry? Find the poetry that speaks to you, that excites you, that inspires you, and then you do the same for your students, says Louise Johns-Shepherd.
This feature not only offers five great ideas for helping to unlock the joys of poetry, there are also some great links to more resources that you'll find useful.
---
12 | Use a perfectly performed poem to see creativity flourish
There's neither rhyme nor reason why children should see poems as punishment. Used effectively, it's a brilliant way to develop narrative writing skills and an understanding of the impact words can have.
This lesson plan uses one of the most potent pieces of poetry you can use in a primary school setting – 'The Listeners' by Walter de la Mare.