KS2 SATs – why we should get rid of them (and Ofsted)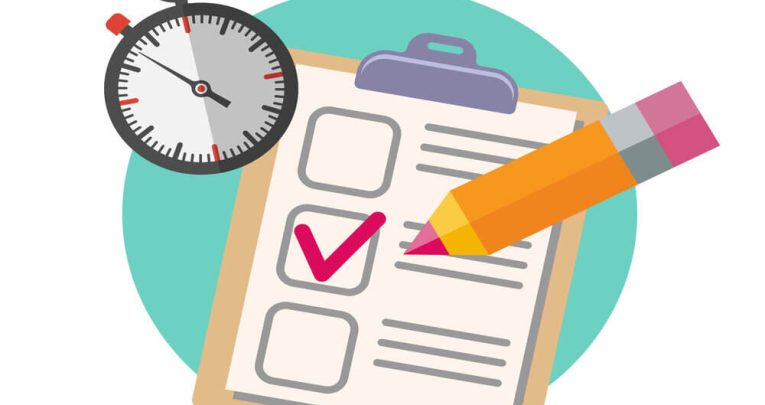 As the nationwide argument about primary assessment rages on, Kevin Courtney breaks down BERA's new report on why we should change the system…
Throughout the turmoil of the last 18 months, the NEU has tracked the experiences of its members as they negotiated the problems of the pandemic.
The resilience and creativity of primary schools have been inspiring. So too, has been the determination of teachers to look beyond Covid, to the possibility of a better future.
In one of the frequent surveys we've conducted, a member summarised in a few sentences the feelings of many:
'A return to the whole content of the curriculum as devised under Michael Gove's time as education secretary, is a completely missed opportunity to develop.
Less formal accountability could allow for a fresh look at how to make learning more exciting, collaborative, creative, and better suited to the future for our children.
Additionally, this would support their wellbeing better and make it easier to make primary school the vibrant, buzzing and exciting place it should be.'
Notice the call here is not for an end to accountability, but for an accountability – and assessment – system that supports learning and wellbeing. In this context, BERA's report, High standards, not high stakes, brings something new to the debate.
A real change
When we've asked our members recently what they think of the present system, the answer was nearly always a critical one. But at the same time there's been a fear that change could only be for the worse.
After suffering from years of top-down reform, teaching staff are rightly wary of shiny new proposals, devised a long way from the classroom, that might end up delivering more admin and a heavier workload.
BERA's report should help allay that fear. Though its language is sometimes clunky and over-technical, and doesn't sing with passion, its proposals should lessen the burdens of accountability, while bringing new, supportive ways of working into the classroom.
At the centre of the report, there is a clear and simple argument. To understand the performance, the strengths and the problems of primary education we don't have to make every primary pupil go through the rigours of high-stakes assessment.
We don't have to devote weeks of curriculum time to preparing for SATs. We don't have to endure, against all our better instincts, the narrowing of children's learning experience that led one teacher to write to us that between Christmas and SATs week that she 'hadn't taught anything but English and Maths'.
In place of universal testing there is a better way.
Learning from European experience, and rising above the dogmatism of English policy-makers, BERA proposes testing a weighted national sample of pupils in a broader range of topics.
This would provide a year-on-year understanding of the strengths and weaknesses of the system. Linked to surveys of pupil, teacher and parent experience, it would provide what BERA calls a 'richer exploration of educational processes and outcomes than the current system allows'.
New 'assessment instruments' – there goes that clunky language again – 'including but going beyond literacy and numeracy tests and their current narrow remits' would focus on broader issues on pupils' development.
There would be surveys, for instance, to pick up topics such as cyberbullying, mental health and the impact of Covid-19. Whatever the focus, the aim would be to understand in depth the learning and experience of pupils – and the responses of their schools.
End of SATs?
Schools would use data from the national sample to reflect on their own experiences and compare themselves with their peers.
Sample items from a national bank of assessment instruments would enable schools to provide helpful information for parents about their child's achievements.
SATs would be phased out. But that would not be the only change. BERA envisages the end of Ofsted too. Inspection would become 'professional and democratic', redesigned to encourage schools to be reflective, and 'to use the research evidence from the national sample to inform actions in their own context.'
By these means, BERA seeks to spark the hope that education can become a site where professional engagement and knowledge can be rekindled.
There are signs that the same aspirations have been fanned elsewhere. We've heard Conservative MPs in the One Nation group bemoan the narrowness of primary education (and blame policy-makers, more than educators, for the problem!).
The Liberal Democrats are well advanced in devising a programme of change. Headteacher networks, parents' organisations and campaigning organisations like More Than a Score have made a case for a new approach to assessment and accountability.
BERA takes these complaints and intuitions and shape them into a clear and cogent proposal. As we struggle through phases of the pandemic, looking to create a better future, BERA's report helps focus our thinking and refine our policies.
Its influence is going be long-lasting. It's worth reading now.
---
Key recommendations from BERA's High standards, not high stakes
Replacing annual tests for all pupils, with tests of a nationally representative sample of pupils conducted at key intervals
New, broader types of assessment made freely available so that schools can use them to provide information for parents about their child's achievements
A new organisation to implement the system which would report directly to parliament
Radical reform of the inspection system so that the new research base generated from the national sample can be used to directly support school improvement
Informative reports allowing schools to compare themselves with others working in similar circumstances to aid system improvement.
Download the full report here.
---
Kevin Courtney is joint general secretary of the National Education Union. Follow him on Twitter @cyclingkev.