Creative writing prompts – 10 of the best activities and resources for KS1 and KS2 English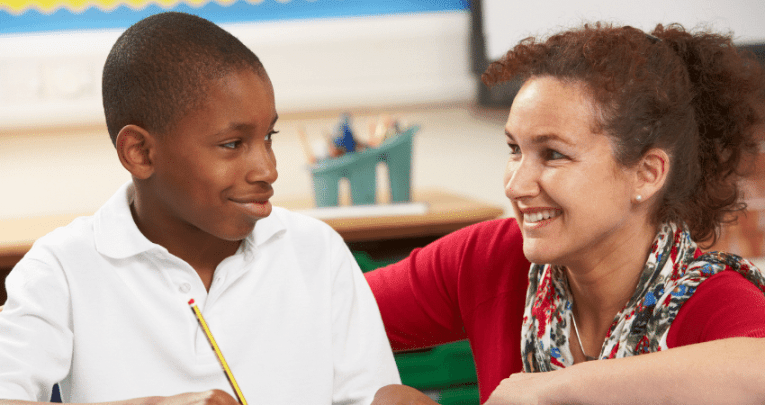 Fed up of reading 'and then…', 'and then…' in your children's writing? Try these story starters, structures, worksheets and other writing prompt resources for primary pupils…

by Teachwire
1 | Seven basic plots – story structure pack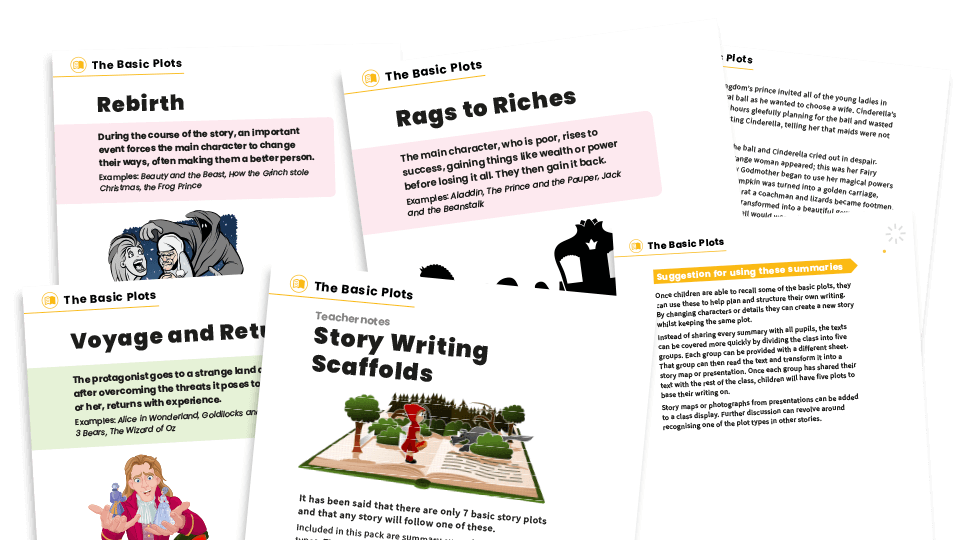 A great way to support children with planning stories with structures, this pack contains five story summaries, each covering a different plot type, which they can use as a story idea.
It has often been suggested that there are only seven basic plots a story can use, and here you'll find text summaries for five of these:
Overcoming the monster
Rags to riches
The quest
Voyage and return
Rebirth
After familiarising themselves with these texts, children can adapt and change these stories to create tales of their own.
---
2 | Ways to overcome fear of creative writing
Many children have a fear of the blank page, and sit there saying "I don't know what to write about".
These ideas from Steve Bowkett will help them overcome their worries, feel confident in their creative writing skills and develop great short story ideas.
---
3 | Five story starters
And if some children still need a bit of a push in the right direction of the writing process, this post features five of the best free story starter resources, including animations (like the one above) and even the odd iguana, into one convenient package.
---
4 | Storyboard templates and story structures
Whether it's short stories, comic strips or filmmaking, every tale needs the right structure to be told well, and these 10 resources and activities will help your children develop the skills required to add that foundation to their creative writing.
See the full list of resources here.
---
5 | Inspiring writing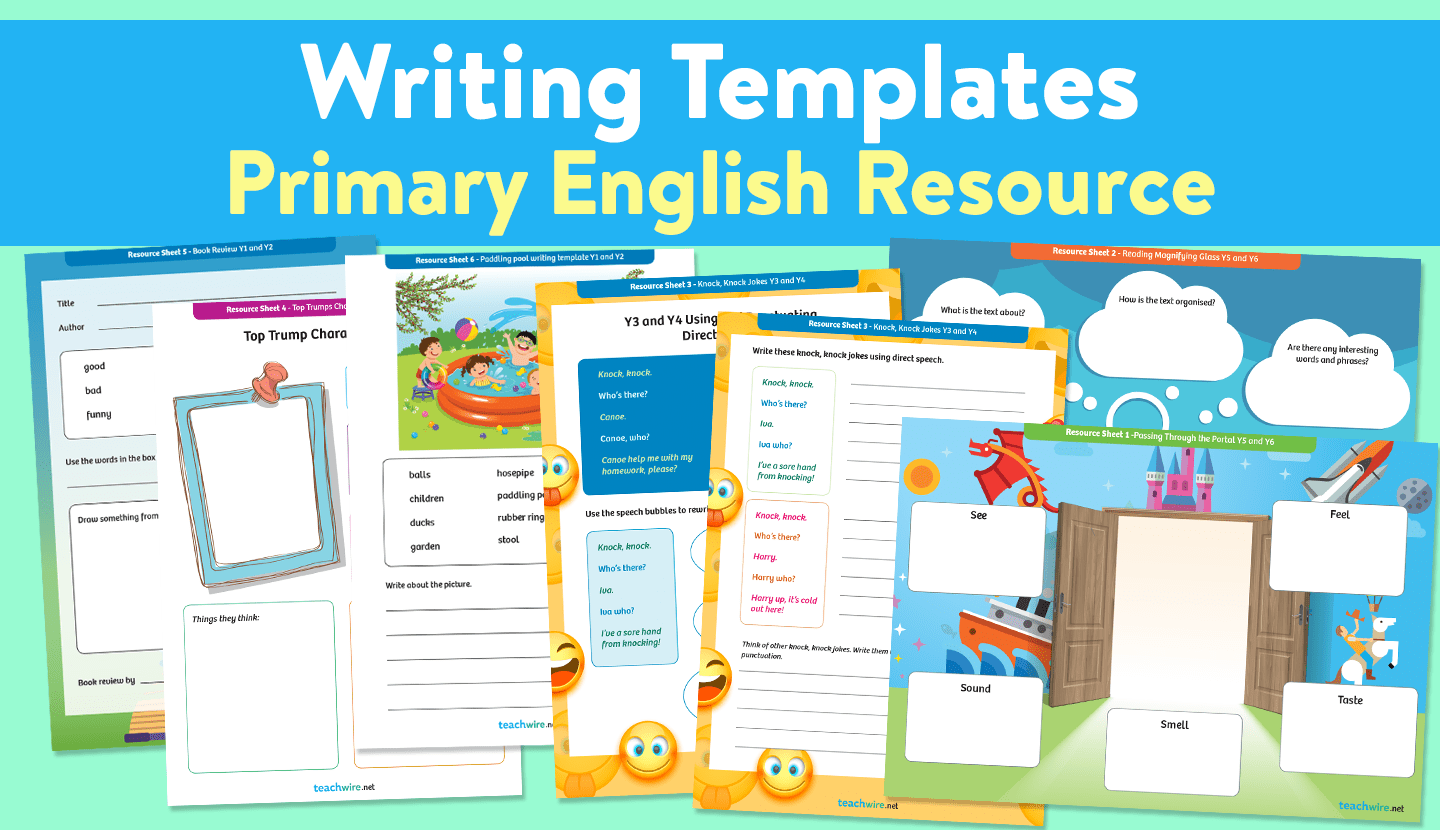 Want more? We've got you covered. These six templates from Rachel Clarke feature two for KS1, and two each for lower- and upper-KS2.
There's an activity for writing a through the portal story, one using an image as a stimulus and a character creation activity that involves making your own Top Trumps.
---
6 | Animal writing inspiration posters
Inspire discussion and writing in your primary class with these six KS1 interactive display posters on zoo animals.
Each poster contains statistics and interesting facts about the animals, and additional bubbles are provided so that the children can add their own facts and expand the posters.
The sheets include these animals:
Elephants
Giraffes
Lions
Camels
Rhinos
Hippos
---
7 | Photo prompts for creative writing ideas
Using images as writing prompts is nothing new, but it's fun and effective. It can also be, however, time consuming.
Thankfully, The Literacy Shed has a page dedicated to interesting images it has already rounded up in various categories.
There are winter scenes, abandoned places, landscapes, woodlands, pathways, statues and even flying houses.
---
8 | Illustrations as a creative writing prompt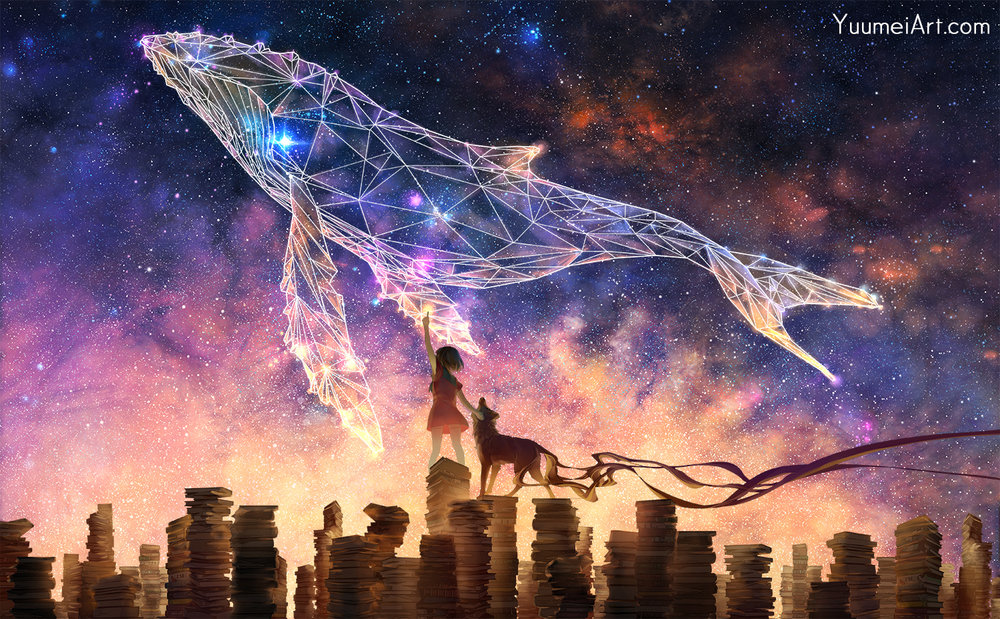 Once Upon a Picture is a site that does this exact job, too, but its focus is more on illustrations than photography, so its offering is great for letting little imaginations soar.
Each one comes with questions for kids to consider, or activities to carry out.
---
9 | Original Pie Corbett stories and resources
Each of these Pie Corbett resources come with an original short story from the man himself, and a selection of teaching resources he's created to accompany each one.
Harness children's dreams and imaginations in My Iceland, build excitement and suspense with The Old Mill and hone storywriting techniques in Fowler's Yard.
Each creative writing activity will help every young writer get their creative juices flowing and overcome writer's block.
Check out more fabulous Pie Corbett resources here.
---
10 | Book topics as creative prompts
What better way to inspire writing than reading great books from professional writers and learning about what makes the stories work?
These book topics feature a range of great activities to help inspire children's creative endeavours.
Click the links to download: