5 PDF creative writing prompts worksheets for KS1-KS2, plus 7 PDF word mats
Want to fit more creative writing into your school timetable but not sure where to start? These fun writing prompts take just ten minutes and are perfect for slotting in to small gaps in your day.
They'll get children's creative juices flowing and hopefully improve their writing skills too.
This download contains five creative writing prompts, suitable for KS1 and KS2 pupils, including:
Write your own Harry Potter paragraph
In this challenge, pupils will create a new character for Harry Potter to meet while aboard the Hogwarts Express train. They'll need to think about who the character is, what they look like (including any distinguishing feature), and why they're on the train.
Children can then use these ideas to write the next paragraph of the story starter on the worksheet.
Browse more ideas for teaching with Harry Potter.
Character capers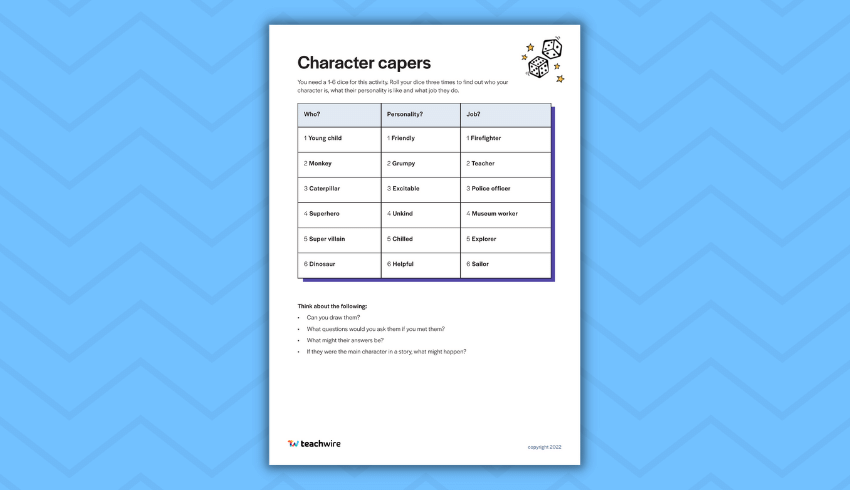 You'll need a 1-6 dice for this activity. Pupils roll a dice three times to find out who their character is, what their personality is like and what job they do. For example, they might be a grumpy dinosaur who works in a museum, or an excitable superhero who works in a school.
Children can then use this information to draw their character, think about questions they'd like to ask them, or come up with story ideas featuring their character.
Setting soup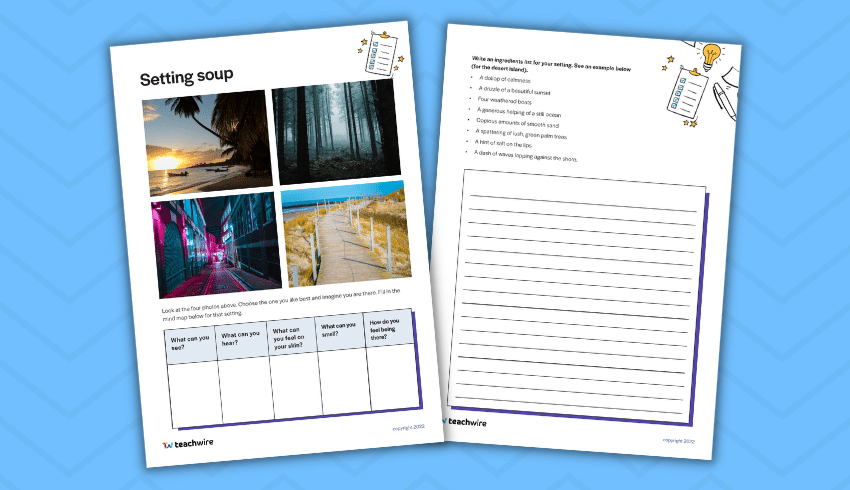 This worksheet features four intriguing setting photos. Children can select their favourite then fill in a mind map about it, imagining what they see, hear, feel and smell.
Next they need to create an ingredients list for their setting, such as:
A dollop of calmness
A drizzle of a beautiful sunset
A generous helping of a still ocean
Writing consequences template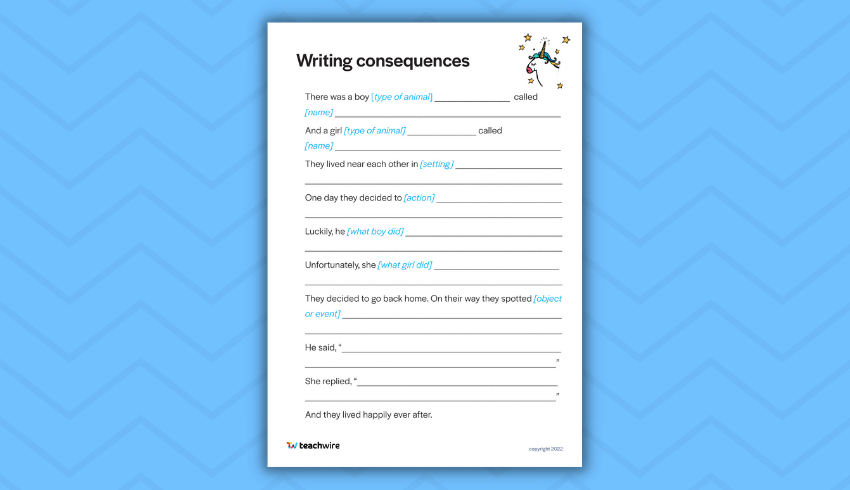 This classic classroom game will help children come up with the basic outline for a complete story. Working in pairs or groups, they'll need to fill in character names, locations, actions and dialogue to create an amusing outcome.
Roll and write a story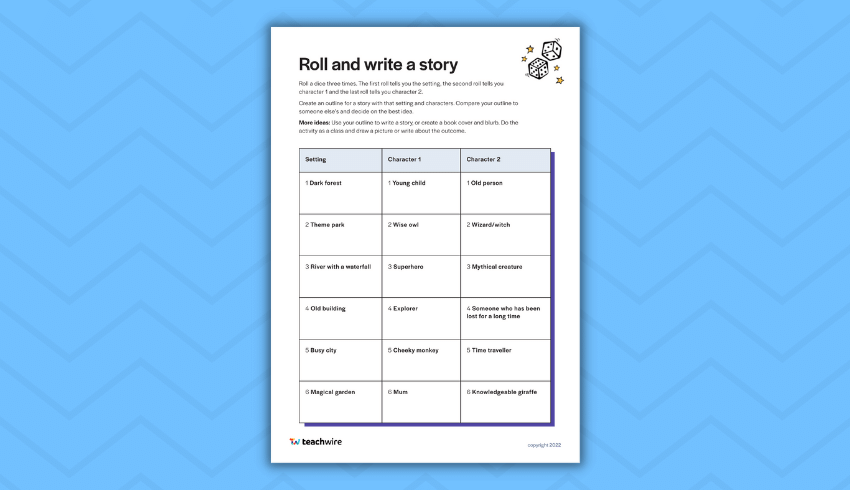 Use a dice alongside this worksheet to generate two characters and a setting – such as a mythical creature and a time machine traveller in a busy city.
Pupils can use their generated ideas to write a story outline or create a book cover and blurb. For younger children, do the activity as a class and draw a picture or write about the outcome.
Bonus download: creative writing word mats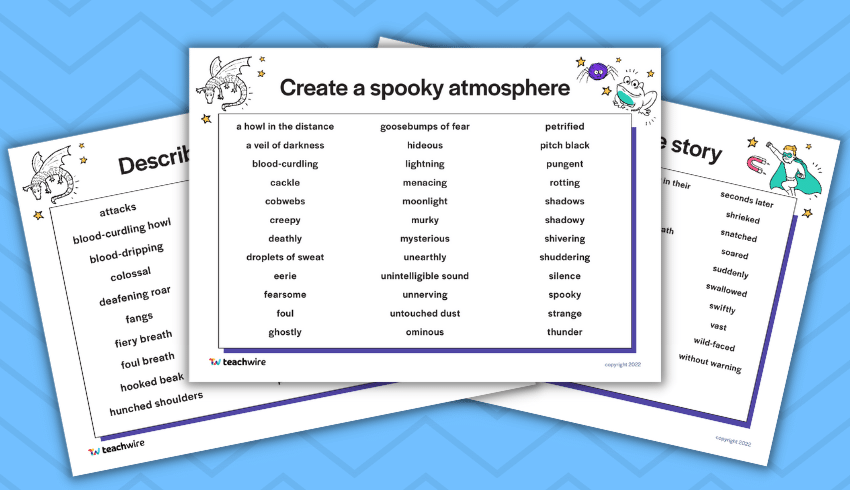 Assist students with their independent creative writing by printing out these useful vocabulary mats. Pupils can browse a range of exciting phrases and select ones to use in their own work. Included in the download:
Create a spooky atmosphere
Write an adventure story
Describe a character's appearance
Describe a character's personality
Describe how a character moves
Describe how a character speaks
Describe a mythical beast
Browse more creative writing ideas for National Writing Day.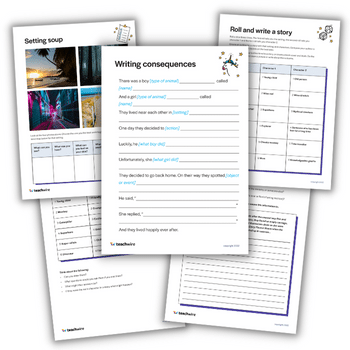 DOWNLOAD A FREE RESOURCE!
Creative writing prompts – 5 worksheets plus word mats for KS1 and KS2 pupils